Call / Text Us: local_phone
Email Us: email
60 For 1 Week Of Personal Coaching At Iron Monkey Strength 40 Discount
Contact Us send
CLOSED
Today: 10:00 AM - 04:00 PM
$60 for 1 Week of Personal Coaching at Iron Monkey Strength (40% discount)
Customer Reviews
5
star
star
star
star
star
based on 2 reviews
If you are looking for a great workout and lifestyle change, head to Iron Monkey. Jason, the owner and head trainer walks you through exactly what you need to do to tone up and lose weight in a safe and comfortable environment. The programs offered are wonderful and I would recommend trying it out to anyone that is interested!
Subscribe to receive more offers and news
Join thousands of awesome people, there is only one thing to do.
Earn "Your Next Month FREE Open Lift" with our Loyalty program
Earn points when you complete activites
Every time you Check-In

1 point

Share on Social Media

4 points

Post a review

5 points



1:1 Training

2 points

Monkey Rite of Passage

5 points
Redeem Points for rewards
FREE Bang Energy Drink

10 points

15% off of Retail

20 points

FREE Pair of Pedestal Socks

50 points

FREE Shirt!!!

100 points

30% off your next Month Open Lift

150 points

Your Next Month FREE Open Lift

400 points
Enter your Name and Mobile number to join the program or check your rewards.
By registering for this program, you agree to receive automated text messages from "Iron Monkey Strength".
Opt-in not required for purchase. Standard data rates apply.
Location
677 Franklin Ave
Franklin Square, NY, 11010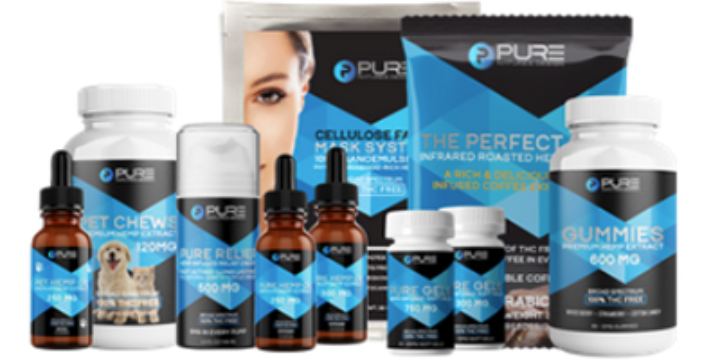 $699 for Health / Wellness at Reddfox Digital Marketing Design and Development (0% discount)
Reddfox Digital Marketing Design and Development
Buy Now
In today's fitness world everyone is chasing the burn. They're looking for the next workout that will make they're fat cry and burn their troubles away. Unfortunately chasing the burn perpetuates the desire with fast short term results.We Did It!We are super excited to announce that Iron Monkey Strength is now officially a StrongFirst School of Strength Affiliate Gym. This affiliation means a great deal to us, because our mission and values align perfectly with StrongFirst's. We hope this affiliation will help us to offer Franklin Square and the surounding communities with world class strength training and education.Tactical Strength ChallengeRegister today for the Tactical Strength Challenge (TSC). This event is being hosted right here at Iron Monkey Strength along with locations in 22 other countries on May 9th, 2020! This is not a competition so much as an oppertunity to test yourself along side your peers, and give you something really fun to train towards. Register before the deadline to get an event T-Shirt included in your registration (FREE).About the EventRegistrationSome of our Loyalty Rewards include:Share "OFFER TITLE GOES HERE" with your friend and earn up to $ for every friend that becomes our customer.This email was sent to . If you do not want to receive email from Iron Monkey Strength (677 Franklin Ave, Franklin Square, NY 11010), please unsubscribe here.Start your Marketing AutomationView in Browser

!I'm so excited to announce that we're open at the Franklin Square location. On February 6th we officially had our first day classes and training. It's so exciting to see people working and taining in the space! Check out these pics of our new training space💪A few announcments to keep informed on what's going on.1. Class schedules are live on the Iron Monkey Strength App. If you haven't downloaded it on your phone, just search for Iron Monkey Strength and you should see it pop right up.2. For now we're shortening our evening hours. So M-Th we're closing at 8PM.3. We've added a class!! That's right, night classes are now M-Th at 6PM 🙌4. This week we launched our new loyalty program. Now earn points for writing reviews, refering us out, and even checking in! See Jason or Jesse for details!5. Finally Save the date: May 9th we're hosting the StrongFirst Tactical Strength Challenge (TSC). Have fun with us by testing you metal on the same day as thousands of other Strong people in 22 other countries all on the SAME day! So fun. Click the button below to find out more about the TSC. Registration opens February 17th!Click Here For TSC InfoIf you haven't started working with us yet, but you're seriously considering it, email me back. We'lll schedule you for a FREE strategy session to find out about you and your needs/goals, and give you the best possible deal on the solution that will serve you best! Come on, what are you waiting for? Let's start getting results now that will last you forever!When you come in, mention the phrase "Snatch Pants" and get 1/2 off any Tshirt or Tank top. Ony good until Februay 24th.Okay, that's it. Love you! See you Monday!😁This email was sent to . If you do not want to receive email from Iron Monkey Strength (677 Franklin Ave, Franklin Square, NY 11010), please unsubscribe here.Start your Marketing AutomationView in Browser