Call / Text Us: local_phone
Email Us: email
20% off Purchase of any bottled spirit

50% OFF of your first Isanti Spirits purchase
RYE WHISKEY

Isanti Spirits uses traditional and experimental distillation, locally grown grains, Minnesota's fresh water, and patience to produce our signature rye whiskey. Isanti Rye has a spicy character with strong elements of vanilla and caramel.

We seek to rediscover and redefine what a great rye experience can be. Rural in its heart, punk rock in its soul.

Click here to learn more!
Customer Reviews
5
star
star
star
star
star
based on 3 reviews
Great place to visit, highly recommend taking the tour with Rick the owner.

Very cool place! Excellent drinks!

The tour was amazing! Rick has so much knowledge, because I never knew the spirits industry was so complicated with rules! I am not a gin drinker but the Tilted Cedars is really good.
Earn "One FREE bottle" with our Loyalty program
Earn points when you complete activites
Every time you Check-In

1 point

Share on Social Media

3 points

Post a review

2 points


Redeem Points for rewards
Isanti Shot Glass

30 points

Isanti Rocks or Collins Glass

60 points

T-shirt of your Choice

90 points

20% off of your next purchase

120 points

One FREE bottle

200 points
Enter your Name and Mobile number to join the program or check your rewards.
By registering for this program, you agree to receive automated text messages from "Isanti Spirits LLC".
Opt-in not required for purchase. Standard data rates apply.
Subscribe to receive more offers and news
Join thousands of awesome people, there is only one thing to do.
RURAL IN ITS HEART, PUNK ROCK IN ITS SOUL.
Isanti Spirits was inspired by the reckless heart and punk rock soul of Rick Schneider. A consummate maker and tinkerer, he constantly has his hands in something creative. A punk rock musician in the 80's, Rick played the famed Minneapolis club 7th Street Entry at seventeen. He transformed his creative passion for pounding drums to glassblowing in the 90's and morphed into an art professor.
Forever on the lookout for his life's next adventure, he pondered one night over a glass of whiskey. Reflecting upon the enjoyment of the liquid gold in his hands, the scheme exploded out of his mind and the new course for his life drawn.
Books were read, classes taken, plans were drawn up, abandoned and redrawn. Seeing a number of other distilleries opening in the Twin Cities, he took his plans north to Isanti County, purchased a pastoral hobby farm on German Lake and built the Isanti Spirits distillery in his backyard. Using primarily grains grown and barrels coopered in Minnesota, as well as a high quality Kothe still from Eislingen, Germany, Rick makes Isanti Rye Whiskey, Sunken Bobber Bourbon, and Tilted Cedars Gin with creative mash bills and flavor profiles all their own. Rick infuses the same creativity drawn from his art and music background into making Isanti Spirits.
Location
4242 285th Ave NW
Isanti, MN, 55040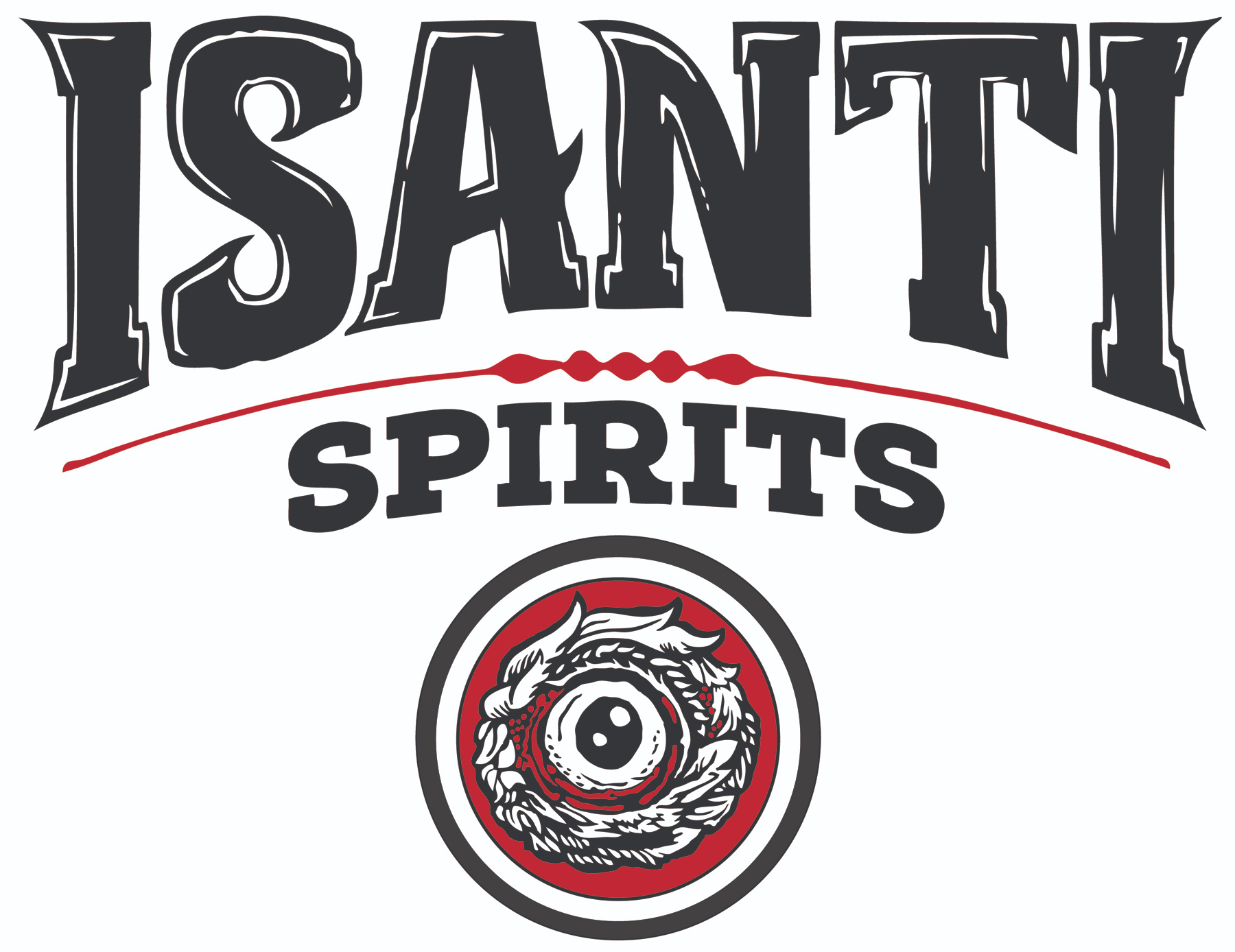 Hello ,We are happy to announce that our Cocktail Room is here! Our doors are open every Friday 4-8pm and Saturday 12-8pm. Please call for reservations at 763-333-6447Come, bring your friends and let's enjoy this special evening together!RickThis email was sent to . If you do not want to receive email from Isanti Spirits LLC (4242 285th Ave NW, Isanti, MN 55040), please unsubscribe here.Start your Marketing AutomationView in Browser