Call / Text Us: local_phone
Email Us: email
We have these special offers ready for you
10 Classes + GLOVES for $49

Expires in 6 months

Available: 4

One FREE Week Of Jabz Classes

Expires in 6 months

Available: 2

6 Classes for $19

Expires in 6 months

Available: 18
Why our customers say we are the best
Customer Reviews
4.98
star
star
star
star
star_half
based on 103 reviews
This is the best place to work out!! The instructors are great. Good for cardio and strength training. Try it, you'll love it!!

Jabz is full of fun, strength and a group of amazing ladies for support! I'm excited to go each morning!

I love this gym! I feel stronger everyday and enjoy the company!

Great trainers that make you feel like friends and family. Good workout, different every day. Also, you can modify which makes it accessible for all abilities.

Friendly staff, challenging workouts!

Last night was amazing. My triceps are feeling it today

I love working out at Jabz! I get a full body workout and never get bored with the constant changing routines!

This is a great program! The trainers are very helpful and energetic. And the girls keep you going and make it fun!
I've been to 2 classes and I'm loving it so far!

Intense Workout Awesome Results

Feeling that shoulder burn

Love the trainers and the ladies I work out with at Jabz!

Saturday workouts are awesome to start the weekend!

Love Jabz. Great workout, everyday is different, love the trainers and the other members!!

Nicole really pushed me today. Super supportive and super friendly. Can not wait to do 10 classes in 2 weeks!
Best Workout Ever!! You will Sweat your way to a Stronger Confident You. The Trainers are Awesome!!

Such a great workout!!! I left my favorite gym when I moved to Arizona and have been looking for a place that was fun, friendly and effective!! I am happy to say this is my place!!!

Jabz is amazing! The trainers are so helpful and motivating. Every class is different and I always feel like I'm getting a super fun and effective workout!

I love going to this gym! The trainers are wonderful and are willing to help you in any way they can. Not only do they make sure your getting your best workout possible but discussing different dietary needs for each individual person...rocks! Thank you for all you do!

This gym is awesome. Of all the things I've done, home gym, boot camp,various gyms, this is hands down the best most effective training and toning . Almost like having a personal trainer!! Love it!!

Cierra helped so much yesterday with the arms. Feeling the burn

Love this place. Trainers are amazing!
Absolutely love!!! This place is so fun. The trainers are well trained and so sweet. They are always there to help. The workouts are humbling and there is always something to push for. Over all amazing!

Jabz is full of energetic women that are supportive and fun. You get a great workout every day!

Box your way to a better you💪😉

Love this place! I just recently started working out & was nervous about going to any kind of gym. Everyone here is super welcoming & supportive. Great variety in the workouts too!

This place is awesome. Everyone is encouraging and makes you feel good and get a great workout. I've made friends there too.

Great women based workout! Everyone is so encouraging. Workouts are always changing.
Great place to work out and feel awesome!

Jabz is a great workout that's also fun. I don't feel intimidated when I go. I really enjoy it.

I love total body work out days. I feel the burn !!

My strength and energy these days is incredible! I love having Jabz as a healthy stress release outlet from the day to day.

The JABZ workouts are some of the best workouts I've experienced! The JABZ trainers are friendly, caring and are experts in the field of exercise science. I appreciate the care and attention each patron receives during their workout as the trainers focus on proper form to prevent injury and ensure success. Despite the intensity or how hard a workout is, I always feel better after class. Thank you, JABZ!

Love this place and the workouts! It's the first workout regime I've done, where I feel almost instant results. I get stronger every day and can see results. The trainers are great, and the atmosphere is fantastic.

Best Work Out, Trainers are Amazing the Friends you make are everlasting🙂
This group of women are focused on making your life better all while motivating you on your healthy life journey.

I cannot believe the improvement and strength I am seeing in just a few months! I love how encouraging everyone is, it's so much more than a gym membership!

Shoulders are on fire. The burn is good. Results are coming 💪

Definitely worth it! These classes focus on every muscle of your body. It is very enjoyable and keeps you moving the entire time you are there.

Very welcoming. Love the staff

Best workout I have had in a long time!

Best workout I've ever had, the coaches are awesome and so patient, I love coming everyday!

Really like this gym. It is unique, and never had I seen a gym where everyone is so encouraging, as well as new and unique workouts everyday. Craziest part is quickest results I have ever seen. Love Jabz...its addicting.
Jabz has been an awesome for my fitness journey!

Heather did an amazing job making me feel comfortable and motivating me. I love Jabz workouts, the time goes quick and I don't dread going. Last night was my first time at the Queen Creek location and I am looking forward to going back.

Love Jabz boxing. The atmosphere is amazing, the girls rock and the trainers are truly the best. I've never enjoyed working out as much as I do now.

I love the tramsformation I am seeing! The coaches are awesome and the women empowering women is unmeasureable!! It is so cool to be a part of.

So much fun! My first class everyone was so inviting and the workout was fun! Can't wait to go back!

Love the studio, trainers and ladies we workout with!
I loved the atmosphere of Jabz. So fun and the staff are very uplifting. I will not be going back to a normal gym after trying Jabz Boxing

Jabz has been life changing for me. The encouragement received by those who attend and the staff is amazing. They help you wit within your ability so you can meet your goals. Love this place beyond words.

Love everything about this gym: the other ladies, the trainers, the different workouts each day! I know i am getting stronger with each class and i feel better!

Love this place! Trainers are amazing and they push you to do your best!

Jabz is the best. Best trainers, best clients.

The only place I've felt comfortable coming to! The ladies and coaches are a team and we all lift each other! You will never feel out of place

Love Jabz!!! It's the best workout I've ever done and actually stuck with!!! It's a judgment free zone with a very supportive staff!!
Great trainers, great workouts, and great people!

I love everything about Jabz. The workouts are challenging and deliver amazing results!!

Leg day with the booty bands has my legs on 🔥

1st class! So much fun and loved the personal attention!

Omg. I just did my first class! Nicole is so sweet and beyond helpful. (Lol I needed alot) I cannot wait to go back!

I am so looking forward to this challenge and the assessments to help me reach my goals! These coaches are amazing

Amazing! I had such a great time. I was surprised by how tired I was after my workout

Love Jabz in Queen Creek!
Today was my 1st class and I absolutely loved it!!

Had my first class tonight. I'm not going to lie - it was challenging ! But everyone was so nice and they are right there with you for support. Came home and booked another class!

I highly recommend. For someone who used to dance, go to the gym, and do cardio daily, this class was still challenging. I will continue to go because of all of the encouragement and energy the studio provided.

Had such a good arm and shoulder workout last night. I am feeling so good

I signed up on Thanksgiving day under the coaxing of a friend. I did this blindly not knowing what to expect. I just had my first workout and it was rough for this out of shape over 40 girl BUT I loved it. The coaches were very helpful and encouraging. You go at your own pace so you can get the form down then amp it up. It was a tough workout but I'm going back for more.
Love jabz its a fun way to workout and the instructers are amazing!! always pushing you!

Best work out ever. Strength and cardio. Almost like having a personal trainer.

Love this gym!! It challenges me yet I can't help but come back. The trainers are amazing!

A great workout! Able to modify to your fitness level. Lots of fun

So happy my customer told me how fun classes were. Thought I'd push myself to try something new....so much fun!

Love Jabz! The trainers and workouts are awesome and the ladies you work out with are fun and encouraging!

If you find regular cardio boring and enjoy strength training, this is the work out for you! The trainers are always helpful and friendly. They offer modifications during demo instead of waiting until

Michelle was amazing. My first Saturday and she really helped push me through
Amazing workout! I love how you can be at any shape and they can modify the workout for you. Staff is very nice!

I love Jabz! It's the first workout class/gym I have ever stuck with and that is saying something. I feel so great after I go. It really is like personal training at a fraction of the price. Love it!

Very Friendly, Intense Workout I felt amazing afterwards

Very encouraging, wonderful workout!

I love the workouts at Jabz! The trainers are wonderful and the friends you make in class are super supportive. I've tried for years to get back into shape but quickly lost interest in the exercises but that's not a problem here. I've been going here to six months and I always look forward to my workout. Can't wait to see my progress over the months & years to come.

I tried Jabz for the first time on July 19th after going a few weeks of wanting to try it for a while. I was putting it off because I was a little intimidated and thought it would be too intense for me. I'm so glad I tried it though, because I could not have been more wrong. I mean, don't get me wrong, it is intesne, BUT they have modifications for every skill level and they never shame you if you need to modify. In fact, they encourage it. They aren't a push you until you barf kind of gym. The trainers push you...like...alot, but only up to what you can handle. I highly recommend it to anyone wanting to gain some confidence in the gym again. Also, it's great for anyone wanting an all female environment. No creepy weirdos hitting on you at the gym. That's a definite plus for me.
Love this place. I'm not the best and not very coordinated but the Ladies are very supportive

If u want to work out with amazing ladies and trainers... this is the gym for u!

I love this place so much. The ladies are so friendly and i really feel like im getting a good workout. This place is good for ALL SIZES. They help modifying if needed. I thought i wouldnt be able to do it, im now going on my second month. ♡

The Queen Creek location has some awesome ladies that go and are super supportive. This is a fun class that is a good workout and makes it easy to make exercise a habit.

Love Jabz so much, great workouts and great ladies!

Best thing I've done for myself and my health!

Amazing place for any fitness level.
THE JABZ EXPERIENCE

Jabz Boxing Fitness for Women is a 45-minute circuit workout that combines boxing with
cardio, strength training, plyometrics, and numerous other functional exercises to produce
maximum results for your body.

Select your special and set-up an account. Before coming to Jabz, all new and existing
clients register for classes online. If it is your first class, please arrive 10-15 minutes early
for orientation to ensure proper boxing techniques and form.

You will begin each class with a 10-minute warm up that consists of rowing, shadow boxing,
jump ropes, and speed bag work.

Each daily workout will be demonstrated by one of our Certified Jabz Trainers, followed by
37 minutes of a fast moving, full body, high intensity boxing inspired circuit. Workouts
change every day to ensure your body will be constantly be challenged. Our certified
trainers are there to motivate, provide individual exercise modifications and correct form.

The Jabz workout is for ANYONE and EVERYONE. Whether you are a beginner or you are
looking for a more challenging class, the Jabz workouts are designed to be modified to
meet all clients' needs. A Jabz trainer will push you to your own personal limit!

Each class ends with a trainer-led 5-minute cool down stretch.
Location
21365 S Ellsworth Rd Suite E105
Queen Creek, AZ, 85142
Everything you need to know from our blog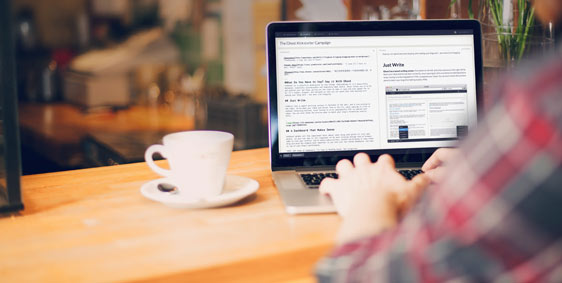 posted on 04/04/2018
by John T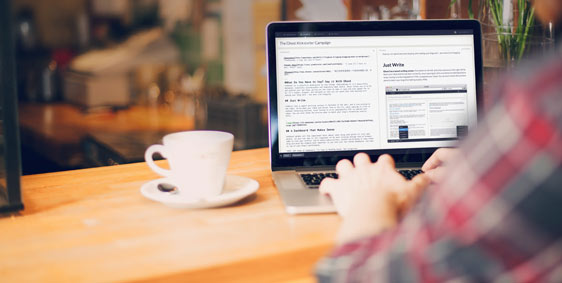 posted on 04/04/2018
by John T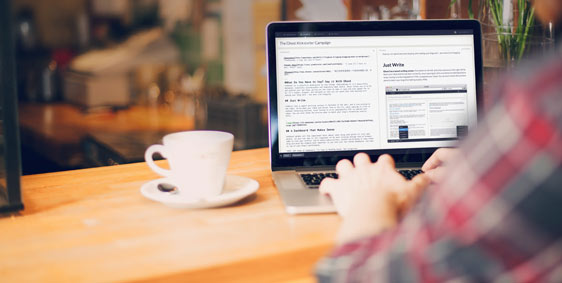 posted on 04/04/2018
by John T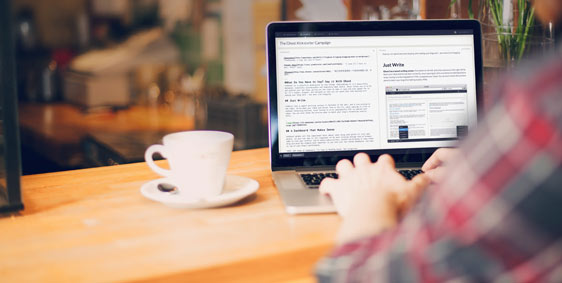 posted on 04/04/2018
by John T