Call / Text Us: local_phone
Email Us: email
Cryotherapy

Cryotherapy at Jon'Ric Austin involves exposing the body to ultra-low temperatures within a chamber or sauna pumped full of liquid nitrogen. This activates the body's nervous, immune and endocrine systems to promote therapeutic results. Whole Body Cryotherapy involves exposing your body to an extremely cold environment of less than -150°F. Our unit reaches temperatures in excess of -340°F.

This intense cooling induces a number of incredible physiological changes in the body. During this process, several systems within the body are triggered and the benefits begin. The immune system powerfully increases white blood cell count, the circulatory system reacts to increase its productivity, and inflammation is significantly reduced. In addition, the endocrine system jumps into action to release endorphins and norepinephrine that inflate "feel good" hormones in the blood stream. Cryotherapy induces a total systemic response that offers many advantages.

Infrared Cocoon

One of our latest and most popular rejuvenation treatments, the infrared cocoon pod offers a relaxing way to unwind, detoxify and boost overall wellbeing. It combines the therapeutic powers of infrared energy, massage and aromatherapy to deliver the ultimate total body wellness experience.


The infrared cocoon pod offers a relaxing way to unwind, detoxify and boost overall wellbeing. It combines the therapeutic powers of infrared energy, massage and aromatherapy to deliver the ultimate total body wellness experience.

Facial Treatments and Facial fillers

Your face is in terrific hands at Jon'Ric Austin. From Photofacial and Hydrafacial to botanical-inspired facials, all of our treatments are results-driven and designed to restore your youthful, glowing complexion.

Our facial fillers are incredibly versatile. When administered by an experienced hand, they can create a dramatic transformation by: Minimizing the appearance of lines that run from the nose to the mouth (nasolabial folds) Plumping thin lips and smoothing wrinkles around the mouth. Restoring youthful volume to the cheek area. Treating hollow areas underneath the eyes Restore a well-rested appearance. Filling in acne scars Freshen your appearance with the incredible power of facial fillers.
Why our customers say we are the best
Customer Reviews
4.99
star
star
star
star
star_half
based on 163 reviews
Great services! Great staff! Great pricing! Need some spa time... I'd recommend this place all day!!!

I love Jon Ric, the team is so friendly and fun. I've had their blow out services, cocoon services and botox. You mudt try the cocoon if you haven't done it before!

I feel sooooo much better after my Hydrofacial. Thank you, Emily😉

Great experience! Will definitely be going back.

Professional and great service

LOVE Jon Ric! Fantastic spa with exceptional service!
Loved my experience today and the staff was wonderful there. I bought a membership. Going to cancel my membership at my old place.

Absolutely loved my experience, everything was amazing and so was the wonderful staff.

Love! First salon visit & WILL be back😍

Love the staff here! Always welcoming!

Love Cool Sculpting at Jon Ric Salon! Cassie is helping me fit into my wedding dress - thank you!!!!

I love the quality of the services, attitudes of the personnel, and fun atmosphere- it's a wonderful treat for myself!
Customer service was excellent, very prompt and friendly.

You gotta try this place!! Awesome staff, super clean and the prices are GREAT! So many services are available. I love that I can ask questions with no pressure to buy!

I have been twice for hair cut, and once for facial and massage and the experience was amazing high recommend

I highly recommend Rachael, she did an amazing job with Botox. She is friendly and educated her clients. I will be coming back!

You deserve this place!!!!
Staff here is super duper friendly. I've done a few cocoon sessions and they are amazing.

Best salon, spa, all over body care in Austin area. Must do, if you care about yourself.

Such a nice staff , caring owner, and beautiful facility

Great staff greeted me right away and all very friendly. Rachael made me feel comfortable, and explained procedure. I'll be back!

Great place and in the neighborhood!

I love Kim, she does an amazing job on my hair every single time. Plus all the staff is friendly and super accommodating!

Excellent quality service! I always have all my questions answered in a professional and friendly way. Will definitely be back and will refer my friends :)
Great service knowledgeable customer service great massage

Fantastic! Emily was friendly and professional!

I am in love with this spa! I'd rate it a 10/10. I got a massage and facial and it was truly amazing!

I love Jon Ric Salon! They have EVERYTHING to keep you looking 'forever young'! They are professional,knowledgeable and friendly. I can't wait to return!!

Jon Ric is my new go to blow out salon! The services are well priced and the products they use are TOP of the line! Check then out!

Staff here is super friendly and very knowledgeable!

Jon Ric is a wonderful skin spa...from the gals at the front to the techs/nurses in the back that make your skin look amazing! Very happy that I found this place!
Love the infrared pod and facials! Great spa, friendly staff :)

This is becoming my go to place. Love the environment and the employees.

This place is fabulous! It was my first time at Jon Ric. The gals at the front desk make you feel very welcome from the moment you walk in the door. Jennifer's aesthetic abilities are spot on! I will definitely be coming back to Jon Ric! Give them a try...you won't be disappointed.

Excellent service, amazing personal.

Rachel is wonderful. She cares about what she's doing and is friendly and helpful.

Rachael is truly a professional and gives 5-Star service.
Staff were very nice and accommodating, facility was clean and prices are fair. I visited today for a body pod session and it was amazing. Felt relaxed and skin felt firmer and softer when I got out

Always awesome service, staff is always friendly and helpful

Love this place. Tanya did a amazing job w my blow out. Will def come back at this place.

Great experience, friendly personnel

Jennifer is incredibly professional and thorough in her consult. A top injectionist. Jon Ric's competitive, reasonable pricing is icing on the cake!

I love this salon! Everyone is very knowledgeable, expert and welcoming. They offer amazing services and Jennifer is incredible. The atmosphere is very relaxing and everyone makes you feel so at home that you don't want to leave! Try it! You'll feel and look fabulous!

Wonderful spa/services & amazing staff!
All of the ladies that work there are very nice and professional.

Great price for botox! Incredibly please staff and nurse injector! 20+ minute wait and unfortunately I was left with a quarter sized bruise on my forehead. Haven't had enough time to see results of overall placement and potency, as my treatment was today, so can't comment on that.

The entire staff is amazing and so accommodating. Rachael did an amazing job with Botox injections. I've referred friends and will definitely be back.

excellent place, excellent service. highly recommended.
Great experience, the place is beautiful and very clean. The lady that helped me very knowledgeable

Super friendly and very professional. Great prices. I definitely recommend this place to anyone. Will be returning.

I love going to Jon Ric. The ladies are super friendly and they care about their clients.

I can't say enough amazing things about Rachael Harrison! She is super sweet and took her time to explain to me what my options were in hopes of getting the look I wanted. She never pushes sales on you and really has your best interest at heart. I've never had such great service and I've tried a ton of different salons. HIGHLY recommend Jon Ric.

I'm enjoying all the treatments I've had. Nice location and good specials.

Amazing place! I am new to the Austin area and when I found Kim to do my hair, she is a godsend! Great hours and many services to choose from!

Excellent service, beautiful atmosphere, and extraordinaryly friendly staff!
Loved this place. Everyone was very friendly and Jennifer did a great job.

Such a lovely spa! Friendly service .. highly recommend !

Prettiest and cleanest spa I've ever been to.

Awesome place!!! Jennifer was amazing!

Had a great experience with Kim getting my hair done for an event. Not only did she do a great job, she is so personable and fun to talk to! The front desk staff was very friendly as well!

Awesome facial at Jon Ric Leander!

Courteous staff & great results

Very friendly staff, and the results are amazing for my hair removal. I recommend it
I went today for the first time. Rachel was awesome very knowledgeable with botox needs. She was great love my results!

So far ... thumbs up...place is clean, has a lovely air about it, employees seem to appreciate the customers. I really enjoy the coocoon.

Very clean spa an friendly staff.

So wonderful! These professionals know what they are doing! My skin feels clean and fresh.

Jon Ric in Leander is my go to place for pampering. I love their blowouts and facials!
Staff was super friendly and the Cocoon was so relaxing.

Great service and friendly, knowledgeable staff. Will definitely be back!

This is an awesome place with a friendly staff!

Love this place! It's beautiful, the staff is amazing and you can trust that your services will be done right!

Nice place, great service, very professional.

Great service and atmosphere. My technician took time to explain everything to me.
I posted a review. Hopefully you will see that. I am very happy with the sculpt pod so far. Thank you,

Great service! Lovely atmosphere

I had a wonderful expert here. The staff was very helpful and sweet.

So glad you found this place!! It is clean, staff is very friendly and very welcoming. I can not wait to visit again.

Rachel was wonderful at injecting! Made the process smooth and easy.
My time at the spa is always refreshing. This location carries FHF products, which have become essential items for my skincare regime.

Service was amazing kindness

Jennifer was great! She listened to my wants and concerns and made me look younger. What more could you ask for?!?!

Cryogenics is the way to go to help inflammation

Beautiful, professional, very friendly experience!

IV hydration services are amazing! Took less than 30 minutes, and I feel AMAZING!

Victoria was an amazing therapist and everyone there is so professional. Definitely would recommend!
Great experience and knowledgeable staff!

The staff is so wonderful. There are so many great things available to clients

I absolutely love this spa. The staff are knowledgeable and super friendly. If you want to have a nice relaxing spa day this is the place to go to.

Absolutely love this salon - always leave with the best blowouts! Way above any other salon who specializes in blowouts.

Awesome service at this location. I got right in and out.

Tried cryo for the first time today! Loved it! I'm trying it out because I saw that it can help with mental health, I definitely feel energized with my first appointment we'll see what the next session brings!

I did cryotherapy today. It was amazing. I'll definitely be doing it again.

Super friendly and helpful staff. They were all so good at answering my questions and making me feel comfortable.
Love this place! Everyone is so nice and they have so much to offer!

Amazing facial with Emily!

Great service! Love Jennifer!

Loved my experience at Jon Ric today! I was able to get in last minute for a pedicure for me and my mom and we both loved it there was fun conversation and we left relaxed. Will definitely be going back!

Loved my hair today it looked amazing

Absolutely love the staff at JonRic. Appointments are timely and everyone is super friendly.

Another great blowout at jon ric! Everyone is so nice. Thsnks!

Have had the best experiences at Jon Ric , staff and customer service is amazing!
Love the team here- nice upscale environment. Love Alexandria for blow outs and trims. Nice gem!

Awesome hair color!!! Love it !!!

Highly recommend Jon Ric in Leander! Clean & Fresh atmosphere with friendly professional staff!

Awesome hairstylist I love my hair

So many great services at very reasonable prices!! Their Cryo is the best rate in the whole Metroplex!

Went in today to get information on the HCG diet. The staff were truly amazing, and very knowledgeable. Even the prices were great! I purchased my first month of the HCG diet and can not wait to begin! Everyone needs to check this place out. It's so worth it.

I love this spot❤️ Quality services!

Amazing experience at Jon Ric! They staff is amazing. Great people work there!
Kelly did an amazing job and very knowledgeable!

Everyone is super nice and very helpful! All around great experience!

Love this place! One stop shop!

Great service and people!

Well once again I feel like a Queen 👸. It's so relaxing and all the staff are stars. You have to go check this spa/salon out. You're crazy if you don't. Don't miss out on this luxury we have in our community.

I have very sensitive skin that is acne prone and a small area of hyperpigmentation. Emily did a "light" chemical peel on me 3 days ago with amazing results already. My acne has reduced by about 70% in just 3 days!!!! I only have had slight pink/red areas with a little peeling to my chin and around my nose. I haven't wore makeup and have gotten compliments. I cannot wait to get my second peel next week.

I had a facial done there about 3 weeks ago complimentary and it was great. I really loved the mask and I felt great after. Can't wait to try some of the other products. They really took care of me and tried to solve any issues from a previous visit. I feel like they care about their customers and providing them a good experience. Thank You!
I had a facial done there about 3 weeks ago. I had a great experience and it felt really good. I really loved the mask that was used and I left feeling better. Can't wait to try

Amazing staff! Very friendly and informative! Definitely recommend to all!!!

What can I say, but you have to check this salon out. It's more than you can imagine. From blowout to Botox to messages and mani pedi services. It's heaven in one location. Tinairi is my special girl I followed her to this Salon and am more than thrilled with the move. We both deserved it. Hats off to Jon Ric and staff. Job well done💋

Just took my girlfriend for a cocoon and facial, so relaxing! What a great way to spend a Saturday afternoon

Tried the wellness cocoon for the first time ever. So relaxing with added therapeutic benefits. Excited to try the other services. Taylor helped me today, very friendly and informative. I love that they have so many services housed within.

I just discovered a new salon in Leander. It is Jon Ric. I have enjoyed a wonderful facial with Shae and two blow dries with Alli. They were both very professional and good at their jobs. I will definitely go back as they have many other services that I would like to try.

Wonderful prenatal massage by Victoria! Prompt booking and friendly staff!
Love love love this place!

Great service. You can find just about anything you need here. I will be back

Excellent service, clean spa. You can find just about any service you need here. I will be back.

Had another excellent massage and a Pevonia facial and enjoyed a 10% off credit that comes with a 3 month deluxe membership. This is such a nice, relaxing spa.

I am working with the staff on Weightloss solutions. They have been great Kelly is patient and encouraging. I have a big goal ahead and I am certain that with a the support I am getting I can make it!

Best customer service at this location. Also Dr.Kelly genuinely cares!!
I had a very relaxing deep tissue massage, followed by an incredible head massage and Texas organic product facial from two wonderful staff. The spa is impeccably clean and the staff are professional. Bought a membership to save a little money and to treat myself for the next two months. Thank you Jon Ric Austin.

So many great services to choose from!

Love all the girls. They are beyond sweet and super professional.
Subscribe to receive more offers and news
Join thousands of awesome people, there is only one thing to do.
When you want to rejuvenate right, you rejuvenate with Jon'Ric Austin.
Today's woman lives a busy, successful and thriving life, balancing family, work and adventure.
Our Austin med spa provides transformative treatments to combat the stresses of the everyday grind, as well as reverse the inevitable toll that aging takes on one's physique.
We invite you to explore our innovative body sculpting, facial treatments, medical weight loss sessions, hormone replacement therapies and facial rejuvenation with injectables and fillers, all designed to restore your ability to make a stunning first impression.
The medspa
The medspa is where you will find results-driven treatments that work. With a special focus on helping our clients look younger, lose weight and live longer, we feature the latest non-invasive cellulite and fat reduction, skin smoothing, and complexion clearing solutions that are available today.

The salon
Our salon features healthy haircare and nourishing scalp treatments for both men and women. In addition, our professional blow dry bar is exclusively devoted to styling your tresses to perfection with custom, long-lasting blowouts.

The spa
The ultimate rejuvenation and restoration destination. Our extensive spa menu features detoxifying body scrubs and wraps, plant-inspired facials, soothing massage therapies and much more. It's the ideal place to unwind, relax and pamper yourself right.


Location
3501 N Lakeline Blvd Ste 110
Leander, TX, 78641
Check out these exclusive offers
Everything you need to know from our blog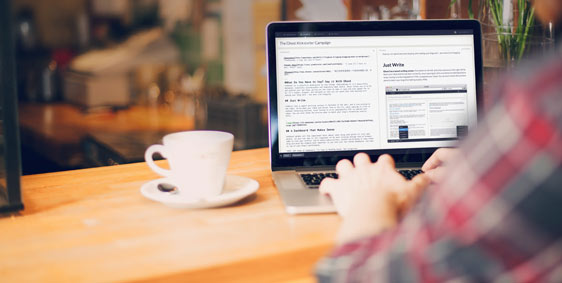 posted on 04/04/2018
by John T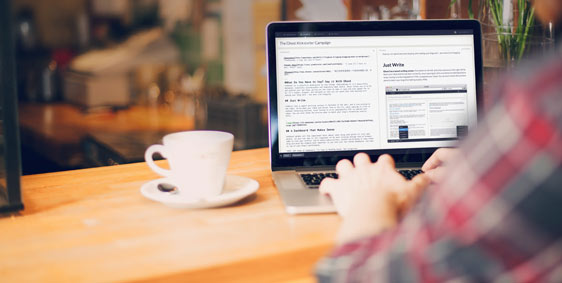 posted on 04/04/2018
by John T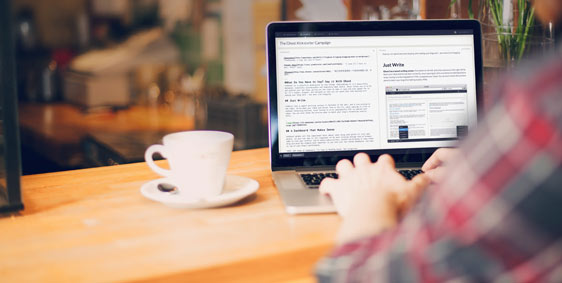 posted on 04/04/2018
by John T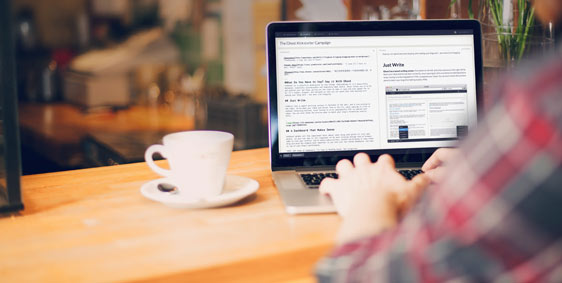 posted on 04/04/2018
by John T