We have a special offer ready for you
Only $42.65, Introductory Deal 2 FOR 1, Adult Salt Room ($80 value)
Customer Reviews
4.93
star
star
star
star
star_half
based on 147 reviews
Very pleasant experience. The whole place smells so good and the session in the salt room is pure relaxation.

Salt Breeze is awesome for my allergies. For years I suffered with a clogged right sinus. Medication helped somewhat but not much. If I go to Salt Breeze once every 2 weeks I'm clog free! It's also beautiful, easy and relaxing. Go!

Great way to help destress after the holiday. Always feel calmer.

Salt Breeze is such a wonderfully relaxing place to visit. I have had salt sessions, a massage, and have taken my grandsons to the children's salt room. It is a big help for sinus issues, coughs, and allergies. The staff is wonderful and they have very nice items for sale for yourself or for gifts.

I love Salt Breeze. If I had one suggestion it would be to soundproof the salt room more. Someone was either walking very heavy or running on the floor above and it sounded like they were coming through the floor. Other than that , I can't say enough about the atmosphere or the staff. Wonderful

Love this place. The kids room is amazing. My son has fun in the room while getting all the benefits.
Had a great experience at salt breeze yesterday. Was comfortable in the cave got to relax and enjoy my time healing my body.

Absolutely love this place. Very friendly & informative staff. Feel so much better after a session

Had a massage yesterday. What a relaxing experience! I will definitely be coming back.

Mind - Body - Soul stuff! Bring a friend!

Very Friendly, nice atmosphere.

Amazing staff, great services . Clean and cozy!

My daughter love to Ben there the experience was amazing I really wanna come back
So relaxing, love the salt room, it's like a 45 mins getaway of peace and tranquility. Nice to have if your schedule is non stop!

It is clean, organized and the people there are so friendly. It visit there make a huge difference at my family healthy.

Nice intimate slat cave that seats 6. Also lovely kids room with 30 min sessions, though my 8 year old had been doing adult salt cave sessions for over a year and could handle the adult room (but now allowed here).

A relaxing experience! Helped so much with congestion !

Always amazing and fresh!!!!

A great way to relax and clear my sinuses

Great experience! Can't wait to come back next week!
What a relaxing experience!!!!

I really enjoy coming to this spa and it really helps me.

Ive been before for myself, brought my mom here, and now my toddler as well. Its great for our skin, healing, relaxation, and our sinues and bresthing issues. We all love salt breeze and it is great for all ages, the whole family!

Great relaxing place and super friendly help.

It helped with my congestion and sinus headache! I will be going back.

Great place! Clean and relaxing!

Clean, relaxing, and great staff members
A beautiful place to relax and get your health back again, clear the sinuses and get some zen.

This was my first time at Salt Breeze it was so relaxing I highly recommend it

This was my first experience in a salt room and it was great. It was also my first time receiving a reflexology foot massage and I enjoyed it. Elizabeth was friendly and professional and explained everything that would occur during the session. I would definitely recommend Salt Breeze.

I'm still amazed how therapeutic my salt sessions are. I have Lyme Disease and other health issues- and these sessions are the only thing that makes my entire body feel better. I have less brain fog and experience a burst of energy that can last for a week or more afterwards. It's been a blessing for me. And I LOVE the staff. All very kind and upbeat. The salt cave is wonderful and clean! I'm so grateful to have found Salt Breeze

Very relaxing atmosphere. Definitely worth a visit

Every time I go to Salt Breeze, I leave feeling relaxed and breathing better. The environment is very conducive to "stress free". I highly recommend this place for everyone but especially for anyone who may have some chest congestion.
I come to Salt breeze to ease my allergies. It always helps me. This place is very clean, well managed and friendly. You always get a personal attention here. They have many other healthy treatments such as massages, reiki, meditation sessions. You can purchase healthy products made of salt or aromatherapy oils and supplements. I recommend this place to everyone who want to relax, feel more energy and feel much better with any kind of allergies.

Highly recommended place. Very clean.

Great experience for my hound daughter who has asthma. She coughs less after the therapy and the kids room is sooo cute!

Love Love Love my weekly sessions. Helping my breathing!

Love Salt Breeze, the people the atmosphere is so relaxing. I highly recommend this experience.

Fantastic. Clean & Friendly environment.
Fantastic! Clean & so friendly!

Salt Breeze...a peaceful, blissful,healing experience

Never had experienced a meditation session before this was absolutely amazing!

I found out about Salt Breeze a year ago and it was the best decision I ever made! Oksana, Elizabeth, Danielle, and the entire staff is amazing and super friendly! The facility is clean and I absolutely love it!

This was a great experience! Elizabeth was so friendly and positive, the meditation was amazing!!! Thank you for the awesome experience 🙏

Peaceful 💙 relaxing 💗 healing

Nice place. Very relaxing.
Sea Breeze was a unique experience. I enoyed it very much and plan to visit often.

Absolutely relaxing, I feel like I am floating on air when I leave, I can breathe so much better after my sessions! Would recommend this to anyone with allergies or asthma!

Love this place every time I go! Nice staff, relaxing experience, and makes me less likely to get sick! Affordable, no complaints at all

This is a very relaxing and enjoyable experience, will definitely do it again.

First time visiting Salt Breeze, it was very relaxing and helped with the terrible nasal congestion I have

Great atmosphere! Always enjoy my session / at the adult room or the kids room with my lil one !!!

Knowledgeable administrators beautifully kept facility I would definitely come back
I love Salt Breeze. In addition to the salt 'cave', "Liz" does a great reflexology foot massage. I have been seeing Liz every few weeks as I have plantar fasciitis issues on both feet. She greatly relieves some of my foot distress. I would highly recommend Liz. Check her out! You will leave Salt Breeze a happy person. And, do a salt session while you're there too!

Relaxing and helps with my copd

Love the Salt Breeze! Great for your sinuses & skin.

Wonderful! Very relaxing and beautiful atmosphere. Elizabeth is excellent. I've had a few sessions and I will go back for more

Excellent place. Very clean and the ladies that work there are great. Loved the salt room!

Salt Breeze is awesome! I attended one of their reiki and essential oils workshops which included 45 minutes of halotherapy. I loved it! I'm currently waiting to start my second session. I have really bad allergies and have been wanting to try this. So glad I chose this studio! The staff is very friendly and knowledgeable - especially Liz!

What a great place for healing respiratory disease..specially problems in lungs and throat who are smokes. Very kind staff.. specially owner, really sweet very articulate.
1st time here and i can breathe!

My kids and I love visiting Salt Breeze! It's such a nice, peaceful and clean place to go and recharge!

Salt Breeze was a wonderful experience for my son & I! We had a blast playing in the kids salt room, while getting all the health benefits. My 16 month old had so much fun digging in the salt, playing on the slide and it was a great way for us to spend time together having fun.

Halotherapie for my 3y old - just wonderful !

Always have a relaxing session here!

Love this place when my asthma kicks in or I'm sick. Helps the healing process. Friendly and knowledgeable staff

Love this place! It's clean and the staff is friendly.
First time ever going to something like Salt Breeze. It was really cool. Now that I know about this treatment and had a great experience with my two year old son, I will be visiting again.

Love the relaxation! Absolutely helps the breathing. Salty air great for softer hands! And the owner is as sweet as ever!

Most relaxing. My breathing is as smooth as silk. Hands are so soft afterwards! The owner is a delight!

Love salt Breeze! Helps respiratory congestion, skin irratation , extremely relaxing. Clean, neat and great staff. We recommend your facility to all of our patients, friends and family. Regards Dr Taffuri

I actually love this place. It's clean and the staff is very knowledgeable and friendly. It's become a home away from home. And I feel awesome when I leave. Highly suggested
Relaxing and clean atmosphere my kids love to play in the salt while it clears our sinuses and relaxes all of us we love Salt Breeze!

I love salt breeze. I used to take at least 3 medicines for my sinuses. Now I don't take anything! It's relaxing and healthy. Go!

clean, relaxing, & overall just great!

At the Salt Breeze located in Fair Lawn, NJ one experiences a very therapeutic session in a himalayan salt room for 45 minutes. The facility is inviting with its decor, the staff is friendly and knowledgeable, and the price is very affordable. The Salt Breeze is a great gift for yourself to experience.

Nice and friendly people.

Awesome experience at Salt Breeze in Fair Lawn, NJ. Highly recommend taking the Salty Aromatherapy workshop.
I feel great walking out after 1 session breathing better skin soft

Loved salt breeze , very clean , very relaxing & staff helpful & nice . I've been suffering for over a month with an upper respiratory infection . I visited 3 days in a row & I actually feel a difference. Thank you salt breeze , I'll be seeing you soon

I love Salt Breeze! I drive my son Christian from the Bronx because it really helps his asthma!

Loved the whole experience!!!!!!! Worth every penny and my skin is looking better already.

Great place. Very relaxing and rejuvenating.
First time visit- nice experience.

Very relaxing and a wonderful way to spend time

I love this place. Very clean.

We'll be back!! Thank you jjj

Always a pleasant experience

Amazing healing place everyone must visit specially if you SMOKE.. salt jealing

Clean, relaxing and felt wave of good energy!
I love Salt Breeze. From the greeting at the door to the many results I get in the Salt Cave, it's a fantastic experience that always leaves me feeling better then when I come in.

Great experience! The place is VERY clean, has a peaceful and relaxing atmosphere and friendly service.

I went with my two kids (2.5 and 3months) for the salt therapy because of our coughs. It was such a fun experience. My oldest loved playing in the salt, there was lots of toys to play with and we all left feeling better. The staff was super helpful and nice. Couldn't have asked for a better experience

Love Love Love this place. So relaxing.

clean & relaxing.. love it!

Love Salt Breeze!!! The staff is so nice and very knowledgeable. It has helped with my sinuses. Can't wait to go again.

Owner is extremely nice and friendly. Great first experience.
My daughters & I had our first visit at Salt Breeze today & had a wonderful relaxing experience! We will definitely be back to enjoy more sessions. While there we purchased their Himalayan Salt Body Scrub in Toasted Pumpkin Spice & it is absolutely delightful! Thank you Salt Breeze for a totally relaxing experience!

I'm looking forwad to my next visit.

Beautiful, serene and healthy atmosphere. Friendly staff always offers great service! This is a great place to add a little salt into your life!

A wonderful healing experience.

so beneficial and the staff is so friendly and informative
Great experience! Will be going back!

Lovvvveeeed it! So relaxing I didn't want to leave!!!

Great place for alternative medicine, especially during cold season. I am taking my child every time with first symptoms of any cold of flue, and salt therapy helps us to prevent further illness

Salt Breeze is outstanding! Give it a try!
The staff, salt rooms, and overall atmosphere are very nice.

First time at Salt Breeze and had an awesome time. So relaxing and place was very clean. Highly recommend it and looking forward to going back

A very relaxing experience, a great way to meditate and feel energized in a visit.

Salt Breeze in Fairlawn... 5 stars!! A heavenly retreat! So relaxing! Helped heal my exzema ... would highly recommend trying out a salt breeze!
Asthma... have it hate it. Nothing helps, inhaler in my pocket since I am a kid, I have a nebulizer... these only prevent an attack or flare up temporarily. I use my inhaler 6 times a day, every day. That is... until I visit a salt room. Just sit here and breathe, it is like getting a massage for your respiratory system. I cannot describe how much better I feel after 1 session. I was skeptical to say the least, because like I said, nothing works... with the one exception of the magical pink Himalayan salt. Go here, you deserve to feel like I do. If you have asthma, please, please, please go here.

Loved the whole Salt Breeze experience from beginning to the end. Even came back on a Friday night with my husband and he loved it too.

I love Salt Breeze. I have been going every week for the last year and a half. It's really made a big difference in my allergies. I have cut my antihistamine medications in half. I started going at the start of spring in 2017. In the beginning I went twice a week. It made a huge difference in only a few weeks. Now I go religiously at least once a week. It's 45 minutes of total relaxation, no talking, no phones. I plug in my headphones and listen to my audio book. Though most times I fall asleep! Try it, you will love it!
Subscribe to receive more offers and news
Join thousands of awesome people, there is only one thing to do.
Everything you need to know from our blog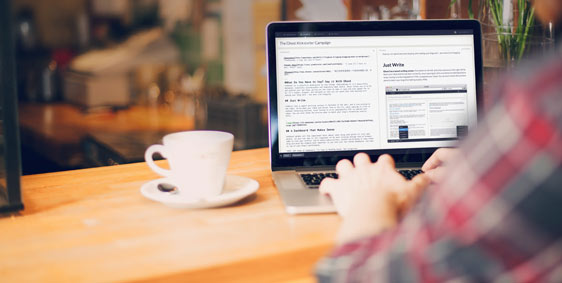 posted on 04/04/2018
by John T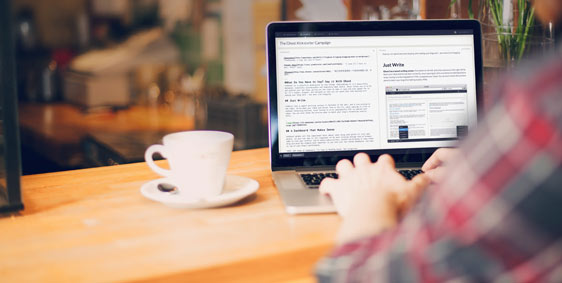 posted on 04/04/2018
by John T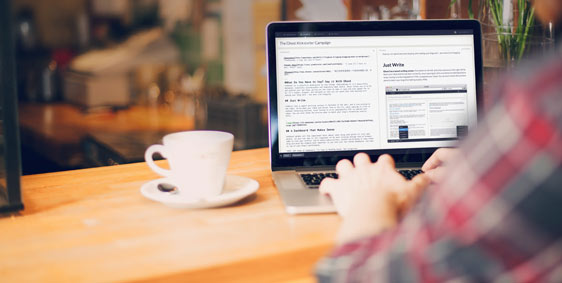 posted on 04/04/2018
by John T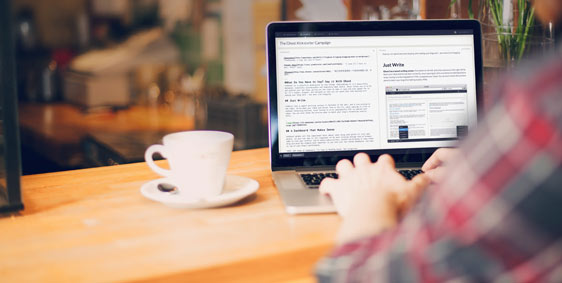 posted on 04/04/2018
by John T