Call / Text Us: local_phone
Email Us: email
We have these special offers ready for you
$0 Sign-Up Fees from January 19th to 20th! Unlimited Access to Klub 20 Beaconsfield Gym!

Expires in 1 day

Available: 17
Our Fitness Facility Services
Large Gym Space of 22,000 sq ft

Our 22,000 square foot space allows us to carry everything you would look for in a gym! We have filled the gym with top of the line machines, weights and workout accessories to help all of our members reach their personal goals. We have a large class room that holds 80+ classes a week featuring zumba, yoga, pilates, muscle conditioning, trx and much more. Our spinning classes are allocated in a different room and holds 40 bikes. Our class areas are big enough to allow no pre-registration, this makes working out a worry free and easy task. In the last two years we have added a new section to our gym which is the turf area, this section is a multi purpose space where you are free to push our weighted sled, flip our tire, use our trx and much more.

We have designated areas for personal training where individual and group personal training take place. Having this reserved space enhances your experience with your trainer by cutting out distractions and focusing on yourself. The stretching area includes mats, foam rollers, and machines to help you stretch as this is very important for your post-workout recovery. Our location also features a juice bar for all your pre and post workout needs whether you are looking for the perfect pre-workout supplement or post workout protein smoothie we have you covered!In addition,

Klub 20 has fantastic amenities such as steam rooms with healing powers of eucalyptus, dry saunas and showers... all equipped with body wash, shampoo, mouthwash, and soap! Our spacious locker rooms with electronic lock systems will definitely make coming to the gym before or after school/work so much easier so what are you waiting for?!

Open All Day Every Day! 24/7/365!

Being a 24/7 gym is one of our best amenities because we can offer our members unrestricted freedom of access from sun up to sun down and everywhere in between. You no longer have to worry about cramming in gym time before we close! The flexibility of having access to the gym 24/7 makes it easier for your to plan your schedule and cut down on the excuses of not being able to go to the gym. Whether you are an early morning bird and or a night owl, you will find a comfortable workout environment that will fit your needs anytime of day! Squeezing in a workout before closing, or missing weekend workouts are now a thing of the past. Our classes start as early as 6am and our movie room makes for a great late night workout! If you are on your lunch break, waking up early before work, or on your way home from school – the gym offers multiple different services 24 hours a day that will fit into any busy schedule! Take the stress away from planning your fitness routine – we are open 24/7! Given that exercise is a very important factor in maintaining physical, psychological, and social wellness, we must take the time to treat our bodies and our minds right! We at Klub 20 want you to have easy access to a healthy lifestyle. Our 24-hour operation makes Klub 20 the most reliable source for health promotion and for all of your wellness needs. Our around the clock gym access, sauna, steam room, and showers are waiting for you! All we ask is that you find 1 hour a day in your busy day and take some time for yourself to work hard, sweat and have fun!

Spinning Studio

Whether you are a seasoned spinner, an avid road biker or just eager to test out a class for the first time, Klub20 spinning has you covered! Our spacious spin room is equipped with 40 spin bikes making it easy to cater to everyone's indoor cycling needs. Our diverse class schedule offers 6am classes for the early morning bird, noon classes to those looking to take advantage of an indoor ride on their lunch break, and those looking to let lose after a long day of work. The environment in a spin class in unbeatable! The instructors have a gift of creating a high-energy atmosphere allowing you to get lost in the climbs and the long strips of road. The 45 – 55 minutes classes are a quick and fun way to burn calories! These low impact classes are easier on your joints and are less likely to cause injury than other high impact cardio exercises such as running of jogging. This efficient workout will help increase your cardio endurance while helping build muscle tone. Your core, thighs and glutes will thank you for allowing them to burn during a spin class! Our spin bikes are designed to allow you to increase or decrease the tension on your own bike, making it easy for you to control your ride at a race your are comfortable with. Don't wait any longer – your bike is waiting for you!

Zumba Classes

Join the party! Zumba is a dance based workout. The styles of dance include hip hop, samba, mambo , salsa and more. If you love to swing your hips and groove to the beat – Zumba is a must try. The instructors create a lively environment with great music and great peopleallowing you to burn calories without even realizing you are working out! This high calorie burning workout will help shed excess body fat and tone and tighten all the right places! The choreographed dance moves will help get your heart pumping and increase your endurance. You are guaranteed to leave a zumba class in a better mood and with increased confidence! If you "don't like working out" – you obviously have not tried shaking your booty in a zumbaclass! Whether you are a pro-dancer or nervous to try out the dance floor for the first time – no one is watching! Come sweat, laugh and love. Zumba will change your life one beat at a time.

Aerobics Studio

If you enjoy taking classes, then Klub 20 has got you covered. We have group fitness classes all week long and throughout the day. Aerobic classes are meant to make you move, sweat and get a little out of breath – it's all part of the Klub 20 fun! We host a variety of different classes that cater to all kinds of interests. Whether you want to focus more on muscular endurance, flexibility or simply improve your cardio-vascular endurance, we have many different classes for you to choose from. We have many classes that include the use of free weights, kettle balls, exercise balls, and TRX to name a few! Even if you are simply looking to meet new people and make new friends, these classes are for you! At Klub 20, we are a community of people of all ages motivated to maintain an active lifestyle and we welcome all newcomers. Group fitness classes are an excellent way to create new relationships that will motivate you to come to the gym! It's much harder to skip a class when your friend is going! Klub 20 also holds group fitness classes outdoors when the weather permits, and they are extremely popular. When it is so nice outside, why would anyone want to stay indoors? Get moving under the sun, or as the sun is setting and you will see that your aerobics class will feel so good! Our certified instructors know how to make you move and know exactly when to start pushing you. There is no way anybody can re-create the level of energy and enthusiasm that is here at Klub 20's.

Yoga Classes

At Klub 20, we understand that life can get busy and tiring. That is why we have so many different classes available to you from sun rise to sun set. In the recent years, yoga has gained a huge following and has increased in popularity. Many people are starting to practice yoga and are seeing the great physical and mental benefits. Yoga practice is a great way to strengthen the bond between your mind and your body. It is also a great way to learn to appreciate your body and its abilities. Our bodies carry us throughout the day, and yoga is about creating the opportunity to focus on our breathing, stretching and developing mindfulness. A simple yoga practice can increase your levels of concentration, alleviate symptoms of anxiety, help you sleep better at time, and over time, regain mobility, flexibility and range of motion. As yoga does not discriminate, all levels are invited to practice. Whether it is your first time, or your 100th, your experience will be just as freeing, and calming. With the room temperature slightly warmer, your body will begin relaxing the moment you enter the room and the energy from the class will make you feel free and at ease. Klub 20 yoga classes are designed for all levels of abilities and the instructors are trained to adapt your practice to optimize your experience so that you are comfortable and respecting your body. Our membership includes all group classes at Klub 20. If you are interested in adding yoga to your lifestyle, simply select a class, bring a mat and enjoy. Namaste.

Top of the Line Equipment

Klub 20 is proud to hold top of the line Technogym equipment. We make sure that we have all the equipment necessary for a fantastic workout no matter what your style may be. We have a variety of dumbbells that go up to 110lbs, 4 squat racks and 2 smith machines for our heavy lifters. For our cardio lovers we are equipped with a multitude of treadmills, ellipticals, stairmasters and rowing machines. All of our electronic machines include a touch screen where you can watch videos, listen to music, or search the internet. We also have the option to travel virtually so if you feel like running on the boardwalk in sunny San Francisco, or through the woods, you can! On all of our machines we have pictograms that show you exactly how to use the machines as well as which muscles you will be targeting during your workout. Our boxers get their very own punching bag as well! Whether you are a professional gym goer or a beginner, the gym has the right selection for you! If any assistance is needed, rest easy, we've got you covered! With every membership you are allotted an hour with one of our fantastic personal trainers to get you started. This hour with them will allow you to learn about our different machines and how to use them safely. Waiting for machines at our gym isn't often the case, you can usually find the machine you are looking for without any wait!

Functional Training Area

Functional training has become one of the trendiest most effective workouts possible. For this reason we have added a new turf area in our gym allowing everyone to benefit from this type of training. This turf area is available for all of our members at all time and is never reserved. This provides our members with enough space to move, jump, hop, and shuffle! In this section we have added selected accessories such as a weighted sled, a tire and a batlle rope. These accessories allow for a great functional circuit! In addition, we have a selection plyometric boxes are available on the turf strip for all members to use. Turn your workout up a notch and try these out at the gym! These boxes can make any workout more intense by involving more muscles into each rep! Create challenges, and have fun! Jumping is the closest thing to flying so let's get to it! Other than the turf area, our class room is also available for use when there are no classes in session. No sure what functional training entails or how to do it? Let us help and answer all your questions! Our trainers are available to show you what a functional workout should look like! It's included and you've got to try it.

Women's Only Studio

At Klub 20, we have a special section reserved and accessed by only women. This woman's only section is a huge asset for us at Klub 20 because it is known that one of the barriers experienced by women includes discomfort or shyness when surrounded by many people working out. The women's only gym can also be used as a transition into working out in the main gym. As many of our new members are first-time gym members, this area is a perfect place to familiarize yourself with what a gym is all about. Note that everyone has to start somewhere, and it is never too late to improve your health! Klub 20 ensures that this area is only used by women by allowing access only through the women's locker room. This area is equipped with the most essential machines for a full-body workout and also included a variety of cardio equipment and of free weights, kettle balls and mats. This is a popular space for many female members as they feel that they can workout confidently and accomplish their goals. We believe that exercising should feel natural and by providing women with this space, they can begin their new journey towards a new and healthier lifestyle that is filled with vitality. At Klub 20, we believe that all should have access to a healthier life and we address the needs of our members to ensure that their access to a healthy life is not limited. We believe that empowerment and self-confidence are both important motivators in maintaining a healthy and active lifestyle. Our women's room provides all women with a safe space to feel beautiful, strong, and confident! Like the main gym, this section is open 24/7, so ladies, grab your best pair of running shoes and your BFF and come out to Klub 20!

Specialty Classes - TRX

At Klub20 West Island gym we provide our members with specialty classes such as TRX with certified instructors for FREE. Did you know that other studios charge an average of $20 per each TRX class? You will find our speciality classes happening multiple times per week! Try our wide veriety of group exercise class schedule with

Steam & Sauna Rooms

Klub 20 offers a relaxing spa area equipped with steam, sauna, shower and beauty station. Being one of the only fitness centers in Montreal to offer a steam and sauna area, this luxury amenity is very popular amongst our clients. The eucalyptus infused steam room has high amounts of heated steam creating a high humidity environment. Alternatively the wood sauna offers a drier heat where you can control the humidity through the amount of water you place on the rocks. Both the steam room and the sauna offer a tremendous amount of health benefits. The heat can help relieve pain and tension in muscles and joints caused by arthritis or your everyday aches and pains. The steam room has the ability to help clear skin, improve circulation and open up the sinuses. The moment you the steam or the sauna, you will be hit with a comforting heat, allowing your body and mind to pause and take in the moment. Whether you are visiting post-workout or just looking to remove the toxins of everyday stress, our spa area is at your disposal. The shower and beauty area allow you to get ready before heading straight to work. Having access to towel service and all your beauty necessities such as soap, shampoo and hair dryers, makes the transition from gym to work less stressful. These amenities are available for in both the men's and women's locker room. Come relax and enjoy! Your body will thank you later!

Personal Training

At Klub 20, our personal trainers are here to help all members seeking to make the most out of their workouts. A personal trainer can help you establish a timeline for realistic goals and break them down into smaller components. They are very friendly, knowledgeable and highly motivated in helping you achieve your fitness goals. On your first session, you can expect to share a little bit about yourself, your medical history and what your lifestyle consists of. Personal training is the best form of adapted training because your experience has been catered for you! You will have individualized attention from your trainer which has proven to be the most effective and efficient way to reach your fitness goals. Our personal trainers will coach you through your sessions with a positive attitude, providing consistent feedback and challenge you. They will motivate you to keep coming and to keep pushing. They are like your personal cheerleader for an hour! Our team of highly experienced trainers share extensive knowledge and understanding of the requirements of exercise. While each trainer has their own specialty, all our Klub 20 trainers share the same passion for helping people change their lives through exercise. If your fitness goal is to lose weight, gain muscle, build strength, endurance, rehabilitation, prevent injuries, or anything else we have trained staff that is ready to address your needs. During your personal training sessions, your goal has become your trainer's mission, so what are you waiting for? Come visit Klub 20 to inquire about all our personal training options!

Juice Bar & Snacks

Klub 20's juice bar is the PERFECT before and after gym pit stop. It is very important for us to fuel our bodies before and after physical exertion! Klub 20's juice bar offers many nutritious snacks and bars for you to munch on. We also have very popular shakes with fresh ingredients. All of our shakes can get upgraded with high quality protein powders to either act as a meal replacement or a post-workout replenishing. This means that if you are on your way out or just rushing in, stop by the Juice Bar to have one of our tasty shakes! If you like peanut butter, we have a very popular one called the Peanut Butter Heaven, and if you prefer fruits, we have the Klub Sunrise, the Anti-oxidizer, and so much more! In addition to our standard menu, we also have themed monthly shakes for each month! Although our Klub shakes are super popular, we also carry a nice selection of C4 and Mr. Hyde pre-workouts, assorted beverages and coffees. At Klub 20, we believe it is important for our members to be fueled with food and with energy before and after their workout. That is why we created the Klub Juice Bar! Keep an eye out for our pre-pay options because Klub 20 offers members the opportunity to load their accounts with funds. This makes enjoying your Klub shake so much easier! Come on by, grab a shake, sit back, relax, and enjoy the complimentary television. Klub 20 also encourages our members to bring their own cups for their shakes!
Why our customers say we are the best gym
Customer Reviews
4.89
star
star
star
star
star_half
based on 314 reviews
some of the machines need repairs but other then that its a nice Gym

Am really happy with the Gym, great environment to exercise in, great staff 👍🏻

In general a great gym if a bit crowded at times. The staff are very friendly and helpful. Repair of the equipment can be slow/non existent sometimes

Amazing gym. Always clean and tidy. Front desk workers are always sweet with a smile. GREAT gym
Gym is funnamnwtites are good wonderful place overall certain employees need to be a bit better when it comes to customer service and representation

Love staff & clean towels

Great environment! Friendly staff and great classes offered!

I love the vibe of this gym it's the best vibe I've had at any gym. It is on the pricey side but I find it worth it for me because I like the atmosphere so much. I love the womens room it's usually quiet and not crowded at all and no one stares at you so it's nice.

Great gym! They have invested recently. However, the showers could benefit from an upgrade.

Loving this place! Great workouts
Start your day at the gym to stay fresh all day long

Great clean gym with good fitness class.

Really great and encouraging environment! Very clean

Great experience and good price

Having a good time at Klub 20!
I am generally happy with the gym. But as a rule there is always room for improvements.

Air conditioner needs improvement.

Life is complete when you do a morning work-out 👍👍😃

amazing equipement and super nice staff!

It's a great gym with a nice staff, however, the gym is a bit dirty, the bathroom are not very clean and the exercise room could you a bit more care and cleanliness. Also, the exercise room is very cold and it has been so for 3 weeks and more. Apparently, they are still waiting for a part...

Superb staff. Today during a group class, Jen''s class, we had a medical emergency, a member seemed to have an asthma attack - Jen the instructor realized something was wrong with this member, no one else in the class did at this point. Jen right away went to the member, had her sit down, called for us to call 911, and to clear the room. Staff from reception desk came right away to assist the emergency, personal trainer also showed up, managerial personnel also came in a rush. Eventually the First Responders arrived at the gym. The instructor implemented the correct protocol instantly, kudos to her, and the staff of this fine gym.
First visit was good and will only get better as I learn the ropes!

Amazing gym! Sweet staff!

The equipment is great, however, classes are always packed. Showers are very clean.
Great community Gym. Very accessible.

Overall the gym is good. I like to use the women's gym. The lighting could be better and it is too bad it could not be expanded. Is the cinema part really used that much. I think this could be made better use of.

Feel great when you come after a work-out

Great yoga classes. Friendly staff.

It's the best place to start your day

A great place to motivate yourself

Great day to start your day..!

amazing gym, super clean and organized!
Great gym lots of good classes

Spinning class is awesome !!

Awesome Strong by Zumba this am. Thank you Stacey.

Amazing gym with everything you could possibly need for a great workout!
Amazing gym, 24hr, many classes and great instructors!!

Amazing everything is clean and super nice staff

Awesome classes with great teachers!

a little pricier than most gyms, but if you take advantage of the classes it more than makes up for it

Great gym, very clean and has all machines
Excellent atmosphere, very clean with new equipment

nice staff, clean grounds and good equipment!

Great place and friendly environment!

Clean and friendly environment. Great classes!
Excellent quality of equipment and employees always happy to help

Excellent personal training: I have started with Xander and moved on with Stephanie, due to schedule constraints. Both very good trainers. Stephanie in particular, has managed to motivate me (I am a procrastinator when it comes to taking care of myself) to come to the gym. She has also tailored the training to my specific needs, hence I think that I am now on the right path.... it is important when the trainer is taking care of both your body and your mind set. I also enjoy Gym facilities including the 2 saunas.... just right after "hard work".

good working machines, clean, quiet, women's room is great

Just joined today and seems good so far.
Awesome! Xander is a great coach, love Group PT

Très beau gym avec des machines récentes :) je le recommande

Amazing gym, great ambiance great staff! Equipment are all up to date

Features great facilities, state of the art equipment and the tunes are always bangers.
EXcellent trainer Stephanie

Great location and variety!

Great gym! They updated the cardio machine recently.

Amazing gym! Great atmosphere and always super clean. Everyone is so friendly! 10/10 would recommend
Good place to go especially at night...nice people.

Just started here, great environment, welcoming staff, and a good space to train.

Amazing !!!!! Great workout
Great gym, a little expensive. Diverse floor space, a lot of it is comprised of rooms for classes which cost extra though. Should have a matted area for stretching / floor exercises. Has showers, sauna, steam room. Very well maintained. If the location is better for you than the YMCA then it's a definite recommend.

Great workout with Sean at GroupPT this morning! Thx Sean!
Klub 20 is a great gym, lots of amenities, great classes and trainers too!

Super convenient location!

Let's make a habit of begin the day at the gym

Great gym! The have upgraded the machines recently. Depending on the time of the day it can be crowded.

Fantastic workout tonight

Honestly such a welcoming great environment, access to many machines and I love the womens only section.i currently see a personal trainer at the gym and shes the best, she really cares for her clients and works with you specifically! Highly recommend this gym,

Excellent service!very satisfied :)
Awesome group challenge today in group pt. The gals won! Woohoo!

Friendly and helpful staff. Feels like home away from home.
Great place to work out !

It's a great place to start your day

Love this gym, there is all the equipment you could ever need, the ladies bathroom needs to be tended to a bit more frequently though.

Real'y Friendly gym. Great morning classes!

Great Gym has everything one needs ... group classes, personal training one on one as well as in group setting if you are looking to abide by a more conservative budget. Members are there to work out and mind their own.

I love coming here for spinning at 6am it's so motivating and a fun atmosphere
Best in west, deserve more than 5*

Really good gym, clean, good employees
Great gym!! High end equipment and really fun classes! :)

Another great PT class with Sean. Loving this new programme at Klub20

Great smoothie. Great staff

K20 is a great gym. Clean, bright with newly updated equipment. Classes are a lot of fun, GPT is also an amazing option.

Great place to work out !

Great group pt this morning Xander! It was a tough one!
Great variety of machines, classes, and cross training
Great gym. Worth your money

Love this gym: friendly, helpful staff, lots of classes, new cardio equipment, clean and equiped locker room. Only downsides: busy, difficult to find parking (often have to park illegally in 30-minute spots), floor mats for classes and stretching areas need replacing.

Great way to start your day at the gym club

Awesome group pt today! Thx Sean!

Great and friendly atmosphere to work out in!

Great gym, new machines, go any time, great trainers

Great workout, new equipment and group training look fantastic!
Amazing gym and the group classes are even better

Great time! Great place! And Steph is the best motivator around!

Great gym, lots of variety in equipment, even when busy it doesn't feel too packed, knowledgeable amployeea

Fantastic as usual and now they got new equipment
Great new equipment to start the year off. New spin studio, great new treadmills

Awesome gym. Very clean, friendly staff.

Great experience, very friendly staff and customers

1st day. Great experience. Clean, helpful staff.

Convenient location, very friendly staff. Sauna and steam room a lovely plus. On the pricey side.
Great atmosphere. Lots of machines

Great Gym, lots of machines and classes!!!

Feels like home. People are so warm at this Gym

This gym has very "good vibes", a multitude of group exercise classes, the women only room is very welcomed. I love to going there every time, which is 4 times a week.
Awesome group pt today Xander!

Great gym friendly staff new equipment

Great gym and well maintained!!!

Great gym! Friendly staff!

Joanne's spin class rocks.

Great gym, staff are all amazing. No stuck up attitudes people there to have an enjoyable workout.
Great early morning workout vibe

Many group classes. Nice friendly staff.

When you spend 5/7 days somewhere you must like it.

So happy I joined this gym, professional staff and equipment and great classes

Love this gym! Great atmosphere, and awesome machines! Thanks so much for being my gym!

I've only been at Klub ATHLETIK for a few weeks now and it is by far an amazing gym! everyone is friendly and kind and the trainers really push you to be better. The machines r top of the line and the atmosphere is really inviting
Great gym and great staff!

Great gym and diverse classes love it

All you need next to home

amazing gym. it has so many amenities and the service is impeccable. so many machines to choose from! and super clean. favourite gym of all time
80+ Group Exercise Classes per WEEK!

Great place ! Friendly staff keep up the good work

Xander kicked our butts today! 👍🏻

Great gym lots of equipment never having to wait never over crowded great atmosphere

Great atmosphere and awesome staff
Love for you feel like you're always part of the gym

Clean, spacious, great atmosphere, and all the machines I need. Would recommend to anyone looking for a great gym.

Love the cardio combat classes !

Great place to start your day!

Great gym. Clean and all the equipment and space you need
The great pace to start your day!

Nice run with the spinning lesson today. First try. Positive vibes

Great training space and wonderful friendly environment!

Great Fitpac class today!
Great Fitpac today with Xander!

When it comes to the staff... they are the best I've ever met in any gym!

When it comes to the staff... they are the best I've ever met in any gym!

Great classes, great people

Great gym! Staff is awesome!

Great gym! Staff is awesome!
This gym is great. Wide variety of solid workout equipment. Wonderful staff and the so called boss makes great shakes with peanut butter!

Love my spinning class...

Lots of classes that fits my schedule. Great gym!

best gym in the west island! clean, nice staff, great amenities and available machines when you want to use them!
So clean and good atmosphere

I love K20 ! The equipments the classes & the staff are amazing !

Great gym. Great trainers!!
Love the cardio combat classes - can't get enough !

My favourite GYM in west island , it has variety of classes from 6 am till 8 pm

Great place to workout!!!
Power Up is a great way to start the day. Caroline is the best.

Power Up makes my day. I love the quick total body pump workout with Caroline

great gym, clean, available workout machines, fun classes and great location!

Clean facilities and profesionnal staff!
Amazing gym! And great staff!!

Great gym! Friendly staff and good equipment

Great workout environment and amazing choices of group classes. The Bootcamp is awesome!

Great club...employees are always friendly and helpful.

I love K20 ! Excellent classes !

Great facility, clean locker rooms, lots of equipment and a variety of classes to choose from

They have everything you need in one place including daycare

Super great gym with fantastic atmosphere. All the trainers at extremely professional and the equipment is state of the art. Would highly recommend!!!
Such a great gym, makes me motivated to go !!!

Something for everyone at this gym

Great gym! Everyone welcoming ! Open 24 hours a day! Lots of classes every week!

Very clean, a big choice of classes

Nice facility with good equipment. Helpful staff, but the best for me is that they're open 24 hours - very handy for super early workouts.
Great vibe and awesome classes!
Amazing gym amazing staff!!

Gym is clean and staff are friendly. Adequate equipment if you're looking to get in shape or build muscle mass. Never had to wait long for equipment even during peak times.

Very nice gym. Great slwsys opened. Friendly staff.

Enjoying myself lost 15lbs since I joined in late January . Friendly and professional staff
I am enjoying the moment here
Subscribe to receive more offers and news
Join thousands of awesome people, there is only one thing to do.
Location
50 Boulevard Saint-Charles Unit 4
Beaconsfield, QC, H9W2X3
Everything you need to know from our blog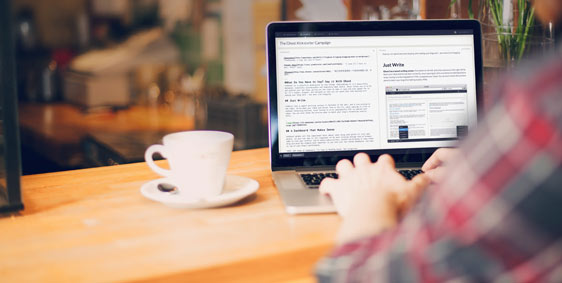 posted on 04/04/2018
by John T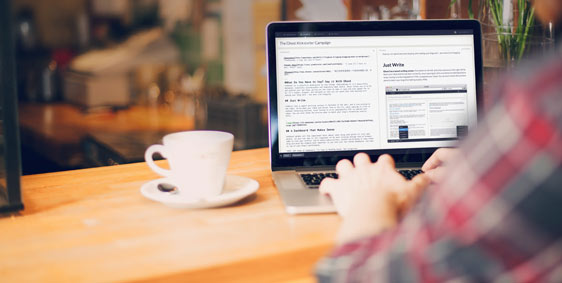 posted on 04/04/2018
by John T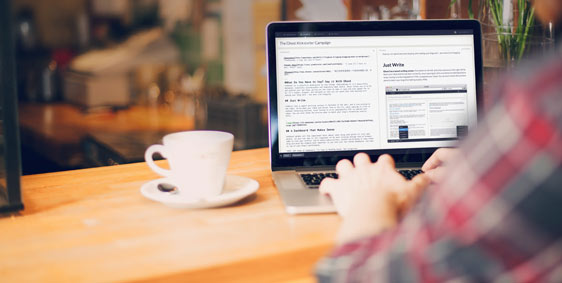 posted on 04/04/2018
by John T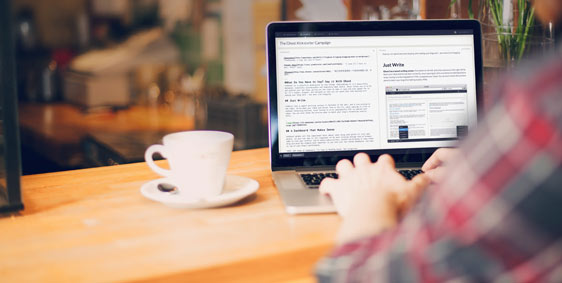 posted on 04/04/2018
by John T