Call / Text Us: local_phone
Email Us: email
CURRENT OFFERS FOR NEW CUSTOMERS
$30 OFF for Botox at Lake Buena Vista Aesthetics

Expires in 21 days

Available: 15

$40 OFF for Dermal Fillers at Lake Buena Vista Aesthetics

Expires in 21 days

Available: 15

$35 OFF for PRP at Lake Buena Vista Aesthetics

Expires in 21 days

Available: 17
WE OFFER THE FOLLOWING SERVICES!
Botox

BOTOX® Cosmetic is a prescription medicine that is injected into muscles and used to temporarily improve the look of moderate to severe forehead lines, crow's feet lines, and frown lines between the eyebrows in adults.

Dysport

Stand up to the line with Dysport® (abobotulinumtoxinA) for Injection, a prescription for temporary improvement in the look of moderate to severe frown lines between the eyebrows (glabellar lines) and of the forehead in adults over 18 years of age. It's time to make your move & be proud to be you.

Dysport is a form of botulinum toxin used to target different areas of your face. Neuromodulators like Dysport reduce the appearance of lines by relaxing and limiting the movement of muscles around the injection site. Your doctor or nurse practitioner injects a small amount of the substance directly into your muscle.

Dermal Fillers

Dermal fillers help to diminish facial lines and restore volume and fullness in the face. As we age, our faces naturally lose subcutaneous fat and collagen. The facial muscles are then working closer to the skin surface, so smile lines and crow's feet become more apparent.

Platelet-Rich Plasma (PRP) therapy

Platelet-rich plasma (PRP) therapy, uses injections of a concentration of a patient's own platelets and blood derived growth factors in the plasma strategically into the skin of the face.

This is a unique approach to reviving your beauty. It will result in tightening, smoothing, and increasing blood flow to the tissues resulting in reduced prominence of scars, wrinkles, sun damage, and dark circles, and more beautiful and radiant looking skin.

O-Shot

The O Shot® is an in office procedure that uses a centrifuge and special method, isolating platelet rich plasma (PRP) from your own blood. Then, using a very tiny needle, the PRP is injected back into the clitoris and upper vagina into the area most important for the sexual response, the O-spot.

Kybella

KYBELLA® is the only FDA-approved injectable treatment that destroys fat cells in the treatment area under the chin to improve your profile.
Customer Reviews
4.85
star
star
star
star
star_half
based on 105 reviews
I love coming here. They do a great job. Prices are affordable. I love the way I look.

Just finished getting my Botox. Didn't even hurt🥰

I had a great appointment here. The staff was very knowledgeable and helpful. I would recommend!

Amazing staff, very professional.

Very happy to have found this amazing place! Already booked my next appointment! Love it❤️

Excellent place with professional and friendly staff ! I recommend !!

Lake Buena Vista Aesthetic is a very professional place and they not only provide great treatments the staff is superb and caring. Gabriela is so far the best ❤
The service I received was absolutely outstanding! I would highly recommend Buena Vista Aesthetics to anyone. Nicole was so detailed, provided excellent information and recommendations, and was so careful and precise with treatments. They are the best!!

Great experience receiving Dysport injections!

Been a loyal customer for almost 5 years, always happy with my results! Staff are all very professional and personable, office is clean and calming, and lastly the PRICES are affordable!! Great place all around !

Ashley is the only person I would allow to do my Botox and fillers. She is amazing!

Was very satisfied with my Botox & fillers

Great service and bedside manner.

Very professional and knowledgeable about their products
These guys are so helpful and amazing and go out of their way to do a great job for U! I highly recommend!

What an awesome experience

Wonderful experience. Staff is inviting and good prices.

I would recommend Lake Buena Vista Aesthetics. The staff is friendly and professional and their prices are reasonable. I have been there twice so far for treatments and will be coming back!

Great place with great results!
Wonderful experience! Love this place and all the people.

So glad someone recommended

Very professional and beautiful office.

The office is very beautiful, clean, and gives a very comfortable vibe. The staff is absolutely amazing! They are polite and informative. The doctor/nurse practitioner is very thorough, detailed, and honest. My results were amazing! The prices were reasonable! And with the reward program it's even easier to save & still look great!

This place is very trustful. I just love it everything I got done.

I really really like going there

Lovely, friendly staff. My first experience was enjoyable and relaxed. I'll definitly be back!

Superb appointment. So laid back and informative. Absolutely based on my needs and information rather than pressure to purchase a treatment. Too many places push as many treatments as possible but this one was all about me! Really reassuring.
Absolutely the best experience ever!!

Excellent service!! More than happy with the results!! Thank you!! Will definitely go again!!

Great service and prices! Ashley was extreme helpful and knowledgeable with my treatment!

I had a PRP facial with microneedling today was happy with my service. The office is clean, the staff is friendly and professional and their prices are very reasonable. I will definitely be coming back for more services!

I love this place. My appointments always turn out flawless. They listen and are not pushy at all. No house minimums!

Great customer service! I had lip fillers done and I'm already obsessed with the results. They look amazing. I will definitely go back!

Love this place!!!! The staff are super professional! I'll be coming back :)

Service was great. Great staff and results are fantastic. Highly recommend.
Staff is very caring and professional. Loved my results! A very positive experience and will be back.

Today I had filler around my mouth. I could not be more pleased with the service and results!

Excellent staff and services. Will go back again!

Very pleased with staff and services at Lake Buena Vista Aesthetics. I will definitively go back!

I was nervous as heck walking in but the receptionist was a doll and made me feel welcome. The nurse practitioner was super understanding and compassionate in her conversation. I loved my experience here. It was entirely free of judgement and free of pressure to do anything other than what I came in for. I highly recommend this site to all new patients!

Excellent customer service

Great service professional staff very affordable
Awesome staff and great deals on various skin treatments which I love. I've been very satisfied with the services provided.

I was super satisfied with my service I recovered. The ppl are super professional and very kind I will be going back

Great very pleased Professional friendly affordable

Great service, and a very knowledgeable staff.

Had a great experience, very professional.

Great results after 7 days..I look and feel amazing.

Very friendly knowledgeable staff
Staff was helpful, worked with my needs and budget

I showed an offer that I saw online, and they accommodated my treatment to the offer, very happy

The staff took the time to explain and were professional and reasonably priced.

Best in town! Very friendly and listens to clients exact needs. Results speak for themselves!

Great price, fast service.

Friendly staff, office very clean
Great place! Wonderful staff and the price is RIGHT!

Great customer service and staff z affordable prices.

Professiona team love the support n care for their clients

Excellent service,,, personnel that you can trust,,,,

Quality staff and service!
Best prices, and very knowledgable!

Very nice staff. Very professional and clean

Absolutely love the Doctor and staff here, their strive for perfection shows in results and customer service !

Highly recommend. Very friendly. Nice facility. Great products. Work hard to get you an appointment that fits your schedule. I've become a regular customer after purchasing a Groupon. Very nice.

My sister and I have been going for a year now and absolutely love the staff and doctors. I look forward to many more services.

Excellent place with great prices.

My favorite place. They are amazing!
Location good ...staff very friendly .... just price is increasing dramatically.... so sad😢😢😢

Let me start by saying I travel from Ohio to get Botox and fillers. My last three visits have been interesting. I received Botox from the same NP twice with no results. I told myself never again! My last visit, they hired a new NP. I told her my dilemma, she reassured me i would see results. I admit I was apprehensive... but I bought it again. Several days past and guess what...it workedddd!!! She is absolutely phenomenal! Even though would definitely recommend this place! I still hate I wasted hundreds of dollars with no results...I can't see myself going anywhere else.

Very knowledgeable, and nearly painless

Professional staff, great service, convenient appointments, great results

I m satisfied with my facials and extractions
Very professional and accommodating service!

Amazing! Never disappoints whenever I come here

I have been going to buena vista aesthetics for two years now and will continue to be a loyal client as their work is always perfect. I consistently get my botox and fillers there and always leave happy. They always take time and know my face and what I like. I am engaged and getting married and will be moving to the Tampa area soon and will continue to drive to Orlando for botox and filler here they are the best!

It's alwyas good to come back to the place where they know exactly what they are doing. Been going to Buena Vista Aesthetics for few years now and never get disappointed with the service and friendliness of the staff!

I love it here. The staff is friendly and the office is clean. They rocked my Dysport!

Very professional people and make you feel very comftable

Very professional staff great results
This would have been a 5 star rating a few months ago but, since Bianca left the practice, treatments have returned to being painful!! Bianca was amazing!!! Never felt a thing, when she was treating me. Now it hurts like heck and the last treatment I received, not only hurt but, it also left me bruised

Wonderful experience and beautiful results! Staff is very informed and extremely helpful and sensitive to my needs! Love this place

Very knowledgeable and professional! Very exceptional! I recommend this business with an A+ and more!!

Professional and took the time to review my wants and needs. I will definitely use their service again.

I've been going to Buena Vista Med Spa for about four years. The spa is top notch! It's clean, friendly, educational, honest and has the best staff in the business. Marial does my injections and know precisely what/where the injections are needed to achieve the over all look your looking for. Teresa does my facials and is very gentle (as I have very sensitive skin.i walk out feeling relaxed and glowing with a bright new refreshed finish. Dr. Nazah and Seemi are beyond educated in the field and stay up to date with New procedures. I know I'm in good hands always with Buena Vista Med Spa. Book your appt today to start feeling young, happy and confident. FIVE ⭐️⭐️⭐️⭐️⭐️

Love Lake Buena Vista Aesthetics! Beautiful office, so sanitary, the staff is friendly, the prices are the best in the area, they have multiple convenient locations, easy appointments (even amazing last minute accommodations) and Dr. Nawaz... he has tons of experience, the eye, and that magic touch! All the latest techniques, tools, and products! The best!
Earn "$50 OFF your next Visit" with our Loyalty program
Earn points when you complete activites
Share on Social Media

2 points

Post a review

5 points



BVA DEEP PORE CLEANSING FACIAL

1 point

IV Therapy

1 point

CONSULT

1 point

MICRO-DERMABRASION

1 point

BOTOX (EST. PATIENT)

2 points

VI-PEEL

2 points

PRP FACE

2 points

Body Fx

2 points

PRP HAIR RESTORATION

3 points

FILLERS (EST. PATIENT)

3 points

BOTOX (NEW PATIENT)

3 points

FILLERS (NEW PATIENT)

4 points

Morpheus8 (RF+Microneedle)

4 points

THREAD LIFT

6 points

VAMPIRE FACIAL

6 points

Morpheus8 and PRP

6 points

P-SHOT

6 points

O-SHOT

6 points
Redeem Points for rewards
$10 OFF your next Visit

1 point

$25 OFF your next Visit

2 points

$30 OFF your next Visit

3 points

$35 OFF your next Visit

4 points

$40 OFF your next Visit

5 points

$45 OFF your next Visit

6 points

$50 OFF your next Visit

7 points
Enter your Name and Mobile number to join the program or check your rewards.
By registering for this program, you agree to receive automated text messages from "Lake Buena Vista Aesthetics".
Opt-in not required for purchase. Standard data rates apply.
Subscribe to receive more offers and news
Join thousands of awesome people, there is only one thing to do.
With over 43 years experience in internal medicine and surgery, anti-aging revolutionary treatments and hair restoration treatments
Dr. Mazhar G. Nawaz
Dr. Nawaz is one of the most experienced surgeons in the greater Orlando area and the surrounding counties. He has performed several thousand procedures over his long and distinguished career. Dr. Nawaz is affiliated with both Orlando health system (ORMC and Dr. Phillips hospital) and Florida Hospital system (Celebration Hospital, Florida Hospital Kissimmee and Florida Hospital South Rollins Ave.)

He is certified by the American Board of Surgery. He did his surgery residency training at the Henry Ford hospital in Detroit, Michigan. He has practiced medicine for more than 42 years in the United States, and has been practicing in Florida since 1976. He is a Fellow of the American College of Surgeons as well as a Fellow of the International College of Surgeons. He has been Chief of Surgery, Professor of Surgery and Director of Postgraduate Institute at a university.
Location
11268 S Apopka Vineland Rd
Orlando, FL, 32836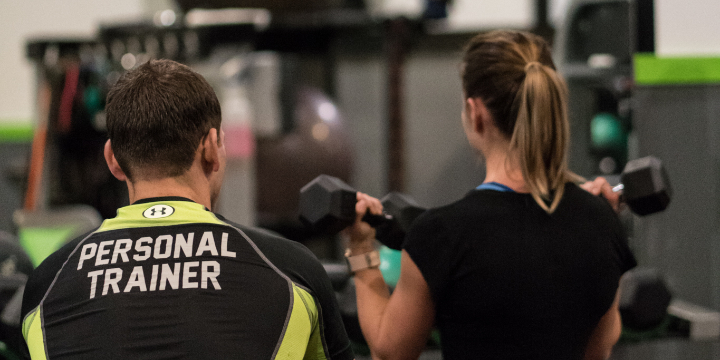 New Client Offer - 20% OFF First 12 Session Intro Pack
Core And More Fitness
Claim
75-Minute Massage + FREE 60-Minute Float Session for only $79 (Total Value of $169)
Orlando Float & Massage
Claim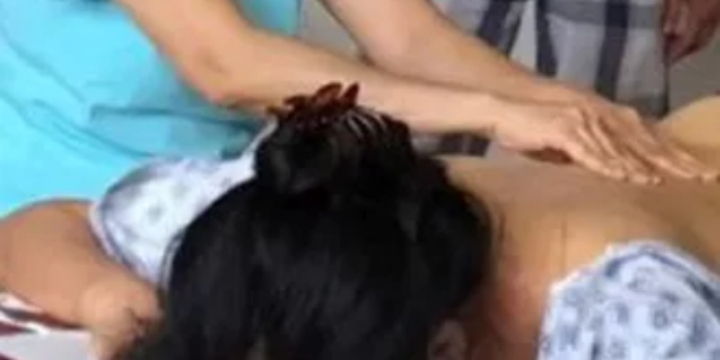 50% OFF for DDS Bio-Electric Therapy (Detox Massage)
SHARON Natural Medical Center
Claim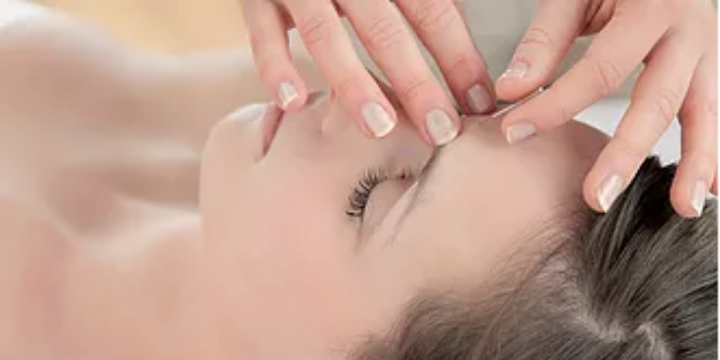 $25 OFF Acupuncture at SHARON Natural Medical Center
SHARON Natural Medical Center
Claim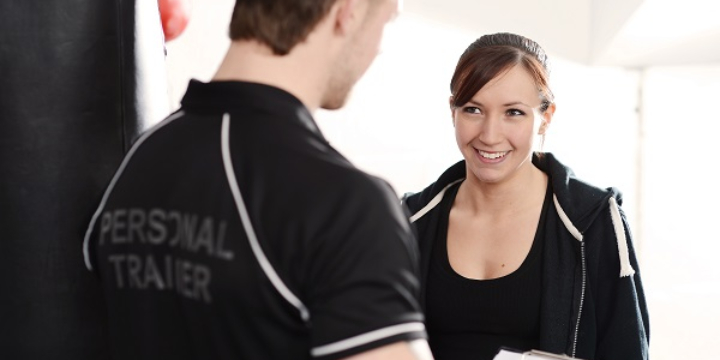 FREE Fitness Transformation & One month of classes
Core And More Fitness
Claim
Everything you need to know from our blog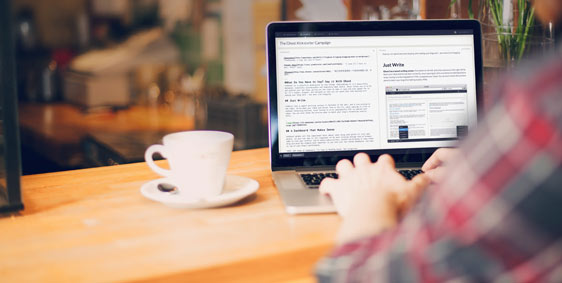 posted on 04/04/2018
by John T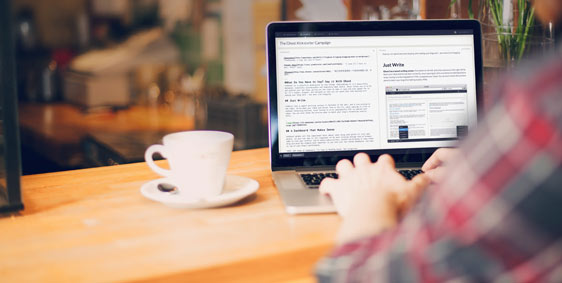 posted on 04/04/2018
by John T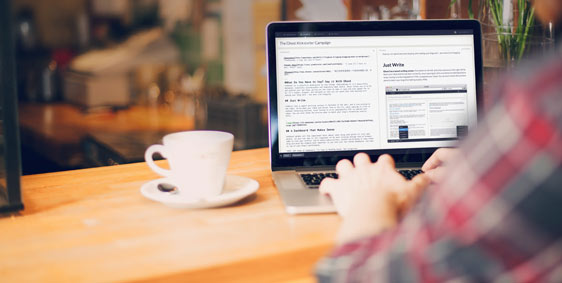 posted on 04/04/2018
by John T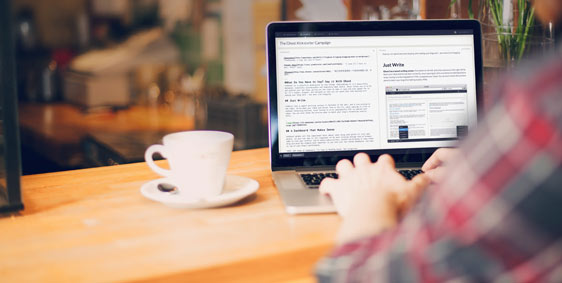 posted on 04/04/2018
by John T