Call / Text Us: local_phone
Email Us: email
RAFFLE PRIZE : STRIP LASH KIT
Prize Includes ;
Lash Lab Strip Lashes
Liquid Liner
Lash Lab Brow Gel
Hydrogel Eye Mask
OVER $55 VALUE
Win Strip Lash Kit for ONLY $5 - Lash Lab Raffle!

If you don't win the raffle, you still win 10% off of any service or retail product in addition to receiving a FREE dry eye therapeutic massage ($95 value). Please schedule in advance.

Win Lash Extension After Care Kit for ONLY $5 - Lash Lab Raffle!

Everyone is a winner. If you don't win the raffle, you can purchase any product or service at 10% discount & get a free dry eye massage at our SF location upon reopening. Schedule in advance.
About Lash Lab San Francisco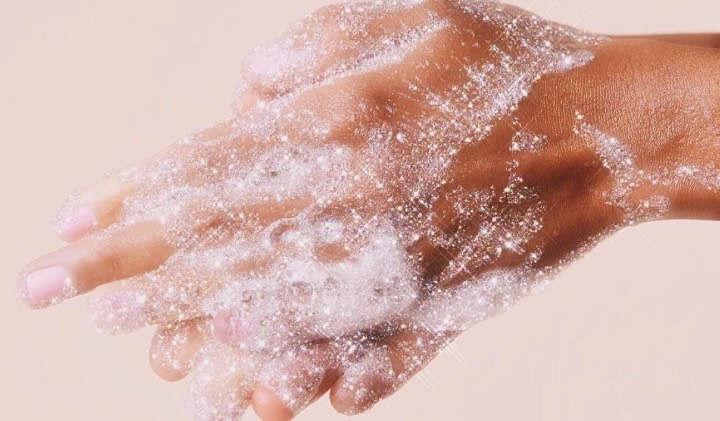 We don't trust your lashes to just anyone, so why should you? Our artists have to demonstrate experience beyond just applying lashes. Training & Certification is a bare minimum here and does not pre-qualify a lash artist as a LASH LAB Artist. A combination of consistent lashing hours combined with a demonstrated depth of knowledge ~multi-ethnic hair types, varying growth patterns, challenging scenarios, artistic style~ ​is what we need to see when selecting artists to work on our clients. No set is the same and we know how to assess your natural lashes for which set will look nice  and not create any damage.
LASH LAB GOES TOUCHLESS & MUCH MORE!
In light of the current fears having to do with the spread of COVID-19, we want to be 100% transparent on what our processes are, and what we are doing in order to keep you, and our artists safe within our space during your appointment. That includes eliminating skin to skin contact, adjustments in our operations for spacial distancing, investments in clean air technology & a new rigorous sanitizing program between appointments etc.
ELIMINATING SKIN TO SKIN CONTACT
We will be using an extra protective layer between where our hands rest and your forehead while placing lashes as well as have finger cots on. Remember, our hands have very limited skin to skin contact other than resting wrists... We apply lashes using tweezers that attach the synthetic lash to your natural lash and nothing should come in contact with your eyes.
REQUIREMENTS FOR SERVICE
TEMP CHECK
Infra-red temp check at the door to identify low grade fever for asymptomatic clients will be required. To safe yourself a trip, you may check your own temperature at hime. A read over 99 will be sent home.
HAND WASHING & HAND SANITIZER
Since the opening of LASH LAB, it was very important to me that we had an exposed vanity area specifically for hand washing & lash cleansing. We want our clients to see that clean hands and proper hygeine is a serious concern for us in our daily business. It is more important than ever that this part of our process is out in the open so our clients can feel safe when we are working on them. On some days, your artist could have washed and sanitized her hands already 10-12X before working on you. What's new? We are asking ALL our clients to also wash their hands, shampoo their lashes & use hand sanitizer (provided) prior to the start of service.
FACE COVERING
Both artists and clients will be required to wear some sort of face covering.
CHANGES AT STATIONS
Each station is assigned to a SINGLE artist. No 2 artists would work the same station in order to guarantee the ownership & accountability of artists at their designated station. We have designed an in-station sanitizing program for each of the 4 stations that are in operation (out of 6 normally). Any tools used are that artists (not shared) and remain at that station for disinfection according to the Barbering & Cosmetology Boards strict guidelines. Each station has been turned around so artist & client have 3 wall separation barrier and are positioned 6' from the next station with a 5' pony wall partition. The bed itself is more than 6' long so spacial distancing to common hallways is also addressed. In each space, a personal HEPA filter air purification system will be within 2 ft from the artists working space. It's constant, high speed air exchange capable of capturing particles as small as .003 microns (virus) along with client & artist face coverings will serve as added protection. Anything used in service including ned sheet is changed between clients. We have found a way to keep our comfortable foam underneath but we ask that you remove your shoes and dress warmly as a blanket cannot be provided. Remember, a strict disinfecting routine is not new to us and we are all lisenced for this, but as an added precaution these and other operational changes tlike expanded hours and checking out with card on file compliments our sanitizing efforst so you can feel as safe as one can, in these times.
REMOTE CONSULTATIONS & RECEPTION
All calls and scheduling is handled remotely! Clients will be asked to wait until their appoiintment start time to enter. We are not taking any walk ins and all pre-service design consultations will be conducted at the time of scheduling your appointment, remotely via video.