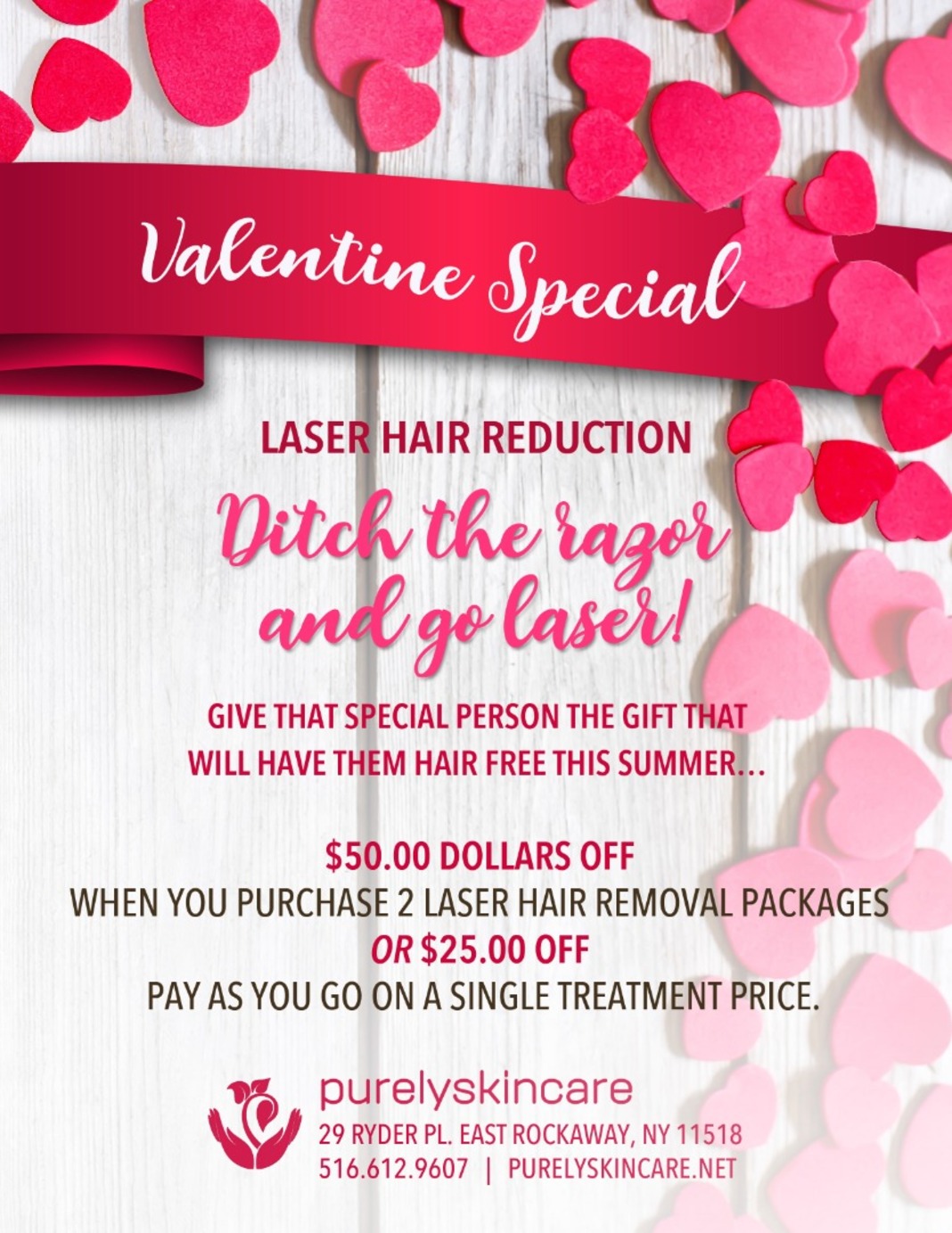 Celebrate Valentine's Day 2020 With this Exclusive Offer From ...Purely Skin Care!
, Hate to shave? Then why not treat yourself !

The LightSheer Diode Laser System is a noninvasive system designed to eliminate unwanted hair from all parts of the body. This laser emits intense, long-pulsed light through a cooled handpiece....