Call / Text Us: local_phone
Email Us: email
Inferno Hot Pilates In San Francisco
Contact Us send
CLOSED
Today: 05:45 AM - 09:00 PM
We have these special offers ready for you
$59 for First Hour Float Session at Mission Yoga

Expires in 3 months

Available: 2

Enjoy a one hour vacation right in the heart of the Mission! Float weightless in a pool of skin temperature water saturated with 800 pounds of Epsom Salt. Relieve pain, melt stress, increase creativity, recover from injury, deepen meditation.

$59 for First Month of Classes at Mission Yoga

Expires in 3 months

Available: 1

SF's premiere home for Hot Yoga, Inferno Hot Pilates, Buti Yoga and Floatation Therapy - in the heart of the Mission since 2001. Winner Best Yoga Studio in Best of SF, Best of the Bay and the SF Examiner. Come find out what all the buzz is about!

$99 for 1st Month & 1 Hour Float Session at Mission Yoga

Expires in 2 months

Available: 3

Turbocharge your savasana with an hour float session after any class! Take advantage of all our class offerings (hot yoga, hot pilates, and buti yoga) for a full month plus experience the many benefits of a float session. For new students only.
We offer a variety of Hot Yoga classes including:

Hot Yoga - classic 26 postures and two breathing exercises performed in 90 minutes in a hot room. Everything you need for a healthy spine and a healthy life. This class is perfect for beginners, people dealing with injuries and anyone looking for tremendous healing benefits.

Hot Yoga Beats - by popular demand we have added music to the original 26 postures and 2 breathing exercises. Our playlists are well curated and generally fit a theme or genre. If you have some mixtape skills, you can offer a playlist and we'll give it listen.

Hot Yoga Express - this class packs in all the benefits of the original 26 postures & 2 breathing exercises in 1/3 the time. Perfect for all levels of practice including beginners.

Hot Yoga Plus - builds on the foundations of Bikram's Beginning Yoga class, adding additional poses and exercises that will open hips, increase upper body strength, and strengthen abdominal muscles. You are going to love it - especially if you want to go beyond a beginner practice.

Hot Yoga Chill - a low-key take on the classic Hot Yoga class simply accompanied by atmospheric music with minimal cueing. Since there is no instruction in this class it is recommended for those who are familiar with the Bikram Yoga method and yet still suitable for beginners.

For all our Hot Yoga classes we aim to provide the room at 105°F with 40% humidity.

Inferno Hot Pilates

Mission Yoga is the first studio to bring this body sculpting class to San Francisco. Inferno Hot Pilates is the perfect compliment to any yoga practice and it works especially well for Bikram Yogis.

Using Pilates prin­ci­ples and yoga postures, Inferno Hot Pilates is a chal­lenging, full body, low impact, high inten­sity work­out that strength­ens mus­cles and burns fat - all with­out the pound­ing of a high impact work­out.

Be prepared to party! Our teachers curate fun-filled playlists in a variety of musical styles gauranteed to keep you motivated throughout your workout. Plus, our room is equipped with black lights and disco lights to keep the room festive and fun.

The class is per­formed on a yoga mat in a room heated to 95 degrees and 40% humid­ity. . It is designed for all fit­ness levels.

Buti Yoga

Buti is an Indian Marathi word that means "a cure that has been hidden or kept secret." We believe EVERYONE has the power to transform and heal their body from within. Buti Yoga focuses on activating the Spiral Structure of the core to engage the deep abdominal muscles and stimulate the endocrine system.

Buti Yoga is a powerful blend of tribal dance and primal movements, plyometrics, and vinyasa-style yoga. It is not your guru's yoga. Buti is for the boss babes. Buti is for every woman and any man comfortable enough with his sexuality.

This unique style of yoga incorporates movements that our bodies crave, and that our body's systems flourish from. Our hormones are balanced, our chakras are aligned, and we nourish the health of our endocrine system. In short, Buti Yoga packs a BIG punch.

Buti unlocks your full potential; it activates the spark that dwells deep within you waiting to be let out. It celebrates your feminine energy. It celebrates everyone's feminine energy. Because you don't have to be female to have feminine energy. Everyone has shades of masculine and feminine, light and dark, yin and yang.

We practice in about 95 degree heat. Be prepared to sweat, have fun, work out, and feel amazing!

Float Therapy

Floating is a unique opportunity to completely relax your body and mind. Perfectly supported by a skin temperature solution of 800 lbs of Epsom salt and water, you'll lose track of where your body ends and the water begins. Basking in total weightlessness, you'll release all the tension stored in your muscles, allow your mind to rest like never before, and emerge with a euphoric afterglow that can last for days.

Benefits inlude:

Stress Relief
Pain Management
Creative Breakthroghs
Recovery from Injury and Workouts
Powerful Tool for Meditation
We welcome you to your new home for wellness
We love our community - find out why they love us.
Customer Reviews
4.99
star
star
star
star
star_half
based on 186 reviews
Good vibes from staff and attendees, calming music, and great yoga classes. ✌❤🙂

Great class energy and vibe. Clean towels and mats available there, classes are beginner and advance friendly, everyone welcomed

I''m currently in the Bootcamp cannot say enough positive things about this experience. The hot pilates sequence, music and teachers are SOOOO good! I''ve been around the yoga-block in SF and this studio is by far the most unique, interesting, fun and challenging in all the right ways….fellow Burners you will luhuhUV this vibe. Steve and Lisa, thank you for kicking my ass with love and inspiring me to get back into my body after the great journey of new motherhood…I'm deeply grateful and feeling the transformation every day! <3 Alita

Aura was good as well the vibes, all staff are amazingly great. There's no biased whatsoever towards anyone amd the sessions are fun, therapeutic, and overall a health benefit. I definitely recommend Mission yoga to any beginning/advanced Yogi

Great classes. A lot of work, but I have felt great afterwards. I plan to return.

Thank Melissa for a wonderful class. I haven't been in a Bikrams studio in awhile and you held a lovely balance of calm, depth and encouragement... You let the poses do the work. I'm looking forward to getting back into my body.

Great Hot Pilates Class! Go support Local long time SF businesses!
great staff, friendly patrons, tight studio, can't ask for more.

They have great teachers. It's a friendly place with a great vibe. I love Mission Yoga.

One of the best yoga classes I've been to!

Sweet owners. Great yoga classes

Great instructors run by a fabulous family!

All mindsets welcome here! Mission Yoga has a lovely vibe, giving me a vigorous workout and helped push me through the yoga session thoughtfully!

Great class with a great teacher

Just finished a great class 🙃
One of those special spots that characterize the mission! I've coming here for over 7 years... have tried other studios, but is something about place that i love!! Staff is amazing, love the idea of supporting a family business, and for me birkram is the best yoga practice!!!

Great teacher...great work out

Amazing Pilates class! You get Ana amazing workout and with the warmth of the room you can really activate your muscles

Great space and wonderful people. Hot Yoga is good for you!
Mel is the bomb! Love this studios style. Great workout.

Awesome, supportive group of folks, a true community establishment. Both the express yoga and the hot pilates are butt-kickers, in a great way.

Liza's Hot Pilates Classes are the BEST!!

Loved the staff and the vibes at Mission yoga. Did float and came out feeling so blissful and blessed.

I've been very satisfied with my 3 float sessions.

Wonderful atmosphere, Steve is so welcoming and warm. Fantastic first float experience :)

Best hot yoga in SF - coolest most authentic teachers (owner is love un-filtered) and the music gets you through and to an outstanding sweat!
This friendly and welcoming studio is and will always be my top favorite. I always feel an extra sense of dedication here, no matter who is teaching the class. There is also a wonderful variety of classes, which keeps me coming back! Having been a Bikram student for about 15 years, with a few breaks, I've visited all the studios in San Francisco. We are so fortunate to have several wonderful places to practice and so many excellent teachers. But the studio that I enjoy coming to the most is definitely Mission Yoga!

I loved this experience! Thank you so much

Great experience. Clean facilities. Friendly staff. Can't wait to comebac!

Great atmosphere and welcoming environment

Today was my first time in this place and I love it
The Float tank was amazing and Steve is a fountain of knowledge for the art of floating.

The float was amazing and Steve was a fountain of knowledge

Great service great class

Great place! Floating tank was awesome and I highly recommend!

Instructor was excellent especially for a newbie like myself. Looking for to my next visit.
Great support for a beginner

Good teachers. Nice and long-lasting studio!
Subscribe to receive more offers and news
Join thousands of awesome people, there is only one thing to do.
Come find out why we have been voted Best Yoga Studio by the SF Weekly, the SF Bay Guardian, and the SF Examiner. We are more than a Bikram Yoga studio - we offer a variety of hot yoga, hot pilates, buti yoga classes to fit your schedule plus we have added two float tanks. We have chosen the things we offer to provide the most positive impact on your health in the least amount of time so that you know you are always getting the most our of your time at our studio.
We are located in the Heart of the Mission since 2001, our studio is a marriage of the Latino culture that is our roots and the Indian culture from which we share the fruit of our knowledge of yoga and health. The atmosphere is down-home and vibrant, the vibe is festive and funky and everyone always welcome. Throughout our space you will enjoy murals and artwork from our students and teachers which are as vibrant and diverse as our yogis.
We look forward to welcoming you into our commnity!
Location
2390 Mission Street #200
San Francisco, CA, 94110
Everything you need to know from our blog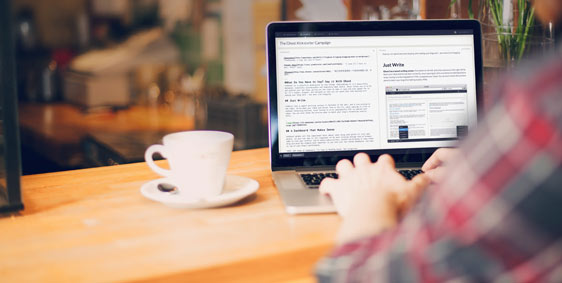 posted on 04/04/2018
by John T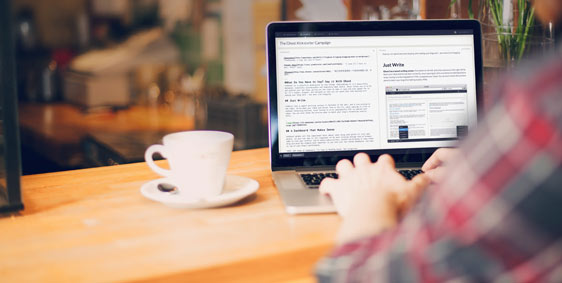 posted on 04/04/2018
by John T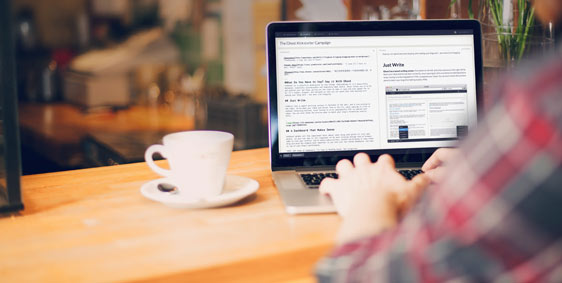 posted on 04/04/2018
by John T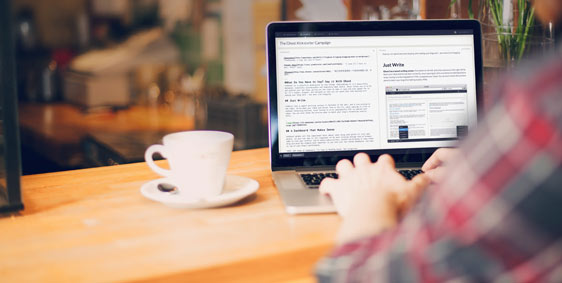 posted on 04/04/2018
by John T