Call / Text Us: local_phone
Email Us: email
The Nadi Tree offers a wide variety of classes. With over 30 classes/week there is something for everyone.
Align & Refine Yoga

Nadi HIIT Strength & Conditioning

Nadi HIIT Strength & Conditioning

Always options and modifications for beginners, everyone welcome! This class is a form of high-intensity interval training designed to get your heart rate up in that very hard anaerobic zone for short periods of time. This is an amazing way to increase your metabolic rate & melt fat away. Circuit style class designed to give the full body an efficient and effective workout. You'll leave this one feeling unstoppable- a perfect place for body transformation.

Tuesdays @ 5:00 pm

Fridays @ 9:15 am

https://clients.mindbodyonline.com/classic/ws?studioid=697679&stype=-7&sTG=22&sVT=10&sView=day&sLoc=0

Full Body Nadi

Nadi Stretch & Strength

Modify to meet your specific body type's needs and add more life to your years. Optimize your balance, strength, mobility, and range of motion in this fun, an educational hour of activity. This low impact, yet high output class is structured around the basics of functional fitness. This is the best place to start if new to physical activity or for those looking for a more gentle workout. Utilizing a range of motion exercises, resistant bands, weights, and stability balls. Enjoy grooving and dancing to classic tunes leaving you energized and smiling for the rest of the day.

Tues & Thurs 9:15am

https://clients.mindbodyonline.com/classic/ws?studioid=697679&stype=-7&sTG=22&sVT=10&sView=day&sLoc=0

Recharge & Restore Yoga

Recharge and Restore Yoga is a supported, conscious body/mind relaxation practice. When supported with props, the body relaxes and opens, releasing tension and stress. Restorative poses offer benefits to both the body and mind. Students will hold a small number of relaxing poses for extended periods of time to enjoy some deep meditative time and stress relief.

Mondays @ 7:00 pm

Tuesdays @10:30 am

Wednesdays @ 8:00 pm

https://clients.mindbodyonline.com/classic/ws?studioid=697679&stype=-7&sTG=22&sVT=14&sView=day&sLoc=0

Healing Sound Bowl Guided Meditation

Nadi Kids Yoga

Sign up for this unique, active and fun class designed for preschool kids! ages 2-5

In this 45 min class, your kids will explore movement, mindfulness, and meditation!

Pre-school yoga helps to cultivate a calm mind, increase strength and flexibility, develop gross and fine motor skills, improve concentration, and help them understand how to identify and manage their feelings.

Games, stories, and music will be incorporated into this fun-filled class. Each class ends with a period of relaxation.

Children should bring a yoga mat if possible, but not necessary.

6-week series

Monday, Oct 21- Nov 26th

10:30-11:15am

$40

https://clients.mindbodyonline.com/classic/ws?studioid=697679&stype=-8&sTG=25&sVT=18&sView=day&sLoc=0&date=10/21/19

BUTI Yoga

Buti Yoga workouts transform your BODY + SOUL with cardio-intensive bursts of tribal dance, primal movement + conditioning woven into a dynamic yoga practice.

Wednesdays @ 5:30 pm

Fridays @ 4:30 pm
Our 1300 ft2 studio has beautiful high ceilings, historic elements, and a warm welcoming vibe.
Customer Reviews
4.96
star
star
star
star
star_half
based on 54 reviews
My 1st experience with Nadi Tree and Bare and it was fun.

I really enjoyed the class, everything she said to us during the class really resonated with me and help me to overcome obstacles and to be at peace with whateve life throws my way

Wonderful yoga studio and instructors!

Great spin class. Instructions were clear, instructor enthusiastic and supportive. I got a great workout.

Wonderful experience! Great atmosphere, the tea was warm, loved the blankets!

Drea is an amazing coach!
All the classes are fabulous but I particularly enjoy Drea's HIIT class. She's fun, encouraging and focused on proper form while making me work way harder than I ever could on my own.

Great way to start my morning and kick off the week! Thanks Melissa

Love this class. Great way to start the morning and leave feeling refreshed and ready to take on the weekend!

Amazing, cozy and inviting space. Excellent instruction and super easy to get into a class. Was visiting from Out of town and wish I had the studio where I live.

Great vibes. Drea is lovely
I love Tuesday night HIIT

Excellent yoga, great teachers, highly recommended

I am loving the Tuesday night HIIT

Awesome spin class tonight!!!

Awesome energy, workout, clean space and equipment!

WOW awesome energetic instructor in a warm welcoming atmosphere

Super fun and effective workout, nice clean space,

Beautiful class and space!
Very good workout with Drea in the Strength and Stretch.

From the few classes I have been to, I'm absolutely blown away! All the instructors have amazing energy!

Amazing fitness classes at times that fit busy schedules!!

So excited Sandy is back! Another great spin class with her that was both challenging and fun!!

Incredible! Everyone is so friendly

Awesome spin class tonight!!

Love the Nadi Tree atmosphere and classes!
Always a great workout, and an welcoming environment

Great first class. Love that they are involved in the class!

nice cozy studio, felt right at home. Great guides:)
These yoga teachers at the Nadi tree are amazing!! Very knowledgeable Great class!!

Drea and the Nadi instructors are a welcoming, educated, cohesive team of incredible leaders. The Nadi Tree is good for my mind, body and soul as well as the ripple effect felt by those around me. Love this place and the people in its walls!

I always have a great experience going to the Nadi Tree. I love the instruction in a group setting. The instructors are always very attentive to you. Its a great environment with great people.

I love my time at the Nadi Tree and wish I could go more ❤️

Beautiful,open, and warm studio!

Everyone at the Nadi Tree is so warm and welcoming! There are so many classes available, no matter what your fitness level. The energy is so great, it has become one of my favourite places to hang out!

I have to say that more guys should come down and try out the different classes on offer at the Nadi Tree. There are lots of different options for all abilities.

Andrea is an exceptional yoga instructor. If you haven't done yoga with andrea, you haven't done yoga
I'm here visiting friends and we came to a Hatha Yoga class and I loved it. Great way to start the day!! Thank you!!

My home always from Home! I have nothing but good things to say about this place!! Love you Drea.
Earn "1 Month for FREE" with our Loyalty program
Earn points when you complete activites
Every time you Check-In

1 point

Share on Social Media

4 points

Post a review

5 points


Redeem Points for rewards
Bring a friend in for FREE

11 points

1 FREE Art Print by Natasha Louise Painting

111 points

25% OFF Any Half Moon Products

111 points

$5 OFF Any Magikal Mountains Jewelry Item

222 points

50% OFF a Yoga Mat

555 points

1 Month for FREE

1111 points
Enter your Name and Mobile number to join the program or check your rewards.
By registering for this program, you agree to receive automated text messages from "The Nadi Tree".
Opt-in not required for purchase. Standard data rates apply.
Subscribe to receive more offers and news
Join thousands of awesome people, there is only one thing to do.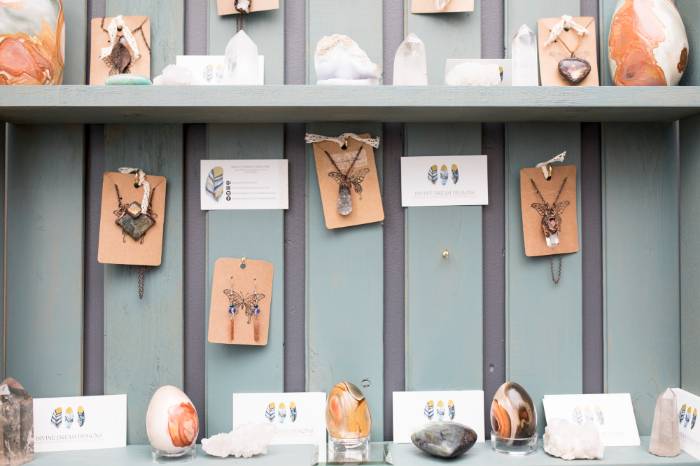 More than just a Yoga studio, The Nadi Tree offers group classes such as: HIIT, Senior Stretch & Strength, Hatha Yoga, Power Yoga, Buti Yoga Kids Yoga, Beginners Classes, Intermediate, Advanced and Meditation!
Location
419 Rossland Ave
Trail, BC, V1R3N1