Call / Text Us: local_phone
Email Us: email
We have these special offers ready for you
FREE WEEK Pass and a FREE Intro Session

Expires in 24 months

Available: 2
Why our customers say we are the best
Customer Reviews
4.99
star
star
star
star
star_half
based on 296 reviews
Most caring friendly fun intense work out 💪🏼 on south shore

BeachFIT is where you should be. Top Notch program. Coaches are fun, friendly but most of all Motivational. Best TRX Experience! Classes for all levels. I'm hooked!

Great workout with enthusiastic trainer

Great workouts and excellent coaches! Def recommend you try out Beachfit's beautiful new studio!

BeachFIT el mejor gimnasio de Long Island . Resultados inmediatos , los mejores entrenadores, motivadores . Que esperas inscríbete ya . Haz algo por tu vida .

Great workout, great place: clean, motivating and tough!
Awesome place and a great work out.

TRX strong. Tough class but glad I pushed through.

Doing something for me and it feels great!

Great Staff! Always a phenomenal workout with Beachfit!!

I love BeachFIT! The classes are challenging and fun, and there's lots of individualized attention. I'm pregnant, and find the coaches are always helpful in offering modifications that are safe for me, but still challenging. Can't recommend enough!

Awesome gym. Really love it.

Great workouts! Gorgeous new studio!!!
The new location is amazing!!!!!! I'm so happy that I made the decision to join Beach Fit is the best gym!!!!!

Best work out in Long Island! In studio and on the beach!

Regardless of fitness level, the workouts fit everyone! Loving TRX and the great staff @ BeachFIT!

I have been with Mike and Christina for 5 years. They are two of the most pleasant friendly caring individuals. They not only encourage you and cheer for you...they actually care about you. They are very knowledgeable and experienced in their fitness fields. They are constantly changing things up and adding to their programs, routines and equipment. They actually make working out and exercise FUN!!!!

Amazing workouts! Great coaches!

The workouts go fast and are challenging but fun !

BeachFit is unlike any other gym I've been a member of. The staff is always supportive and full of motivation. The other members are awesome!
The best training g place in Oceanside Long island highly recommended: best and motivated coaches,

Great gym!!!! Can't wait for the new location

Such a good workout! Makes you challenge yourself in all the best ways possible! Amazing staff as well. Love coming here!

Great classes and wonderful coaches!

Great workout every time!

Great workout every class. Challenges to help keep you motivated outside of class and keep you accountable.

Can't get enough of BeachFit!

Karielle is amazing! She is motivating and knows how to work people out for their specific needs. She is very enjoyable to work with!!
Small size classes with focus on individuals needs and form. Love the workout and trainers!!!

Best gym In town!!!! Can't wait for their new location

BeachFit is amazing!!!! They have an amazing staff and the workouts are great for ANY fitness level!!!❤️❤️❤️

Best place!!!!! Can't wait for their new location! It's going to be amazing!!!!

Greatest exercise establishment around! Always a chalenge and ALWAYS encouraged to be your best inside and outside of class. They make everyone feel like family👍

Come join beach fit great people great workout
Best gym with the best coaches!!!!

Love BeachFIT!!! If you are looking for a supportive community to help you on you health/fitness journey, BeachFIT is the place for you!!!!

AMAZING place to achieve what you might have thought was impossible. Mike and Christina will take you by the hand and show you the way to make it happen 💜

Great gym!!!!!! All the coaches are wonderful!!!! I highly recommend Beach Fit!!

A huge variety of classes for all fitness levels! I love the options!

Excelente el gym , vemos resultados atamente recomendado.

Wonderful gym!!!!! Can't wait to see their new place!!! 💪🏻

The best place in oceanside higly recomended you can lost weigth easyand healthy what are yu waiting for?
Another great class. Never a dull moment. I love these classes!

Great work out today!!! You will love this gym that even on Memorial Day you want to go💪🏻💪🏻

If you want to get fit go to BeachFIT!

Very personal gym!!!! Great personality from the moment you walk in from the moment you walk out!!!!!! I'd give a million stars!!! 💪🏻💪🏻💪🏻

Great classes. Every class is different and that's what I truly enjoy. Most places have robotic class types and get boring after time but at BeachFIT each class is different and beneficial in its own way. Highly recommend.

Turning it up at BeachFit fit classes!
BeachFit, a studio "gem" in Oceanside, specializing in small group boot camp like classes using TRX suspension resistance training. I have been taking classes since last fall and have seen great results. Recently, I've been doing personal training with Mike....❤️ Kettlebells! Fun, energized, motivating coaches: coach Mike, Coach Christina, Coach Karielle, Coach Louise, Coach Liz. Come and check it out, especially when the NEW studio opens mid summer!

Obsessed with Beach Fit!!!! 💪🏻

Fabulous workouts every time!

Highly recommended, the best gym, and top trainers. 💪🏃🏻‍♀️🏃🏻‍♀️

Great classes and instructors! Definitely recommend!

I love my beachfit workouts!!

Great gym, great staff!!!!!!
I cannot get enough BeachFIT! I have been coming now for over a year and have seen amazing Ganges in my body and attitude about working out! The coaches are knowledgeable and motivating to get you involved and keep you moving during a workout!

I can't get enough of BeachFIT!

BeachFIT brings it every time

I had the best work out today!!!
I can't get enough of BeachFit 🙌🏻

Love Beach Fit!!!! Great coaches!!!

Great trainers in a supportive environment. Have been coming here for almost a year now and Mike, Christina and all the trainers really helped to push me to a new level.

I went to BeacFit for the first time today and had an amazing experience!!!! My trainer, Karielle was awesome, she really understood my special circumstances and I felt very confident in her ability. I did not feel intimidated at all-so if you haven't been to the gym in a long time (or ever) checkmout BeachFit, you will leave there feeling great about you experience I'm sure!!!!

Great workout! Great trainers!

If you haven't taken a class with Karielle you must! She is super motivational. Just when you think you can't do anymore she reassured you, you can!
Best team of trainers out there! They're extremely knowledgeable and care about the members. Always keep me motivated to keep going!

Love the small group instruction. After 3 months my body was more toned and all the clothes that didn't fit now fit. Easily can adjust workouts if injured. Great energy at the studio! Lots of class times!!

Great workouts, excellent instructors and great vibes!

Great class with Christina! 😍💪

Amazing workouts! Fabulous coaches!

As usual great class at BeachFIT!
BeachFit is a studio specializing in small group fitness. Awesome owners, very friendly staffand great place to do TRX workouts.

Great snowy afternoon workout!! So needed my trx fit!

Great workouts and instructors!!

New to this gym and loving it. Amazing workouts every time!
Great classbti keep warm! TRX FIT!

My results are incredible!

I've been working out at beachfit training in Oceanside since June and can not believe the change in my physical and mental strength. They have taken me from a ailing and complaining about every joint in my body to having more energy and power then I have ever had in my WHOLE life. Thank you

Love the new Sweat Sesh class 🙌🏻

Had a lot of fun and learned a lot.

Awesome Small group training! Challenging & effective! Great way to start the day!
Wonderful gym, great workouts and awesome instructors!

BeachFIT Sweat met my cardio expectations and needs!! Excellent class with Mike! Looking forward to a year full of new fitness challenges and changes! Thanks for starting 2019 on the right foot (so to speak)

Must try their new "Sweat" class! Amazing v

Great classes, great instructors and great vibes all around

Excellent BF lean class! Well needed after the last few days of not such good eating. Ok pretty bad eating lol happy holidays!

Amazing experience. I'm really looking forward to trying a new routine.
Great intro! Can't wait to try a class

Great Gm with great staff and great results

I'm so happy to be apart of the BeachFit family. Once I started to see results, I was addicted.

Awesome place to workout!!!! If you want to feel motivated and get healthier, look no more. Give BeachFit a try.

Great classes and awesome instructors! So many classes and class times available.

It's really great to work with Mike thanks!

Great workouts with great coaches and great results. The workouts are always different everyday which keeps it new and fun. Highly recommend!

The staff is super friendly and helpful.
Amazing class ...I feel with each week I'm getting stronger and more energetic

BeachFIT has a way to keep you motivated!

I'm so glad I found BeachFit! The trainers here are awesome. It's a fun workout with incredible results.

Great total body class with mike today! Needed this strength class!
A variety of classes, great coaches, highly recommend!

Always a great workout! Amazing coaches constantly correcting your form and always mixing it up. I now look forward to working out!

This studio has a wide range of classes at all times of the day! The coaches are all amazing and are always making sure you are doing the exercises right to avoid injury. Staff and coaches are always very friendly and welcoming!

I'm loving these workout classes! I'm really excited to get in shape!

amazing gym with emphasis On small group classes, awesome coaches and over 10 different classes to choose from. You can never get bored at beachfit!

Amaizing work out everyday. Favorite coaches beach fit the best place . Are you beach fit? What are you waiting for.

Love the Beachfit workouts and instructors at the Oceanside location. Always come out feeling stronger!
If you're looking for a place where you can totally go at your own pace, feel comfortable whilst getting lots of support by the instructors, this is the place to go! I love it!

I love Beachfit. It is the best workout that I've ever had and the trainers are so knowledgeable and helpful. It's clean, organized and you SWEAT!! I would highly recommend giving them a try.

Great teachers great classes

The functional training class is great. The staff is so nice.

Better and better every day highly recommend beach fit. What are you waiting for. Do it

Thanks Christina for a great class!
Beachfit helps you reach your fitness goals!

Beachfit helps you reach your fitness goals!

Great classes with great teachers!

BeachFIT workouts are transforming my body! I couldn't be happier! Highly recommend!
Awesome workout! Great instructors!

I love it! Very fun and such a great experience. I love that you have guidance for your own movements at all times.

Been coming here for about 3 months. It has really changes my fitness level and flexibility. Great team of Trainers.

LOVE THIS PLACE!! I FEEL MUSCLES I FORGOT I HAVE😄
Have been going for 6 weeks and can't believe how strong I've become

One of my favorite places to workout! The coaches are super motivating and help you achieve your health and fitness goals!

Loved total body class with Liz today!! Great sequence of moves to hit every body part! Thanks Liz

Loves total body today with Liz!! Great sequence of moves!

THE best workout around! Friendly trainers who push you to your max. The beach workouts in the summer are killer but leave you feeling so glad you came!

Fun environment and a great workout

Great introductory experience
Great place for great results! Beachfit in Oceanside is a gym where you can achieve your goals! Semi personalized group sessions keep me coming back for more!

Great experience can't wait to start

The workouts are great. The instructors are amazing and very helpful. I would definitely recommend everyone to try them out.

Best work out on the south shore

Such a dedicated and inspiring staff

The best! Awesome workout. Personal classes. Friendly instructors and members. The beach workouts are killer but so much fun!

A little late but thanks for a great FIT class on Thursday Diana!!
Best workout! Highly recommend!

Amazing instructors, fun yet challenging class. Awesome place

Highly recommend! Best workouts!

Beach Fit is great. I get a great workout in each class. I love how the trainers walk around during class and make sure your body is in the right position so that you don't get any injuries. Definitely recommended to anyone that wants to see results.

I love BeachFIT. I always get a great workout. All the trainers are excellent. They walk around during ur class and make sure your body is always in the right position

Love my Beachfit workouts! Not only do they keep me motivated but push me to find my better in each class. I love how there are a variety of classes to choose from and classes are never the same. I'm genuinely upset when I can't make it to my classes

Best workout and coaches!!

Beachfit is the best workout you can get. Great trainers!
Couple more weeks until Beach 🏖 boot camp!!!!

Great Functional Training class with Mike today! Always attentive to my individual needs!

BeachFIT not only has the best trainers but an awesome group of fellow clients. We have become s tight knit "family"

Great workout! The instructors are helpful and motivating!

Awesome workout. I have been lifting and working out for years and this workout is one of the best!

I went for my intro session, and was really happy with my experience. Mike really worked with me and made me want to come back for more sessions.

Another great class with Mike!

Mike killed it today! Thanks for another great class!
Fist time trying TRX and I have to say- I love It! Mike showed me the ropes and made It fun and easy to grasp! Definitely recommend!!!

Nice place, great workout

Nice place, great workout!

Love this place! The coaches are knowledgeable and attentive to correcting your form. Variety of exercise classes. Best workouts. Highly recommend!

Great workouts with excellent and knowledgeable instructors! I highly recommend BeachFIT of oceanside!

I'm loving BeachFIT! All of the classes that I have taken are very challenging but still fun. The Instructors are welcoming a knowledgeable. If you want a great workout BeachFIT it the place to be.

I'm loving BeachFIT!! All of the classes that I have taken are very challenging but still fun
TRX is an awesome way to strengthen and tone. Mike and Christina are very caring motivating inspiring coaches/trainers. Their staff trainers Liz and Diana are just as amazing. Trust me you will not be disappointed. In fact you will become addicted just like the rest of us. Also it's not a typical work out or gym. We have become a unique BeachFIT family.

Love this cozy gym in Oceanside! The instructors are really helpful and friendly, and classes are flexible. Enjoyed the 2 week intro and signed onto a family pass!

Great TRX gym, instructors and flexible classes in Oceanside!

I just joined the 6-week challenge. I cannot wait to begin, the energy is contagious!!

If your serious about getting in shape you have to try Beach Fit, Mike is the bestest trainer, he's very attentive and extremely knowledgeable, he understands my limitations due to spine and neck issues and I always leave feeling better. Wouldn't train with anyone else:)
Beachfit is the best training around!

Consistently challenged every day for three years!

Great workout! Friendly staff.

I have been working out my entire life. (55+ years)... This is by far the best most effective workork I have ever experienced.

Great place clean, knowledgeable and fun.

Mike and his team are AWESOME! Every time I come to the studio, I know win in for a killer full body workout! The instructors are friendly, knowledgeable and keep their eye on your form throughout the class! If you are looking for real results with an awesome fitfam, check out BeachFIT!!!

All the coaches are amazing. They constantly correct form and encourage you not to give up. It's been about 2 months and I'm definitely addicted. Love this place. Highly recommend!
The best trainers around. They literally care about you. They are the nicest people you will ever meet. They focus on form and overall health rather than lose weight quick. They encourage you to make healthy life choices. Trust me you will not be disappointed.

TRX is an awesome workout! The staff is motivating & keeps me coming back for more!

Ive been coming to beachfit for almosf a year now and I cant imagine working out any other place! The classes are amazing and the coaches are excellent!

Great friendly atmosphere.

BFLean is a challenging but great class! Seeing a difference after a few weeks!

Beach fit is the way to train!!!

had my session with Mike today loved the space, he is supportive with what my goals, honest with whethrr or not thry are realistic. love the fact that it is a small class brcause big gyms intimidate me. love love love BEACH FIT!!!!
Always an amazing workout!

Took total body today and had a great workout! Love all beachfit classes

Had an intro session of Core training with Mike, and it was awesome! I recommend Beachfit, to everyone!

Fun, challenging and instructor is very attentive!

Love this place! Nicest people and always a hard but fun workout

Come get an awesome work out with some amazing trainers and loving caring fellow BeachFITters!!!
Great workout sessions for every level of tolerance. The instructors are always helping to improve and reach the desired body goal.

Excellent, knowledgeable instructors and the classes are great.

Definitely a great place to workout.

Went to intro session & can't wait to try it out!

Awesome place. Great trainers. Love it here

Tons of classes, excellent instructors, wide variety of classes! My favorite place to workout!
I'm a runner and this class has been crucial to building my strength. I find it helps me with all the other sports I enjoy. Mike is the best!

Mike is a great trainer. The gym looks very clean and the equipment is very clean and in great shape. This was an intro class but I will be back.

Best TRX workout/boot camp by far

Great place to get your sweat on!

I have been doing BeachFIT for a year now and am in the best shape of my life. The classes are fun and go by so quick. The trainers are great and keep you motivated. I highly recommend giving BeachFIT Long Island a try. You will not regret it!

Incredible workouts and awesome staff!

Awesome workout! Love this place.
This is my favorite place to workout! All the instructors are amazing!

Love this place. Great instructors who really try to make the classes fun for everyone

Love my workouts!! Finally found classes that make a difference in changing my body. They always change it up, Never boring!!!

Always an amazing workout and great way to start the day!

Mike and Christina are very dedicated to their clients. They actually CARE about each and every single one of us. They are dedicated helpful thoughtful encouraging and motivating. Come get your mind and body in the best shape EVER.

Great classes, always motivating instructors. Couldn't ask for a better gym

Love this workout! It's challenging it's safe and it works! Love beach fit-def check it out!

This place is great!! My favorite place to workout!
Started classes a little over two weeks ago and I'm totally hooked! Excited to keep challenging myself and get stronger in the process!

Love this workout! In just 3 weeks of training I feel my body getting stronger. Mike is the best trainer ever!

Love going to beachfit! Excellent workouts, high energy and awesome coaches!

I have been to many different gyms. Beachfit LI Is wonderful for many different reasons. First, the classes are very challenging. There are up to 8 people per class so you get individualized attention from the instructor (very different from a group fitness class of 30). Every workout is different and exciting. Great music! Staff is awesome and very accommodating and they foster a real sense of community - especiallhe challenges that Christina coaches.

Small classes that makes you work hard and do it right; great instructors

The best fitness studios around!

Today was my first class and the instructor Mike was great! He was very patient with me and and explained everything we needed to do. Loved my first experience.

Had a great intro session today with Mike. I had his full attention and he heard and understood the issues I have with my back. He gave me a great workout explaining everything and I feel amazing. This is an amazing workout for people who had or have back problems such as mine (several herniations) and for people with no issues. Super excited for my next session.
I am new to TRX but I am starting to love it at Beachfit in Oceanside. Mike, Liz and Christine are great. They encourage you and help to keep your motivation level high. You are made to feel like you always want to do your best. What I appreciate the most however is their attention to your form during your workout. The small class size make it easy for them help ensure everyone is doing the movements movements correctly.

At 45 years old I am now in the best shape of my life! Thanks to Mike and the beachfit team!

Great classes, awesome instructors!

Tough workout, but you feel amazing after!!! Thanks Michael for pushing me!

Loving the classes!! Finally losing inches, my jeans are loose,yeah!!

BeachFIT is where it's at to get full body results. They have TRX black rank trainers. Mike and Christina push you to get your better. They care about their clients. There is always something new whether it be taking it out side, motivational challenged or healthy eating challenge. They are there for you when you need them

The 6am Beachfit workout today was awesome! The instructors are always awesome and love how they are so attentive and involved with the class.

Been at BeachFit for two years now. Mike and Christina are so motivating and supportive in every workout. I've experienced such positive results physically and feel so strong and healthy. It's a tough workout each time which keeps me challenged.
Thank you mike and Christina for keeping me in shape throughout this pregnancy! 30 weeks pregnant and still training with them :)

Great place. Mike gives individual attention. The small class is like working with a personal trainer.

Love the TRX classes!The best on Long Island!!! Full Body and Cardio.Mike and his Beachfit team are highly certified. It's challenging and fun!

Great workout !! Christina and Mike keep you motivated

Always a great sweat! Awesome coaches who motivate you to push harder each time!

Beachfit is awesome. It's no nonsense. You will see and feel the results!

Great classes, motivating and helpful instructors..couldn't of picked a better place to train!!!

BeachFIT is where it's at. A great work out by caring passionate professional trainers. You become addicted have fun and feel like family. I've been with Mike and Christina since 2015 and couldn't be happier healthier stronger and fitter
Go see Mike, trainer at BeachFIT! Best workout

Hands down best place to work out!! Trainers are top notch

Mike and Christina truly care. Their passion for fitness and healthy nutrition is on point. They know how to push you to get your best out of each workout. Come fall in love get hooked and join the BeachFIT family

Have been taking classes for a few weeks and they are always changing them up. Always challenging and fun. I feel I'll finally start to drop some weight.

BeachFit Long Island is a definite win. Mike and Christina are very knowledgeable and the classes give you a great workout. 😍

Beach Fit is definitely worth checking out! TRX, bootcamp and training in a small group is the best way to get results! The members are friendly and kind and the trainers are motivating and supportive! Don't hesitate!

Absolutely loved be Beachfit! Really small class size allows for a lot of personal instruction. The workouts are great! Highly recommended!!

Beach Fit is what I needed to get my heart rate at target. Really enjoying classes, never the same excercises, always motivated
One of my favorite classes is BF Lean with Christina! I get such a great workout and she is so motivating and pushes you to go a little more everytime! Love it!

This has been one of the best workouts that I have ever done! All of the trainers are excellent and highly qualified. Highly recommend.

If you want to see results, this is where you want to go. The trainers make sure your form is perfect and they push you to work harder. They truly care about their customers and are extremely personable. I will continue going and will definitely refer my friends to join! Totally worth the price! Love Beach Fit!!

Small sized classes that feels like personal training. All the trainers are amazing, they care about your personal fitness goals and will motivate you to get there. Not to mention it's super clean and they usually have great music. It's been the best gym I could find, proving to be even better than any out-home apps because they make sure you're doing it all right.

Great place! The trainers there give amazing workouts. I really feel the burn when I leave, thanks to the great trainers:)

I am so happy I teamed up with BeachFIT almost 3 years ago. Best decision of my life. All the trainers are experienced, dedicated and professional. They are some of the nicest people you will ever meet. They really CARE about their clients. I LOVE BeachFIT and have come a long way in my health and fitness goals. I just keep getting better healthier and thinner everyday
Subscribe to receive more offers and news
Join thousands of awesome people, there is only one thing to do.
At BeachFIT, we are committed to improving the health and well being of our members, community, and employees through safe form-focused training. Somewhere fitness lost it's way with gimmicks and crazy workouts that lead to more inuries and little benefit. We want to get our clients back on track with moving better, feeling better, and getting more RESULTS!
Providing the HIGHEST LEVEL of TRX and Functional training coaches, our mission is to get you into the best shape of your life with a personal form-focused workout program. You are not only a client, but a part of BeachFIT's family. Forget the gym and boring machines, we provide an intimate small group setting which will keep you motivated and inspired without getting lost in the crowd.
Join us at BeachFIT Long Island's indoor and outdoor locations to get you the results you deserve! Our classes are for ALL fitness levels from beginners to athletes. From high intensity classes to low impact and mobility classes, we have a class and program that will work for you. We will coach, motivate, and help you discover your better self regardless of your goals, and have you moving, feeling and looking better!
Location
2888 Long Beach Rd
Oceanside, NY, 11572
Everything you need to know from our blog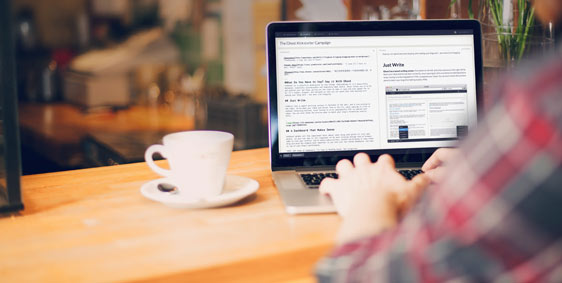 posted on 04/04/2018
by John T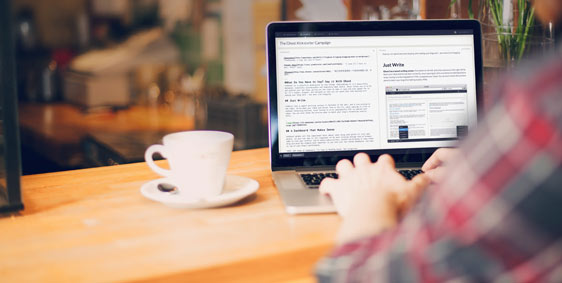 posted on 04/04/2018
by John T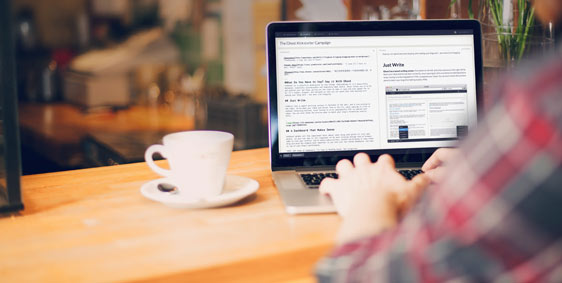 posted on 04/04/2018
by John T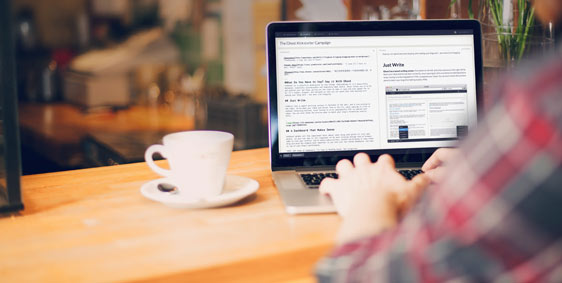 posted on 04/04/2018
by John T