Call / Text Us: local_phone
Email Us: email
Best Personalized Fitness Program In Walpole
Contact Us send
Open now
Today: 05:00 AM - 08:00 PM
We have a special offer ready for you
FREE WORKOUT at Orangetheory Fitness

Expires in 11 months

Available: 1
Why our customers say we are the best
Customer Reviews
4.99
star
star
star
star
star_half
based on 312 reviews
Orangetheory is the greatest workout I've ever done! Not only is it physically challenging, but it's so much fun! The coaches in Walpole bring positive energy and excitement to every class. It's the best hour of my day!

Thank you @otf_walpole for helping me reach my goals !

Fantastic way to start my day!

Orange Theory Walpole is an amazing workout with awesome coaches!

I love this studio and this workout! The staff and coaches are beyond incredible!
Awesome workout today with Lisa

Addicted to OTF!!!! The workouts are always great and never boring!!! The staff are always nice and welcoming and every coach is awesome!!!

Great workout. Coaches are very knowledgeable. New facility.

Endurance day workout with Cheryl was intense
I will write more on the google page

I always have a fun and challenging workout at OTF. The facility is impeccably clean and the staff friendly to top it off!

OTF is awesome! Definitely recommend

I haven't worked out in years and I was nervous about my first class. Erin was amazing and supportive and had an option for me to modify the workouts for my level. I'm excited to go back
Love all the coaches! Everyone is so motivating

I love that OTF feels like a family. There's never a shortage of motivation either. If you want to crush goals, this is the place to be 💪🏻🧡

Awesome class loved the work out can't wait till next one

Best part of my day. Sasha's laugh is adorable!

Loved my first time at OTF Walpole, can't wait to come back!! Everyone is so friendly and up beat!

Awesome strength workout today!!
Challenging workout that varies every class. Instructors are great!

Just started orange theory and I absolutely love it! It's a great way to switch up your workout week to week and incorporate something new or go and learn some new moves!

Orange Theory is a great work out!

Amazing class and coaches! I truly feel like every class and workout truly gets the job done and I have a great workout! I have tried everything and nothing has really clicked before this. I am orange theory addicted! Can't wait for the next class!

Love the workouts and the employees and teachers are great!

Today's session with Cheryl focused on ESP (Endurance, Strength, & Power) and it was a solid workout. Thanks Cheryl!!
We are consistently challenged and always encouraged to do our very best.

The workout is amazing! The OTF walpole staff are super friendly and the coaches are awesome!!!

Goes by quick! Burns tons of calories and really fun!

Great place to work out with great staff members.

Love the workouts- they push me to work hard and hold me accountable!

All of the coaches are so helpful and it truly is an amazing workout. So glad I joined!
Awesome workout and the coaches and staff are all wonderful.

Orange Theory keeps me coming back!

Thanks for a great class this morning Cheryl!

Orangetheory is the most complete workout I have ever experienced!

Thanks to Cheryl for a challenging workout
An total workout with great coaches!

Great coaches and feel great after the workout

Awesome place to work out! Clean showers and beat staff!

This is the best gym I've ever belonged to and I've been to many. The Walpole club is especially kind and friendly since Day 1. They truly care about you and it's evident how that has contributed to their massive success. It is beyond worth it to join this studio!

Love this studio. Great atmosphere. Very welcoming!

Tremendous workout. Great coaches and great atmosphere
Great workouts fantastic coaches always leave feeling energized!

First time at walpole, and I was impressed how clean the studio was! Very professional and helpful staff.

Orange Theory is the most challenging workout !

Orangetheory keeps it in interesting! Never the same class twice. Keeps you motivated, keeps you moving!
Love the coaches and the staff at OTF Walpole!

Orange Theory classes are a great workout and are also a lot of fun!

Orangetheory keeps it interesting! Workouts don't become routine, and it keeps you motivated!

I cannot believe how great my Orange Theory workouts are. This has given me more energy than I have had in years. And the endurance and strength that has developed in just a month is Amazing.

Today it was my first class I couldn't be more pleased with everything . Staff was very friendly the coach very patient with me . Just can't wait to my next class .

First class today. Great workout with Erin!! She rocks

Great studio! Owner and SAs are super friendly and helpful! Always clean. Coaches are professional and help with form as well as motivation. So glad I joined this location!
Orangetheory Walpole is great. The classes and coaches are amazing, and the front desk staff is super friendly and helpful. In my opinion, the best workout you can get!

OrangeTheory - addicted to their workout
Great work out! Awesome coaches and staff.

Gym Keeps me motivated classes are always different

For a year, I've been searching for a workout that I wouldn't get bored with, and would stay motivated. OTF in Walpole had done just that. I'm in my third month and still excited to go each class. I've been in class with 5 different instructors and have loved them all!

Pre-game at Orange Theory check!!

Great workout that works your entire body. Never get bored with many different workouts
I love being at Orange Theory

Awesome classes as always.. high energy in the room makes you get the best workout possible for yourself.

Orange Theory is a great work out!

Such a great work out at Orange Theory today!

Great workout. I love that there's someone to tell me what to do for my workout. Makes it less daunting to show up and work out!
Ton of fun and a great workout

Orange Theory Walpole has awesome coaches who always play motivating music to get you through each workout!
Coach Erin really helps encourage us through the long endurancy blocks.

This visitor from Oregon had a great class at Walpole OTF. Thank you!

Coal and Presents workout for Christmas Eve. Awesome workout, luckily I got more presents than coal!

Fun day today trying to avoid getting coal in my stocking.

Awesome community and workouts!!
Different workout every time you go. Signing up before hand is great for those of us who need a push.

Visited Walpole today and coach Erin treated me like family. She was motivating and took time to brainstorm some alternate exercises due to recent surgery I had recently. She and the staff were amazing!

Orange Theory is a great work out!

Awesome, efficient workout. Highly recommend. The Walpole team is great.

Love OTF! Hate working out but totally motivated once I walk in. Coaches are great and I always leave feeling good!

Another great OTF workout! Coach Cheryl really kept things moving! Great partner workout!
Orange Theory is the most effective work out I have ever done!!

Love spending the 12 Days of Christmas at Orangetheory Walpole!! The 9th Day was the BEST!! 🍊

Love the workout, love the coaches, and love how much faster and stronger I'm becoming!

One of the hardest workouts yet... but Coach Erin saw to it that my form was correct so that I could get the most of my workout. She has eyes on everyone and she is simply amazing!

I had an amazing experience this morning. Erin is a great coach and Mark was very helpful in explaining how the program is intended to work!

Great 3G class today! Thank you OTF walpole
Some days you just need to climb ... just a couple of trail runs😱 #orangetheorywalpole

Great 3G class today with Sasha

Cheryl always make Monday mornings worth it!!!

My boyfriend and I have tried many gyms together! But this by far gets us both motivated and excited to go. The best work out we have done together so far

Love the classes and love the coaches! Great way to shake up your fitness routine!

I use orange theory as a supplement to my normal exercise routine and I love the variety the workouts bring.
Don't think. Just do it. Your body will thank you.

Great workout. Everyone in the studio was professional, helpful, and energetic.

Probably the BEST workout ever! Tons of rowing today but the changes made the class fly by! In bed by 8 pm. Zzzzzzzzz

Orange theory fitness is the best! Such a great, structured workout I always leave feeling great!

Orange Theory is my most effective work out!
I love OTF. Staff are friendly, helpful and encourage me to get my best workout.

Orange theory Walpole has the greatest coaches and staff. Their workouts and music are also amazing.

Survived Hell Week 2018! Love the excitement at that 5am class. Coaches are so energetic and positive in the early morning!

Awesome 3G Hell week workout with Anna!

I love this workout !! Everyday is different and I never get bored. The coaches are awesome. I wiudl recommend this place to everyone !

I enjoy the combination of interval cardio and strength training. My only critique is that the stretching is very minimal.
Loved today's workout. Lisa is a great coach! Love OTF Walpole.

Orangetheory Walpole has the most supportive coaches and friendliest staff. I love going there and highly recommend it.

Best 60 min workout! The thinking is done for you!

Love this gym! Awesome coaches and motivating workouts!

Today's workout was tough but was over before I knew it! Thanks Coach Cheryl for always knowing how hard to push us.

Took my first class today! Coach Sasha was so helpful and informative! And I burned more than 500 calories ! Will definitely be back!
Love it! Highly recommended

Excellent place , one of the easiest location on I-95/Route-1 with stupendous staff and coaches. I started couple of months back and now I am a regular, all the coaches do a tremendous job and the owner Mark with his team are doing great as well.

OTF Walpole is great. The coaches and workouts are great. It is the only thing I have found that keeps me accountable. Compared to the Dedham studio, it is much bigger and the music sounds better.

Best workout I have ever done!

Great class this AM and a very welcoming front desk team!! Thank you!
I just started at the Walpole facility and love it. The classes are challenging and what I like most it is a different routine every time you go.

Awesome workout. Great trainers.

What a great HIIT work out I'm a believer . As a middle age mama I neeeded something to challenge me with a wide variety of options . This class has pushed me and helped me feel the burn 🔥🔥
Another great workout! I'm loving this place thanks Lisa

Great class by Coach Lisa!

Enjoyed my first workout with Cheryl today. It's exactky what I needed.

The treadmill workout was good but I wasn't ready for the floor work. And the music is very loud. I had an injury before I went in and I think I will have to wait until I'm fully healed before coming back.

I have been to two orange theory classes and so far have been very satisfied. I do not typically enjoy working out but the coaches have pushed me. I can't wait to start seeing results!

Cheryl was great! This was my first time at OTF Walpole and I will definitely be back! Thanks!
I love the classes at OTF.

The class was great! Very challenging and motivating but you were also able to go at your own pace. Seeing the splat points you earn and always knowing you heart rates really keeps you going through the hour. Would highly recommend!

Been going for about 2 weeks now. The workout is challenging and totally pushes me . The split of the cardio and strength training are the best part. I'm glad I joined I find that this is the most committed I've been in awhile to getting fit.

Great first workout. Anna was great at explaining everything and making me feel welcome.

Dynamic and effect. Great customer service for new members.

OTF has reinvigorated my passion for fitness. It's fast, fun and great results!

The best decision of my life!

Great class today at OTF! Place rocks!
I LOVE Orange Theory! The staff is amazing and make working out so fun!

Tornado Monday! Amazing work out today! Love OTF!

Great Workout for any fitness level. Build yourself back to where you want to be

OTF is terrific. In one hour you get your cardio and weight training for the day. It's always changing so workouts don't get stale. And the coaches are great. The Walpole staff and coaches are especially awesome and always so helpful.

Orange Theory is a great workout! It challenges me and i continue to get more fit as time goes on. I'm becoming a string runner!!

Great workout, love how they help you reach your fitness goals in a team environment, but at your own pace.

Amazing work out at otf this morning! Cheryl is the best. I love combination of cardio and weight room excoriates
It was great working out in a group but still working at your own pace, monitoring heartrate and earning splat points. Coach Lisa was really awesome , she taught me how to correctly do certain workouts. It is a group workout but its also like having your a personal trainer with you.

Walpole OTF was awesome, Great coach Lisa who is amaizing she know how to push you to di your best. staff was very friendly. I am beyond happy with my first visit there. I will be back

The staff is committed to helping you reach your goals. The facility is top notch and provides plenty of room for individuals to transition between the various blocks and have personal space to complete the workouts. The classes have a wide range of time availabilities! Highly recommend Walpole OTH!

This staff is committed to you accomplishing your goals. The facility is top notch with the studio having plenty if Roo

Great work out super great people

Great workout as always! I get stronger every time I go.

This is the best workout routine I have ever done and I have done a lot of them. U have been doing this for almost a year and enjoy it more know than I did at the beginning. This is the quickest 1 hour workout you will ever do. It is always changing .soooooo you never get bored. I highly recommend this program and do to all my friends
Awesome workout. Really kicked my butt, but felt amazing afterwards. Cheryl was a trainer. Really informative and super supportive. Totally recommend it to anyone looking for a motivated workout.

Awesome 1000 Class today! For anyone who may be intomidated by this high intensity workout, all I have to say is give it a try and the first class is FREE!

Love this place! They motivate you to get into shape

Really pushes you to work out! Love it and works everything!

Love OTF- this is my favorite workout!
Such a great workout, I would never be able to push myself this much by myself. Way cheaper than a personal trainer too. I can honestly already notice results after only 6 sessions

Always an amazing workout!! Love feeling the benefits for hours after. #otfwalpole is the best!

This was my first time taking an orange theory class, and it was amazing. My instructor Erin, was very helpful and encouraging. I highly recommend taking a class:)

Love Orange Theory - best work out around. Never the same class twice, really motivating! Coaches are great!

Love Orange Theory - best work out around. Never the same class twice, really motivating! Coaches are great!

Great class ...,Erin is excellent
Love the energy of the staff, their level convenience of scheduling

My sister and I have been going to Orangetheory Walpole for almost a year and we love it. Everyone that works there are so nice and helpful. Cheryl is a great trainer and supportive of your goals. :)

Great Orange Theory work out today with Erin!! Awesome way to start my Saturday!
Love OTF Walpole! Great trainers and best front desk staff!

I had my first Orange Theory Fitness workout it was amazing!

Orange Theory is exactly what I needed to change how I looked and felt about myself. I'm stronger, more confident and energized.

Great workout! All kinds of new floor exercises. The hills were brutal too!!

One of the better studios I've OTed. Nice touch to have towels in showers

Thank you for a great Sunday session, Lisa!! Love starting my day with #otfwalpole!! 💪🏻🍊
Great variety in workouts. Ability to track my progress with the app is a big plus.

Love the class and the trainers are amazing!

My wife and are huge fans and recommend you giving it a try.

Fantastic place to workout!

Love OTF Walpole. Clean facility with fun, energetic trainers!!!

Great workout! Love the variety. Helps me not get bored with it. Have tried other fitness classes and keep coming back to OTF.
I love orange theory, it's an amazing work out! Cheryl is the best she kicks my butt every class!!

My 1st class today and i am hooked

Great workout at OTF Walpole tonight!

Loved my OTF session with Cheryl at 5am this morning!! Great coach, great people, great playlist!! Thank you!!

Awesome workout!!! Cheryl was great! And I lived every aspect of the workout and the fact that you use a heart monitor is so helpful!

Great class as always! Love Cheryl!

Great class as always! Love Cheryl!

OT is great for fitness on a schedule!
Great workout at 5am. Gets my day going!

Strength day with Lisa was really hard but totally worth it.

Classes are motivating and challenging. You will sweat. ALOT!!!!

Love this place!! Such a great workout.

Orangetheory Walpole is the best place

I enjoy the early morning workouts. 🙂

A great Mother's Day workout today- ME time! And a fantastic energized way to start my Sunday. Can't wait for the next class!
I love the walpole staff! Such a great work out every time!

Great workout today, Erin!! Thank you!

First time doing the 5 AM. Really great way to start my day.

Very friendly atmosphere. Great place to work out

The trainers here are great! I love how the workout is different every day, always challenging but great for all levels. Seeing my heart rate up on the screen throughout class has pushed me to workout harder everyday and I have seen a huge increase in my speed, endurance and strength since joining 4 months ago. Hands down the best workout!

The trainers here are great! I love how the workout is different every day, always challenging but great for all levels. Seeing my heart rate up on the screen throughout class has pushed me to workout harder everyday, I have seen a huge increase in my speed, endurance and strength since joining 4 months ago. Hands down the best workout!
This is a great workout. You always do something different.

Great workout! Addictive and completely worth the money! Give it a try!

Great place to maximize your workouts. Lots of positive energy!

High energy, motivating trainers, fun classes!

Great ESP workout with Lisa!
Great coaches, amazing overall workout and great front desk staff!

Awesome motivating coaches and great staff!

Challenging yet fun workouts

Great workout!! Love Orangetheory

OTF Walpole is amazing- great workouts and trainers!

The workout ever!! Definitely feel the difference.

Love going here!! Great workouts sessions in small groups. It is like have a personal trainer.
I joined and couldn't be happier. Great workouts . Beautiful work area. Professional and supportive staff.

Awesome strength class today

Best workout in town. You get it all. Cardio and Strength. Great members and the coaches keep you movtivated

Best workout ever ! Each day is different so I never get bored

I love Orange Theory Walpole. Very friendly and helpful stafff! I'm addicted to the work-out!

OTF is the best mix of cardio and weights out there
I didn't think my quads could even get sore any more. *I was wrong*

Super friendly staff! Always willing to help, love working out at this OT location

Super friendly staff! Always willing to help, love working out at this OT location

I love this place, staff is friendly and professional. This workout is the best thing I ever did for myself. I recommend this to family friends and total strangers
Subscribe to receive more offers and news
Join thousands of awesome people, there is only one thing to do.
Orangetheory Fitness offers a one hour heart rate monitored full body workout that ignites your metabolic rate and allows you to burn calories for up to 36 hours post workout. Like any theory, ours is backed by science.
The idea of Orangetheory is simple: a 60-minute workout designed to push you into the Orange Zone. This creates "Excess Post-Exercise Oxygen Consumption," or EPOC. It's what burns calories after your workout and gives you noticeable, lasting results with Orangetheory Fitness.
Top-of-the-line equipment, an upbeat atmosphere and motivational staff members are what make the Orangetheory Fitness environment so energetic and unique among the gyms. It puts a fire in our members, giving them a "get up and go" attitude. Not to mention, almost everything is orange. It's the color that inspires us to achieve more.
All workouts are Full Body and change day to day. You will never be stuck in a rut doing the same thing every day. So the workout changes daily but it is always the same at all of our locations on any given day.
Location
985 Old Post Rd
Walpole, MA, 02081
Check out these exclusive offers
Everything you need to know from our blog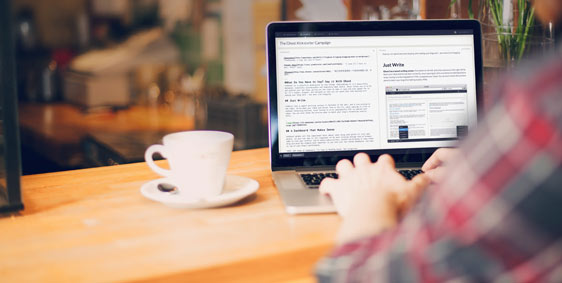 posted on 04/04/2018
by John T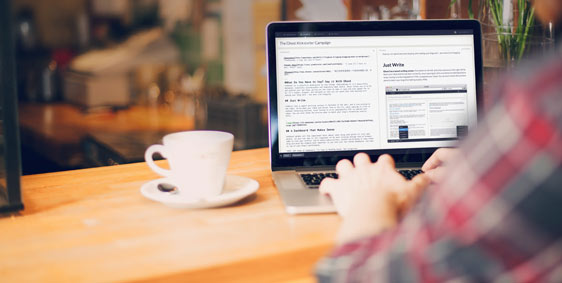 posted on 04/04/2018
by John T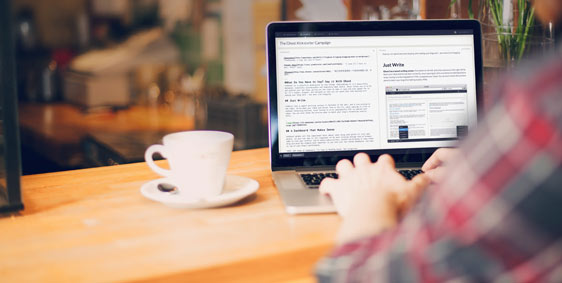 posted on 04/04/2018
by John T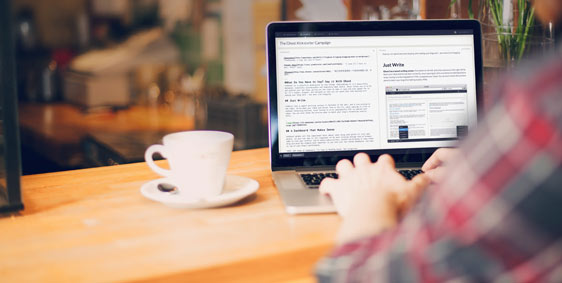 posted on 04/04/2018
by John T