Call / Text Us: local_phone
Email Us: email
We have these special offers ready for you
$30/Off New Client Recommended Healing Package

Expires in 20 days

Available: 5

This offer is applied to the new clients recommended healing package. Recommendations for complete healing packages are made upon completion of New Client Session and discount code given to be entered when scheduling your healing package.
Why our customers say we are the best
Customer Reviews
4.99
star
star
star
star
star_half
based on 73 reviews
I just completed my Reiki Training and I enjoyed EVERY moment of it, even when it became a bit difficult for me. But LaShorn was AH-MAZING! She was so patient and kind with me and even took the extra step to help me get a better understanding. I truly appreciate the abundant LOVE she showed me. I will never forget it.

I purchased the 3hr Reiki session for my spouse for his birthday and he loved it and explained how amazing he felt after. I can't wait to schedule a session for myself & now my mom wants one too! We also joined Lashorn & her son on the April nature Hike and it was such an amazing experience with great energy and great people. It was raining that day which made the experience even better. Can't wait join the next event!

I received a session as a gift. It was my first time having Reiki done and it was a pleasant experience!

I first noticed the impact Lashorn had on my life before she even started the Reiki sessions with me. She was working with my husband and I saw a shift in him. More softness and relaxation; love and generosity were more readily available; there was a sense of him feeling content. I wanted that! So I started the 5 weekly sessions (remotely) with LaShorn. She really brought me to a place of peace, freedom and gratitude with her healing guidance. There was also relief from some physical issues I was experiencing. Thank you LaShorn, you are a beautiful spirit.

I''m coming to the end of my sessions and I''m a bit sad but I have gained so much from the entire process of loving myself, standing in my truth, and realizing that I am a beautiful person. It''s a wonderful feeling to wake up in the morning with a positive mindset and feeling empowered every day. THANK YOU SO MUCH, LASHORN. You are such a blessing to me.

Distance Group Reiki Session - I had a distance group session with LaShorn and she is amazing! I also appreciated that she explained what would happen during and after the session. I feel so much lighter, energized, and I look forward to attending next month''s group session.

I''ve now had a couple Reiki session with LaShorn because of the way it has improved my physical and emotional life. But the last session had such a strong impact on me by allowing me to connect with my spirit guides, that I decided to take an online Zoom Reiki training class in order to become a certified Reiki Practitioner. As a Reiki Master teacher LaShorn was excellent! After the class I was quickly able to locate correctly the areas that needed healing in my volunteer client. What I love is that LaShorn not only takes her time to give you all the information you need, but will show you the methods that she finds will work best. She will quickly get back to you for any help, guidance or suggestions you need as a new practitioner. The whole experience has been very rewarding for me!

The quality of my life has improved in countless ways. One of the most significant outcomes that I am proud of is the effects of Reiki on my daughter in 6th grade. When the pandemic broke out in March, it was hard for her to focus. I thought it was just a phase, but it kept going on. I booked a package in September with Lashorn for my daughter. I saw results right away, and the reiki''s effects continued even after the sessions were over. When the teacher called me last week, I expected to hear the same old story about my daughter. Nay, Nay! The teacher gave me the great news about my daughter finishing all of her tasks on time and completing extra credit. The reiki shifted my daughter''s energy, raised her self-esteem, and she has taken the initiative to become more organized on her own. I do not have to run after her anymore; she is constructively using her creative energy.
LaShorn is amazing!! She is very passionate about helping her clients. She helped me look at my life in a positive way. She also helped me realize what''s more important to me!! I love her!! Thank you LaShorn I really appreciate you!!

I can't tell you how much a blessing she has been in my life. I scheduled my first session with her and I will tell you not only is she loving but she takes time out of her day to check in on you. I did my first reiki session with her via referral and she was straight up honest with me! She gave me advice, and really listened to me. I will definitely be scheduling with her again. Think of it as an a investment of yourself. She is so loving and kind and I can't wait to have the money to invest in myself for more healing from her! She also checks up on you after about 2-3 weeks...which shows me she really cares! I truly appreciate you and I will definitely be coming back!! I promise you she is truly amazing and she invests her time into you!! I strongly suggest you book a reiki session with her!! I will definitely be back! Thank you so much reikiewithlove. You are an amazing soul!

After a 1 session with Lashorn, I''ve slept again long 12 hours (like never before), had a greatest rest and I am fueled with energy today like never before, did errands I was postponing for ages, efficiency at work on 110%, amazing feeling UNBELIVALBLE that something like Reiki exists! I am in awe. THANK YOU SO MUCH!

I was so reluctant to do distant reiki, because I thought it wouldn't work, but I was so wrong. 'LaShorn cracked me open, so that I could free myself from the trauma I've been carrying. I never thought in a million years I could meditate and receive life changing messages. Thank you LaShorn for helping me along my journey of spiritual awakening.

LaShorn is one beautiful soul that will ignite your connection with yourself! Such a kind and gentle person and has a way of allowing you to be yourself, find yourself, and calm yourself. If you have never tried Reiki before but a little lost on your path of support and have an open mind to try anything, do an online session! Her presence is genuine it will change you and your life in a beautiful way.

I can honestly say that LaShorn has changed my life. I came across her site during Covid and decided to give distance Reiki a try. I have always believed that energy knows no bounds of time or space and this experience confirmed that this is true. She was able to clear blockages that have prevented me from making huge life decisions for years and has in turn given me the courage to do what is best for me and move forward in both life and my spiritual journey. As far as the distance, I actually prefer it to in-person sessions because it allowed me to be comfortable in my own space and I did not have to get ready/drive/park and is was just as (if not more) effective than in-person. This was a beautiful experience and LaShorn is a blessing who I am thankful to have met on my journey!

Distace Reiki, I really did not know what to expect but from the reviews I felt comfortable enought to proceed. This was the best experience ever I did 5 sessions and the experience was freeing I feel as though I left baggage that I have been carrying for years behind. The process was comfortable as well as intimate as I felt I was not on the journey alone. After the fact I feel this was the best investment I could have ever made in myself and self healing and love.

My experience with LaShorn was absolutely amazing! I had a bit of apprehension at first because it was my first experience AND it was remote/distance. But when I say it was EVERYTHING I needed and far beyond my expectations! Not to mention my session was after hours so that I could make sure the house was quiet, the kid was in bed and I was able to be fully present. Absolutely the best!!
Two words: Distance Reiki!!!! What an amazing experience my energy was refreshed cleared my thinking, flowed peace throughout. Definitely recommend doing this over the phone or in person if your able. Especially during this time it's so convenient. What a freeing experience during a isolating situation we are all dealing with across the world.

I went a couple of years ago for several Reiki sessions and even returned with my daughter for a sound bath. LaShorn is very genuine and has pure energy healing light. I returned to this page because I will be going back to her. You owe it to yourself to experience what she has to offer.

The best I feel very light now.

amazing and healing experience! LaShorn is such a genuine soul. Highly recommended

She is such a loving spirit 😇🙏🌈

I started reiki with Lashon and it completely changed my life. Before going to reiki healing I went to 4 therapist tried to mediation, went to the salt room. I was trying to figure it out. From the first session I felt the change. Each session built upon each other. Whenever I was lost I always got what I needed in the session. The most eye opening session was who am I. Once you realize how you view yourself and how you yourself can change that is a blessing. I fell truly thankful and healed from my past trauma . I highly recommend reiki with love.

A great session. It took a few days to really feel the improvement

Very eye opening and sacred. I always Believed in healing hands and I'm grateful that I can now channel healing from the highest heaven through many ways including my hands. I received more than I asked for and I was able to give my perceptions as well as have my mentals refined and consciousness expandeda give and take and this is open for both teacher and students to learn from each other
The Best place to be heal. The Best Reiki Teacher. I can't thank LaShorn enough for all her help in my healing process and then teaching me how to become a good Reiki Practitioner myself. Thank You Thank You.....

I had a very positive and loving experience. They took great care and the interaction was very positive and relaxing.

La Shorn healed me over the phone! I had a business call with her, so no session booked or anyhing and she felt me...not sure how to explain. She is simply an amazing conduit! Forever grateful....

The most amazing session I've ever experienced! I walked away feeling like I have been given a new leash on life!

Great experience, I think everyone should give it a try!

My daughter had her first reiki session and I am happy about it. She's always shy she keeps her feelings inside. Now she's opening up more and talking more. Thank you LaShon for helping my family.

I enjoyed my session with LaShorn. If you have not tried Reiki, I highly recommend Reiki with Love.

Very powerful experience. Will be returning and spreading the word.
I had an amazing experience and breakthrough. LaShon was kind,wise,and attentive. I recommend her to everyone I feel could use her services. Sherri~

Lashorn is a fantastic healer and I highly recommend her session!

This was my first experience with Reiki with Ms LaShorn. I didn't know what to expect. Ms LaShorn patiently explained everything to me and answered all of my questions. My experience was absolutely amazing! I will definitely be back. Kudos to you Ms LaShorn!!!

Awesome, personalized experience.

This was the most AMAZING experience! I'm returning in October with several friends. I felt so peaceful and full of energy at the same time. Beautiful energy and space.

My reiki session was great. She took her time and everything was well explained. She made recommendations for enhancing my healing

Making an appointment at Reiki with Love was the best decision I've ever made for myself! I highly recommend booking a session with LaShorn, she is wonderful!!! ❤️

A great experience. Very relaxing
I got one on one attention and it was a peaceful and calming atmosphere.

This was truly the best experience ever! I felt immediately balanced and centered! The sound bath is like no other!

I recently did the sound bath and guided meditation and it was AMAZING! I honestly can't wait until the next one and I plan on bringing friends to join me. I also purchased the body butter which is made right here locally in Atlanta by LaShorn Love with amazing all natural ingredients. It feels great on the skin and it's healing to our skin. The sound bath and guided meditations are so relaxing and eye opening. I always experience visuals and God speaking to me during this time. LaShorn is kind, loving and knowledgeable. She always helps us understand what are visuals could mean. ♥️

This was a wonderful experience for me. This was my first time enjoying a sound bath class. This experience help me to breathe properly through my meditation and the sound bath took me deeper into a relax state of mind. I am highly recommending this to any one that need a breath of fresh air in there life!!!!

Today's soundbath, meditation and breathing exercises really blew me away. The combination of all three really took me to another place. I've been to three of these and they just keep getting better each time.

Such an amazing experience! LaShorn was and explained the process the entire way through. I can't wait to go back
Such an amazing and uplifting experience!

Beautiful relaxing space, and engaging, committed practitioner.
Earn "Free Distance 60 Minute Reiki Session" with our Loyalty program
Earn points when you complete activites
Every time you Check-In

1 point

Share on Social Media

3 points

Post a review

6 points


Redeem Points for rewards
Free Amethyst Crystal with a Like/Follow on Facebook, Instagram or Twitter

10 points

$5 Off Our Organic Body Butter

20 points

$7 Off Lavender Essential Oil 15ml

35 points

$10 Off One Deep Meditation 40 Minutes Session

50 points

Join Group Meditation complimentary FREE

60 points

Bring a Friend for Free for 60 Minute Basic Reiki Session

75 points

Free Distance 60 Minute Reiki Session

100 points
Enter your Name and Mobile number to join the program or check your rewards.
By registering for this program, you agree to receive automated text messages from "Reiki With Love LLC".
Opt-in not required for purchase. Standard data rates apply.
SUBSCRIBE TO NEWS AND OFFERS
Be in the know, enter your email below to join our VIP club.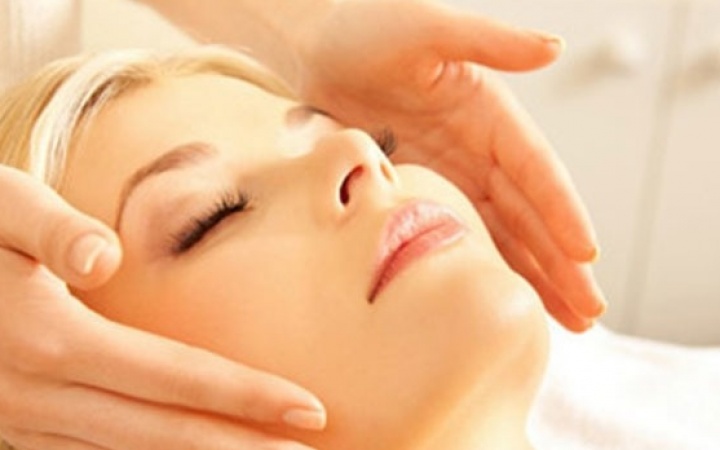 Reiki With Love LLC was created to foster a warm holistic treatment environment where our passion and commitment to organic healing is evident.  As certified Holy Fire II Reiki Master's, the greatest gifts are our clients and their stories of wellness. We are very passionate about what we do when it comes to helping you with pain, depression, and childhood issues.
We offer a range of alternative therapy options, including Holy Fire II Master Reiki — both enhanced and home purification sessions. Some may be experienced in person or remotely; however, nothing beats a session at our sanctuary where we offer a range of holistic healing sessions that are all about wellness. Our unique environment helps melt away tension, calm your senses, and leave you feeling gloriously refreshed, balanced, and spiritually connected by mixing the following treatments from around the world:
• Reiki
• Distance Reiki
• Music Therapy

• Crystal Therapy
• Nutritional Guidance
• Reflexology

• Aromatherapy
• Deep Meditation
• Massage Therapy
Location
420 McDonough Blvd, Suites #324 ,# 325, #326
Atlanta, GA, 30315
Check out these exclusive offers
Your 1st Private Session for ONLY $49 at Body Awareness Studio
Body Awareness Studio
Claim
NEW Membership Package at My Best Voice!
My Best Voice
Claim
Free Intro Class at barre3 Rosemont
barre3 Druid Hills
Claim
70% OFF First 4 Yoga Classes
Yoga Collective, LLC
Claim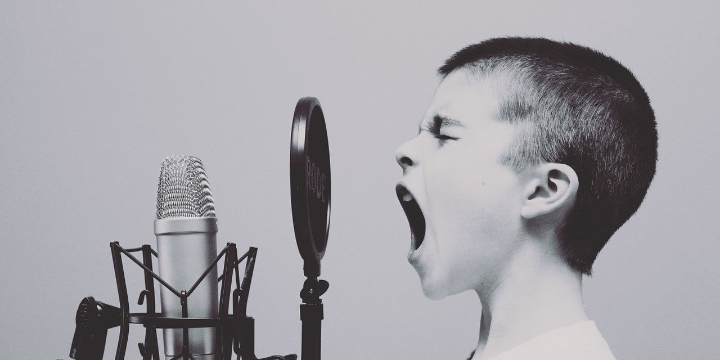 FREE Customized Evaluation ($75 value!)
My Best Voice
Claim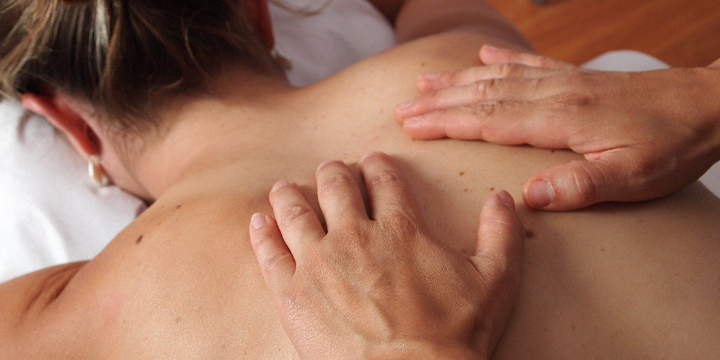 Free Massage
barre3 Druid Hills
Claim
FREE 30 minute Lesson ($60 Value!)
My Best Voice
Claim
$30 OFF for Group Fitness at FXS Body Factory
FXS Body Factory
Claim