Call / Text Us: local_phone
Email Us: email
Ever wanted to try something a little different, develop your core strength or amaze your friends?
Contact Us send
Open now
Today: 12:00 PM - 09:30 PM
BUY NOW! Check out our offers below!
Only $40 for a Month of Pole, Aerial, and Sensual Dance Classes

Expires in 13 months

Available: 1
Why our customers say we are the best
Customer Reviews
4.94
star
star
star
star
star_half
based on 216 reviews
It's been a Year and a half now attending Polelateaz and it's still an amazing experience! My body and performance level has come so far and the friends I've made was definitely an unexpected perk!!

Best thing I ever did with my life. Best studio in Atlanta.

Love the classes and energy! Bad ass instructors and beautiful Fabio!

Absolutely love love love PolelAteaz!!! I have met so many wonderful women!!!!

This was my friends and I first experience. We had a great time during the class. However, due to it being our first time. We had a little trouble finding the location. As a result the lady that was at the front was very rude in regards to us being a few minutes late. I can understand if we were regulars but it was our very first time and first impressions are everything. We will do better on time in the future. Other than that I have no complaints. We will be back! :)

Amazing studio with wonderful instructors!!

I absolutely love this studio! They are all about body Nd women's positivity. The vibe here is nothing but supportive and amazing. Their workouts are so much fun that half the time I forget that Im working out.
Our instructor was amazing and really made the class fun, however the receptionist was quite rude and not friendly at all. We had 7 people in my part and all attendees said the receptionist was not welcoming at all.

It's such a nice friendly environment. Everyone is helpful and high energy!

This was my first ever Lyra class and I could not have picked a more welcoming, positive, and friendly place to have taken a class at! I thought enjoyed myself and will definitely be returning for more classes!

Love this place! It's been life changing. Sign up for the $40 30-day deal. You won't regret it.

great studio ! Love everyone This is the best of the best !!!

Loved my first class. Soo excited to go back and learn.

Feeling great! I achieved and learned a lot in today's class in Level 6.1 Lyr, one of
I love coming to class. It's so relaxing and I get a piece of mind. It has built my confidence and accomplished so much since I've been here.

Polelateaz is more than a studio, it's a family

My first time visiting the studio was so much fun! The class instructor was energetic and enthusiastic, and she really encouraged everyone in the room! I can't wait to go back!

I went to Polelateaz's first open house soirée, which allows you a little sampler on all they have to offer. I genuinely had so much fun, that same day, I took advantage of their specials. I had my first two days of classes last week (two classes each day) and I had so much fun and it's definitely full body. The little hour goes by quickly but you definitely work your body. The instructors are charismatic, patient and encouraging...they hyped me up and made me feel sexaaaay! Once my $40/30 days is up, I'll be signing on for a drop in class membership and once I finish Level 1 pole (so excited to get started!) I'll be signing on for full membership to continue levels. I definitely recommend this place for women of all ages and sizes (I'm a plus size gal myself). The work you do here and the instructors will make you feel sexy and confident while you're having fun and getting your workout!

Had a great time during the workshop will be signing for more classes

I love PoleLaTeaz - the classes are so fun and have helped me really get in shape!! The only reason I can't give a 5-star review is because the classes are almost always full or you have to gamble with being added from the waitlist. It's common for other studio members to add themselves to every class (because the spots are so hard to come by) then drop them as they decide they can't make it, as opposed to signing up for only the classes they want take leaving the other spots open. Also, the open pole sessions included in the pole series are all at mostly inconvenient times (during regular working hours, 1-3pm) so it's almost impossible to attend without taking time off. For all the classes and sessions I attend the hassle is 100% worth it but I wish there was a better way.
Amazing studio!! Definitely well worth it!!

Amazing studio with wonderful instructors!

Too much awesomeness for one day! I loved every moment of the experience with London and Quietstorm! I am officially a Closet Freak!
Currently I am on my 6th Lyra series and 2nd pole series! I absolutely love Pole la Teaz. Each one of the instructors have their own method of teaching and keep things fun. They care about our safety and making sure we practice correct form while learning. There are so many different classes to take. Something for everyone!

Amazing aerial studio with great classes, structure, and instruments. A great variety of classes you can take daily.

This was an amazing experience! I highly recommend the studio for exercise and feeling empowered. Worked with an amazing instructor and fantastic group of women and I felt very welcome at all times

Wonderful studio, amazing instructors!

Quality instructors, but service desk needs to pay more attention and not be on their smartphone.

Love this place. Helps build self confidence!

Love the inviting, encouraging atmosphere, no matter what level you are!
Great class! Very fun and encouraging

This place was amazing. The instructor was fun and lively. The class itself will make you feel more sexy and free. Definitely a good time !

Love this place!! I look forward each week to my pole series and any drop in classes I take!! A great way to build not only fitness but confidence!

This studio is always so warm and the ladies are all awesome at the front! I took the intro to sky barre class and it was a workout that definitely reminded me of barre but with aerial silks. It was only 30 minutes but I definitely felt the effects of the exercises we did do and will be back!

Wonderful studio for women with awesome instructors!!

Dream Girls Lyra has the most welcoming and encouraging environment than any other studio I've been to in Atlanta. I have gained so much confidence and strength taking the series classes they offer. Each class is challenging and so much fun! I can't wait to go back!

Awesome studio! Wonderful instructors!
The best one stop shop fitness/dance studio in the city.

The studio is good for students at all levels. However, after doing pole for a few years, I wish they had more challenging classes like russian exotic and more experienced instructors.

I sooooo enjoyed class today great workout in the most of having fun and Angela (hotsauce) was amazing .Will be back for more.

I absolutely love this place!!

Best thing that ever happened to me

Had my first class and I love it

Great alternative for a total body workout

Absolutely in love with this place. First class and time working out in a very long time. Instructor was awesome. Not only did she ensure technique was correct, but also
I just love this school. It's a place to just let my hair down and be free from all the other outside world.

Best investment in so many areas of my life. Very diverse classes. Staff is like family.

I love this place and will keep coming back.

I absolutely loved it! Will def be back next week

Best sensual studio! Great environment and wonderful instructors!

First time Lyra, had an amazing time. Suga suga was a great instructor.

I love Pole la Teaz! So far I've been to numerous drop in classes and have completed 3 courses! Lyra Cherry Bomb, Lyra Burlesque Series and Beginner Lyra 1. I'm not signed up for Beginner Lyra 2. I plan on continuing to come here! Next I want to try pole. I've taken classes with Lyric and Hot Sauce I love the different teaching styles and how each instructor really gets you out of your comfort zone! Pole la Teaz is amazing! <3
Great FIRST time experience!! Can't wait to continue this pole series class!!

Polelateaz is a great community of professional women.

Love, love, love the lyra drop ins.

Love the classes, studios, and the instructors. Can't give 5 stars due to level 1s no longer get shoes although the price hasn't changed :(

Wonderful class with smaller groups and great instructors!

This was SO much fun!! I couldn't keep up but it was awesome being around uplifting sexy ladies! Can't wait for my next class!
First day. It was high energy great atmosphere and you feel very comfortable! Hot seat was great!

The lady st the front desk is not very welcoming. Today was my first day and I had no idea what I was doing.. she went very helpful and sarcastic with answers. She wasn't rude, just not someone you would want to interact with your first time going to a class. The instructors and overall classes were great. I've been to pole la teaz before and enjoyed myself.

Best studio in Atlanta!!!

This is an awesome studio. Very friendly and welcoming.

I was nervous going in but the instructors made me feel very comfortable, the environment is very welcoming and fun.

I loveeee your studio! But the classes are not beginner friendly.

Best fitness studio that helps you find your sexy!
Amazing teachers 👍 I'm really satisfied their classes. There are various classes, so I just choose what I want

Love coming here for classes, the instructors are all really helpful. I like how each instructor adds their own style to their class so you never know what to expect.

Great flexibility class today at PoleLaTeaze Atlanta

Great vibe. Positive environment! Definitely going back!

Best dance studio hands down!

Omg this was so much fun!!!!!!! I love Lyra and the instructor Natalie is amazing! Teaches right to your level and is great at encouraging you to feel and look amazing. Plus it was a great workout too! Can't wait to go back!

Pole La Teaz is an awesome place to just be yourself and making beautiful pole sisters for life. Professional and Personable.
Tried 3 classes and love them all. True workout. May become a regular soon

This was an amazing class. The instructor was very knowledgeable and knew her techniques so well. I really didn't expect to have so much fun but I am definitely coming back for their 4 week class!

Once you start, you cannot stop. I started with a groupon and ended with a membership. I love this place

My girls and I thoroughly enjoyed the experience!!!

I really enjoyed my class today

Great gym, enjoyed membership for the past 3 years!
I love all teachers in PoleLaTeaz ❤️❤️❤️❤️❤️❤️

I love Pole la teaz I always leave feeling SEXY AND LIBERATED

Best thing that ever happened to me since my best friend/sister passed.

Pole La Teaz just added aerial hoop to the schedule. Just one more reason to love this studio.

Love this studio!! I always have a great time and learn something new whenever I take a class here.

Instructor was so friendly and helpful kept class easy and fun
I have been going to polelateaz for over 2 years now and I absolutely love the staff and Instructors there. Especially London, Texas Syn, Gazelle, Cherokee and Say Encore!!!

I absolutely love Polelateaz! I've taken 5 8-week series classes over the years and each one has not only improved my pole skills, but gotten me into better shape and helped me own my sexy. All of the instructors are amazing, talented, patient, and will give you the push you need to take your skills to the next level.

I love polelateaz, everyone here is supporting and great at teaching.

Love this studio and now they have Lyra classes

The instructors are fun, friendly and most body positive!

Just left the Jiggle class..great workout..now to practice what I learned tonight 😉
Love, love, love!! Only wish I had signed up sooner. Great atmosphere, very friendly. Polelateaz makes all women: including an not at all limited to all: shapes, sizes, ages, life stages, and in any career, whether professional, a student, or a home-maker; feel sensual, positive, increasing both self-esteem and self-worth. Pretty much, I would definitely recommend especially for helping one meet your own personal goals or to become who you may have always wanted to be🤩😎💁🏽‍♀️.

Love this place!!! Everything I was looking for and more!

Awesome , professional staff and I had a great time with family and friends !!!

Lovely facility! Teacher to student ratio is excellent and the instructor (Candi R) is very friendly!

I'm thoroughly enjoying taking the various classes offered here. The groupon to try it out was definitely worth the money. I know I'll be getting a membership once my pass expires

I absolutely love it here and you will too!
I absolutely love it here and you will too!

The classes are a fun way to active. The groupon was worth the money and I'll be looking to get a membership moving forward.

Fun and exciting class and the instructors make you so motivated and comfortable any body shape.

Great experience! The studio is nice and teaching staff is awesome

Great pole dance studio!!!!!

Great place for a girls night out

PoleLaTeaz is fantastic! I love the community, the classes, and all the fun I get to have while working out!
It's so addictive. I love attending classes here because they are always fun, sexy, and challenging.

I absolutely love PoleLaTeaz! This is such a welcoming place full of sisterhood and self love!

Phenomenal place! They have the friendlist staff and great facilities! I would definitely recommend it for anyone looking for a fun place to get fit and build confidence!

Phenomenal place! They have the friendlist staff and great facilities! I would definitely recommend it for anyone looking for a fun place to get fit and build confidence!

My favorite place to workout.

Very nice staff and studio in in good location
I love Polelateaz. So many beautiful women encouraging, inspiring and, motivating each other. Does it get any better?

Love this studio ! Make sure to check them out!

I love PoleLaTeaz! I've been coming since 2015, and this studio continues to evolve and grow. It's the best fitness experience I've ever had. This will always be my pole home.

Time to get back to it!!!! I miss the Pole LaTeaz experience!!!

I was so nervous, but the class was AWESOME!!

Started the night with a nice calorie burn in Sultry Pole Advance, followed it up with some fancy footwork in Flowy Combos and ended it with a awesome deep stretch in Naughty Flexology. Pole La Teaz is a one stop shop, all you workout needs taken care of under one roof. Come get you some.

I love that this studio offers so many different classes, so, whether you are a beginner or advanced student you can find a class to match your skill set. Definitely worth trying out.
I've only taken 3 classes do far but my experience with Polelateaz has been great so far! Welcoming, empowering and it really does make you feel muscles you didn't know you had. I've always been a dancer but I wanted to venture out and try new forms and of course work on technique. I can't to see what I will look like 6months or a year from now :)

Great and awesome place to workout!

This is the place to be if you want to try a non traditional workout.

Awesome instructors. Classes were awesome

This was the best thing I have EVER done. Candi was amazing and the environment was so fantastic. Women inspiring other women! The class, everything. Perfect.

I had a nice little experience it was a great work out at the same time as being sexy LOL
I started taking classes as drop it and the instructors and staff is so friendly that I ended sign in for level classes.As a fitness instructor I love the challenging workout and the input of time the instructors work with you to achieve goals .Fun workout as well

Great class! The instructors made it fun and comfortable for every personality. I highly recommend it!

Enjoyed myself just wish it didnt have to end so soon

To be my first time I really enjoyed my self and it was so fun

I love this place! Clean facility and nice instructors
Excited experiences ever I had! After one month later, I registered one year membership! Teachers are very kind, friendly, and sso fun!!!

Love PoleLaTeaz and all their instructors! Got a Groupon back in December and never looked back! It's cardio, strength training, self love, and confidence being built in every class. I couldn't ask for better!

Nice place! I love classes with Taxes Sin

Polelateaz has definitely changed my life. They unity of women at this studio is simply amazing.

There is no better pole studio.

Love this place. They are always finding ways to keep things fun.
I have been a member for four years and have not gotten bored yet because they are continuously finding new ways to keep things fun and challenging.

I have been a member of this studio for four years and have not gotten bored yet because they are continuously finding new ways to keep things fun and challenging.

Mayra is great. She makes sure you master the technique!

I had a great time last night, can't wait for tonight's class. Vengeance J was awesome.

I've lost weight going to class consistently

So much fun, can make anyone feel like a star and actually teach you do the dance moves and combinations!

I'm usually self conscious but Polelateaz makes me feel confident & comfortable !!
Best pole dance gym in town!

Great place for pole and fitness

Great place to pole for fitness

Really like going to Pole la Teaz for the different workout programmes apart from the pole classes. All instructors are very experienced and nice, and they all bring a different style for students to pick and choose.

Nice place. Erin is the best!

I am loving my pole journey! Meeting lots of new people who are incredibly talented, professional and encouraging!! My core is strengthened like never before and I'm loving it!!
Sexify class with Texas Syn was so bomb!!! PoloLaTeaz is a wonderful studio!!!!

Great classes! Great instructors! Fun environment!

The best studio/gym for pole dancing in ATL! I've been a member for 3 years and truely enjoys the classes and the people at Polelateaz.

The best studio/gym for pole dancing in ATL! I've been a member for 3 years and truely enjoys the classes and the people at Polelateaz.

Pretty good place to learn pole dace and unlock your sexuality. I've been with them for about half a year now, and I've developed my personal preferences when it comes to teaching stuff.

I have noticed a change in my weight since I have been going to Pole La Teaz. The classes are amazing and the people are so nice!
Great classes. Great vibe. Glad I signed up for a membership!

The facility is amazing and the instructor was wonderful and energetic!

I love this studio, it pushes me to woe

Pole LaTeaz is a great studio for beginner, intermediate or advanced dancers who want to explore their feminine wows, strengthen their core, network with professional women and become self-empowered!!!! Let down your guard and erase everything you thought you knew about pole dancing!! You'll be surprised!!!

EVERYONE (both students and instructors) were welcoming and encouraging! PoleLaTeaz is a well maintained, unique fitness experience! It's an exciting opportunity to get in touch with your "sexy", while breaking a sweat and toning body parts you didn't know existed. I encourage all to run and run quickly to their nearest location. You won't regret it...

Absolutely love this place!

Great instructors setup and moves. Bravo!
Looking for a different way to exercise, check out Pole La Teaz. With so many classes and instructors you will have so much fun and get summertime fine at the same time.

This was a fun experience

Such a fun workout, great music and people- definitely recommend!

Cannot say enough good times about PoleLaTeaz. I'm most looking forward to coming here every single day after work! So much positive energy and so much fun!

I've been going to PoleLaTeaz for a few years now and it has taught me how to unleash my inner sexy. I'm definitely a poler for life as a result!

I took Floorplay with Hennessy and enjoyed it! Definitely coming back every Thursday to take her class. Everyone there from the front desk to exit was great in providing excellence in customer service.

GREAT classes. I stick with the series but its worth it
PoleLaTeaz is a phenomenal fitness studio helping me to accomplish my weight and strengthening and toning goals!! Not to mention, I'm going to be pretty dope at it!!!!

I love coming to Pole LaTeaz! They have a variety of dance and fitness classes. You're sure to find something you love!

I am so glad I found Pole La Teaz!! They have gotten me on the road to being healthy and helping me to get into shape and feel better about myself: thank you ladies!

I have been taking pole dance classes as a form of fitness off and on for four years and love it. This studio offers it all floor, pole, chair, strengthening classes.

Best fitness studio for women!! Builds inner and out strength and confidence!! I love this place ♥️

Great sensual dance and pole classes! The Row Barre workouts are great as well!

My fave pole studio! Every instructor is amazing and so supportive. Love my pole family!
Location
2700 Northeast Expy Building C Suite 300
Atlanta, GA, 30345
Everything you need to know from our blog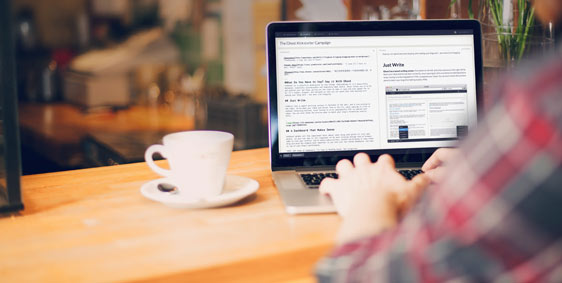 posted on 04/04/2018
by John T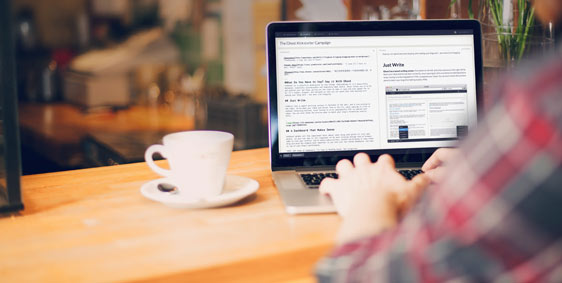 posted on 04/04/2018
by John T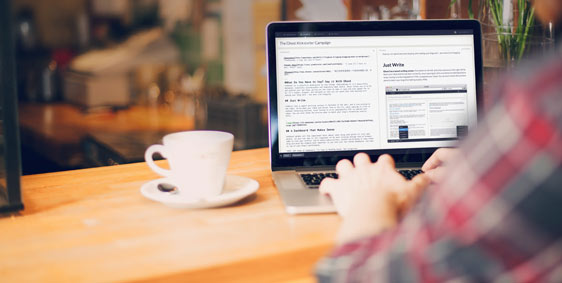 posted on 04/04/2018
by John T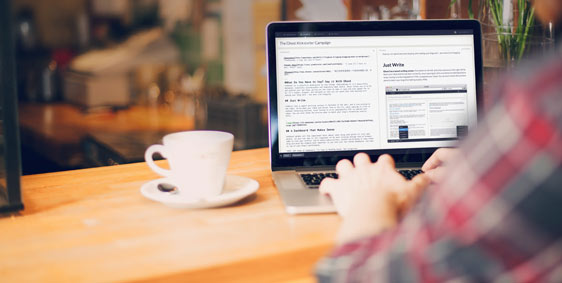 posted on 04/04/2018
by John T