Call / Text Us: local_phone
Email Us: email
First Class Free plus $50 OFF First Month Membership at Prenatal Fit

Expires in 4 months

Available: 14

Prenatal Yoga is an excellent way to prepare your body for all of the changes it goes through during pregnancy, childbirth, and Mothering.
Prenatal Yoga

Prenatal Yoga is an excellent way to prepare your body for all of the changes it goes through during pregnancy, childbirth, and Mothering. It teaches strength and stamina, as well as concentration and breath control, invaluable tools during labor and birth. Prenatal yoga class is a wonderful opportunity for pregnant women to connect and celebrate their changing bodies and growing babies..

This class is appropriate for women in all stages of pregnancy. No prior knowledge of yoga is needed.

Prenatal Pilates

Prenatal Pilates is a great way for expectant mothers to safely stay in shape. The aim of this class is to maintain muscular strength, promote good posture & alignment and learn stretches that are essential to self-care throughout the pregnancy. Breathing is explored as a way to connect to deep abdominal muscles and also to relax later in the pregnancy. Pilates is an important fitness regimen for prenatal women as it increases body awareness, addresses the pelvic floor, develops functional strength, opens tight hips and can

Alleviate common low back pain. These well-designed Pilates exercises are safe for all trimesters and fitness levels and focus on activating and relaxing both pelvic floor musculature and deep abdominals.

Fertility Yoga/IVF Yoga

Gentle yoga classe that emphasize breath, relaxation, and opening the muscles around the hips and pelvis. Yoga through IVF treatments help with the anxiety and stress that accompanies with the whole process. Studies have shown that fertility success rates improve when combined with alternative therapies like yoga, meditation, and nutrition. A new study published online in the journal Fertility and Sterility found that women who participate in mind-body training have a significantly higher pregnancy rate than women who don't undergo training: 52% compared to 20%. This is a Yoga Basics Class.

Mommy and Me Classes

Mommy and me Classes have become the latest craze! Why leave your baby at home while you can workout with them?! These fun classes involve the baby through cardio, strength, and flexibility exercises. Make lots of friends for you and your baby! Prenatal Fit offers a variety of formats: mommy and me yoga, mommy and me pilates, mommy and me bootcamp, and mommy and me baby bjorn aerobics. These classes are intended for 6weeks-12months

Postpartum Core

Core Class focuses on rebuilding the core to correct diastasis and strengthen a weakened pelvic floor. It also works on opening the tight muscles in the upper body that develop with feeding and carrying young children.. Some simple tummy exercises, targeting the Pelvic Floor and Transverse Abdominis, can have you on your way to losing the baby belly fat!

Specific Core Training is extremely important to regain the strength and integrity of your core after pregnancy. You should not begin with traditional abdominal exercise like crunches and sit-ups, but use the Inner Core instead. Whether you had a c-section or vaginal delivery these exercises will help you create a strong midsection. This class will lead you in a safe effective way to work your core.

Zumba for Prenatal/Postnatal

ZUMBA Fitness is a Latin dance based fitness program created by Columbian fitness instructor and choreographer Alberto "Beto" Perez. One day he had forgotten the music for his aerobics class so he grabbed a mixed tape out of his backpack (salsa and merengue music) and improvised. The class loved it!! Unlike traditional aerobics which focuses more on counting reps over the music, ZUMBA Fitness is about moving with the music. This combination of hot Latin rhythms and spicy dance moves is the reason ZUMBA Fitness has become known around the world as the "fitness party". The routines feature aerobic interval training with a combination of fast and slow rhythms adaptable for expecting women at all stages of their pregnancy.

Prenatal/Postnatal Barre

Prenatal Barre combines strength, cardio, and flexibility packed in one safe prenatal workout. Barre exercises are great for accommodating a growing belly and work areas that tend to get tight during pregnancy. The strength training in a prenatal barre assists in prepartion for labor and delivery as well, and a great way to get back in shape after the baby. Tone The Barre Way-Safe for all levels of Pregnancy and even great for Post.

Postnatal Pilates

The Postnatal Pilates course is designed to help your body recover from the birth of your baby by helping you safely rediscover your deep abdominals and pelvic floor. Each week the exercises will increase in difficulty to challenge your core to a greater extent. Postnatal Pilates, will help you be ready to safely transition to a beginning level Pilates class and/or to resume a regular exercise routine. A small part of the program will still be dedicated to breathing and relaxation training.

Prenatal Strength on the Ball

This class uses the Resist-A-Ball, bands and light weights to effectively improve overall body strength, core stability, posture, balance, coordination and body awareness.

Total Control ™ Pelvic Health Fitness Class

"The Total Control ™ Program is a pelvic Wellness Program for Women: Work on balance, strength and flexibility while incorporating exercises that enhance your pelvic floor with Total Control ™. This medically based fitness and educational program has been shown in research to boost sex, flatten tummies, improve bladder control" – per Total Control ™ program flyer from the Women's Health Foundation. "Strengthen key pelvic muscles with Total Control ™ and see the difference: stronger core, improved posture, better bladder health plus discover how making simple lifestyle changes can make a big difference in your pelvic health and your life" – per Total Control ™ program flyer from the Women's Health Foundation. "The innovative Total Control ™ program offers personalized, hands-on instruction with a trained professional that guides each participant to actively cue correct muscles in the pelvie region." The class includes a brief educational discussion to provide women with nutritional, behavioral and lifestyle information to improve their pelvic health and wellness.

Prenatal Bootcamp

You will learn safe and challenging core, strength, and cardio exercises tailored to your ability level so that everyone is challenged regardless of fitness experience and stage of pregnancy. A circuit base class safe and effective circuits for a growing belly for every trimester. Circuits are themed for pregnant women and preparing to take care of a baby.

Ex: preparing for labor by doing squats, carrying heavy car seats, and stroller lunges to the park

This prenatal exercise program is designed to strengthen the body for all the changes it will experience during pregnancy. The class includes cardio, strength, flexibility and balance training. class is designed to accommodate all stages of pregnancy and various fitness levels. These classes are open for pregnant women and new moms.

Nia Dance

Dance meets yoga and martial arts for a playful fitness class for expecting mothers.

Discover the transformational power of joyful and purposeful movement! Nia blends an invigorating cardio workout with global dance forms, martial arts, yoga, creative movement and powerful imagery. Experience the expressiveness of dance, the power and explosiveness of the martial arts, and the wisdom of healing forms of bodywork. Nia is not just a workout or a dance class; it's a life practice that works with the natural wisdom and intelligence of the body, mind, spirit, and emotions. Nia actually teaches you how to move with more awareness, openness, comfort and joy which are valuable tools throughout pregnancy and for labor and delivery.

Prenatal Bellydance

Prenatal Bellydanceis a unique dance class. The benefits of dancing and yoga in pregnancy include a beneficial, and natural way to open and strengthen the muscles of the pelvis, hips, thighs and lower back. It promotes baby-bonding, relaxation, grace and balance and also provides you an enjoyable way to embrace the beauty of your beguiling belly. Some benefits are

Target muscles needed for birth, including those to help your baby descend
Low impact & gentle exercise
Improve your body image and
Connect with your body and baby

It will help you tone and strengthen, release stress and tension in the body, move with more grace and fluidity, and celebrate your innate feminine power.

Fitness Video Library

Join us for Live and On-Demand Workout Webcasts

Now you can join our community of moms-to-be from anywhere in the world! Our digital subscription offers access to pre-recorded and live virtual classes, coming from our studios in Chicago.

Real Classes with Real People

Participate in classes in real time, as if you're right there with us.

Sample Workouts
Why our customers say we are the best
Customer Reviews
4.98
star
star
star
star
star_half
based on 40 reviews
Great classes and a lovely community of Chocaho

I got a prenatal massage from Adina and loved it! I'm definitely going back.

I started having more intense back pain during my second trimester. The instructors and classes are suited for low/moderate intensity fitness during a woman's motherhood journey.

Love Prenatal Fit. I started late well into my third trimester. Adina is great at modifying for where you are in your pregnancy to make sure you don't get hurt. I highly recommend. It's better than an online course as you get to meet mommas either online or in person!

These classes have been great to stay fit while adjusting to my changing body during pregnancy. The instructors are awesome, they care about you and how you're doing, and adjust the exercises to help you feel your best! Definitely would recommend!

Working out with the best team of instructors. Wide variety of classes I can choose anything as per what my body wants

love it, very professional!!
I love it here. At the beginning of every class we say how many weeks, gender, first kid or more, it really helps connect with others in the class. So happy I came here!

Great prenatal classes! Nice to have access to such a welcoming community

I am in my third trimester and recently joined Prenatal Fit. I wish I had joined much earlier in my pregnancy. I don't have any pregnant or mom friends in Chicago, so it's been really nice to be around women going through this as well. The teachers are also excellent at modifying things for your stage of pregnancy, which is something I realize now I wasn't getting at the barre studio I had been going to. I plan to stay here through this pregnancy and for a while after.

This place is amazing! With the variety of classes you will never get bored. The staff is awesome, very supportive, and it's great to meet new people. Highly recommended!

First class tonight and am in love!

Amazing options for postpartum as well!

Love love love this place! I feel so comfortable working out in an environment that is both encouraging and uplifting.
Fantastic first prenatal yoga class today! I would highly recommend any class with Adina. The studio is very nice and has a great sense of community. I can't wait for my next class!

Prenatal Fit has supported me in having a healthy and happy pregnancy. The community Adina has built fills me with such positive energy every time I come to class.

First time at Prenatal Fit & loved it!

Love love love this place!

Very grateful for @prenatal fit for their flow filled with baby kisses. It was so fun to do yoga with my 7 week old! ❤️

Great atmosphere, loved this place so much! Felt great after my first yoga class. Can't wait for my next classes.

Friendly staff. Great atmosphere. Clean & welcoming environment. Would recommend to other mommies 😊

Great gym for both before and after pregnancy. Love the "mommy and me" classes.
Love prenatal even more now to enjoy WITH baby! We love baby bjorn aerobics!

Love love love! I thought the classes would be easier since they're for pregnant women, but the classes are actually really challenging!! Highly recommend!!

I had a wonderful first experience and can't wait to attend more classes throughout my pregnancy!

It's great fitness center for pregnant women. I love the classes they provide and they have plenty of time for different classes every day. It's great so that I can take the class in the morning, afternoon, and evening

Thoroughly enjoyed my first class there! Worked up a sweat, was challenged and felt safe being 26 weeks pregnant. The instructor was very friendly and had a great chat with her after class. Very positive experience. Going to join!

I love this place. I feel very comfortable with the women in my class, the instructors always give helpful prenatal advise, there is always parking available, and the variety of classes and services is wonderful.
Love my yoga classes at prenatal fit!!!

Will definitely go again!

Prenatal Fit is awesome! Helped me stay healthy and in shape through my pregnancy! Great classes and instructors.

Awesome place. They are the best at what they do. You have variety of classes to choose from. All the instructors are excellent. I highly highly recommend it

Awesome place. I highly highly recommend it.

Awesome place. I highly highly recommend it.

Comfortable, variety of classes and times, community aspect is great!
Subscribe to receive more offers and news
Join thousands of awesome people, there is only one thing to do.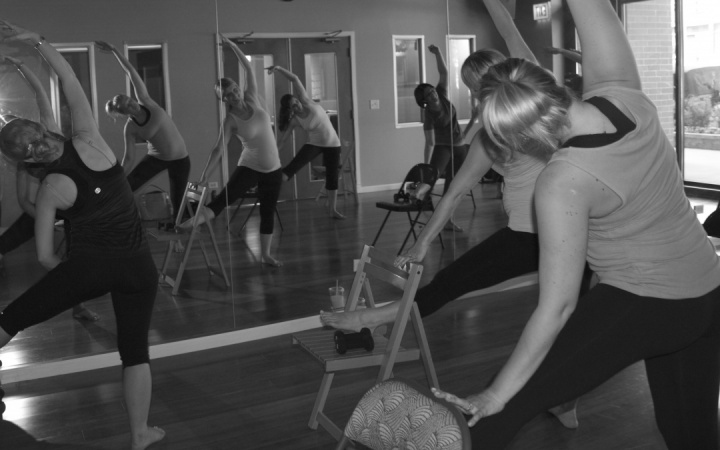 I have been teaching Prenatal classes since I was pregnant with my first child whom is now eight years old. At that time, I felt lost, not knowing how to be a healthy pregnant woman. As a fitness professional, I wanted to exercise safely, but at the same time have a challenging workout. In addition, there was the added extra challenge of finding the correct nutritional needs of my growing body. I didn't feel I was receiving the knowledge I sought at my midwife pre-natal visits. There wasn't much time to talk about my fears. The support system for my concerns was lacking. I started to realize being with and talking to other pregnant women made me feel the safest. I learned that other women were feeling the same feeling as I was. Before I was pregnant, I took prenatal fitness training and learned a lot. But it felt overwhelming and I couldn't transfer what I had learned while I was not pregnant. I couldn't figure out the benefits of kegeling until after I got pregnant. I also didn't understand how aqua fitness was so important for pregnant women because it took pressure off the back. Learning about the stages of labor, mucus plugs, Braxton hicks, and constipation all sounded so scary! The experience of being pregnant and working with pregnant women increased my learning curve. Finally, it all made sense. Prenatal Fitness builds a community of women who are more prepared with the knowledge and experience that will give them strength and confidence in their Motherhood.
Location
1937 W Diversey Pkwy
Chicago, IL, 60614
Check out these exclusive offers