Call / Text Us: local_phone
Email Us: email
Customized, invigorating Private and Group yoga lessons in La Mesa, San Diego
CLOSED
Today: 10:30 AM - 08:30 PM
Team building, customized Retreats, one on one alignment support and overall leave you feeling amazing.
$5 off of 1st visit! WE ARE STILL OPEN! In Person & Online Classes, Claim Your One time $20 Drop in rate to our Private Studio today.

Expires in 19 days

Available: 50

$5 off first visit to our private member studio. Redeemable for any class on schedule. Become a member today!

$15 OFF YOUR FIRST MONTH OF MEMBERSHIP!

This can only be redeemed in the center with new clients only. Please contact us today 619-713-6234 to claim your offer
Private and Group Services we offer

Private lessons-

Don't Like crowds or embarrassed

Not feelining well and need an online one on one

Injury based custome to your needs

single pose work to further your practice

alignment based basics

customized genre if you have a style you wish to improve on

Retreat lessons

Workshops requests

Group Lessons:

Sports teams of all ages

Cooprate settings

Lunch time yoga brought to you

Team building

 

What is Reiki

Reiki is a Japanese technique for stress reduction and relaxation that also promotes healing. It is administered by "laying on hands" and is based on the idea that an unseen "life force energy" flows through us and is what causes us to be alive. If one's "life force energy" is low, then we are more likely to get sick or feel stress, and if it is high, we are more capable of being happy and healthy.

The word Reiki is made of two Japanese words - Rei which means "God's Wisdom or the Higher Power" and Ki which is "life force energy". So Reiki is actually "spiritually guided life force energy."

A treatment feels like a wonderful glowing radiance that flows through and around you. Reiki treats the whole person including body, emotions, mind and spirit creating many beneficial effects that include relaxation and feelings of peace, security and wellbeing. Many have reported miraculous results.

Reiki is a simple, natural and safe method of spiritual healing and self-improvement that everyone can use. It has been effective in helping virtually every known illness and malady and always creates a beneficial effect. It also works in conjunction with all other medical or therapeutic techniques to relieve side effects and promote recovery.

Cupping & Fire Cupping

Cupping therapy is an ancient form of alternative medicine in which a therapist puts special cups on your skin for a few minutes to create suction. People get it for many purposes, including to help with pain, inflammation, blood flow, relaxation and well-being, and as a type of deep-tissue massage

During both types of cupping, your therapist will put a flammable substance such as alcohol, herbs, or paper in a cup and set it on fire. As the fire goes out, he puts the cup upside down on your skin.

As the air inside the cup cools, it creates a vacuum. This causes your skin to rise and redden as your blood vessels expand. The cup is generally left in place for up to 3 minutes.

A more modern version of cupping uses a rubber pump instead of fire to create the vacuum inside the cup. Sometimes therapists use silicone cups, which they can move from place to place on your skin for a message like effect.

Wet cupping creates a mild suction by leaving a cup in place for about 3 minutes. The therapist then removes the cup and uses a small scalpel to make light, tiny cuts on your skin. Next, he or she does a second suction to draw out a small quantity of blood.
Customer Reviews
4.95
star
star
star
star
star_half
based on 20 reviews
Tranquil Earth is my most favorite outing everyday. Great teachers, classes and environment.

I started going to Tranquil Earth Yoga in September and I love it!!! They are so welcoming, and truly inspiring!! The teachers are amazing!! The all are very informative and have so much belief in you and the learning of your practice. Not only are they all amazing teachers but the studio definitely practices all protocols of the CDC making sure everyone's temperature is checked at the door along with sanitizing hands, and wiping down feet with clean individual hot towels before entering class. Not to mention they have sanitizing spray for your mats. I definitely recommend TEY studio!!

I highly recommend Tranquil Earth Yoga studio to all.

Tranquil Earth Yoga is a very excepting, positive, and above all friendly place to practice yoga. I love the fact that the instructors like Janel, Ashely, Surya, Crys are down to earth and make the practice attainable for all. It is a place that nurtures your souls and allows you a place to find some inner peace.

I have been going to Traquil Earth Yiga for six months now. I love the classes and the instructors. It has a wonderful relaxing environment . There are many classes to choose from and classes throughout the day. I highly recommend.

A great place to get your yoga on!
I started Tranquil Earth Yoga for about a month now and I can say it was the best decision I made for myself!! I never really tried yoga or Ariel yoga until this studio and they are very nice, and clean. During classes they explain everything so throughly you don't feel lost and are able to enjoy the class even as a beginner.

Crys and all her instructors are awesome they have a variety of different yoga workouts and more!!

Had another great class today I always feel better after doing yoga! Mind body and spirit!

Had another excellent practice today!!! Thanks Cyrs

Love this place! Its my happy zin place!

I had an amazing experience at Tranquil Earth Yoga, the buti yoga class was so much fun and an amazing workout! I will definitely be back to try out their other classes!

Tranquil Earth is an excellent place to do yoga and other various fun activities. It has a nice tranquil setting with 2 yoga rooms! Check it out you won't be disappointed.
Tranquil Earth Yoga is an excellent place to do yoga and other various fun things I highly recommend you check it out!

The teachers are wonderful at Tranquil Earth Yoga! They are all very knowledgable and kind; willing to offer their time and energy for individual feedback. T.E.Y. offers lots great classes on Mon-Thur, but are limited in classes Fri-Sun, which I hope they will expand upon in the future. It would be nice to see a more even mix of both male and female teachers as there are mostly female. The owner is very inspiring ~ she has great enthusiam and care for what she provides to the community. Namaste to T.E.Y.!

Crys is such a positive force. Her curated class schedule nourishes the mind, body, and soul. Amazing instructors, all knowledgeable and warm-spirited. I have never felt so healthy physically, emotionally and spiritually as I have at any one place. I take classes here a minimum of three times a week and I look forward to the physical challenge and the social support I receive every time.

Love everything about the online classes. Convenient, honest and truly heartfelt practice. From words to movement and integrating every step with clear vebalizing. Can't wait to visit the studio when lockdown is lifted.
Earn "1 FREE MONTH!" with our Loyalty program
Earn points when you complete activites
Every time you Check-In

1 point

Share on Social Media

15 points

Post a review

20 points


Redeem Points for rewards
10% OFF any retail item!

50 points

$10 OFF YOUR NEXT MONTH!

75 points

$20 OFF YOUR NEXT MONTH!

110 points

$15 OFF A BODY SERVICE!

150 points

50% OFF YOUR NEXT MONTH!

250 points

1 FREE MONTH!

500 points
Enter your Name and Mobile number to join the program or check your rewards.
By registering for this program, you agree to receive automated text messages from "Tranquil Earth Yoga Online & center".
Opt-in not required for purchase. Standard data rates apply.
Subscribe to receive more offers and news
Join thousands of awesome people, there is only one thing to do.
Location
8691 La Mesa Blvd
La Mesa, CA, 91942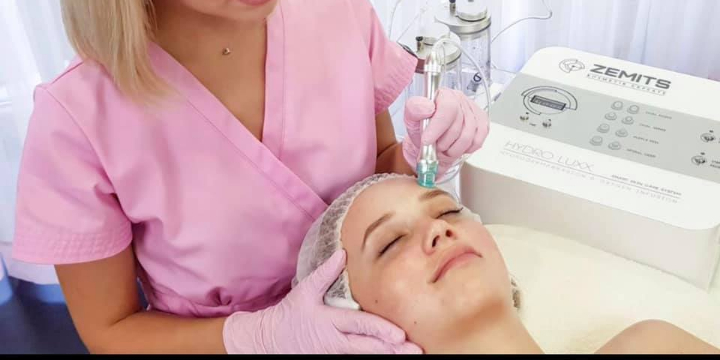 ONLY $79 for Hydrodermabrasion with Oxygen Infusion Special (+ L.E.D.)
Bella Skincare Solutions
Claim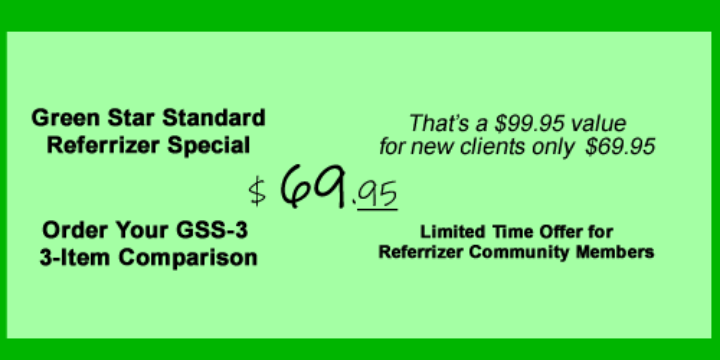 $69.95 for GSS-3 3-Item Comparison at Green Star Standard (30% discount)
Green Star Standard
Buy Now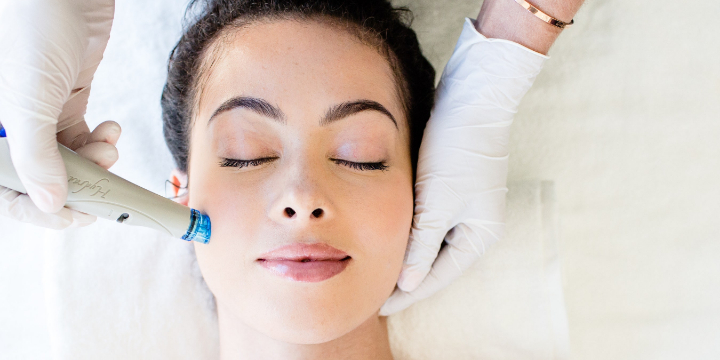 45% OFF 2 HydroFacial Dermabrasions + Vitamin C Enzyme Peel!
Bella Skincare Solutions
Claim
4 for $40!! + $20 OFF the first month at APEX School of Movement San Diego
APEX School of Movement San Diego
Claim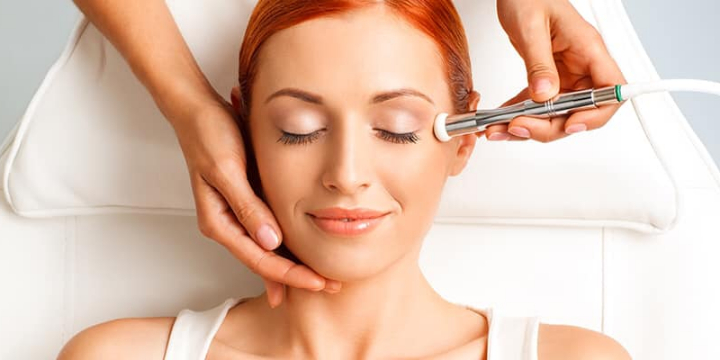 $71 OFF One HydroFacial Dermabrasion + Brightening Vitamin C Enzyme Peel (ONLY $99!)
Bella Skincare Solutions
Claim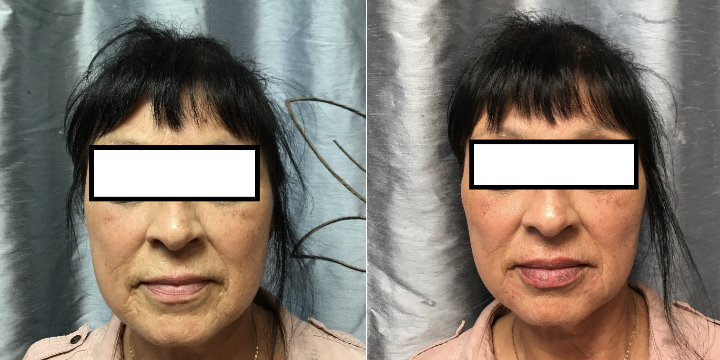 ANY 3 fillers $1450 & get $50 OFF Botox/Dysport
Beauty & Body Hillcrest/Solana Beach
Claim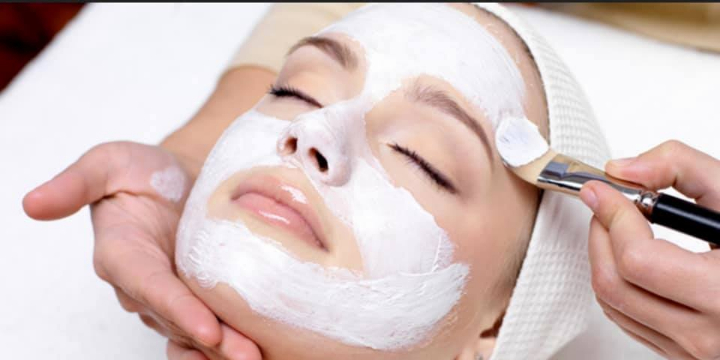 50% OFF 1 HydroFacial + Microcurrent lift + Vitamin C Enzyme Peel!
Bella Skincare Solutions
Claim
Hello Tranquil Earthlings,🙏 We want to insure you that we will be opening our doors soon and are working extremely hard to insure your experience is safe and remains true to what we believe in. We have been delighted to share our practice with you live, online within the comfort of your homes. This pandemic has forced a drastic change to all of society and we understand the frustration. A special thank you goes to the clients who reached out and expressed help was needed with the online transition. Even though it was not perfect, It was Crys' pleasure to help with your setup and we are glad we were able to see each of you in the classes you have been able to attend. We will do our very best to maintain online class availability when the center has reopened. Allowing clients to stay home when not feeling well and attend some of their favorite classes live to help manage busy lives or traffic jams! We know it is not easy to commit when we are in such a confused time of our journey and so much is unknown about our futures. Please know we truly appreciate you sharing space through the interwebs. We cannot wait for restrictions to be lifted so we can resume practicing in the center together once again. We have enjoyed creating a special bond during this time and have gained an extreme respect for everyone's individuality, our final transition out of the pandemic will soon be within reach and a new balance will be attained. We want for all of our community to be 100% comfortable and safe when you walk through our doors again. We sincerly thank you for your support during our most challenging times. It truly means so much to us that you have remained a part of our passion to bring a new found unity into our community. We understand that everyone has been affected differently and has been required to change lifestyle. In response we will be changing many things to help our community grow, this includes but not limited to: new membership rates, membership rewards, improved Newsletter & special highlights from some of our favorite La Mesa Business's. Spreading the word of La Mesa news and making sure we have a class for everyone that walks through our doors at the convenience of your fingertips. We will do our very best to make every step of the way as smooth as possible. Please enjoy our new and improved newsletter, which will still post every 3 months. If you have anything you would like to add at any time, or have a local business of your own, please let us support you. Stay strong and see you soon!Crys & Nick SmithALL our classes are live online. A zoom platform can be accessed through an app on your phone.Need help? CONTACT US, we will be more than happy to help.Our members have received the class list and links, if you have misplaced it or need it again let us know. Once you sign up for class a link will be emailed to you 20 minuites prior to class start time. We are accepting all forms of payment at this time: card, venmo and classspass users.Although coronavirus has hit our economy, more testing sites have become available.Numbers of new cases are decresing and the country is slowly opening back up. San Diego is currently in phase 2 of reopening. Social distance. & facemasks are required for all. Exceptions for disabilities and children under age 2. If you need a face mask please let us know, we have some for sale at a reasonable rate for adults and children. Make sure to wash or dispose after every use to insure your breathing air quality.County Website Link for testing and infoWe have a spray bottle of hand Sanitizer available in all rooms.3 handwashing stations are present on site in two bathrooms and in the market area.Floors are conviently marked for safe distance for yoga mats, seating and silk useWe have posted our covid response on all entrances for all to see and given it to each contractor within our space.Face masks are a county requirement and must be worn within 6ft, you may remove your facemask during your practice due to distance requirements met. Masks are sold in our shop for your convienence.All Fabrics and props will continue to be washed after each use. Please help us by bringing your own props and silks with you if you can. All props and silk are for sale within the center and Covid pricing exists.Some of our Loyalty Rewards include:Currently our beautiful La Mesa is in need of community support. Many have no funds and no staff to support them, and stuck in the waiting game of SBA. It breaks our heart to see so many businesses closed down for good. However we can help! Lets build each other up and stop by: City Tacos, Biliards, Act II, Barking Beauties, Tiramisu, Maxwells House of Books, Surfrider Pizza, Konichiwa Sushi, Swami's, Trolly Stop, Baskin Robins, Cenfrontis, Basilico, Small Batch and support more than ever before. We know it is a scary time for all, but it is small businesses like ourselves that help build the community, but we need the love from our people to survive the pandemic. Some of our popular favorites are open for curbside service and it is not easy, so lets show them some love during this time........ 💯💚Eva is the owner of Blackbird she has opperated an amazing shop on La Mesa Blvd for years and is now open for curbside service. She offers a gentle kind soul with a Steampunk Vibe, Victorian clothing, Herbal remedies, Apothecary, Gifts, Jewlery, sage, candles and much more. Call or stop by and pick up some of your favorites, she would love the support of our community.Mention our newsletter and recieve a 15% discount on any product.Amathyst Moon is another one of our favorites here in La Mesa, they have a large varity of Mystical & Spiritual Gifts available online and curbside pickup. Mention our Newsletter and receive a 10% Discount.A local Videogropher and photographer that has been helping Tranquil Earth Yoga Capture an amazing story. Isreal offers a professional, down to earth demeanor like no other. Extremly fair in rates, and has a very good feel for what you are looking for. Flexable scheduling and an intense movement background, so he understands how the body works to focus the lense in the right spot. Mention Tranquil Earth Yoga sent you, so he knows we are spreading the word for his amazing work.Congratulations to our seniors here in La Mesa From Helix High School and every high school in San Diego County. These seniors have been extremly strong and brave through the pandemic even though they have lost so much. Seniors this year will not get the chance for traditional luxuries the way everyone in the past has with the usual traditions such as prom, senior trips, senior class chairs and most importantly a traditional graduating ceremony to share with loved ones.They are our future and we are proud to see what they will become. Many have already been excepted into some of the countries amazing colleges and are preparing for a new transition into life. There is talk however of a live broadcast celebration and they will still dress and have a drive thru ceremony on June 4th. I will keep you posted for Helix High School, as our son is a Highlander graduating with honors on his way to Colorado University in the near future. If you know a senior please congratulate them for their hard work, effort and dedication to succeed in this life, offer some guidence into the future.Share "OFFER TITLE GOES HERE" with your friend and earn up to $ for every friend that becomes our customer.This email was sent to . If you do not want to receive email from Tranquil Earth Yoga Online & center (8691 La Mesa Blvd, La Mesa, CA 91942), please unsubscribe here.Start your Marketing AutomationView in Browser

Hello Tranquil Earthlings,🙏 We want to insure you that we will be opening our doors soon and are working extremely hard to insure your experience is safe and remains true to what we believe in. We have been delighted to share our practice with you live, online within the comfort of your homes. This pandemic has forced a drastic change to all of society and we understand the frustration. A special thank you goes to the clients who reached out and expressed help was needed with the online transition. Even though it was not perfect, It was Crys' pleasure to help with your setup and we are glad we were able to see each of you in the classes you have been able to attend. We will do our very best to maintain online class availability when the center has reopened. Allowing clients to stay home when not feeling well and attend some of their favorite classes live to help manage busy lives or traffic jams! We know it is not easy to commit when we are in such a confused time of our journey and so much is unknown about our futures. Please know we truly appreciate you sharing space through the interwebs. We cannot wait for restrictions to be lifted so we can resume practicing in the center together once again. We have enjoyed creating a special bond during this time and have gained an extreme respect for everyone's individuality, our final transition out of the pandemic will soon be within reach and a new balance will be attained. We want for all of our community to be 100% comfortable and safe when you walk through our doors again. We sincerly thank you for your support during our most challenging times. It truly means so much to us that you have remained a part of our passion to bring a new found unity into our community. We understand that everyone has been affected differently and has been required to change lifestyle. In response we will be changing many things to help our community grow, this includes but not limited to: new membership rates, membership rewards, improved Newsletter & special highlights from some of our favorite La Mesa Business's. Spreading the word of La Mesa news and making sure we have a class for everyone that walks through our doors at the convenience of your fingertips. We will do our very best to make every step of the way as smooth as possible. Please enjoy our new and improved newsletter, which will still post every 3 months. If you have anything you would like to add at any time, or have a local business of your own, please let us support you. Stay strong and see you soon!Crys & Nick SmithALL our classes are live online. A zoom platform can be accessed through an app on your phone.Need help? CONTACT US, we will be more than happy to help.Our members have received the class list and links, if you have misplaced it or need it again let us know. Once you sign up for class a link will be emailed to you 20 minuites prior to class start time. We are accepting all forms of payment at this time: card, venmo and classspass users.Although coronavirus has hit our economy, more testing sites have become available.Numbers of new cases are decresing and the country is slowly opening back up. San Diego is currently in phase 2 of reopening. Social distance. & facemasks are required for all. Exceptions for disabilities and children under age 2. If you need a face mask please let us know, we have some for sale at a reasonable rate for adults and children. Make sure to wash or dispose after every use to insure your breathing air quality.County Website Link for testing and infoWe have a spray bottle of hand Sanitizer available in all rooms.3 handwashing stations are present on site in two bathrooms and in the market area.Floors are conviently marked for safe distance for yoga mats, seating and silk useWe have posted our covid response on all entrances for all to see and given it to each contractor within our space.Face masks are a county requirement and must be worn within 6ft, you may remove your facemask during your practice due to distance requirements met. Masks are sold in our shop for your convienence.All Fabrics and props will continue to be washed after each use. Please help us by bringing your own props and silks with you if you can. All props and silk are for sale within the center and Covid pricing exists.Some of our Loyalty Rewards include:Currently our beautiful La Mesa is in need of community support. Many have no funds and no staff to support them, and stuck in the waiting game of SBA. It breaks our heart to see so many businesses closed down for good. However we can help! Lets build each other up and stop by: City Tacos, Biliards, Act II, Barking Beauties, Tiramisu, Maxwells House of Books, Surfrider Pizza, Konichiwa Sushi, Swami's, Trolly Stop, Baskin Robins, Cenfrontis, Basilico, Small Batch and support more than ever before. We know it is a scary time for all, but it is small businesses like ourselves that help build the community, but we need the love from our people to survive the pandemic. Some of our popular favorites are open for curbside service and it is not easy, so lets show them some love during this time........ 💯💚Eva is the owner of Blackbird she has opperated an amazing shop on La Mesa Blvd for years and is now open for curbside service. She offers a gentle kind soul with a Steampunk Vibe, Victorian clothing, Herbal remedies, Apothecary, Gifts, Jewlery, sage, candles and much more. Call or stop by and pick up some of your favorites, she would love the support of our community.Mention our newsletter and recieve a 15% discount on any product.Amathyst Moon is another one of our favorites here in La Mesa, they have a large varity of Mystical & Spiritual Gifts available online and curbside pickup. Mention our Newsletter and receive a 10% Discount.A local Videogropher and photographer that has been helping Tranquil Earth Yoga Capture an amazing story. Isreal offers a professional, down to earth demeanor like no other. Extremly fair in rates, and has a very good feel for what you are looking for. Flexable scheduling and an intense movement background, so he understands how the body works to focus the lense in the right spot. Mention Tranquil Earth Yoga sent you, so he knows we are spreading the word for his amazing work.Congratulations to our seniors here in La Mesa From Helix High School and every high school in San Diego County. These seniors have been extremly strong and brave through the pandemic even though they have lost so much. Seniors this year will not get the chance for traditional luxuries the way everyone in the past has with the usual traditions such as prom, senior trips, senior class chairs and most importantly a traditional graduating ceremony to share with loved ones.They are our future and we are proud to see what they will become. Many have already been excepted into some of the countries amazing colleges and are preparing for a new transition into life. There is talk however of a live broadcast celebration and they will still dress and have a drive thru ceremony on June 4th. I will keep you posted for Helix High School, as our son is a Highlander graduating with honors on his way to Colorado University in the near future. If you know a senior please congratulate them for their hard work, effort and dedication to succeed in this life, offer some guidence into the future.Share "OFFER TITLE GOES HERE" with your friend and earn up to $ for every friend that becomes our customer.This email was sent to . If you do not want to receive email from Tranquil Earth Yoga Online & center (8691 La Mesa Blvd, La Mesa, CA 91942), please unsubscribe here.Start your Marketing AutomationView in Browser