Call / Text Us: local_phone
Email Us: email
We have these special offers ready for you
FREE: 21 Days of Classes and 3 Personal Training Sessions

Expires in 10 months

Available: 8

Sign up now for 3 FREE weeks of classes, personal training, and nutrition coaching. Appropriate for all fitness levels. What do you have to lose?!?
Why our customers say we are the best
Customer Reviews
4.96
star
star
star
star
star_half
based on 28 reviews
Need to speak with Mike in person.

If you're looking for a gym that will push you to do your best, keep you motivated, and great community atmosphere this is the gym for you! The staff is very knowledgeable about fitness and nutrition. They're also very friendly and truly care about helping you meet your goals and continue to grow. Coach Nat is awesome and really helps me meet my goals and improve myself. The gym community is friendly and encourages everyone to push themselves to do their best. I've been a member for two and a half months and only wish I would have joined sooner!

I've been at Raw Fitness now almost a year and I'm in the strongest I've ever been. Love the classes!

Abby was great today. It was my 1st back in a gym in over 8 months and I feel great hopefully I'll keep it up. Everyone here is awesome and very helpful

Raw Fitness is more than a gym it's place where you go for a great workout with great people. I have to be honest I am not a gym person because I don't want to be judged but at Raw Fitness it is a judge free zone. If you need more then walls of treadmills and people there just for themselves then checkout Raw Fitness. I promise you want regret it. Mike the owner is AWESOME!!!

Have spent years struggling with being out of shape. Less than a year at Raw Fitness and I'm in the best shape of my life. A definite 5 star facility with 5+ star trainers.

Great place to call a home gym! Positive and knowledgeable staff and most importantly they are results focused!
Great, energetic trainings geared towards helping you be at your best!

What a great place to become part of a work out group!

Best gym ever. Everyone who works there will do all they can to help you reach your goals!!!

Raw Fitness is the best gym at LKN!!!

Feeling good and stronger but good sore

Awesome community, great trainers, challenging classes with modifications for all skill levels. Smaller, family type atmosphere than most gyms. Trainers give advice on nutrition, recovery- this is a place focused on ove wellness.a very positive environment. I love coming here every day!

I signed up for the 6 week challenge and after 3 weeks, I have decided to become a full time member. Raw fitness is amazing from the staff to the facility!!!
This place is amazing ! The trainers are awesome!

Great coaching staff and lots of accountability! Loving it so far

Whew! I died again today! Feeling stronger every week! What an awesome class

So happy I found Raw Fitness!! You walk through the door and you can feel the positive energy!! You can tell the trainers and owner all love what they do!

Joining Raw Fitness was one of the best decisions I made this year! My trainer, Jamie, understands my specific back issues and is able to create workouts that are still challenging and effective. The environment at Raw Fitness is encouraging- it really is a community!

Best gym in the area!! I have worked out for years at every gym in Cornelius and Huntersville and they are hands down the best!!

Love this gym. The trainers are knowledgeable, motivating, and really care about you and your progress.

Raw Fitness is amazing!! Great group of people dedicated to getting you healthy and fit!
Truly a place where everyone can make their comeback! Amazing ownership and trainers that motivate you and inspire you to be your very best! Make these people your companions on your lifelong fitness journey! 💪

This gym has become apart of my family. They are so welcoming, not judgemental, and most importantly they have helped me lose 20+ pounds! I will forever go to RAW!

This gym has become apart of my family. They are so welcoming, not judgemental, and most importantly they have helped me lose 20+ pounds! I will forever go to RAW!

Five years I waited to get my foot in the door of Raw Ftiness. I was very much intimidated to even try to just inquire what this gym is all about. I finally did it! To my surprise, the folks in RF treat everybody like family. Very encouraging and patient, especially with me because I'm so uncoordinated lol. Love this gym and the peeps!
Subscribe to receive more offers and news
Join thousands of awesome people, there is only one thing to do.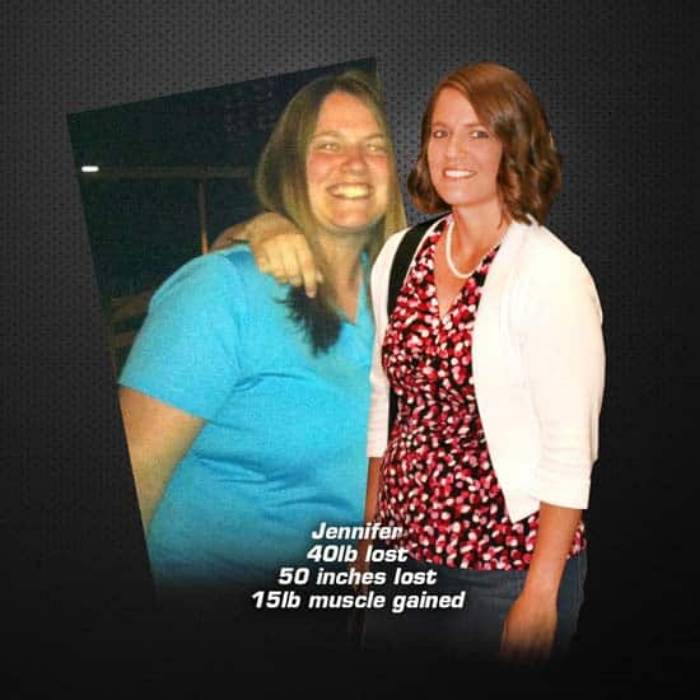 Coach Mike moved to North Carolina in December of 2009 with no clients, no gym to train at, and a burning passion for the fitness business. He got hired at a local commercial gym and the process began. A book of clients was built, and his passion led him to training from 8am to 8pm, and usually going home for another few hours of studying his ever evolving craft. His father told him, "love what you do and you will never work a day in your life." This couldn't be more accurate.
As the saying goes, "cream always rises to the top." Mike quickly got promoted to Master Trainer to the company he was working for. They did 30 minute sessions, little to no flexibility work, and left nutrition (the biggest piece of the puzzle), as an ambiguous afterthought due to the time constraints of the shortened sessions. Something had to give, so Raw Fitness was born.
A gym member approached Coach Mike due to his success in training his son for his collegiate football career, and asked him to check out his old barn with a big field in hopes of training local athletes using the space. This was the jumpstart that Mike needed. The scramble to find equipment was on, and praise God for Craigslist. Used weights, heavy bags, kettlebells, sandbags, and the legendary 360 lb tire got shoved in that old barn. It was Rocky IV all over again. No heat, no a/c, no running water; just hungry high school athletes and a willingness to train hard and piss in the woods.
If you build a better mousetrap, the world will beat down a path to your door. Raw Fitness (aptly named) got results and the interest grew. It was time to get a real space, so that old barn which many original members will miss forever, would be no more. We packed up and moved and continued to add the most cutting edge functional training tools. Clients continued to pour in despite zero marketing effort whatsoever.
January 2012 marked another milestone as we expanded again and doubled in size. This was followed by another expansion in June 2013 with another doubling in size to nearly 4,300 square feet! We aren't done yet, so feel free to join the movement. If you are serious about changing your health, body, or performance, than we invite you to come along side of us on our journey to help 100% of the people 100% of the time. It might never be accomplished, but we are not going down without a fight!
Location
18047 W Catawba Ave Suite A
Cornelius, NC, 28031