Call / Text Us: local_phone
Email Us: email
Aerial Yoga

Experience the phenomenon of aerial yoga, which uses anti gravity flow to deliver a full body workout that enhances flexibility and strength, builds confidence, increases lymphatic circulation, releases fear, and relieves stress.

Ground Yoga

Maintaining a regular yoga practice can provide physical and mental health benefits. Physical benefits include increased flexibility, muscle strength and tone, improved respiration, energy and vitality, balanced metabolism, weight reduction, cardio and circulatory health and improved athletic performance. Aside from the physical benefits, one of the best benefits is stress release and management. Sound good? Start your practice today.
Subscribe to receive more offers and news
Join thousands of awesome people, there is only one thing to do.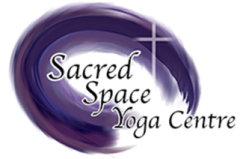 Sacred Space Yoga Centre (SSYC) aspires to be an extension of God's love by unselfishly serving, encouraging and positively impacting lives.  We endeavor to assist all in finding and maintaining their personal space of physical, mental, and spiritual healing.
SSYC endeavors to be an extension of God's hands, eyes, and ears by altruistically providing the healing properties of yoga to EVERYBODY through its outreach programs; H.A.N.D.S. UP Yoga  (Healing and Nurturing Deprived Sons), Selfie Yoga for Girls (Building a Better Reflection) and Save a Space for ME (domestic abuse survivors and single mothers).
Location
4801 Chrysler Dr
Detroit, MI, 48201