Call / Text Us: local_phone
Email Us: email
We have these special offers ready for you
10% off Dermaplaning Service

Expires in 3 months

Available: 13

Your perfectly smooth new skin enhances and improves the application of your makeup! Dermaplaning promotes the growth of new skin cells by removing the old ones away. Helps the effectiveness of your current skin regimen. Plus immediate results!

$20 OFF for dermasweep at Shekinah Clinical Spa

Expires in 1 month

Available: 15

Your skin will be instantly smoother and you will notice a vibrant glow after the first treatment. Hyper-pigmentation, acne scars, fine lines, and stretch-marks will lessen gradually over a series of microdermabrasion treatments.

$50 OFF for a Single Laser Genesis or Limelight Treatment

Expires in 12 months

Available: 19

Limelight IPL Photo-rejuvenation for melasma and sunspots. Laser Genesis Non-ablative. Improves skin texture, redness/Rosacea, enlarged pores, & scars.

$15 OFF for 1 hr Facial at Shekinah Clinical Spa

Expires in 13 months

Available: 15

A relaxing 1 hour facial using a blend of PCA products customized for your skin care needs.
DermaSweep


This particle-free system incorporates a gentle vacuum action to lift the uppermost dermal layers, while the precision DermaSweep wand brushes away dead skin in targeted areas.
Why our customers say we are the best
Customer Reviews
4.99
star
star
star
star
star_half
based on 119 reviews
Very nice & knowledgeable staff

Jo Jo and Jenny are always friendly, dependable of service, and allow me to have more confidence when I leave. Jo Jo is reliable with her care and she ensures safety of the procedures and between procedures. I rest peacefully under Jo Jo's Care.

I LOVE JoJo and Shekinah Spa!

Everyone is so friendly and excited to help!

Today I had a Dermasweep. What a great experience! My face feels so much smoother, and soft. I highly recommend this service. Jojo was awesome explaining each step. Can't wait for my next appointment. Differently 5 star treatment

Great service. Excellent Atmosphere

I absolutely love this place! I had sclerotherapy done using the laser technology. Say good bye to spider veins!

Shekinah is amazing and the staff is very friendly and incredibly knowledgeable and talented!
I highly recommend their products and services

Great products. and services!

Excellent care and service! Products are wonderful!

Shekinah is my fave place to go for my "me time". I absolutely love everyone there. My treatments are absolutely amazing and so relaxing! I will forever get my treatments done at Shekinah and I recommend them to everyone and their mom without a doubt!!! Promise, you'll thank me!! You're welcome!! 👍❤

Very knowledgeable and friendly staff!

Friendly place with amazing services! Will definitely go more!
Amazing people, phenomenal results, and experience to guarantee results. Best place to go in the region!

Clean, professional, ladies are wonderful

Wonderful experience! Very clean, professional, and relaxing message and facial! I will definitely be going back!

Friendly place and great services!

Love the ladies at Shekinah. Have used them for numerous different services and all were spectacular! Jenny is always so helpful and Sarah's massages are amazing.

I had a very enjoyable and relaxing facial with neck massage. I highly recommend!
Another great visit today with Sarah! Such a relaxing end to my day

Love all the services and the gals are all wonderful. Sarah is such a great asset to your business. So caring and wonderful.

Best facial I've ever had! Spa and staff were incredible!

Shekinah Clinical Spa is amazing! The staff is wonderful and so professional, the establishment is very clean, and everyone is incredibly helpful!

As always, amazing, personable, top quality service! I couldn't recommend them more.

Shekinak is a fabulous place here in town for laser hair removal! I highly recommend it!

Love how clean and how the staff is always checking to make sure you're comfortable.

Amazing place, highly recommended
Went for my "post corona" eyebrow wax today. Sarah is amazing! She gave me some tips to help get my eyebrows more even. She's friendly and fun. It was my first time using wax services at Shekinah. It won't be my last!

Excellent services and awesome people to be around.

Friendly and knowledgeable staff! Great service everytime!

Great like always! Never disappointed in the services provided. Very professional staff and very nice office.

I think Shekinah is great. Professional, clean, trustworthy, nice people. I feel good leaving there.

Amazing as always! I love how friendly Jojo and how great the treatments are.
JoJo and her staff are so patient and kind. I enjoy their facility and love their treatments.

I had a wonderful experience with the Shekinah clinical spa! The atmosphere is very warm and welcoming! They are very informative and answer any questions you might have. I will definitely be going back!

Great services and even better staff! Love coming ti Shekinah

The staff are so amazing and take such good care of you! I can't wait to try some different spa treatments soon! Love love love

I feel amazing when I leave the office! It feels amazing to feel comfortable and everyone is so kind. Thank you!

Amazing, professional staff! Exceptional services and results. Gillette is so fortunate to have such talented people in Gillette. Thank you Shekinah!

Came in today for IV Hydration and have to say this place is amazing. So glad that Gillette now has a clinical spa. A++
Thorough explanation of services, professional and friendly staff, and the best part, stunning results! 😍 This is the only spa you need in your life!

Book a massage today with Sarah. She truly gives you her best. Very knowledgeable in skin care and addresses your issues.
Subscribe to receive more offers and news
Join thousands of awesome people, there is only one thing to do.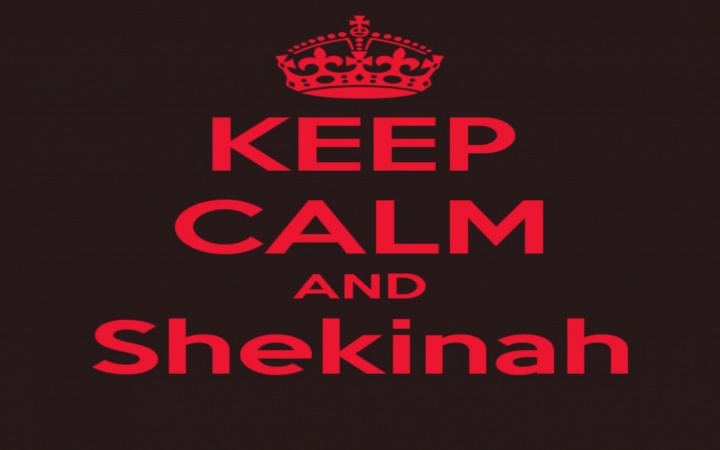 Joanna Bucholz
Owner & Registered Nurse
Joanna is a Gillette native whose professional experience demonstrates an ability to provide the highest levels of care and comfort in even the most challenging environments. She developed a keen understanding of clinical procedures on the surgical floor in a hospital setting. Meanwhile, working as a pre-op and post-op nurse in an ambulatory surgery center refined her ability to identify and accommodate clients' needs. She established Shekinah Clinical Spa to provide Gillette women and men the highest standards for clinical care, enhanced by a nurse's intuition for comfort.

​ Joanna earned her nursing degree in 2007 from AIMS Community College in Greeley, Colo. and holds a B.S. in Human and Family Services from John Brown University in Siloam Springs, Ark. She attended the National Laser Institute in Dallas, TX, where she received extensive training in Medical Aesthetics. She's also travelled to Denver for training in the latest skin care techniques. Clients at Shekinah Clinical Spa are pleased to discover Joanna is a "people person" who truly cares about making her clients feel good about themselves. When she's not assisting clients at Shekinah Clinical Spa, you can find Joanna at home spending time with her husband and their daughters.
Location
110 East Lakeway Road Ste 700
Gillette, WY, 82718
Check out these exclusive offers