Call / Text Us: local_phone
Email Us: email
Top Rated Energy Reiki & Sound Healing Therapist in Dania Beach
Contact Us send
Open now
Today: 01:00 PM - 09:00 PM
We have these special offers ready for you
(Save 25%) $166.00 for SOLSTICE Revitalizing Reset Sound Healing Reiki Tune Up

All your senses will be activated, the cells in your body will be bathed in sound healing frequency vibrations, & you will feel the TESLA Energy Waves, & the warmth from the Reiki Healing, & Access Consciousness Bars. Intuitive Coaching & Chakra Read

Gift Certificate- Chakra Cleansing Revitalizing Special Only $166

Expires in 23 days

Available: 7

All your senses will be activated, the cells in your body will be bathed in sound healing frequency vibrations, & you will feel the TESLA Energy Waves, & the warmth from the Reiki Healing, Access Consciousness Bars. Intuitive Coaching & Chakra Reads

First Timers Only- Save $100 for a Revitalizing RESET for only $122 For a Introduction Revitalizing Combo Chakra Balancing Sound Healing Session

Expires in 23 days

Available: 7

All your senses will be activated, the cells in your body will be bathed in sound healing frequency vibrations, & you will feel the TESLA Energy Waves, & the warmth from the Reiki Healing, Access Consciousness Bars. Intuitive Coaching & Chakra Reads

Couples or 2 People Special $250.00 - MULTISENSORY REVITALIZATION CHAKRA ALIGNMENT SOUND HEALING MEDITATION TUNE-UP

Expires in 29 days

Available: 7

All your senses will be activated, the cells in your body will be bathed in sound healing frequency vibrations, & you will feel the TESLA Energy Waves, & the warmth from the Reiki Healing, Access Consciousness Bars. Intuitive Coaching & Chakra Reads
Reiki Healing with Intutive Transformational Coaching

Relax with a Revitalizing Reiki Session
Starting off with a deep dive transformational Coaching Session prior to getting on the table.

Sound Healing with Crystals and Pyramids

Let me tune you up, using over 30 instruments on and around you.
activating every cell in your body.
Also included is some Reiki and Access Consciousness Bars.
 

TESLA Healing

Pendulum Chakra Readings

Chakra readings are Included with every healing session, before and after the session by the use of a Pendulum.
 

I also offer Free readings anywhere in the world.
Book here from 11 am -1 pm eastern.
https://sherikaplan.as.me/virtualcoffee

Intuitive Transformational Coaching

We take a deep dive uncovering and discovering what is holding you back in your life and how to let go of the past expereinces.
Saturday, July 30th Healers Network 27th Virtual Holistic Health Wellness & Psychic Fair on Zoom and YouTube
9 HOURS- 15 SPEAKERS- HEALERS-PSYCHICS-AUTHORS AND MUSICIANS TO HELP YOU REPLENISH And RECHARGE without leaving your home!
IT'S A WORLD OF FUN FOR YOUR HIGHER SELF!
At HEALERS NETWORK 27th HOLISTIC HEALING &
SUPER PSYCHIC FAIR On ZOOM and Youtube (link after registering)
Saturday, July 30th
 
1:00 pm- 10:00 pm Eastern (All day access)
12:00 pm- 9:00 pm Central
11:00 am- 8:00 pm Mountain
10:00 am- 7:00 pm Pacific
6:00 pm- 3:00 am UK
4:00 am- 1:00 pm Australia (7/30)
12:00 am - 9:00 am India (7/30)
A star-studded group of experts in holistic health physical mental and spiritual wellness and psychic insight welcome you to an inspiring event filled with experiences education entertainment and enlightenment. Access to all activities including "close encounters" with all of our presenters Free Readings specially reduced priced private mini- psychic and healing sessions speed readings fun room experiences and exciting door prizes are all via Zoom.

 
Access To All Activities Including "Close Encounters" With All Of Our Presenters Free Readings, Specially Reduced Priced Private Mini- Psychic And Healing Sessions, Speed Readings, Fun Room Experiences And Exciting Door Prizes Are All Via Zoom Ad Also Streamed On Youtube.
 
15 Speakers 9 Hours
FREE psychic & card readings, discount prices,  door prizes, shopping with vendors, move from room to room freely on your own. Come & go all day. Free admission, by sliding scale.
 
"I was enlightened to the various spiritual healing treatments available. It was a very informative event. I enjoy it. I did have a couple of sessions and learned more about myself than I knew before. I am grateful for platforms like this to expose us to these things and teach others how to access these services."
Joanne Mille
"I was very impressed by all the energy that was present at your Zoom presentation today. I am looking forward to seeing the next presentation on Dec 18. You are doing a fantastic job."
Gary King
Thanks for the lovely holistic expo yesterday!
Deepa Majmudar
"Thank you so much for the AMAZING event you hosted yesterday! What an incredible gift you've put together! I'd like to make an offering I just won't be able to do that until Friday. Could you please send me a link to do so? Thank you again so very much.Just an absolutely amazing experience and blessing!"
Amy McLoughlin
How It WORKS- A Sampler
Come and go as you please throughout the event.
You get full access to all activities including "close encounters" with all of our presenters and specially reduced-priced private mini- psychic and healing sessions speed readings fun room experiences and exciting door prizes are all via Zoom.
Don't miss the chance to hear insights from global practitioners you might never have the chance to meet! Relax sit back and enjoy the fun!
Watch the Intro
~ Visit Virtual Exhibit Rooms for sessions and shopping and meet and greet
~ Try FREE mini sessions with each practitioner 
~ Experience Live Ceremonies Activations Meditations
~ Listen to Real-Time Music
~ Speedreadings- move from room to room- Free Readings (4:30 pm)
~ Enjoy private sessions with gifted Healers- reduced show prices
~ Get answers with our Readers and Psychics- reduced show prices 
~ Visit with the speakers after their presentations right in their room for Q and A
~ Listen to the Panel discussion
~ Win Door Prizes (worth thousands of dollars)
~ Do some Shopping- with special show offers
 ~PlayRoom Experiences: meditation movement activations readings & much more

Come join us! Register on ZOOM here
Visit the website for schedule and bios
https://sherikaplan.com/healersnetworkvirtualfair
 
Want to Participate?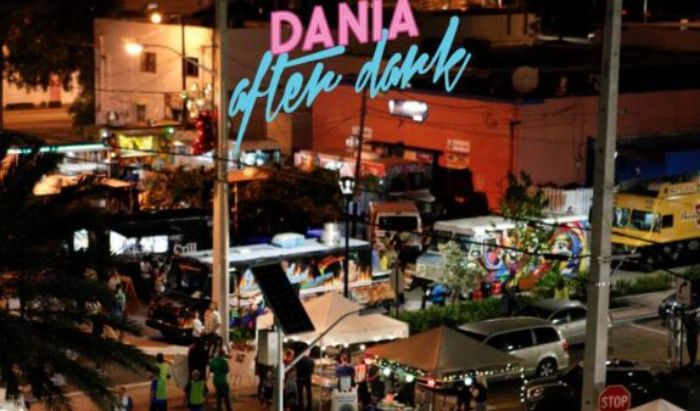 July 9th Open House at the Revitalizing Center at Dania Beach After Dark Street, Art and Music Festival
🌙 Dania After Dark Street Festival is Back! 
The ever-popular monthly street festival returns to second Saturdays!

Join us Saturday, July 9th
At City Hall 5-10 pm.
 
Due to possible rain, make sure to check the website https://daniaafterdark.com before heading over
 
Visit me at The Revitalizing Center for Free Chakra pendulum+ readings and 
Mini balancing sessions 

Experience the Crystal Body Massager Blower Free 15 minutes demo
Learn how to play the instruments 
Learn how to use the pendulum
Refreshments 
Shopping for Shungite, Crystal, Sage, Essential Oils, Jewelry 
 
I am located across the street, enter on 1st street from the event in
Canterbury Square 38 South Federal Highway #9 Dania Beach

Questions? Call me Sheri Kaplan 866 339 0163
 
The event is Conveniently located on the closed-off streets right in front of Dania Beach City Hall - SW 1st Ave between 1st Street & Dania Beach Blvd.
▶️ ART
• An artisan marketplace featuring a variety of local makers designers and curators. 
• Monthly art exhibitions & showcases.
• Visit the Dania Beach Art Atrium to see Art in the Hall: original artwork by featured artists. 
▶️ MUSIC
• Each month Dania After Dark features a live stage with musical performances.
▶️ FOOD & DRINKS
• A variety of local food trucks on site
• Food stands with street-style fare 
• Visit the pop-up bar for beer & cocktail specials.
▶️ VINTAGE
• Known for its' vintage charm Dania Beach is home to a number of local antique & vintage shops!
• Shop local vintage dealers with an eclectic mix of antique collectible and retro goods.
▶️ CULTURE
• Enjoy on-site activities & mingling with like-minded guests
• Learn about new Dania Beach projects and plans
FREE ADMISSION • ALL AGES • PET-FRIENDLY
Free Parking Garage on-site!
For additional information please contact:
info@atlanticstudios.com • 954-785-7475
For VENDOR information please visit:
https://form.jotform.com/212805306763151
or contact: vend@atlanticstudios.com
#daniabeach #daniaafterdark #daniabeachfl 
#openhouse #livemusic #festival #foodtrucks #streetfestival #valentinesdaygift 
#readings #healings #shopping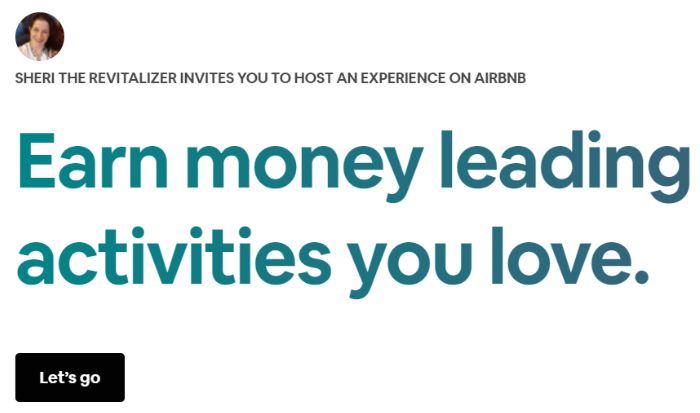 Tuesday, July 12th- Reach A Whole New Market- Make Money on Airbnb without Renting a Room by Hosting Travel Experiences

Reach A Whole New Market- Make Money on Airbnb without Renting a Room by Hosting Travel Experiences
"Looking for a New Side Hustle?
Do You Want to Learn How to Sell Experiences and Not Rooms on Airbnb.com and Get paid for Your Passion?"
Do you want to provide a memorable fun experience with travelers or explorers and get paid for it?
Do you want to show guests such a good time they'll have stories to share back home?
When you Host an Experience you're giving guests your perspective on a city craft cause or culture.
With Experiences, you connect people together and give them a deeper understanding of something you're passionate about.
Have you ever heard of AIRBNB.COM/Experiences?
Let me teach you how to Reach A Whole New Market!
I teach a Masterclass on The 2nd Tuesday Every Month on Zoom
Tuesday, July 12th
12 to 1:30 pm. Eastern /USA
11:00- 12:30 pm Pacific
5:00- 6:30 pm UK
Let me teach you how I have monetized using this travel platform.
REGISTER here for Zoom
https://speakerpreneur.zoom.us/meeting/register/tJAkd-qgqjMiE9GB2WsBCMMpObRtoQJK1_wq
What are Airbnb Experiences?
Experiences are one-of-a-kind activities hosted by inspiring local experts.
They go beyond typical tours or classes by immersing guests in a host's unique world.
A sample of experiences can be teaching a cooking class bringing a guest on a tour of your farmers market or museum or of your favorite part of town a convertible car ride on the beach morning meditation on the ocean a bike ride in the park astrology reading a tarot reading a sound healing a magic show a dance class.
Do you love to cook or bake or make arts and crafts?
Have a love for photography or painting enjoy meditation on the ocean or yoga in the park?
Do you perform sing or play any instruments?
Do you know how to read astrology charts psychic readings akashic records or tarot cards?
Can you offer hypnosis or coaching?
Do you have a recording studio?
Love hiking or biking?
Do you own a watercraft or boat?
Do you own a 15 passenger bus or van?
Do you have a love for beer or food?
Do you know your neighborhood inside out?
Do you know about local hidden gems?
Maybe you're an architect or historian or a local guide?
Have a garden farm or ranch?
The sky is the limit!! We can package it to make it a fantastic experience that they will rave all about you!
Categories:
• History and culture
• Food and Drink
• Nature and Outdoors
• Wellness
• Entertainment
Online experiences can be hosted from anywhere through video on Zoom and in-person experiences (like mine) and are hosted on location. People use the beach parks and even their homes.
For Hosts
Experiences are an opportunity for anyone to share their hobbies skills or expertise with the world.
For Guests
You do not need to stay in a home on Airbnb in order to book an experience.
Experiences last a few hours on average. They can range from workshops to long treks and are available for various skill levels and interests. Every experience is reviewed by Airbnb to make sure they meet our quality standards.
You will walk away with an understanding of the platform the listing process what they are looking for in a listing the calendar system the communication with guests and how to begin your own listing.
GET REGISTERED
https://www.sherikaplan.com/masterclass
GET STARTED ON AIRBNB
https://www.airbnb.com/x/skaplan97
No Time? Purchase the Recording Link
https://app.acuityscheduling.com/catalog.phpowner=11487791&action=addCart&clear=1&id=1256705
REVIEWS
https://www.airbnb.com/experience-hosting/reviews
I couldn't have asked for a better experience! I went into the session with no expectations. I felt very comfortable from my initial interaction with Sheri all the way to the end of my session. I've definitely gained mental clarity and a sense of peace since being there. I am really looking forward to seeing Sheri again soon!
Victoria
Airbnb suggested this as a 'to do' while I was visiting the area for a week. This was much more than I anticipated. The session included a few minutes to sit down and talk with Sheri before the Sound bath began. For the sake of brevity and to avoid a spoiler (for those who like surprises) she took me on a journey of various instruments and sounds crystals and stones. I quickly relaxed and must've immediately went to sleep because the sound bath felt like five minutes. However when we were done I felt like I slept for a week. This was quite a treat. I will definitely see her again on my next visit to the Fort Lauderdale area. Winston
I was visiting Florida and decided to try something new. My cousin and I really enjoyed the experience and both felt great when we left. It was hard for us to put into words but we both felt lighter and more optimistic. I would go again if I return to Hollywood!!! Julie
Amazing time with Sheri… She really focuses on problem chakras and does a deep dive into ones story to give the most of her healing abilities. Will absolutely be going back again soon! Devon
For anyone who hasn't had an experience like this it might seem a little "different". I myself was skeptical at first but it literally was an out-of-this-world experience! Sheri was great! She took notes as she listened to our stories was sympathetic understanding and kind. I would say take the opportunity to open your mind to something new and you might just be pleasantly surprised! Charles
Sheri was awesome. My husband and I went together and he said it's the most relaxed he's ever been. I came out with a lot less pain and felt energized! Cathy
This was a first experience for me. It was very nice to relax and balance the chakras. Sheri is very caring and has a lot of experience. It was very nice to find this holistic experience on Airbnb. I will advise my Canadian friends to meet her in the future. Thank you Sheri! Sophi
I had never done this before and I didn't know what to expect. She was awesome straight forward and I'm gonna be back when I come to Florida. After I left the session I felt balanced out idk how to explain just try it out. Miles
Wonderful experience. I'm going to keep going and going and going!
Marissa
My experience was very relaxing. Always good to slow down and take some time to try and turn your mind off. Sheri helped with that and I enjoyed my experience. Owen
Sheri is a wonderful spirit who helped me heal tremendously. I feel much more aligned with my best self thanks to this experience! Roger
I am very grateful for this experience and my life is forever changed because of it. Makaila
Why our customers say we are the best
Customer Reviews
5
star
star
star
star
star
based on 1 reviews
Great consultant and event organizer
Subscribe to receive more offers and news
Join thousands of awesome people, there is only one thing to do.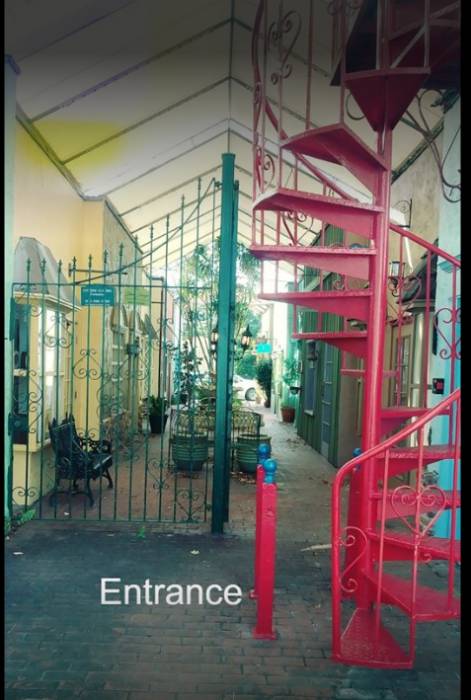 Sheri "The Revitalizer" Kaplan, For over 25 years is a qualified & certified Transformational Coach, Sound, Energy and Intuitive Healer, Author, & Motivational Speaker. Sheri's unique healing style integrates Reiki, TESLA Healing, Energy Healing, Access Bars, Crystals, Shungite & Pyramids. She uses over 30 Sound Healing instruments to create Balance Relaxation & Chakra activation as she activates every cell in your body.
A leader in the South Florida Community For the past 7 years she has taken her in-person event virtually and produces a monthly Healing Platform called Healers Network Holistic Healing & Psychic Fair on Zoom. She is soon launching https://Healers.Network, an E-Commerce Global On-Demand Wellness Marketplace.
She Provides live in-person services in Dania Beach, FL You can find all her links at https://linktr.ee/sherikaplan
Location
38 South Federal Highway #9
Dania Beach, FL, 33004
Check out these exclusive offers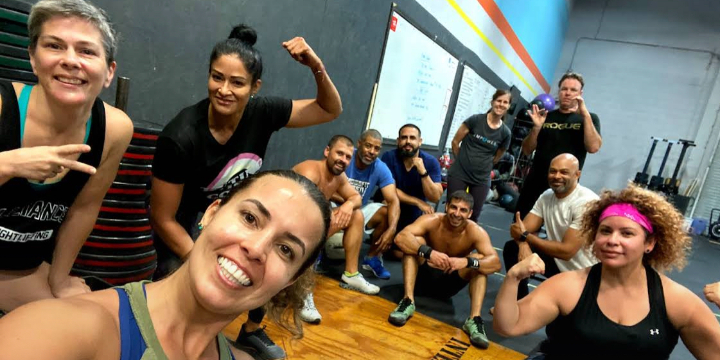 90 Day Transformation at CrossFit CVI
CrossFit CVI
Claim
New Special - FREE $50 Gift Card Towards Body Contouring!
Golden Touch by Val
Claim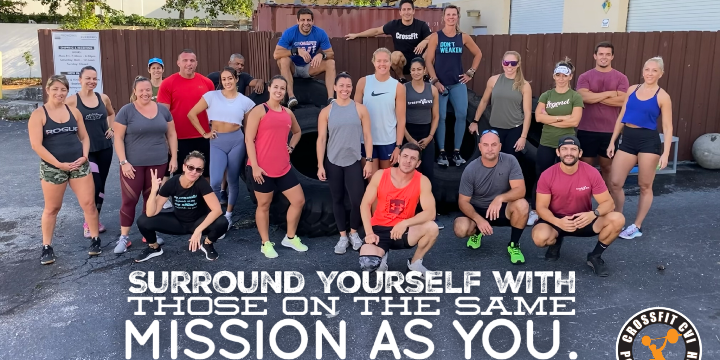 LIMITED: $99 for First 30 Days of CrossFit Classes at CrossFit CVI (40% discount)
CrossFit CVI
Buy Now
FREE week of unlimited training sessions
Gains Fitness
Claim
50% OFF Hyaluron Pen Lip Fillers
Majesty's Beauty Bar
Claim
First Class for FREE + 40% OFF Your First Month Membership (no obligations)
CrossFit CVI
Buy Now
50% OFF Your 1st Hypnotherapy Session!
Harmony Resounds Wellness Studio
Claim
EXCLUSIVE - Free Hypnotherapy Audio Download
Harmony Resounds Wellness Studio
Claim
Up to 50% OFF First visit! - Limited time OFFER (New clients ONLY!)
Majesty's Beauty Bar
Claim
$30 for Brazilian Wax For Her at Golden Touch by Val (44% discount)
Golden Touch by Val
Claim
New Special - FREE $30 Gift Card Towards ANY Facial!
Golden Touch by Val
Claim
Call Now (866) 339-0163This email was sent to . If you do not wish to receive further emails from Sheri Kaplan Health and Wellness (38 South Federal Highway #9, Dania Beach, FL 33004), please unsubscribe here.