Call / Text Us: local_phone
Email Us: email
The Best New Facial Bar In Atlanta
Contact Us send
CLOSED
Today: 10:00 AM - 06:00 PM
Why our customers say we are the best
Customer Reviews
5
star
star
star
star
star
based on 3 reviews
I went with my husband, very good experience and customer service.

This place is incredible across the board. I absolutely love the decor, the ambiance is nice and relaxing and they have these amazing massage chairs that literally massages your entire body, from your toes to your fingertips. The chair actually tilts back so that you can enjoy an impeccable massage all while getting a bar facials. Andy is my girl she always takes great care of me and my skin. She's very knowledgeable about skin care especially for women of color. She was able to educate me on how the different types of peels that they offer would work on my skin. I would definitely recommend trying them out for your routine facials.

Amazing experience, such a relaxing environment!
Subscribe to receive more offers and news
Join hundreds of awesome people, there is only one thing to do.
Location
164 W Wieuca Rd NE Ste 5
Atlanta, GA, 30342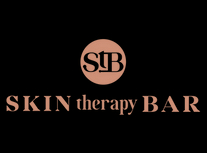 Call Now (404) 882-1718Hi !Beauties like you deserve skin care treatments that will make you look and feel younger by the day, but also provide long term benefits.But, let's be honest…Skincare can get pretty confusing, especially with so many routines, products and methods out in the public view these days!So today, we thought we'd send over 3 of the most frequently asked questions we hear from customers answered by Skin Therapy Bar's top skincare experts.How can I better understand my skin type?It's essential to figure out your skin type while developing your skincare regimen. If you're using a product that's too thick or a heavier cream, and observe your skin breaking out or getting greasy after application, listen to your skin and realize the product isn't suitable for you.However, if you're using an ingredient that's drying or exfoliating, and your skin begins to feel red, itchy, or flaky, you should know it's not appropriate for your skin.What are the most important parts of a skin care routine?Consistency is the most important aspect of any skincare regimen. Skincare solutions and ingredients can improve your skin, but it doesn't happen overnight.That's when you'll notice the greatest benefits if you keep to your routine and use the correct substances.How do I know if a product is right for me?It's not always easy to tell whether something will irritate your skin until you try it, but there are some telltale signs. However, by looking at the product's label and ingredient list, you may usually make an educated guess.We craft Skin Therapy Bar Treatments based on ingredients that emphasize true skin transformation.And we believe that those changes, big or small, have a great impact on the way you see yourself, and in turn the way you present yourself…Our HydraFacial Treatments can produce a more youthful glow that'll wow you every time you pass the mirror!And for a limited time, you can get 20% off your first session using discount code GLOW!What are you waiting for? It's time to glow, baby!This email was sent to . If you do not wish to receive further emails from Skin Therapy Bar (164 W Wieuca Rd NE Ste 5, Atlanta, GA 30342), please unsubscribe here.