F45 Training Sorrento Valley
6765 Mira Mesa Boulevard, Suite 148, San Diego, CA 92121, San Diego, CA 92121
Call / Text Us: local_phone
Email Us: email
FREE 7 Day Unlimited Training

Expires in 2 days

Available: 81

F45 Training combines elements of High_Intensity Interval Training (HIIT), Circuit Training, and Functional Training. The fusion of these three training concepts has lead to the developmnet of 31 different, 45 minute workout experiences.
Customer Reviews
4.97
star
star
star
star
star_half
based on 66 reviews
Love how they have adapted to COVID. Fun workouts that are constantly changing. Music hypes you up. And thr trainers are all great!

Very challenging workouts and great coaches!

The best place to get your ass sculpted and melt away your flab.

I love this location, unlike the ones in La Jolla they offer a free trial and don't pressure you into committing to a membership. They also are very cautious of Covid-19. Everyone is spread apart and has their own space to work out and the equipment gets wiped after each workout. I really felt welcome here and not judged or pressured. Would definitely recommend this place! They even have discount for first responders!

Great studio. Super friendly and supportive.

Great coaches snd excess ices👍Love it🏋️‍♂️
Outdoor workout with Jefferson and the rest of our class is so much fun! The exercises are awesome!

Like the community based environment and the circuits. They target all muscle groups of the body. Would love to sign up after my trial week!

Loving F45 ... I look forward to my workout every day!! Plus Jefferson totally hyped us up during our session. He pushes us to challenge ourselves and shows me different forms of exercises . I love it!

Love the trainers at the Sorrento Valley studio!

We came back from a 2 week vacation and resumed our workout with Jefferson . Still motivating us to push ourselves in our workout sessions. Love how he makes sure we are doing it right and that our form is correct.

This week has been a great week. Great push from my trainers! :)
Week 7 and I still love it!! Jefferson is awesome- he helps me with my form and pushes me to the best of my ability! Love it♥️

Great workouts! Positive vibes!

Week 4 and still enjoying F45! My trainer Jeff is giving me different workout exercises to use at the studio as well as at home!!

Trainer Jefferson is super friendly and helpful. I was very nervous to try the first class and had no idea what to expect. Jefferson made me feel welcomed right away. I really like the positive energy that everyone brings when working out. A great environment to train in!

I truly enjoy F45! Jefferson Williams is our trainer and he is amazing! He does an awesome job hyping us up and helping us out with our workouts and making sure we are doing it correctly! What a guy!!

The trainers at F45 Sorrento Valley are doing their very best under the current circumstances.
Love the workouts and the trainers! It is a lot of fun! They are doing a great job dealing with adjustments during this Coronavirus crisis! I feel safe working out here! Kudos!

Great workouts 💪 and awesome trainers.

Great location. Very friendly environment. Coaches are super friendly and helpful. I've looked around for a fitness place. When I got my free week pass at F45. I enjoyed the workout. I liked the location. And especially Coach Lauren. She was very friendly and helpful. I had a good vibes with her. And that's why after my free trial. I signed up to be a member. Plus, I added 2 friends to join me.

I experienced a FREE trail week and it was great! I mostly enjoy the small classes which allows the instructor(s) to provide personal attention. The members are engaged as well as the staff. It is definitely a great and positive atmosphere.

I've been working out at F45 for about 6 months. From the start I noticed a huge improvement in my mood and energy. The workouts are planed and ready for you along with coaches who are also ready to support and push you makes it easy to make exercise part of your lifestyle. Very convenient for people (like me) who have a tough time walking themselves to a gym and have a real productive and effective workout. It's pricey but to my wellbeing it's worth every dollar.

Great clean environment. Equipments are new. Coaches are very friendly and helpful.

Great workout. Trainers will push you if you ask for it.
Best trainers doing all they can to make workouts doable and comfortable! Highly recommend

They have the best trainers and the workout routine! Never get tired of going there.

Fun, innovative and inspiring!

To come back - Thank you Brook!

Awesome place and great mentors!

Clean gym, friendly staff

super good gym it helps to loose weight and building lean body muscles to look more healthy on good shape .
I would highly recommend this program for anyone who's looking for a quick and guided workout, it definitely is worth going to and gets a good workout in. I'm only 3 work outs in and I'm already obsessed!

The trainers are very friendly and motivating!

Love this place!! Lindsey is so knowledgeable.. pays attention to everyone to make sure their form is correct and pushes us to succeed not to give up!

Great place to workout with high energy and the workouts are always creative.

Awesome trainers and environment to get in shape!

Trainers are engaging, high energy, and happy! It's very encouraging for new members.
Best workout in 45 minutes!

this is always my best gym to go
Earn "FREE F45 Branded Apparel" with our Loyalty program
Earn points when you complete activites
Every time you Check-In

1 point

Share on Social Media

4 points

Post a review

5 points


Redeem Points for rewards
FREE F45 Branded Keyring

20 points

Bring a friend for FREE

50 points

Bring 2 friends for Free

75 points

FREE F45 Branded Top

110 points

FREE F45 Branded Apparel

260 points
Enter your Name and Mobile number to join the program or check your rewards.
By registering for this program, you agree to receive automated text messages from "F45 Training Sorrento Valley".
Opt-in not required for purchase. Standard data rates apply.
Subscribe to receive more offers and news
Join thousands of awesome people, there is only one thing to do.
Location
6765 Mira Mesa Boulevard, Suite 148, San Diego, CA 92121
San Diego, CA, 92121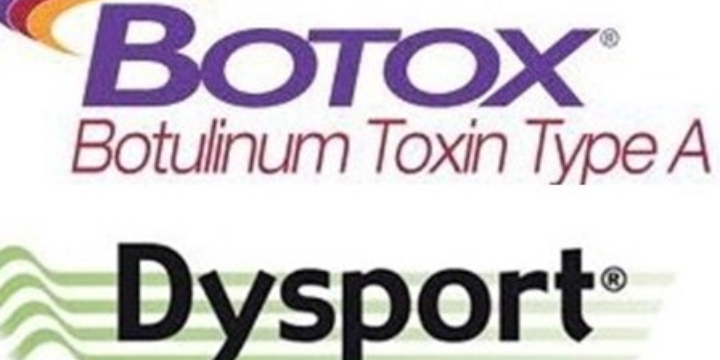 NEW Clients - 20 Botox $179 | 50 Dysport $135. Returning clients get $25 OFF Botox or Dysport (min $200 purchase)
Beauty & Body Hillcrest/Solana Beach
Claim