Call / Text Us: local_phone
Email Us: email
INDIVIDUAL

1ST TIME FLOAT SPECIAL
1 x 60 Minute Float - $49

1ST TIME FLOAT INTRO 3 SERIES
3 x 60 Minute Float Package Non-Shareable - $99

BUY NOW

STANDARD REGULAR FLOAT
1 x 60 Minute Float - $69

MONTHLY MEMBERSHIPS

$20 one-time initiation fee / minimum 2 month commitment. Each monthly float(s) allowance is valid for 60 days. Additional Floats can be purchased at the same price for each membership plan.

ONE FLOAT (Individual)
1 x 60 Minute Float Per Month - $45/month

TWO FLOAT (Individual)

2 x 60 Minute Floats Per Month - $84/month

FOUR FLOAT (Shared)
4 x 60 Minute Floats Per Month - $160/month

EIGHT FLOAT (Shared)
8 x 60 Minute Floats Per Month - $240/month

SHAREABLE

BRING A FRIEND
2 x 60 Minute Floats - $100

3-FLOAT SERIES
3 x 60 Minute Float Package - $135

5-FLOAT SERIES
5 x 60 Minute Float Package - $200
Customer Reviews
4.97
star
star
star
star
star_half
based on 87 reviews
Works for me! Sooo relaxing

My first Halo session albeit pretty good, could have been much more relaxing in a zero gravity chair rather than an upright chair.

Great float, great staff, great place!

Staff was super friendly and the atmosphere was very relaxing.

My first float! I really enjoyed it. I felt very welcome and comfortable. The entire atmosphere was soothing and relaxing. I'm very much looking forward to my next session. Thank you Souler Float!

What a great experience! I'll be back

An amazing experience. An hour of calm. Just what I needed.
Incredible! Floating really is a journey for the mind, body and soul. My floats get better and better each time I could've easily done an extended float today 😁! Awesome, thank you Souler Float!

Amazing experience! Great staff and beautiful facilities.

This was an awesome experience! Being a first time floater, I was unsure of what to expect but the girls were great with explanations and made me feel very comfortable! .

Never felt better.......nothing better than mind relaxation..

I had a very relaxing experience and I would recommend souler float to my family and friends

Very relaxing. A nice way to unplug and help body heal.

Can't ever say enough about this place always friendly staff, super clean and comfortable and floating is a great experience for many different ailments or just general relaxation
Had our first float,. Very relaxing and good for the soul. Thanks will see you again.

First time in was great. The staff was cheerful, informative and professional. The facility was clean and fresh.

A new experience for us with the halio therapy. We're going to try a souler float. Next.

Can't say enough about this place and how rewarding it is mentally and physically to float.

Excellent way to recover from a long run. Very relaxing and healing.

The most relaxing and rejuvenating thing you will ever do!

I love Floats here! Staff is awesome, the place is wicked clean and it's an all around great vibe!

Great customer service. Had purchased a package which expired. 8 months later they encouraged me to come in and use it. Who does that? Souler Float does. BRAVO TO THEM!
As always amazing float. Can't say enough about the staff or the experience in general

Was a wonderful experience . I'll be back next week. Thankyou already have told several people how good it was. Thankyou

Absolutely awesome!! Can't wait for my next float! This is something you just have to experience! Totally relaxed but also energized and super motivated!! Wow!

Wonderful experience! Can't wait to do this again.

Nice clean place. Love that they have a relaxation room for after your float!

Very clean, inviting, and relaxing.

This place is so cool! Great atmosphere from the moment you arrive. Dante was laid back and made me feel right at home. Once inside the pod all your troubles fade away! Highly recommended.

Awesome experience....very relaxing!
Always a great experience always friendly staff and very accommodating

I got my ZEN on at Souler Float.

Awesome float as usual. Still encourage anyone to try this. Amazing for your body mind n soul

FYI. To all you chronic pain sufferers like me... i hope you get the relief i have!!!!

just what i needed after a long week of being sick
Hi Everyone. If you suffer from chronic pain like i do this should help you feel a lot of relief. It did for me!!!!

Another great float n great staff as always

This was a rejuvenating and awesome experience I look forward to my next time to do the flow. I appreciate the patients and overcoming my claustrophobia and have no more fear of it it was all my imagination so that has cleared completely my skin feels awesome my body feels alive and I would recommend it to anyone as long as they're willing to move forward in life

Amazing place. Nothing like a float to reset you for the week.

The owner is so nice and this float therapy is amazing. So relaxing I will definitely be going back.

Great 2 hour float for my wife and i
Relaxing....floating in a quiet tank of body temperature liquid while meditating

Love this place and love the people! One of the most relaxing things I've ever done for myself

Always great. Friendly staff, very clean cozy atmosphere. My wife and I love it, totally recommend floating to everyone

Was a great session. Some loud interference in one of the speakers during music part of session. Otherwise would write five star

Very relaxing. Very clean. Nice staff. Booking is easy. Multiple options. Military discount.

Very relaxing!!! Definitely give it a try. Second time today found myself drifting off twice right before the music came back on...

Great experience and friendly staff

Definitely something you want to try at least once.
Wonderful experience. Would highly recommend this for anyone that enjoys meditation

Very relaxing.. loved it!!

1st time visit for me. Going back real soon.

If you're looking for relaxation, to decompress for the day , And truly rest your mind Souler Float is highly recommended

Awesome float. Great atmosphere and friendly attendant. Must do for anyone who has never tried

My first inexperience very nice, I loved

I have done salt water float in the past when I lived in Maryland. This was a better experience. This was the first time I experienced a sensory deprivation tank. What wonderful experience I
Amazing for anyone who needs some relaxation time in life, you deserve it to try one time because the experience is worth the health benefits. A+ experience and clean tidy environment. I'm going back no matter what. Nice meditation

Souler Float is amazingly relaxing and the staff is very helpful.

It was my first time and I really enjoyed it. I ended up buying a package and look forward to going again.

First time , Loved it very relaxing I will definitely find time in my busy schedule to float very beneficial to the body and mine thank you for your hospitality much appreciated

Friendly staff, treatment helps relieve stress and aches

The most relaxed I have ever been highly recommend

Souler Float is a an excellent place to go relax and float. I recently did my first float there and I had an excellent experience. The owner and staff members were very friendly and helpful. They took time to explain the entire process to me thoroughly, gave me lots of time to readjust in the relaxation after my session. I will definitely return next time I'm in Melbourne.
Very relaxing and peaceful. The hour went by in a blink. It was a wonderful break from the hub-bub of day to day busyness. I was pleasantly surprised about the relaxation lounge. I enjoyed extending the quiet peacefulness further there.

Clean place friendly staff and heavenly experience

I have asthma & have had to use my inhaler a lot since I have been here. However, since my halotherapy I have not had to use it at all. I recommend this highly for ppl with lung issues

Very professional and relaxing atmosphere I'd like to schedule a massage after the solar flow it's a great combination solar flare really helps a relaxed tight muscles

Great float feeling very relaxed

Awesome!!! So relaxing... Everyone so helpful.

Today my husband Matthew had his first float He suffers from chronic pain And having just one session was the most relaxed he's ever been and he feels wonderful!!!!

just what i needed after a long weekend of being sick. Already feel so much better.
Can't decide if I love the atmosphere or the people more. Always extremely welcoming. If you have never floated before this is a great spot for your first time.

I've never been so relaxed! I love floating

This place is very nice with their services

The owners are very informative about floating. The experience is overall wonderful and relaxing.

Excellent service! The owners are super nice and very informative about floating! Can't wait to do another!
Earn "$50 discount" with our Loyalty program
Earn points when you complete activites
Share on Social Media

4 points

Post a review

5 points



Regular 60 Minute Float Session

1 point

Introductory 1st Time Float Session

1 point

Bring A Friend Float Session

1 point
Redeem Points for rewards
$5 discount

10 points

$10 discount

20 points

$20 discount

40 points

$30 discount

60 points

$40 discount

80 points

$50 discount

100 points
Enter your Name and Mobile number to join the program or check your rewards.
By registering for this program, you agree to receive automated text messages from "Souler Float".
Opt-in not required for purchase. Standard data rates apply.
Subscribe to receive more offers and news
Join thousands of awesome people, there is only one thing to do.
The ultra-deep relaxation of floating "resets" the body's energy level and leaves you in a dream-like state releasing vast amounts of endorphins. You're now experiencing the power of floatation in session of 60 minutes at a time.

Floatation therapy is a natural way to heal the body and mind. Your experience begins with 1,100 lbs. of medical grade Epsom salt dissolved in 300 gallons of water, warmed to 94.1ºF (surface skin temperature). Once you are floating in the pod, it is virtually impossible to distinguish between parts of the body that are in contact with the water and those that aren't, in effect "fooling" the brain into believing that you are floating in mid-air.
Freed from all sensation of gravity, temperature, touch, sight and sound, your mind and body begin to rebuild
physical and mental energy. As external stimuli is reduced there is nothing for the brain to do and every muscle and thought is allowed to relax completely.
The ultra-deep relaxation of floating "resets" the body's energy level and leaves you in a dream-like state releasing vast amounts of endorphins. You're now experiencing the power of floatation
There has been scientific research for many years that has proven the benefits of floatation therapy in the support of pain management, mental relaxation, meditative enlightenment, addiction cessations and many other human debilitating conditions.
Researchers and float tank users report many different beneficial effects from floatation, from general well-being to mental and physical benefits.
Souler Float where stress relief is beyond belief!
Location
1694-A W Hibiscus Blvd
Melbourne, FL, 32901
Everything you need to know from our blog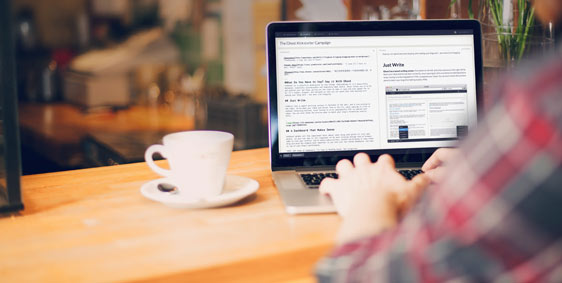 posted on 04/04/2018
by John T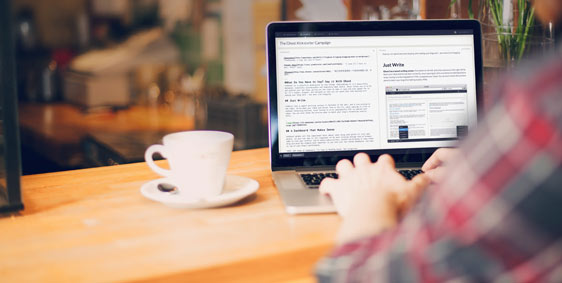 posted on 04/04/2018
by John T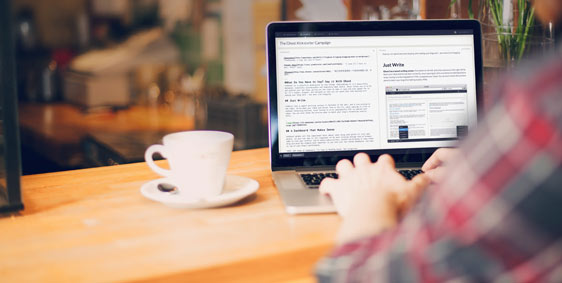 posted on 04/04/2018
by John T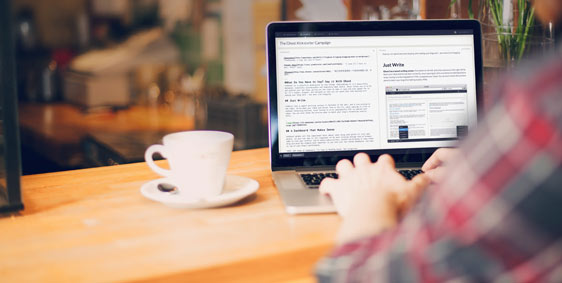 posted on 04/04/2018
by John T