Call / Text Us: local_phone
Email Us: email
INDIVIDUAL

1ST TIME FLOAT SPECIAL
1 x 60 Minute Float - $49

1ST TIME FLOAT INTRO 3 SERIES
3 x 60 Minute Float Package Non-Shareable - $99

BUY NOW

STANDARD REGULAR FLOAT
1 x 60 Minute Float - $69

MONTHLY MEMBERSHIPS

$20 one-time initiation fee / minimum 2 month commitment. Each monthly float(s) allowance is valid for 60 days. Additional Floats can be purchased at the same price for each membership plan.

ONE FLOAT (Individual)
1 x 60 Minute Float Per Month - $45/month

TWO FLOAT (Individual)

2 x 60 Minute Floats Per Month - $84/month

FOUR FLOAT (Shared)
4 x 60 Minute Floats Per Month - $160/month

EIGHT FLOAT (Shared)
8 x 60 Minute Floats Per Month - $240/month

SHAREABLE

BRING A FRIEND
2 x 60 Minute Floats - $100

3-FLOAT SERIES
3 x 60 Minute Float Package - $135

5-FLOAT SERIES
5 x 60 Minute Float Package - $200
Customer Reviews
4.98
star
star
star
star
star_half
based on 139 reviews
Good service and great way to relax

I had been very curious about the float experience. It did not disappoint! An amazing experience ! The staff/owners are wonderful and caring. The facility is spotless! Floating will definitely will become a part of my routine! Would give 10 stars if I could

A MUST for anyone who enjoys meditation and relaxation

Had an amazing experience. So clean and inviting. Pierre was so nice and informative. The best most relaxing hour I've had in a long time. If you've never floated YOU need to, and if you have I guarantee you'll love this location!!! I'll be back!!

Highly recommend the HALO Therapy for anyone battling congestion and sinus issues

Very relaxing experience. It was awesome to take an hour completely to myself while floating.

Today was my first time getting to try out a "float session." I absolutely LOVED my first time, and I will be coming back again. The staff was kind, welcoming, and explained everything to me so that I understood what I needed to do. The facility was clean and peaceful, and I never wanted to leave the pod once I got a taste of how therapeutic the session was 🥰 10/10 Can't wait time come again and bring my loved ones to experience them as well! Thank you all for making my first experience so perfect 😍🥰👏🏻❤️🎶

This was my very first Float. I found the facility to be clean and well organized. The staff was friendly, efficient, and informative
I was introduced to Souler Float from my son and I'm so glad I didn't hesitate to go. Friendly staff so calming in there very private and extremely clean. I fall 😴 almost immediately. And the calming meditation 🎶 I request to play continuous till time over. A ABSOLUTE MUST GO TRY OUT

Something to melt away all of the worlds troubles and focus on you and healing. I recommend this for everyone of all ages.

Five stars! This is my fifth float and they get better with each visit. Great for quieting your mind and easing aches and pains.

Serenity. Pure and simple.

I can't get enough of this!! I love this place!

My fourth visit! Everything is super clean and it's quiet/serene

Absolutely loved it! So relaxing!
Staff was great, very helpful!

I had an awesome experience. It was so peaceful while allowing my body to enjoy the benefit of the float.

Amazing visit. Talk about doing wonders for the body and mind!! Try it

What a neat experience so far! Did the Halotherapy, and feel great, 20 minutes of pure breathtaking peace. 😉back again tomorrow for flotation therapy...so excited!!

Great staff, experience and facilities

I am so fortunate to have found this amazing therapy. I am a new woman after each float ready to take on life's challenges with a refreshed mindset and renewed energy.

Such an amazing experience!!

Great space, quiet, calming. super relaxing. Loved the float!!
Amazing experience. I feel so relaxed. I can't wait to come back

Very good! I enjoyed my float! The place was very clean and staff was very friendly. The room was quiet and private. The float felt SO good!

A wonderful experience,. I relaxed and had fell asleep. Salt water soak is so cleansing. Thank you

Peaceful, relaxing & clean. Coming back next week!

First time but not the last. Couldn't have been more relaxing and the staff were absolutely lovely. Unbelievably stress-reducing!

Very professional staff with a relaxing experience.

Fantastic. Very relaxing. A self grounding, restorative experience. Healing, soothing.

This was most definitely the most amazing experience ! I was the most relaxed I have ever been and it was glorious. I will be doing this again, for sure.
Relaxing and clean. Always makes me feel better to float

great experience. Kim was excellent and professional and the owners were very hospitable and energetic to make my experience the best it could be

Amazing place! Staff is excellent!

Awesome everybody should have this on their regular schedule calendar

Great atmosphere, relaxing and calming environment. Definitely can see the hype of floating.

my daughter informed me how great it was. I just bought five floats.
What a great experience! So relaxing to just float in a quiet environment.

First time! Very relaxing environment! Felt very welcome!

Unbelievable experience, going to become a regular part of my life.

Great place - very relaxing!

Very clean with informative staff. Enjoyed my visit.

This was an incredible experience! I felt super relaxed and it helped with my leg and back pain. I highly recommend for anyone who just needs to let go for a little while. Very clean and comforting establishment!

Great day! Staff is incredible. Very clean and well maintained.

Great way to bring in a new decade!
It's been a year since I was using a float tank regularly. Today's visit reminded why I was going weekly in Kentucky.

So glad we tried this. We are definitely going back!!
Earn "$50 discount" with our Loyalty program
Earn points when you complete activites
Share on Social Media

4 points

Post a review

5 points



Regular 60 Minute Float Session

1 point

Introductory 1st Time Float Session

1 point

Bring A Friend Float Session

1 point
Redeem Points for rewards
$5 discount

10 points

$10 discount

20 points

$20 discount

40 points

$30 discount

60 points

$40 discount

80 points

$50 discount

100 points
Enter your Name and Mobile number to join the program or check your rewards.
By registering for this program, you agree to receive automated text messages from "Souler Float".
Opt-in not required for purchase. Standard data rates apply.
Subscribe to receive more offers and news
Join thousands of awesome people, there is only one thing to do.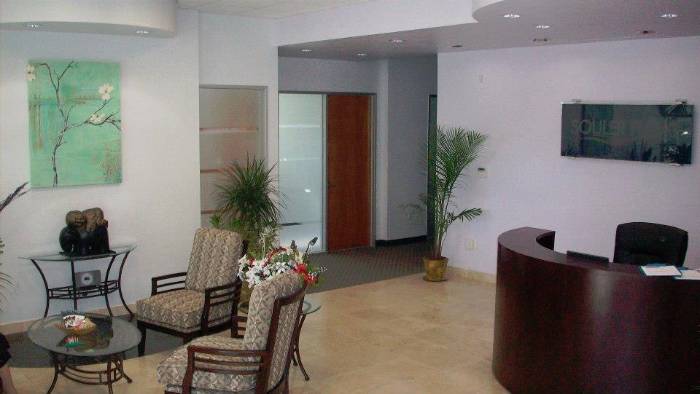 The ultra-deep relaxation of floating "resets" the body's energy level and leaves you in a dream-like state releasing vast amounts of endorphins. You're now experiencing the power of floatation in session of 60 minutes at a time.

Floatation therapy is a natural way to heal the body and mind. Your experience begins with 1,100 lbs. of medical grade Epsom salt dissolved in 300 gallons of water, warmed to 94.1ºF (surface skin temperature). Once you are floating in the pod, it is virtually impossible to distinguish between parts of the body that are in contact with the water and those that aren't, in effect "fooling" the brain into believing that you are floating in mid-air.
Freed from all sensation of gravity, temperature, touch, sight and sound, your mind and body begin to rebuild
physical and mental energy. As external stimuli is reduced there is nothing for the brain to do and every muscle and thought is allowed to relax completely.
The ultra-deep relaxation of floating "resets" the body's energy level and leaves you in a dream-like state releasing vast amounts of endorphins. You're now experiencing the power of floatation
There has been scientific research for many years that has proven the benefits of floatation therapy in the support of pain management, mental relaxation, meditative enlightenment, addiction cessations and many other human debilitating conditions.
Researchers and float tank users report many different beneficial effects from floatation, from general well-being to mental and physical benefits.
Souler Float where stress relief is beyond belief!
Location
1694-A W Hibiscus Blvd
Melbourne, FL, 32901