Call / Text Us: local_phone
Email Us: email
We have these special offers ready for you
$50 OFF for Torc Body Contouring Programs at 7e Fit Spa

Expires in 1 month

Available: 20

Ever wish you had a magic wand to take off inches and add muscles to your body? 7E Torc Treatment mimics the body's natural bioelectricity to workout your muscles. Use this friendly offer to see the immediate results on your body contouring!

$50 OFF for Torc Body Contouring Programs at 7e Fit Spa

Expires in 1 month

Available: 20

Ever wish you had a magic wand to take off inches and add muscles to your body? 7E Torc Treatment mimics the body's natural bioelectricity to workout your muscles. Use this friendly offer to see the immediate results on your body contouring!

$50 OFF for Torc Body Contouring Programs at 7e Fit Spa

Expires in 1 month

Available: 20

Ever wish you had a magic wand to take off inches and add muscles to your body? 7E Torc Treatment mimics the body's natural bioelectricity to workout your muscles. Use this friendly offer to see the immediate results on your body contouring!

$50 OFF for Torc Body Contouring Programs at 7e Fit Spa

Expires in 1 month

Available: 20

Ever wish you had a magic wand to take off inches and add muscles to your body? 7E Torc Treatment mimics the body's natural bioelectricity to workout your muscles. Use this friendly offer to see the immediate results on your body contouring!

$50 OFF for Torc Body Contouring Programs at 7e Fit Spa

Expires in 1 month

Available: 20

Ever wish you had a magic wand to take off inches and add muscles to your body? 7E Torc Treatment mimics the body's natural bioelectricity to workout your muscles. Use this friendly offer to see the immediate results on your body contouring!

$50 OFF for Torc Body Contouring Programs at 7e Fit Spa

Expires in 1 month

Available: 20

Ever wish you had a magic wand to take off inches and add muscles to your body? 7E Torc Treatment mimics the body's natural bioelectricity to workout your muscles. Use this friendly offer to see the immediate results on your body contouring!

$50 OFF for Torc Body Contouring Programs at 7e Fit Spa

Expires in 1 month

Available: 20

Ever wish you had a magic wand to take off inches and add muscles to your body? 7E Torc Treatment mimics the body's natural bioelectricity to workout your muscles. Use this friendly offer to see the immediate results on your body contouring!

$50 OFF for Torc Body Contouring Programs at 7e Fit Spa

Expires in 1 month

Available: 20

Ever wish you had a magic wand to take off inches and add muscles to your body? 7E Torc Treatment mimics the body's natural bioelectricity to workout your muscles. Use this friendly offer to see the immediate results on your body contouring!

$50 OFF for Torc Body Contouring Programs at 7e Fit Spa

Expires in 1 month

Available: 20

Ever wish you had a magic wand to take off inches and add muscles to your body? 7E Torc Treatment mimics the body's natural bioelectricity to workout your muscles. Use this friendly offer to see the immediate results on your body contouring!

$50 OFF for Torc Body Contouring Programs at 7e Fit Spa

Expires in 1 month

Available: 20

Ever wish you had a magic wand to take off inches and add muscles to your body? 7E Torc Treatment mimics the body's natural bioelectricity to workout your muscles. Use this friendly offer to see the immediate results on your body contouring!

$50 OFF for Torc Body Contouring Programs at 7e Fit Spa

Expires in 1 month

Available: 20

Ever wish you had a magic wand to take off inches and add muscles to your body? 7E Torc Treatment mimics the body's natural bioelectricity to workout your muscles. Use this friendly offer to see the immediate results on your body contouring!

$50 OFF for Torc Body Contouring Programs at 7e Fit Spa

Expires in 1 month

Available: 20

Ever wish you had a magic wand to take off inches and add muscles to your body? 7E Torc Treatment mimics the body's natural bioelectricity to workout your muscles. Use this friendly offer to see the immediate results on your body contouring!

$50 OFF for Torc Body Contouring Programs at 7e Fit Spa

Expires in 1 month

Available: 20

Ever wish you had a magic wand to take off inches and add muscles to your body? 7E Torc Treatment mimics the body's natural bioelectricity to workout your muscles. Use this friendly offer to see the immediate results on your body contouring!

$50 OFF for Torc Body Contouring Programs at 7e Fit Spa

Expires in 1 month

Available: 20

Ever wish you had a magic wand to take off inches and add muscles to your body? 7E Torc Treatment mimics the body's natural bioelectricity to workout your muscles. Use this friendly offer to see the immediate results on your body contouring!

$50 OFF for Torc Body Contouring Programs at 7e Fit Spa

Expires in 1 month

Available: 20

Ever wish you had a magic wand to take off inches and add muscles to your body? 7E Torc Treatment mimics the body's natural bioelectricity to workout your muscles. Use this friendly offer to see the immediate results on your body contouring!

$50 OFF for Torc Body Contouring Programs at 7e Fit Spa

Expires in 1 month

Available: 20

Ever wish you had a magic wand to take off inches and add muscles to your body? 7E Torc Treatment mimics the body's natural bioelectricity to workout your muscles. Use this friendly offer to see the immediate results on your body contouring!

$50 OFF for Torc Body Contouring Programs at 7e Fit Spa

Expires in 1 month

Available: 20

Ever wish you had a magic wand to take off inches and add muscles to your body? 7E Torc Treatment mimics the body's natural bioelectricity to workout your muscles. Use this friendly offer to see the immediate results on your body contouring!

$50 OFF for Torc Body Contouring Programs at 7e Fit Spa

Expires in 1 month

Available: 20

Ever wish you had a magic wand to take off inches and add muscles to your body? 7E Torc Treatment mimics the body's natural bioelectricity to workout your muscles. Use this friendly offer to see the immediate results on your body contouring!

$50 OFF for Torc Body Contouring Programs at 7e Fit Spa

Expires in 1 month

Available: 20

Ever wish you had a magic wand to take off inches and add muscles to your body? 7E Torc Treatment mimics the body's natural bioelectricity to workout your muscles. Use this friendly offer to see the immediate results on your body contouring!

$50 OFF for Torc Body Contouring Programs at 7e Fit Spa

Expires in 1 month

Available: 20

Ever wish you had a magic wand to take off inches and add muscles to your body? 7E Torc Treatment mimics the body's natural bioelectricity to workout your muscles. Use this friendly offer to see the immediate results on your body contouring!

$50 OFF for Torc Body Contouring Programs at 7e Fit Spa

Expires in 1 month

Available: 20

Ever wish you had a magic wand to take off inches and add muscles to your body? 7E Torc Treatment mimics the body's natural bioelectricity to workout your muscles. Use this friendly offer to see the immediate results on your body contouring!

$50 OFF for Torc Body Contouring Programs at 7e Fit Spa

Expires in 1 month

Available: 20

Ever wish you had a magic wand to take off inches and add muscles to your body? 7E Torc Treatment mimics the body's natural bioelectricity to workout your muscles. Use this friendly offer to see the immediate results on your body contouring!

$50 OFF for Torc Body Contouring Programs at 7e Fit Spa

Expires in 1 month

Available: 20

Ever wish you had a magic wand to take off inches and add muscles to your body? 7E Torc Treatment mimics the body's natural bioelectricity to workout your muscles. Use this friendly offer to see the immediate results on your body contouring!

$50 OFF for Torc Body Contouring Programs at 7e Fit Spa

Expires in 1 month

Available: 20

Ever wish you had a magic wand to take off inches and add muscles to your body? 7E Torc Treatment mimics the body's natural bioelectricity to workout your muscles. Use this friendly offer to see the immediate results on your body contouring!

$50 OFF for Torc Body Contouring Programs at 7e Fit Spa

Expires in 1 month

Available: 20

Ever wish you had a magic wand to take off inches and add muscles to your body? 7E Torc Treatment mimics the body's natural bioelectricity to workout your muscles. Use this friendly offer to see the immediate results on your body contouring!

$50 OFF for Torc Body Contouring Programs at 7e Fit Spa

Expires in 1 month

Available: 20

Ever wish you had a magic wand to take off inches and add muscles to your body? 7E Torc Treatment mimics the body's natural bioelectricity to workout your muscles. Use this friendly offer to see the immediate results on your body contouring!

$50 OFF for Torc Body Contouring Programs at 7e Fit Spa

Expires in 1 month

Available: 20

Ever wish you had a magic wand to take off inches and add muscles to your body? 7E Torc Treatment mimics the body's natural bioelectricity to workout your muscles. Use this friendly offer to see the immediate results on your body contouring!

$50 OFF for Torc Body Contouring Programs at 7e Fit Spa

Expires in 1 month

Available: 20

Ever wish you had a magic wand to take off inches and add muscles to your body? 7E Torc Treatment mimics the body's natural bioelectricity to workout your muscles. Use this friendly offer to see the immediate results on your body contouring!

$50 OFF for Torc Body Contouring Programs at 7e Fit Spa

Expires in 1 month

Available: 20

Ever wish you had a magic wand to take off inches and add muscles to your body? 7E Torc Treatment mimics the body's natural bioelectricity to workout your muscles. Use this friendly offer to see the immediate results on your body contouring!

$50 OFF for Torc Body Contouring Programs at 7e Fit Spa

Expires in 1 month

Available: 20

Ever wish you had a magic wand to take off inches and add muscles to your body? 7E Torc Treatment mimics the body's natural bioelectricity to workout your muscles. Use this friendly offer to see the immediate results on your body contouring!

$50 OFF for Torc Body Contouring Programs at 7e Fit Spa

Expires in 1 month

Available: 20

Ever wish you had a magic wand to take off inches and add muscles to your body? 7E Torc Treatment mimics the body's natural bioelectricity to workout your muscles. Use this friendly offer to see the immediate results on your body contouring!

$50 OFF for Torc Body Contouring Programs at 7e Fit Spa

Expires in 1 month

Available: 20

Ever wish you had a magic wand to take off inches and add muscles to your body? 7E Torc Treatment mimics the body's natural bioelectricity to workout your muscles. Use this friendly offer to see the immediate results on your body contouring!

$50 OFF for Torc Body Contouring Programs at 7e Fit Spa

Expires in 1 month

Available: 20

Ever wish you had a magic wand to take off inches and add muscles to your body? 7E Torc Treatment mimics the body's natural bioelectricity to workout your muscles. Use this friendly offer to see the immediate results on your body contouring!

$50 OFF for Torc Body Contouring Programs at 7e Fit Spa

Expires in 1 month

Available: 20

Ever wish you had a magic wand to take off inches and add muscles to your body? 7E Torc Treatment mimics the body's natural bioelectricity to workout your muscles. Use this friendly offer to see the immediate results on your body contouring!

$50 OFF for Torc Body Contouring Programs at 7e Fit Spa

Expires in 1 month

Available: 20

Ever wish you had a magic wand to take off inches and add muscles to your body? 7E Torc Treatment mimics the body's natural bioelectricity to workout your muscles. Use this friendly offer to see the immediate results on your body contouring!

$50 OFF for Torc Body Contouring Programs at 7e Fit Spa

Expires in 1 month

Available: 20

Ever wish you had a magic wand to take off inches and add muscles to your body? 7E Torc Treatment mimics the body's natural bioelectricity to workout your muscles. Use this friendly offer to see the immediate results on your body contouring!

$50 OFF for Torc Body Contouring Programs at 7e Fit Spa

Expires in 1 month

Available: 20

Ever wish you had a magic wand to take off inches and add muscles to your body? 7E Torc Treatment mimics the body's natural bioelectricity to workout your muscles. Use this friendly offer to see the immediate results on your body contouring!

$50 OFF for Torc Body Contouring Programs at 7e Fit Spa

Expires in 1 month

Available: 20

Ever wish you had a magic wand to take off inches and add muscles to your body? 7E Torc Treatment mimics the body's natural bioelectricity to workout your muscles. Use this friendly offer to see the immediate results on your body contouring!

$50 OFF for Torc Body Contouring Programs at 7e Fit Spa

Expires in 1 month

Available: 20

Ever wish you had a magic wand to take off inches and add muscles to your body? 7E Torc Treatment mimics the body's natural bioelectricity to workout your muscles. Use this friendly offer to see the immediate results on your body contouring!

$50 OFF for Torc Body Contouring Programs at 7e Fit Spa

Expires in 1 month

Available: 20

Ever wish you had a magic wand to take off inches and add muscles to your body? 7E Torc Treatment mimics the body's natural bioelectricity to workout your muscles. Use this friendly offer to see the immediate results on your body contouring!

$50 OFF for Torc Body Contouring Programs at 7e Fit Spa

Expires in 1 month

Available: 20

Ever wish you had a magic wand to take off inches and add muscles to your body? 7E Torc Treatment mimics the body's natural bioelectricity to workout your muscles. Use this friendly offer to see the immediate results on your body contouring!

$50 OFF for Torc Body Contouring Programs at 7e Fit Spa

Expires in 1 month

Available: 20

Ever wish you had a magic wand to take off inches and add muscles to your body? 7E Torc Treatment mimics the body's natural bioelectricity to workout your muscles. Use this friendly offer to see the immediate results on your body contouring!

$50 OFF for Torc Body Contouring Programs at 7e Fit Spa

Expires in 1 month

Available: 20

Ever wish you had a magic wand to take off inches and add muscles to your body? 7E Torc Treatment mimics the body's natural bioelectricity to workout your muscles. Use this friendly offer to see the immediate results on your body contouring!

$50 OFF for Torc Body Contouring Programs at 7e Fit Spa

Expires in 1 month

Available: 20

Ever wish you had a magic wand to take off inches and add muscles to your body? 7E Torc Treatment mimics the body's natural bioelectricity to workout your muscles. Use this friendly offer to see the immediate results on your body contouring!

$50 OFF for Torc Body Contouring Programs at 7e Fit Spa

Expires in 1 month

Available: 20

Ever wish you had a magic wand to take off inches and add muscles to your body? 7E Torc Treatment mimics the body's natural bioelectricity to workout your muscles. Use this friendly offer to see the immediate results on your body contouring!

$50 OFF for Torc Body Contouring Programs at 7e Fit Spa

Expires in 1 month

Available: 20

Ever wish you had a magic wand to take off inches and add muscles to your body? 7E Torc Treatment mimics the body's natural bioelectricity to workout your muscles. Use this friendly offer to see the immediate results on your body contouring!

$50 OFF for Torc Body Contouring Programs at 7e Fit Spa

Expires in 1 month

Available: 20

Ever wish you had a magic wand to take off inches and add muscles to your body? 7E Torc Treatment mimics the body's natural bioelectricity to workout your muscles. Use this friendly offer to see the immediate results on your body contouring!

$50 OFF for Torc Body Contouring Programs at 7e Fit Spa

Expires in 1 month

Available: 20

Ever wish you had a magic wand to take off inches and add muscles to your body? 7E Torc Treatment mimics the body's natural bioelectricity to workout your muscles. Use this friendly offer to see the immediate results on your body contouring!

$50 OFF for Torc Body Contouring Programs at 7e Fit Spa

Expires in 1 month

Available: 20

Ever wish you had a magic wand to take off inches and add muscles to your body? 7E Torc Treatment mimics the body's natural bioelectricity to workout your muscles. Use this friendly offer to see the immediate results on your body contouring!

$50 OFF for Torc Body Contouring Programs at 7e Fit Spa

Expires in 1 month

Available: 20

Ever wish you had a magic wand to take off inches and add muscles to your body? 7E Torc Treatment mimics the body's natural bioelectricity to workout your muscles. Use this friendly offer to see the immediate results on your body contouring!

$50 OFF for Torc Body Contouring Programs at 7e Fit Spa

Expires in 1 month

Available: 20

Ever wish you had a magic wand to take off inches and add muscles to your body? 7E Torc Treatment mimics the body's natural bioelectricity to workout your muscles. Use this friendly offer to see the immediate results on your body contouring!

$50 OFF for Torc Body Contouring Programs at 7e Fit Spa

Expires in 1 month

Available: 20

Ever wish you had a magic wand to take off inches and add muscles to your body? 7E Torc Treatment mimics the body's natural bioelectricity to workout your muscles. Use this friendly offer to see the immediate results on your body contouring!

$50 OFF for Torc Body Contouring Programs at 7e Fit Spa

Expires in 1 month

Available: 20

Ever wish you had a magic wand to take off inches and add muscles to your body? 7E Torc Treatment mimics the body's natural bioelectricity to workout your muscles. Use this friendly offer to see the immediate results on your body contouring!

$50 OFF for Torc Body Contouring Programs at 7e Fit Spa

Expires in 1 month

Available: 20

Ever wish you had a magic wand to take off inches and add muscles to your body? 7E Torc Treatment mimics the body's natural bioelectricity to workout your muscles. Use this friendly offer to see the immediate results on your body contouring!

$50 OFF for Torc Body Contouring Programs at 7e Fit Spa

Expires in 1 month

Available: 20

Ever wish you had a magic wand to take off inches and add muscles to your body? 7E Torc Treatment mimics the body's natural bioelectricity to workout your muscles. Use this friendly offer to see the immediate results on your body contouring!

$50 OFF for Torc Body Contouring Programs at 7e Fit Spa

Expires in 1 month

Available: 20

Ever wish you had a magic wand to take off inches and add muscles to your body? 7E Torc Treatment mimics the body's natural bioelectricity to workout your muscles. Use this friendly offer to see the immediate results on your body contouring!

$50 OFF for Torc Body Contouring Programs at 7e Fit Spa

Expires in 1 month

Available: 20

Ever wish you had a magic wand to take off inches and add muscles to your body? 7E Torc Treatment mimics the body's natural bioelectricity to workout your muscles. Use this friendly offer to see the immediate results on your body contouring!

$50 OFF for Torc Body Contouring Programs at 7e Fit Spa

Expires in 1 month

Available: 20

Ever wish you had a magic wand to take off inches and add muscles to your body? 7E Torc Treatment mimics the body's natural bioelectricity to workout your muscles. Use this friendly offer to see the immediate results on your body contouring!

$50 OFF for Torc Body Contouring Programs at 7e Fit Spa

Expires in 1 month

Available: 20

Ever wish you had a magic wand to take off inches and add muscles to your body? 7E Torc Treatment mimics the body's natural bioelectricity to workout your muscles. Use this friendly offer to see the immediate results on your body contouring!

$50 OFF for Torc Body Contouring Programs at 7e Fit Spa

Expires in 1 month

Available: 20

Ever wish you had a magic wand to take off inches and add muscles to your body? 7E Torc Treatment mimics the body's natural bioelectricity to workout your muscles. Use this friendly offer to see the immediate results on your body contouring!

$50 OFF for Torc Body Contouring Programs at 7e Fit Spa

Expires in 1 month

Available: 20

Ever wish you had a magic wand to take off inches and add muscles to your body? 7E Torc Treatment mimics the body's natural bioelectricity to workout your muscles. Use this friendly offer to see the immediate results on your body contouring!

$50 OFF for Torc Body Contouring Programs at 7e Fit Spa

Expires in 1 month

Available: 20

Ever wish you had a magic wand to take off inches and add muscles to your body? 7E Torc Treatment mimics the body's natural bioelectricity to workout your muscles. Use this friendly offer to see the immediate results on your body contouring!

$50 OFF for Torc Body Contouring Programs at 7e Fit Spa

Expires in 1 month

Available: 20

Ever wish you had a magic wand to take off inches and add muscles to your body? 7E Torc Treatment mimics the body's natural bioelectricity to workout your muscles. Use this friendly offer to see the immediate results on your body contouring!

$50 OFF for Torc Body Contouring Programs at 7e Fit Spa

Expires in 1 month

Available: 20

Ever wish you had a magic wand to take off inches and add muscles to your body? 7E Torc Treatment mimics the body's natural bioelectricity to workout your muscles. Use this friendly offer to see the immediate results on your body contouring!

$50 OFF for Torc Body Contouring Programs at 7e Fit Spa

Expires in 1 month

Available: 20

Ever wish you had a magic wand to take off inches and add muscles to your body? 7E Torc Treatment mimics the body's natural bioelectricity to workout your muscles. Use this friendly offer to see the immediate results on your body contouring!

$50 OFF for Torc Body Contouring Programs at 7e Fit Spa

Expires in 1 month

Available: 20

Ever wish you had a magic wand to take off inches and add muscles to your body? 7E Torc Treatment mimics the body's natural bioelectricity to workout your muscles. Use this friendly offer to see the immediate results on your body contouring!

$50 OFF for Torc Body Contouring Programs at 7e Fit Spa

Expires in 1 month

Available: 20

Ever wish you had a magic wand to take off inches and add muscles to your body? 7E Torc Treatment mimics the body's natural bioelectricity to workout your muscles. Use this friendly offer to see the immediate results on your body contouring!

$50 OFF for Torc Body Contouring Programs at 7e Fit Spa

Expires in 1 month

Available: 20

Ever wish you had a magic wand to take off inches and add muscles to your body? 7E Torc Treatment mimics the body's natural bioelectricity to workout your muscles. Use this friendly offer to see the immediate results on your body contouring!

$50 OFF for Torc Body Contouring Programs at 7e Fit Spa

Expires in 1 month

Available: 20

Ever wish you had a magic wand to take off inches and add muscles to your body? 7E Torc Treatment mimics the body's natural bioelectricity to workout your muscles. Use this friendly offer to see the immediate results on your body contouring!

$50 OFF for Torc Body Contouring Programs at 7e Fit Spa

Expires in 1 month

Available: 20

Ever wish you had a magic wand to take off inches and add muscles to your body? 7E Torc Treatment mimics the body's natural bioelectricity to workout your muscles. Use this friendly offer to see the immediate results on your body contouring!

$50 OFF for Torc Body Contouring Programs at 7e Fit Spa

Expires in 1 month

Available: 20

Ever wish you had a magic wand to take off inches and add muscles to your body? 7E Torc Treatment mimics the body's natural bioelectricity to workout your muscles. Use this friendly offer to see the immediate results on your body contouring!

$50 OFF for Torc Body Contouring Programs at 7e Fit Spa

Expires in 1 month

Available: 20

Ever wish you had a magic wand to take off inches and add muscles to your body? 7E Torc Treatment mimics the body's natural bioelectricity to workout your muscles. Use this friendly offer to see the immediate results on your body contouring!

$50 OFF for Torc Body Contouring Programs at 7e Fit Spa

Expires in 1 month

Available: 20

Ever wish you had a magic wand to take off inches and add muscles to your body? 7E Torc Treatment mimics the body's natural bioelectricity to workout your muscles. Use this friendly offer to see the immediate results on your body contouring!

$50 OFF for Torc Body Contouring Programs at 7e Fit Spa

Expires in 1 month

Available: 20

Ever wish you had a magic wand to take off inches and add muscles to your body? 7E Torc Treatment mimics the body's natural bioelectricity to workout your muscles. Use this friendly offer to see the immediate results on your body contouring!

$50 OFF for Torc Body Contouring Programs at 7e Fit Spa

Expires in 1 month

Available: 20

Ever wish you had a magic wand to take off inches and add muscles to your body? 7E Torc Treatment mimics the body's natural bioelectricity to workout your muscles. Use this friendly offer to see the immediate results on your body contouring!

$50 OFF for Torc Body Contouring Programs at 7e Fit Spa

Expires in 1 month

Available: 20

Ever wish you had a magic wand to take off inches and add muscles to your body? 7E Torc Treatment mimics the body's natural bioelectricity to workout your muscles. Use this friendly offer to see the immediate results on your body contouring!

$50 OFF for Torc Body Contouring Programs at 7e Fit Spa

Expires in 1 month

Available: 20

Ever wish you had a magic wand to take off inches and add muscles to your body? 7E Torc Treatment mimics the body's natural bioelectricity to workout your muscles. Use this friendly offer to see the immediate results on your body contouring!

$50 OFF for Torc Body Contouring Programs at 7e Fit Spa

Expires in 1 month

Available: 20

Ever wish you had a magic wand to take off inches and add muscles to your body? 7E Torc Treatment mimics the body's natural bioelectricity to workout your muscles. Use this friendly offer to see the immediate results on your body contouring!

$50 OFF for Torc Body Contouring Programs at 7e Fit Spa

Expires in 1 month

Available: 20

Ever wish you had a magic wand to take off inches and add muscles to your body? 7E Torc Treatment mimics the body's natural bioelectricity to workout your muscles. Use this friendly offer to see the immediate results on your body contouring!

$50 OFF for Torc Body Contouring Programs at 7e Fit Spa

Expires in 1 month

Available: 20

Ever wish you had a magic wand to take off inches and add muscles to your body? 7E Torc Treatment mimics the body's natural bioelectricity to workout your muscles. Use this friendly offer to see the immediate results on your body contouring!

$50 OFF for Torc Body Contouring Programs at 7e Fit Spa

Expires in 1 month

Available: 20

Ever wish you had a magic wand to take off inches and add muscles to your body? 7E Torc Treatment mimics the body's natural bioelectricity to workout your muscles. Use this friendly offer to see the immediate results on your body contouring!

$50 OFF for Torc Body Contouring Programs at 7e Fit Spa

Expires in 1 month

Available: 20

Ever wish you had a magic wand to take off inches and add muscles to your body? 7E Torc Treatment mimics the body's natural bioelectricity to workout your muscles. Use this friendly offer to see the immediate results on your body contouring!

$50 OFF for Torc Body Contouring Programs at 7e Fit Spa

Expires in 1 month

Available: 20

Ever wish you had a magic wand to take off inches and add muscles to your body? 7E Torc Treatment mimics the body's natural bioelectricity to workout your muscles. Use this friendly offer to see the immediate results on your body contouring!

$50 OFF for Torc Body Contouring Programs at 7e Fit Spa

Expires in 1 month

Available: 20

Ever wish you had a magic wand to take off inches and add muscles to your body? 7E Torc Treatment mimics the body's natural bioelectricity to workout your muscles. Use this friendly offer to see the immediate results on your body contouring!

$50 OFF for Torc Body Contouring Programs at 7e Fit Spa

Expires in 1 month

Available: 20

Ever wish you had a magic wand to take off inches and add muscles to your body? 7E Torc Treatment mimics the body's natural bioelectricity to workout your muscles. Use this friendly offer to see the immediate results on your body contouring!

$50 OFF for Torc Body Contouring Programs at 7e Fit Spa

Expires in 1 month

Available: 20

Ever wish you had a magic wand to take off inches and add muscles to your body? 7E Torc Treatment mimics the body's natural bioelectricity to workout your muscles. Use this friendly offer to see the immediate results on your body contouring!

$50 OFF for Torc Body Contouring Programs at 7e Fit Spa

Expires in 1 month

Available: 20

Ever wish you had a magic wand to take off inches and add muscles to your body? 7E Torc Treatment mimics the body's natural bioelectricity to workout your muscles. Use this friendly offer to see the immediate results on your body contouring!

$50 OFF for Torc Body Contouring Programs at 7e Fit Spa

Expires in 1 month

Available: 20

Ever wish you had a magic wand to take off inches and add muscles to your body? 7E Torc Treatment mimics the body's natural bioelectricity to workout your muscles. Use this friendly offer to see the immediate results on your body contouring!

$50 OFF for Torc Body Contouring Programs at 7e Fit Spa

Expires in 1 month

Available: 20

Ever wish you had a magic wand to take off inches and add muscles to your body? 7E Torc Treatment mimics the body's natural bioelectricity to workout your muscles. Use this friendly offer to see the immediate results on your body contouring!

$50 OFF for Torc Body Contouring Programs at 7e Fit Spa

Expires in 1 month

Available: 20

Ever wish you had a magic wand to take off inches and add muscles to your body? 7E Torc Treatment mimics the body's natural bioelectricity to workout your muscles. Use this friendly offer to see the immediate results on your body contouring!

$50 OFF for Torc Body Contouring Programs at 7e Fit Spa

Expires in 1 month

Available: 20

Ever wish you had a magic wand to take off inches and add muscles to your body? 7E Torc Treatment mimics the body's natural bioelectricity to workout your muscles. Use this friendly offer to see the immediate results on your body contouring!

$50 OFF for Torc Body Contouring Programs at 7e Fit Spa

Expires in 1 month

Available: 20

Ever wish you had a magic wand to take off inches and add muscles to your body? 7E Torc Treatment mimics the body's natural bioelectricity to workout your muscles. Use this friendly offer to see the immediate results on your body contouring!

$50 OFF for Torc Body Contouring Programs at 7e Fit Spa

Expires in 1 month

Available: 20

Ever wish you had a magic wand to take off inches and add muscles to your body? 7E Torc Treatment mimics the body's natural bioelectricity to workout your muscles. Use this friendly offer to see the immediate results on your body contouring!

$50 OFF for Torc Body Contouring Programs at 7e Fit Spa

Expires in 1 month

Available: 20

Ever wish you had a magic wand to take off inches and add muscles to your body? 7E Torc Treatment mimics the body's natural bioelectricity to workout your muscles. Use this friendly offer to see the immediate results on your body contouring!

$50 OFF for Torc Body Contouring Programs at 7e Fit Spa

Expires in 1 month

Available: 20

Ever wish you had a magic wand to take off inches and add muscles to your body? 7E Torc Treatment mimics the body's natural bioelectricity to workout your muscles. Use this friendly offer to see the immediate results on your body contouring!

$50 OFF for Torc Body Contouring Programs at 7e Fit Spa

Expires in 1 month

Available: 20

Ever wish you had a magic wand to take off inches and add muscles to your body? 7E Torc Treatment mimics the body's natural bioelectricity to workout your muscles. Use this friendly offer to see the immediate results on your body contouring!

$50 OFF for Torc Body Contouring Programs at 7e Fit Spa

Expires in 1 month

Available: 20

Ever wish you had a magic wand to take off inches and add muscles to your body? 7E Torc Treatment mimics the body's natural bioelectricity to workout your muscles. Use this friendly offer to see the immediate results on your body contouring!

$50 OFF for Torc Body Contouring Programs at 7e Fit Spa

Expires in 1 month

Available: 20

Ever wish you had a magic wand to take off inches and add muscles to your body? 7E Torc Treatment mimics the body's natural bioelectricity to workout your muscles. Use this friendly offer to see the immediate results on your body contouring!

$50 OFF for Torc Body Contouring Programs at 7e Fit Spa

Expires in 1 month

Available: 20

Ever wish you had a magic wand to take off inches and add muscles to your body? 7E Torc Treatment mimics the body's natural bioelectricity to workout your muscles. Use this friendly offer to see the immediate results on your body contouring!

$50 OFF for Torc Body Contouring Programs at 7e Fit Spa

Expires in 1 month

Available: 20

Ever wish you had a magic wand to take off inches and add muscles to your body? 7E Torc Treatment mimics the body's natural bioelectricity to workout your muscles. Use this friendly offer to see the immediate results on your body contouring!

$50 OFF for Torc Body Contouring Programs at 7e Fit Spa

Expires in 1 month

Available: 20

Ever wish you had a magic wand to take off inches and add muscles to your body? 7E Torc Treatment mimics the body's natural bioelectricity to workout your muscles. Use this friendly offer to see the immediate results on your body contouring!

$50 OFF for Torc Body Contouring Programs at 7e Fit Spa

Expires in 1 month

Available: 20

Ever wish you had a magic wand to take off inches and add muscles to your body? 7E Torc Treatment mimics the body's natural bioelectricity to workout your muscles. Use this friendly offer to see the immediate results on your body contouring!

$50 OFF for Torc Body Contouring Programs at 7e Fit Spa

Expires in 1 month

Available: 20

Ever wish you had a magic wand to take off inches and add muscles to your body? 7E Torc Treatment mimics the body's natural bioelectricity to workout your muscles. Use this friendly offer to see the immediate results on your body contouring!

$50 OFF for Torc Body Contouring Programs at 7e Fit Spa

Expires in 1 month

Available: 20

Ever wish you had a magic wand to take off inches and add muscles to your body? 7E Torc Treatment mimics the body's natural bioelectricity to workout your muscles. Use this friendly offer to see the immediate results on your body contouring!

$50 OFF for Torc Body Contouring Programs at 7e Fit Spa

Expires in 1 month

Available: 20

Ever wish you had a magic wand to take off inches and add muscles to your body? 7E Torc Treatment mimics the body's natural bioelectricity to workout your muscles. Use this friendly offer to see the immediate results on your body contouring!

$50 OFF for Torc Body Contouring Programs at 7e Fit Spa

Expires in 1 month

Available: 20

Ever wish you had a magic wand to take off inches and add muscles to your body? 7E Torc Treatment mimics the body's natural bioelectricity to workout your muscles. Use this friendly offer to see the immediate results on your body contouring!

$50 OFF for Torc Body Contouring Programs at 7e Fit Spa

Expires in 1 month

Available: 20

Ever wish you had a magic wand to take off inches and add muscles to your body? 7E Torc Treatment mimics the body's natural bioelectricity to workout your muscles. Use this friendly offer to see the immediate results on your body contouring!

$50 OFF for Torc Body Contouring Programs at 7e Fit Spa

Expires in 1 month

Available: 20

Ever wish you had a magic wand to take off inches and add muscles to your body? 7E Torc Treatment mimics the body's natural bioelectricity to workout your muscles. Use this friendly offer to see the immediate results on your body contouring!

$50 OFF for Torc Body Contouring Programs at 7e Fit Spa

Expires in 1 month

Available: 20

Ever wish you had a magic wand to take off inches and add muscles to your body? 7E Torc Treatment mimics the body's natural bioelectricity to workout your muscles. Use this friendly offer to see the immediate results on your body contouring!

$50 OFF for Torc Body Contouring Programs at 7e Fit Spa

Expires in 1 month

Available: 20

Ever wish you had a magic wand to take off inches and add muscles to your body? 7E Torc Treatment mimics the body's natural bioelectricity to workout your muscles. Use this friendly offer to see the immediate results on your body contouring!

$50 OFF for Torc Body Contouring Programs at 7e Fit Spa

Expires in 1 month

Available: 20

Ever wish you had a magic wand to take off inches and add muscles to your body? 7E Torc Treatment mimics the body's natural bioelectricity to workout your muscles. Use this friendly offer to see the immediate results on your body contouring!

$50 OFF for Torc Body Contouring Programs at 7e Fit Spa

Expires in 1 month

Available: 20

Ever wish you had a magic wand to take off inches and add muscles to your body? 7E Torc Treatment mimics the body's natural bioelectricity to workout your muscles. Use this friendly offer to see the immediate results on your body contouring!

$50 OFF for Torc Body Contouring Programs at 7e Fit Spa

Expires in 1 month

Available: 20

Ever wish you had a magic wand to take off inches and add muscles to your body? 7E Torc Treatment mimics the body's natural bioelectricity to workout your muscles. Use this friendly offer to see the immediate results on your body contouring!

$50 OFF for Torc Body Contouring Programs at 7e Fit Spa

Expires in 1 month

Available: 20

Ever wish you had a magic wand to take off inches and add muscles to your body? 7E Torc Treatment mimics the body's natural bioelectricity to workout your muscles. Use this friendly offer to see the immediate results on your body contouring!

$50 OFF for Torc Body Contouring Programs at 7e Fit Spa

Expires in 1 month

Available: 20

Ever wish you had a magic wand to take off inches and add muscles to your body? 7E Torc Treatment mimics the body's natural bioelectricity to workout your muscles. Use this friendly offer to see the immediate results on your body contouring!

$50 OFF for Torc Body Contouring Programs at 7e Fit Spa

Expires in 1 month

Available: 20

Ever wish you had a magic wand to take off inches and add muscles to your body? 7E Torc Treatment mimics the body's natural bioelectricity to workout your muscles. Use this friendly offer to see the immediate results on your body contouring!

$50 OFF for Torc Body Contouring Programs at 7e Fit Spa

Expires in 1 month

Available: 20

Ever wish you had a magic wand to take off inches and add muscles to your body? 7E Torc Treatment mimics the body's natural bioelectricity to workout your muscles. Use this friendly offer to see the immediate results on your body contouring!

$50 OFF for Torc Body Contouring Programs at 7e Fit Spa

Expires in 1 month

Available: 20

Ever wish you had a magic wand to take off inches and add muscles to your body? 7E Torc Treatment mimics the body's natural bioelectricity to workout your muscles. Use this friendly offer to see the immediate results on your body contouring!

$50 OFF for Torc Body Contouring Programs at 7e Fit Spa

Expires in 1 month

Available: 20

Ever wish you had a magic wand to take off inches and add muscles to your body? 7E Torc Treatment mimics the body's natural bioelectricity to workout your muscles. Use this friendly offer to see the immediate results on your body contouring!

$50 OFF for Torc Body Contouring Programs at 7e Fit Spa

Expires in 1 month

Available: 20

Ever wish you had a magic wand to take off inches and add muscles to your body? 7E Torc Treatment mimics the body's natural bioelectricity to workout your muscles. Use this friendly offer to see the immediate results on your body contouring!

$50 OFF for Torc Body Contouring Programs at 7e Fit Spa

Expires in 1 month

Available: 20

Ever wish you had a magic wand to take off inches and add muscles to your body? 7E Torc Treatment mimics the body's natural bioelectricity to workout your muscles. Use this friendly offer to see the immediate results on your body contouring!

$50 OFF for Torc Body Contouring Programs at 7e Fit Spa

Expires in 1 month

Available: 20

Ever wish you had a magic wand to take off inches and add muscles to your body? 7E Torc Treatment mimics the body's natural bioelectricity to workout your muscles. Use this friendly offer to see the immediate results on your body contouring!

$50 OFF for Torc Body Contouring Programs at 7e Fit Spa

Expires in 1 month

Available: 20

Ever wish you had a magic wand to take off inches and add muscles to your body? 7E Torc Treatment mimics the body's natural bioelectricity to workout your muscles. Use this friendly offer to see the immediate results on your body contouring!

$50 OFF for Torc Body Contouring Programs at 7e Fit Spa

Expires in 1 month

Available: 20

Ever wish you had a magic wand to take off inches and add muscles to your body? 7E Torc Treatment mimics the body's natural bioelectricity to workout your muscles. Use this friendly offer to see the immediate results on your body contouring!

$50 OFF for Torc Body Contouring Programs at 7e Fit Spa

Expires in 1 month

Available: 20

Ever wish you had a magic wand to take off inches and add muscles to your body? 7E Torc Treatment mimics the body's natural bioelectricity to workout your muscles. Use this friendly offer to see the immediate results on your body contouring!

$50 OFF for Torc Body Contouring Programs at 7e Fit Spa

Expires in 1 month

Available: 20

Ever wish you had a magic wand to take off inches and add muscles to your body? 7E Torc Treatment mimics the body's natural bioelectricity to workout your muscles. Use this friendly offer to see the immediate results on your body contouring!

$50 OFF for Torc Body Contouring Programs at 7e Fit Spa

Expires in 1 month

Available: 20

Ever wish you had a magic wand to take off inches and add muscles to your body? 7E Torc Treatment mimics the body's natural bioelectricity to workout your muscles. Use this friendly offer to see the immediate results on your body contouring!

$50 OFF for Torc Body Contouring Programs at 7e Fit Spa

Expires in 1 month

Available: 20

Ever wish you had a magic wand to take off inches and add muscles to your body? 7E Torc Treatment mimics the body's natural bioelectricity to workout your muscles. Use this friendly offer to see the immediate results on your body contouring!

$50 OFF for Torc Body Contouring Programs at 7e Fit Spa

Expires in 1 month

Available: 20

Ever wish you had a magic wand to take off inches and add muscles to your body? 7E Torc Treatment mimics the body's natural bioelectricity to workout your muscles. Use this friendly offer to see the immediate results on your body contouring!

$50 OFF for Torc Body Contouring Programs at 7e Fit Spa

Expires in 1 month

Available: 20

Ever wish you had a magic wand to take off inches and add muscles to your body? 7E Torc Treatment mimics the body's natural bioelectricity to workout your muscles. Use this friendly offer to see the immediate results on your body contouring!

$50 OFF for Torc Body Contouring Programs at 7e Fit Spa

Expires in 1 month

Available: 20

Ever wish you had a magic wand to take off inches and add muscles to your body? 7E Torc Treatment mimics the body's natural bioelectricity to workout your muscles. Use this friendly offer to see the immediate results on your body contouring!

$50 OFF for Torc Body Contouring Programs at 7e Fit Spa

Expires in 1 month

Available: 20

Ever wish you had a magic wand to take off inches and add muscles to your body? 7E Torc Treatment mimics the body's natural bioelectricity to workout your muscles. Use this friendly offer to see the immediate results on your body contouring!

$50 OFF for Torc Body Contouring Programs at 7e Fit Spa

Expires in 1 month

Available: 20

Ever wish you had a magic wand to take off inches and add muscles to your body? 7E Torc Treatment mimics the body's natural bioelectricity to workout your muscles. Use this friendly offer to see the immediate results on your body contouring!

$50 OFF for Torc Body Contouring Programs at 7e Fit Spa

Expires in 1 month

Available: 20

Ever wish you had a magic wand to take off inches and add muscles to your body? 7E Torc Treatment mimics the body's natural bioelectricity to workout your muscles. Use this friendly offer to see the immediate results on your body contouring!

$50 OFF for Torc Body Contouring Programs at 7e Fit Spa

Expires in 1 month

Available: 20

Ever wish you had a magic wand to take off inches and add muscles to your body? 7E Torc Treatment mimics the body's natural bioelectricity to workout your muscles. Use this friendly offer to see the immediate results on your body contouring!

$50 OFF for Torc Body Contouring Programs at 7e Fit Spa

Expires in 1 month

Available: 20

Ever wish you had a magic wand to take off inches and add muscles to your body? 7E Torc Treatment mimics the body's natural bioelectricity to workout your muscles. Use this friendly offer to see the immediate results on your body contouring!

$50 OFF for Torc Body Contouring Programs at 7e Fit Spa

Expires in 1 month

Available: 20

Ever wish you had a magic wand to take off inches and add muscles to your body? 7E Torc Treatment mimics the body's natural bioelectricity to workout your muscles. Use this friendly offer to see the immediate results on your body contouring!

$50 OFF for Torc Body Contouring Programs at 7e Fit Spa

Expires in 1 month

Available: 20

Ever wish you had a magic wand to take off inches and add muscles to your body? 7E Torc Treatment mimics the body's natural bioelectricity to workout your muscles. Use this friendly offer to see the immediate results on your body contouring!

$50 OFF for Torc Body Contouring Programs at 7e Fit Spa

Expires in 1 month

Available: 20

Ever wish you had a magic wand to take off inches and add muscles to your body? 7E Torc Treatment mimics the body's natural bioelectricity to workout your muscles. Use this friendly offer to see the immediate results on your body contouring!

$50 OFF for Torc Body Contouring Programs at 7e Fit Spa

Expires in 1 month

Available: 20

Ever wish you had a magic wand to take off inches and add muscles to your body? 7E Torc Treatment mimics the body's natural bioelectricity to workout your muscles. Use this friendly offer to see the immediate results on your body contouring!

$50 OFF for Torc Body Contouring Programs at 7e Fit Spa

Expires in 1 month

Available: 20

Ever wish you had a magic wand to take off inches and add muscles to your body? 7E Torc Treatment mimics the body's natural bioelectricity to workout your muscles. Use this friendly offer to see the immediate results on your body contouring!

$50 OFF for Torc Body Contouring Programs at 7e Fit Spa

Expires in 1 month

Available: 20

Ever wish you had a magic wand to take off inches and add muscles to your body? 7E Torc Treatment mimics the body's natural bioelectricity to workout your muscles. Use this friendly offer to see the immediate results on your body contouring!

$50 OFF for Torc Body Contouring Programs at 7e Fit Spa

Expires in 1 month

Available: 20

Ever wish you had a magic wand to take off inches and add muscles to your body? 7E Torc Treatment mimics the body's natural bioelectricity to workout your muscles. Use this friendly offer to see the immediate results on your body contouring!

$50 OFF for Torc Body Contouring Programs at 7e Fit Spa

Expires in 1 month

Available: 20

Ever wish you had a magic wand to take off inches and add muscles to your body? 7E Torc Treatment mimics the body's natural bioelectricity to workout your muscles. Use this friendly offer to see the immediate results on your body contouring!

$50 OFF for Torc Body Contouring Programs at 7e Fit Spa

Expires in 1 month

Available: 20

Ever wish you had a magic wand to take off inches and add muscles to your body? 7E Torc Treatment mimics the body's natural bioelectricity to workout your muscles. Use this friendly offer to see the immediate results on your body contouring!

$50 OFF for Torc Body Contouring Programs at 7e Fit Spa

Expires in 1 month

Available: 20

Ever wish you had a magic wand to take off inches and add muscles to your body? 7E Torc Treatment mimics the body's natural bioelectricity to workout your muscles. Use this friendly offer to see the immediate results on your body contouring!

$50 OFF for Torc Body Contouring Programs at 7e Fit Spa

Expires in 1 month

Available: 20

Ever wish you had a magic wand to take off inches and add muscles to your body? 7E Torc Treatment mimics the body's natural bioelectricity to workout your muscles. Use this friendly offer to see the immediate results on your body contouring!

$50 OFF for Torc Body Contouring Programs at 7e Fit Spa

Expires in 1 month

Available: 20

Ever wish you had a magic wand to take off inches and add muscles to your body? 7E Torc Treatment mimics the body's natural bioelectricity to workout your muscles. Use this friendly offer to see the immediate results on your body contouring!

$50 OFF for Torc Body Contouring Programs at 7e Fit Spa

Expires in 1 month

Available: 20

Ever wish you had a magic wand to take off inches and add muscles to your body? 7E Torc Treatment mimics the body's natural bioelectricity to workout your muscles. Use this friendly offer to see the immediate results on your body contouring!

$50 OFF for Torc Body Contouring Programs at 7e Fit Spa

Expires in 1 month

Available: 20

Ever wish you had a magic wand to take off inches and add muscles to your body? 7E Torc Treatment mimics the body's natural bioelectricity to workout your muscles. Use this friendly offer to see the immediate results on your body contouring!

$50 OFF for Torc Body Contouring Programs at 7e Fit Spa

Expires in 1 month

Available: 20

Ever wish you had a magic wand to take off inches and add muscles to your body? 7E Torc Treatment mimics the body's natural bioelectricity to workout your muscles. Use this friendly offer to see the immediate results on your body contouring!

$50 OFF for Torc Body Contouring Programs at 7e Fit Spa

Expires in 1 month

Available: 20

Ever wish you had a magic wand to take off inches and add muscles to your body? 7E Torc Treatment mimics the body's natural bioelectricity to workout your muscles. Use this friendly offer to see the immediate results on your body contouring!

$50 OFF for Torc Body Contouring Programs at 7e Fit Spa

Expires in 1 month

Available: 20

Ever wish you had a magic wand to take off inches and add muscles to your body? 7E Torc Treatment mimics the body's natural bioelectricity to workout your muscles. Use this friendly offer to see the immediate results on your body contouring!

$50 OFF for Torc Body Contouring Programs at 7e Fit Spa

Expires in 1 month

Available: 20

Ever wish you had a magic wand to take off inches and add muscles to your body? 7E Torc Treatment mimics the body's natural bioelectricity to workout your muscles. Use this friendly offer to see the immediate results on your body contouring!

$50 OFF for Torc Body Contouring Programs at 7e Fit Spa

Expires in 1 month

Available: 20

Ever wish you had a magic wand to take off inches and add muscles to your body? 7E Torc Treatment mimics the body's natural bioelectricity to workout your muscles. Use this friendly offer to see the immediate results on your body contouring!

$50 OFF for Torc Body Contouring Programs at 7e Fit Spa

Expires in 1 month

Available: 20

Ever wish you had a magic wand to take off inches and add muscles to your body? 7E Torc Treatment mimics the body's natural bioelectricity to workout your muscles. Use this friendly offer to see the immediate results on your body contouring!

$50 OFF for Torc Body Contouring Programs at 7e Fit Spa

Expires in 1 month

Available: 20

Ever wish you had a magic wand to take off inches and add muscles to your body? 7E Torc Treatment mimics the body's natural bioelectricity to workout your muscles. Use this friendly offer to see the immediate results on your body contouring!

$50 OFF for Torc Body Contouring Programs at 7e Fit Spa

Expires in 1 month

Available: 20

Ever wish you had a magic wand to take off inches and add muscles to your body? 7E Torc Treatment mimics the body's natural bioelectricity to workout your muscles. Use this friendly offer to see the immediate results on your body contouring!

$50 OFF for Torc Body Contouring Programs at 7e Fit Spa

Expires in 1 month

Available: 20

Ever wish you had a magic wand to take off inches and add muscles to your body? 7E Torc Treatment mimics the body's natural bioelectricity to workout your muscles. Use this friendly offer to see the immediate results on your body contouring!

$50 OFF for Torc Body Contouring Programs at 7e Fit Spa

Expires in 1 month

Available: 20

Ever wish you had a magic wand to take off inches and add muscles to your body? 7E Torc Treatment mimics the body's natural bioelectricity to workout your muscles. Use this friendly offer to see the immediate results on your body contouring!

$50 OFF for Torc Body Contouring Programs at 7e Fit Spa

Expires in 1 month

Available: 20

Ever wish you had a magic wand to take off inches and add muscles to your body? 7E Torc Treatment mimics the body's natural bioelectricity to workout your muscles. Use this friendly offer to see the immediate results on your body contouring!

$50 OFF for Torc Body Contouring Programs at 7e Fit Spa

Expires in 1 month

Available: 20

Ever wish you had a magic wand to take off inches and add muscles to your body? 7E Torc Treatment mimics the body's natural bioelectricity to workout your muscles. Use this friendly offer to see the immediate results on your body contouring!

$50 OFF for Torc Body Contouring Programs at 7e Fit Spa

Expires in 1 month

Available: 20

Ever wish you had a magic wand to take off inches and add muscles to your body? 7E Torc Treatment mimics the body's natural bioelectricity to workout your muscles. Use this friendly offer to see the immediate results on your body contouring!

$50 OFF for Torc Body Contouring Programs at 7e Fit Spa

Expires in 1 month

Available: 20

Ever wish you had a magic wand to take off inches and add muscles to your body? 7E Torc Treatment mimics the body's natural bioelectricity to workout your muscles. Use this friendly offer to see the immediate results on your body contouring!

$50 OFF for Torc Body Contouring Programs at 7e Fit Spa

Expires in 1 month

Available: 20

Ever wish you had a magic wand to take off inches and add muscles to your body? 7E Torc Treatment mimics the body's natural bioelectricity to workout your muscles. Use this friendly offer to see the immediate results on your body contouring!

$50 OFF for Torc Body Contouring Programs at 7e Fit Spa

Expires in 1 month

Available: 20

Ever wish you had a magic wand to take off inches and add muscles to your body? 7E Torc Treatment mimics the body's natural bioelectricity to workout your muscles. Use this friendly offer to see the immediate results on your body contouring!

$50 OFF for Torc Body Contouring Programs at 7e Fit Spa

Expires in 1 month

Available: 20

Ever wish you had a magic wand to take off inches and add muscles to your body? 7E Torc Treatment mimics the body's natural bioelectricity to workout your muscles. Use this friendly offer to see the immediate results on your body contouring!

$50 OFF for Torc Body Contouring Programs at 7e Fit Spa

Expires in 1 month

Available: 20

Ever wish you had a magic wand to take off inches and add muscles to your body? 7E Torc Treatment mimics the body's natural bioelectricity to workout your muscles. Use this friendly offer to see the immediate results on your body contouring!

$50 OFF for Torc Body Contouring Programs at 7e Fit Spa

Expires in 1 month

Available: 20

Ever wish you had a magic wand to take off inches and add muscles to your body? 7E Torc Treatment mimics the body's natural bioelectricity to workout your muscles. Use this friendly offer to see the immediate results on your body contouring!

$50 OFF for Torc Body Contouring Programs at 7e Fit Spa

Expires in 1 month

Available: 20

Ever wish you had a magic wand to take off inches and add muscles to your body? 7E Torc Treatment mimics the body's natural bioelectricity to workout your muscles. Use this friendly offer to see the immediate results on your body contouring!

$50 OFF for Torc Body Contouring Programs at 7e Fit Spa

Expires in 1 month

Available: 20

Ever wish you had a magic wand to take off inches and add muscles to your body? 7E Torc Treatment mimics the body's natural bioelectricity to workout your muscles. Use this friendly offer to see the immediate results on your body contouring!

$50 OFF for Torc Body Contouring Programs at 7e Fit Spa

Expires in 1 month

Available: 20

Ever wish you had a magic wand to take off inches and add muscles to your body? 7E Torc Treatment mimics the body's natural bioelectricity to workout your muscles. Use this friendly offer to see the immediate results on your body contouring!

$50 OFF for Torc Body Contouring Programs at 7e Fit Spa

Expires in 1 month

Available: 20

Ever wish you had a magic wand to take off inches and add muscles to your body? 7E Torc Treatment mimics the body's natural bioelectricity to workout your muscles. Use this friendly offer to see the immediate results on your body contouring!

$50 OFF for Torc Body Contouring Programs at 7e Fit Spa

Expires in 1 month

Available: 20

Ever wish you had a magic wand to take off inches and add muscles to your body? 7E Torc Treatment mimics the body's natural bioelectricity to workout your muscles. Use this friendly offer to see the immediate results on your body contouring!

$50 OFF for Torc Body Contouring Programs at 7e Fit Spa

Expires in 1 month

Available: 20

Ever wish you had a magic wand to take off inches and add muscles to your body? 7E Torc Treatment mimics the body's natural bioelectricity to workout your muscles. Use this friendly offer to see the immediate results on your body contouring!

$50 OFF for Torc Body Contouring Programs at 7e Fit Spa

Expires in 1 month

Available: 20

Ever wish you had a magic wand to take off inches and add muscles to your body? 7E Torc Treatment mimics the body's natural bioelectricity to workout your muscles. Use this friendly offer to see the immediate results on your body contouring!

$50 OFF for Torc Body Contouring Programs at 7e Fit Spa

Expires in 1 month

Available: 20

Ever wish you had a magic wand to take off inches and add muscles to your body? 7E Torc Treatment mimics the body's natural bioelectricity to workout your muscles. Use this friendly offer to see the immediate results on your body contouring!

$50 OFF for Torc Body Contouring Programs at 7e Fit Spa

Expires in 1 month

Available: 20

Ever wish you had a magic wand to take off inches and add muscles to your body? 7E Torc Treatment mimics the body's natural bioelectricity to workout your muscles. Use this friendly offer to see the immediate results on your body contouring!

$50 OFF for Torc Body Contouring Programs at 7e Fit Spa

Expires in 1 month

Available: 20

Ever wish you had a magic wand to take off inches and add muscles to your body? 7E Torc Treatment mimics the body's natural bioelectricity to workout your muscles. Use this friendly offer to see the immediate results on your body contouring!

$50 OFF for Torc Body Contouring Programs at 7e Fit Spa

Expires in 1 month

Available: 20

Ever wish you had a magic wand to take off inches and add muscles to your body? 7E Torc Treatment mimics the body's natural bioelectricity to workout your muscles. Use this friendly offer to see the immediate results on your body contouring!

$50 OFF for Torc Body Contouring Programs at 7e Fit Spa

Expires in 1 month

Available: 20

Ever wish you had a magic wand to take off inches and add muscles to your body? 7E Torc Treatment mimics the body's natural bioelectricity to workout your muscles. Use this friendly offer to see the immediate results on your body contouring!

$50 OFF for Torc Body Contouring Programs at 7e Fit Spa

Expires in 1 month

Available: 20

Ever wish you had a magic wand to take off inches and add muscles to your body? 7E Torc Treatment mimics the body's natural bioelectricity to workout your muscles. Use this friendly offer to see the immediate results on your body contouring!

$50 OFF for Torc Body Contouring Programs at 7e Fit Spa

Expires in 1 month

Available: 20

Ever wish you had a magic wand to take off inches and add muscles to your body? 7E Torc Treatment mimics the body's natural bioelectricity to workout your muscles. Use this friendly offer to see the immediate results on your body contouring!

$50 OFF for Torc Body Contouring Programs at 7e Fit Spa

Expires in 1 month

Available: 20

Ever wish you had a magic wand to take off inches and add muscles to your body? 7E Torc Treatment mimics the body's natural bioelectricity to workout your muscles. Use this friendly offer to see the immediate results on your body contouring!

$140 OFF for massage at Sabrina's account

Expires in 1 month

Available: 20

$45 for 5 classes

Expires in 1 month

Available: 20

test - test change

Expires in 1 month

Available: 20

$50 OFF for Torc Body Contouring Programs at 7e Fit Spa

Expires in 1 month

Available: 20

Ever wish you had a magic wand to take off inches and add muscles to your body? 7E Torc Treatment mimics the body's natural bioelectricity to workout your muscles. Use this friendly offer to see the immediate results on your body contouring!

First Class Free at Sabrina's Fit test change

Expires in 1 month

Available: 20

$70 first month of Unlimited visits

$70 OFF for Lunch at Sabrina's

Expires in 1 month

Available: 20
Why our customers say we are the best
Customer Reviews
0
star_border
star_border
star_border
star_border
star_border
based on 0 reviews
Earn "2 Months for Free plus a prize pack" with our Loyalty program
Earn points when you complete activites
Every time you Check-In

2 points

Share on Social Media

2 points

Post a review

3 points


Redeem Points for rewards
Test

2 points

Test

2 points

Test

2 points

Test

2 points

Test

2 points

Test

2 points

Test

2 points

Test

2 points

Test

2 points

Test

2 points

Test

2 points

Test

2 points

Test

2 points

Test

2 points

Test

2 points

Test

2 points

Test

2 points

Test

2 points

Test

2 points

Test

2 points

Test

2 points

Test

2 points

Test

2 points

Test

2 points

Test

2 points

Test

2 points

Test

2 points

Test

2 points

Test

2 points

Test

2 points

Test

2 points

Test

2 points

Test

2 points

Test

2 points

Test

2 points

Test

2 points

Test

2 points

Test

2 points

Test

2 points

Test

2 points

Test

2 points

Test

2 points

Test

2 points

Test

2 points

Test

2 points

Test

2 points

Test

2 points

Test

2 points

Test

2 points

Test

2 points

Test

2 points

Test

2 points

Test

2 points

Test

2 points

Test

2 points

Test

2 points

Test

2 points

Test

2 points

Test

2 points

Test

2 points

Test

2 points

Test

2 points

Test

2 points

Test

2 points

Test

2 points

Test

2 points

Test

2 points

Test

2 points

Test

2 points

Test

2 points

Test

2 points

Test

2 points

Test

2 points

Test

2 points

Test

2 points

Test

2 points

Test

2 points

Test

2 points

Test

2 points

Test

2 points

Test

2 points

Test

2 points

Test

2 points

Test

2 points

Test

2 points

Test

2 points

Test

2 points

Test

2 points

Test

2 points

Test

2 points

Test

2 points

Test

2 points

Test

2 points

Test

2 points

Test

2 points

Test

2 points

Test

5 points

Keychain (limited quantities)

5 points

Test

5 points

Test

5 points

Test

5 points

Test

5 points

Test

5 points

Test

5 points

Test

5 points

Test

5 points

Test

5 points

Test

5 points

Test

5 points

Test

5 points

Test

5 points

Test

5 points

Test

5 points

Test

5 points

Test

5 points

Test

5 points

Test

5 points

Test

5 points

Test

5 points

Test

5 points

Test

5 points

Test

5 points

Test

5 points

Test

5 points

Test

5 points

Test

5 points

Test

5 points

Test

5 points

Test

5 points

Test

5 points

Test

5 points

Test

5 points

Test

5 points

Test

5 points

Test

5 points

Test

5 points

Test

5 points

Test

5 points

Test

5 points

Test

5 points

Test

5 points

Test

5 points

Test

5 points

Test

5 points

Test

5 points

Test

5 points

Test

5 points

Test

5 points

Test

5 points

Test

5 points

Test

5 points

Test

5 points

Test

5 points

Test

5 points

Test

5 points

Test

5 points

Test

5 points

Test

5 points

Test

5 points

Test

5 points

Test

5 points

Test

5 points

Test

5 points

Test

5 points

Test

5 points

Test

5 points

Test

5 points

Test

5 points

Test

5 points

Test

5 points

Test

5 points

Test

5 points

Test

5 points

Test

5 points

Test

5 points

Test

5 points

Test

5 points

Test

5 points

Test

5 points

Test

5 points

Test

5 points

Test

5 points

Test

5 points

Test

5 points

Test

5 points

Test

5 points

Test

5 points

Test

5 points

Test

5 points

Test

5 points

Test

5 points

Test

5 points

Test

5 points

Test

6 points

Test

6 points

Test

6 points

Test

6 points

Test

6 points

Test

6 points

Test

6 points

Test

6 points

Test

6 points

Test

6 points

Test

6 points

Test

6 points

Test

6 points

Test

6 points

Test

6 points

Test

6 points

Test

6 points

Test

6 points

Test

6 points

Test

6 points

Test

6 points

Test

6 points

Test

6 points

Test

6 points

Test

6 points

Test

6 points

Test

6 points

Test

6 points

Test

6 points

Test

6 points

Test

6 points

Test

6 points

Test

6 points

Test

6 points

Test

6 points

Test

6 points

Test

6 points

Test

6 points

Test

6 points

Test

6 points

Test

6 points

Test

6 points

Test

6 points

Test

6 points

Test

6 points

Test

6 points

Test

6 points

Test

6 points

Test

6 points

Test

6 points

Test

6 points

Test

6 points

Test

6 points

Test

6 points

Test

6 points

Test

6 points

Test

6 points

Test

6 points

Test

6 points

Test

6 points

Test

6 points

Test

6 points

Test

6 points

Test

6 points

Test

6 points

Test

6 points

Test

6 points

Test

6 points

Test

6 points

Test

6 points

Test

6 points

Test

6 points

Test

6 points

Test

6 points

Test

6 points

Test

6 points

Test

6 points

Test

6 points

Test

6 points

Test

6 points

Test

6 points

Test

6 points

Test

6 points

Test

6 points

Test

6 points

Test

6 points

Test

6 points

Test

6 points

Test

6 points

Test

6 points

Test

6 points

Test

6 points

Test

6 points

Test

6 points

Test

6 points

Test

6 points

Water Bottle

10 points

Bring a Friend for Free

20 points

$10 Off (one time per guest)

35 points

Branded Back Pack

40 points

Week for Free

100 points

Month for Free

350 points

2 Months for Free plus a prize pack

750 points
Enter your Name and Mobile number to join the program or check your rewards.
By registering for this program, you agree to receive automated text messages from "testing".
Opt-in not required for purchase. Standard data rates apply.
Subscribe to receive more offers and news
Join thousands of awesome people, there is only one thing to do.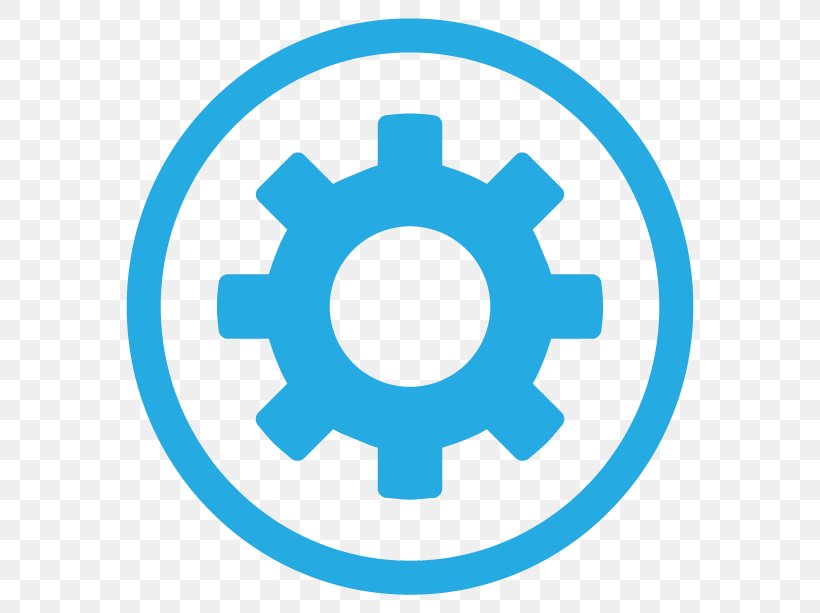 Built for brick-and-mortar businesses
Automate over 30 everyday tasks, save more than 60 man-hours/week.. quite literally the only marketing tool you'll ever need!
Save Time
Referrizer provides an all-in-one solution to automate your marketing efforts. Your time is valuable and it is best spent focusing on the great services and products that you offer – not on managing five different platforms to get your marketing game on track. Our system is fully automated to give you great results while simultaneously freeing up your time.
Save Money
With Referrizer, you pay for one platform that takes care of customer generation, retention, online reputation, performance tracking, email/SMS marketing and a lot more. Our customers claim to save $300-400/month using Referrizer as opposed to using separate tools for each service. Don't believe us? We encourage you to do your own research – or let our Marketing Coaches show you.
Enjoy Peace of Mind
Our team of marketing experts will help you utilize Referrizer to its maximum potential – we are not going to leave you out in the cold with a new tool that you can't get the hang of, because we know how stressful that can be. Our goal is to help you enjoy your business and get you the peace of mind that you deserve. 
Location
Huntington Drive
Duarte, England, M41QB
Check out these exclusive offers