Call / Text Us: local_phone
Email Us: email
Best And Souvenir Stores In Indianapolis
book now send
Open now
Today: 11:00 AM - 08:00 PM
We have these special party offers - the best in Indiana!
EXCLUSIVE - $50 OFF a Birthday Party!

Expires in 10 days

Available: 8

Offer applies to $250+ packages
Top Rated Kids Parties in Indianapolis
See the Fun at The Pink Party Palace Indy
Subscribe to receive more offers and news
About The Pink Party Palace Indy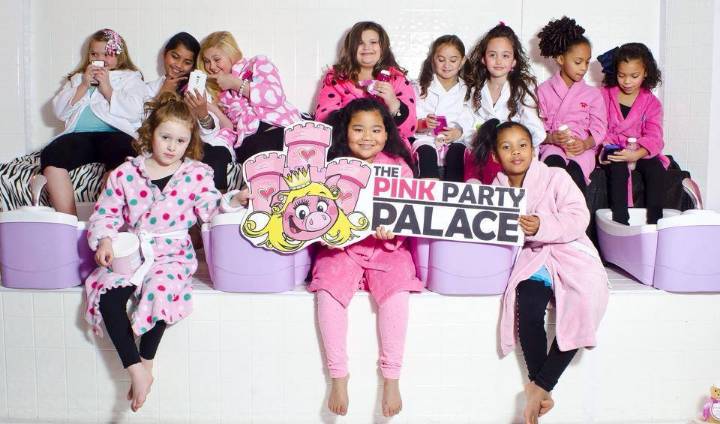 Our Founder worked with children in New York for more than 25 years before opening Pink Party Palace LLC in Indianapolis, Indiana. Pink Party Palace LLC is a private facility that is dedicated to making each and every girl feel like a beautiful princess. We hold one party at a time in order to provide the most personalized experience. We welcome children with special needs because they too deserve to feel like a princess.
Quill Redwine purchased Pink Party Palace LLC in the summer of 2020, during the world-wide COVID-19 pandemic, and changed the name to Pink Party Palace Indy LLC (PPP). His daughter was the motivating factor –
to keep his promise of providing her a wholesome experience for her birthday.
PPP's ambiance – clean, fresh, and geared toward a unique little girl experience – is designed to capture the hearts and minds of young girls in our community for years to come.
We are located in a nice, clean neighborhood with plenty of parking.   All of our amenities are on one level with an easily accessible ramp plus user friendly restrooms. We welcome children with exceptional needs to enjoy all the services we have to offer because they too deserve to feel like a PRINCESS.
Looking for an outdoor experience? Our private courtyard ensures that your PRINCESS will enjoy a lovely outdoor event.
Adults, sit back and relax while we do all the work. We handle everything from the decorations to food, to music, and the clean-up. We're the perfect place to throw your PRINCESS' next birthday party.
Location
995 N Fenton Ave
Indianapolis, IN, 46219