Call / Text Us: local_phone
Email Us: email
NEW CLIENT SPECIAL: 5 YOGA CLASSES = $30 (Local Brevard Clients ONLY)

Expires in 9 days

Available: 7
Customer Reviews
4.99
star
star
star
star
star_half
based on 178 reviews
This class is amazing! I love all the variations Offered. Some days I feel like going for it and some days I need to scale back. The attention to details makes a huge difference.

Have done 3 classes so far and all the instructors have been great!

Gentle yoga was excellent

Ashley and Sember @yoga garden are so skilled at their craft!

Love Bridget's Melt Method class❤

I attended my first class at The Yoga Garden today. The studio is beautiful and the class was amazing! Kellie guides in a calming and helpful was regardless of where you are in your own practice. I will be returning very soon!
Absolutely love this studio. Ashley is my favorite instructor.

I just did my first class of the year.. I did the melt method and I literally feel like my body just reset 🙏🏻🙏🏻💙💙💙!!! After being out for more then a month because of my accident, I truly feel like I can do whatever .. thank you Yoga Garden 🙏🏻😇😊🙌🏻

The yoga garden is such a great environment for beginners and more advanced people alike. All of the teachers provide such a welcoming environment and I love that they don't push certain positions or things that may not particularly work for your individual body. I can't wait to go back!

Such an amazing studio that makes yoga accessible to everyone - all ages, body types & abilities.

Great variety of classes with fantastic instructors

Two great studios to choose from with lots of class options
Spent another lovely session w Loren at The Yoga Garden. Everything about this place is perfect, the setting, the format, the teachers.

Very serene, great yoga, beautiful garden.

One comes out of a class at The Yoga Garden feeling as if you have just enjoyed an hour long massage

Always a Fabulous experience !

Absolutely love this studio and the classes.

Amazing class! My yoga practice has not been as strong as I would like lately and this class was exactly what I needed to build the confidence to strengthen my practice again. Thank you so much! I'll be back!

Love this cozy, welcome little space!

Such a beautiful space. The teachers are all very knowledgeable and eager to help you grow your practice
Yoga Garden is my favorite spot in town for good vibes, better people, and the best yoga. I have free yoga at my gym but make it a point to keep coming to YG because it's so great!

This space is relaxing and calm and the instructor for the flow class taught at a comfortable and encouraging pace!

Love the yoga garden and all they do there to ground you and make every practice your own and beautiful in your own way. Such an awesome energy

Yoga Garden HQ is an amazing yoga studio. I especially really like Ashley and all of the instructors are just so good. You won't regret giving it a try and the location is very convenient!

I wrote a positive review already today.

Love this place. Good instructors and something for everyone!

Great class and instructor
Kitten yoga was my first experience at the The Yoga Garden. It was fun and well coordinated. The studio was beautiful and the instructor was great. Hoping to do it again in the near future.

I have absolutely loved every class I have been to at both locations. All the instructors have been awesome.

Love the outside classes near the garden

Wonderful yoga studio with lots of classes to choose from, knowledgeable and thoughtful instructors. Love it!

Love the Yoga Garden! Always such a relaxing and empowering experience with every class!

I love the tranquility that The Yoga Garden offers! The instructors are kind and inviting. Thank you for providing me a place and environment to relax!

All of the teachers here are very welcoming and encouraging. The atmosphere is very relaxing!

Lovely space, great staff and excellent classes!
My favorite yoga studio! Wonderful space, really awesome teachers and great classes. Loren, of course is my all time favorite.

The Yoga Garden is a little gem right in downtown Eau Gallie. So many wonderful classes and instructors to choose from. Totally appreciate Loren's commitment to giving back by having the community garden on the property. There is so much to love about the Yoga Garden!

Gentle flow, breath, movement

My first yoga class ever. It was amazing!

The best yoga studio in town. I fee completely comfortable and trusting of every instructor there.

Love the Yoga Garden! Always feel so relaxed when I leave!

A great way to de-stress this time of year. Two studios and lots of classes to choose from ❤🧘‍♀️

Restorative yoga: Ashley Toner is an amazing and knowledgable instructor. I felt very relaxed and relieved. Hope to join more classes!
So happy to have found this place!!

Great place with amazing teachers!

What a great way to start the day being thankful for yoga! Loved the pre thanksgiving burn.

I feel welcome every time I step through the doors which is very important to me. This is my favorite studio in Melbourne.

This place is amazing. Melissa was wonderful and her class was exactly what I needed to relax and unwind from a long day.

The Yoga Garden is a great place. I walk out feeling like I have had an hour long massage!

Best place on the Space Coast to practice. Love the variety of classes

The yoga garden has been a wonderful place to practice yoga. The atmosphere is welcoming and friendly and the classes always enjoyable!
Nice setting. Great teacher.

Love the yoga garden instructors, the studios, their guidance, and friendliness ,

What a fantastic class Britta just taught. Just getting back into Yoga and she made it so easy.

Hannah is a great instructor. She is very attentitive, caring, and very knowledgeable. I really enjoy her class and highly recommend her!

Hannah is an amazing instructor. She is very caring, attentive, and very knowledgeable. I would definitely recommend her class!

This is the first yoga studio I have gone to since moving to Florida and I love it. It is exactly what I needed to incorporate into my life. The studio has a great vibe and the instructors are lovely.

First time yoga student. Loved it. Macy was a very good teacher. I had no trouble keeping up. Will be back on Wednesday.
Yoga Garden is a beautiful facility with great people.

I started yoga in March 2019 here, having never had a yoga class. The Yoga Garden is so much more than yoga. It is a place to come home to yourself. That is the highest compliment I can give. If you've been thinking of yoga, this is the place to go.

As always, practice at The Yoga Garden was just what I needed. As soon as I walk in to the serene environment, everything changes and stress melts away. Class is always led by experienced, knowledgeable teachers.

I just went to my first class last night and LOVED it! The atmosphere is beautiful and tranquil. The vinyasa class was challenging and fun. I can't wait to go back! I highly recommend you check it out.

Great gentle yoga class! Always mixing it up so you learn different poses and stretches 🙂

Amazing studio with equally amazing instructors!! Love both locations ❤️
I love the variety of classes. Please offer Melt at HQ. 😊

Whether restorative, challenging or anywhere in-between, the classes at The Yoga Garden are a pleasure to attend!

Wonderful yoga studio with lots of classes to choose from, knowledgeable and thoughtful instructors. Love it!

Tara is extremely welcoming! She immediately made me feel comfortable while I was trying a new thing. You can tell how much she loves yoga and how strongly she believes that it's for everyone.

Excellent class, one of the best studios I have attended.

My first class was so perfect that I purchased a 20 class pass the same day. 😊
I feel awesome after I have done a yoga class at the Yoga Garden A big Thank you to all the instructors.

I took the restore class and it was awesome! I've been moving the last week and my back is really sore. I hadn't gotten to the gym or yoga in over a week. I was feeling tired and achy and thinking of skipping yoga last night. I'm so glad I didn't. I felt like a different person after class.

Beautiful space. Instructor let students work at their comfort level. Props available to use-blocks, bolsters, straps, etc. I will be back for sure.

Always a meditative experience given by professional teachers.

Wonderful studio, caring instructors

I took Restorative Yoga with Loren who has an incredible knowledge of human anatomy to target areas of the body that need to be stretched. My only criticism was the class was too massive with people and almost no room for mats.

Amazing experience. Love the classes offered at this studio and the welcoming and calmness that you receive from the instructors

Lovely studio, wonderful teachers, great classes. So glad I found The Yoga Garden.
Love the Yoga Garden - beautiful space with amazing teachers

Just attended my first Yoga class at the new location and loved it!

Great location with a caring friendly staff!!

Wonderful instructors, very welcoming atmosphere. I've learned so much since I started here. Always give adaptations and encouragement.

Love Hannah's gentle yoga - so relaxing.

This was my first time here! I was very impressed with how peaceful the yoga room is! I loved that we were encouraged to play with the kittens while doing our poses! It was very enjoyable and relaxing! I can't wait to do it again!

I love this studio and the classes they offer! I always feel rejuvenated but relaxed after each class.
Wonderful class tonight with Meagan. Great instructor at HQ.

Lucky me to have found Loren's class while visiting my Mom in the Melbourne area. Her style is enriched with anatomy guidance, the perfect style to ensure healthy, injury free practice. Loren also offers many options for a posture. Challenging for those who want it, safe for those who need extra care. I'll definitely be back when I am in town!

This was my first time! When I walked in I was immediately impressed by the peacefulness I felt! I thought everything was decorated to perfection! The employees were exceptional! I loved that we were encouraged to play with the kittens during the session! I will definitely be coming again!

Lovely class; great atmosphere. Will be back!

Great session with a mellow ending

The Yoga Garden is the best place to practice on the Space Coast. Beautiful people (teachers) studio, and all around fabulous. Namaste
Yoga garden is a great place to practice!

Best studio in town! Classes for every level and now multiple locations. Teachers are competent and caring.

What a great place to practicevyoga!! Clean and inviting space with great teachers!!

Gentle Yoga with Kellie was awesome this afternoon. Got rid of the headache I had all day.
Love yoga garden! Always leave feeling relaxed!

Two great studios for your practice, both with amazing teachers!!

Sember @Yoga Garden is a fabulous instructor and human being!

Best classes and studio in town.

After being up north for three months and taking classes there, I realized how special the Yoga Garden staff and classes are. I am so glad to be back!

Best place to take a yoga class! Instructors are great!

The level of instruction is superior!
Owner Loren you are the BEST! Loved your class today!!

Great class! I'll be back :-)

Great class for me as a beginner

Today was my first time at yoga garden… It is a small space in the old galley art district but it is comfortable and cozy. They had all the equipment I needed and the instructor was fantastic. I took advantage of the new client special so I look forward to using my other four classes. Definitely loved my yoga practice this morning

Tough class but amazing ... great challenge and the restorative portion is the Perfect way to end...

Britt is amazing and I have had an amazing experience every time I've come to the studio

This studio has been such a peaceful place for me. Every time I go I am so Happy that I attended.

One of the best yoga studis I've had the pleasure to practice in.
These studios have the most gifted, knowledgeable instructors around!

Great schedule with friendly teachers

Flow and restore was everything I needed! Great class

Wonderful place for yoga. Classes run daily with plenty of options to choose from - indoor or even under the stars! Love how welcoming and skilled the yogis are. A must-visit place in Melbourne!

Went to my first class today- 'Gentle Yoga' and it was such a great experience! The atmosphere is very relaxing and calm. Can't wait to go back!

Great instructors and wonderful atmosphere

Love Yoga Garden! Fabulous instructors, fabulous environment, fabulous vibe.
Yoga garden is my favorite thing to do on the weekends. The serenity of the studio in the garden and the nourishing energy of the place. It hits home every time. And I love Hannah's Sunday class, in particular!

I love this studio. I've been focusing on restoration and recovery. The tightness in my TT band is greatly reduced. I am learning how to properly align my body when practicing and it's helping my ability to calm down mentally.

I love the "focus on the moment" aspect of yoga. I took a class led by Sember and I LOVED her instruction. I'm so happy to have learned about this studio.

I love love this studio!! Always leave with full heart positivity

I've been to a few yoga studios in the county but Yoga Garden is hands down the best! It's legit my happy place. I don't want to do yoga anywhere else because I feel like nothing could compare!

Just did a flow and restore on my lunch break ! Amazing first time with Angela .. she is as awesome as everyone I have taken class with .. So sweet ♥️🥰🙏🏻Love Yoga !

@ashleytoner @semberbaker @ yogagarden Fabulous yoga instructors! Top notch at Yoga Garden!

First time at the Yoga Garden at the HQ location. Angela was a wonderful instructor teaching Yin + Restore myofacial Release... really helped soothe aching muscles.
This is my happy place. Everytime I go, I leave feeling better. The instructors are warm and welcoming, making everyone feel comfortable.

Kellie gave a great class today, got a great body and mind workout.

Wonderful teachers and beautiful space ❤️🙏🏼.

Ashley Toner is awesome!!!

Great yoga studio! Amazing teachers and space!

I love the environment. So peaceful and calm. All instructors are excellent

Fabulous! Loved the vinyasa portion first to warm up but WOW when the fascia release portion came out I was blown away. Thank you!
This place has the highest quality yoga teachers on the Space Coast. Every session is so detailed and particular in the most beautiful way possible, and it's inevitable that you will connect with your inner self during the flows.

Love The Yoga Garden! Instructors are very patient and kind. Classes for every level.

Great bright space. Lots of parking behind the building. Great instructors and lots of different classes to choose from, and lots of time options which is great for me with work.

I went to my first restorative class today and it was amazing! I could already feel relief after just one class. I can't wait to attend another.

A beautiful place to enjoy your inner yogi. Atmosphere is relaxing, clean and peaceful.

Amazing studio! Love everything about it!

The Yoga Garden has changed my life and the way I look at life. I have tried many of the different yoga classes they offer and always leave feeling peaceful, stronger and more energetic. The instructors are very kind and helpful and I continue to go back each week because I am so happy and comfortable there. I am not flexible and do not have good balance but I find myself improving in those areas. Most of all, I am improving in a mindfulness I never knew about!

Vinyasa 2 was amazing today!
The Yoga Garden, what a great space, with wonderful energy and excellent instructors-Leah, Britta and Rosalba are terrific.

Melting, meditating, relaxing with Bridget. 🧘‍♀️😊♥️

This studio is beautiful and has a great vibe.

Are you looking for a inviting atmosphere where you can not only grow with your Yoga practice but feel welcomed and encouraged? The Yoga Garden is all that and more. I have been going to the Yoga Garden for over a month now and I absolutely love it. They have so many classes to choose from and now that they have a second location inside Adventure HQ there are even more classes. They have Gentle Yoga, Beginners Yoga, Restorative Yoga (Adult Nap Time), Yin Yoga, Vinyasa, and SO MUCH MORE. I always feel welcomed and just enjoy every class I have ever taken. If you are new to Yoga there is something for everyone there. They are great about offering modifications for all levels so you don't feel like the odd one out. Again, I can't stress enough how much I truly love and enjoy this place. Such a great way to honor your mind and your body while meeting some great people. You won't regret it!

The Yoga Garden is a great space for your practice. And now with 2 locations, there is great flexibility to choose what is best for you. I love starting my Sunday's with Tara's encouragement and relaxing class.
When the Yoga Garden came to Melbourne it was the best new addition in my personal life. Loren makes the atmosphere relaxed and welcoming to anyone. She understands the needs of the body and how to achieve what YOU need. If you've never tried yoga YG is the place to give it a try! It's my go to place when I need to just breathe, relax and rid myself of the worries of the world 😊🙏

I joined the Yoga Garden a few weeks ago to allow myself sometime to really relax my mind and body and I am so glad I did. The atmosphere is peaceful, all the teachers are great and very good at what they do and the classes have been fantastic. Do yourself a favor and try a class!

Amazing class ! Thanks loren

Amazing teachers in a peaceful setting!

One of the top studios in town.

Loved my class with Britta in their beautiful studio!

Great yoga practice with Susan!

Always a wonderful experience! Such a lovely facility and the kindest people.
I absoltuly adore my time at the yoga garden! Its peaceful, clarifying, yet motivating!

Love the atmosphere at the Yoga Garden, there is an overwhelming sense of calmness as soon as you enter the studio. I have taken several classes and workshops there and the instructors are superb, I have never been disappointed.
Earn "6 Months Unlimited Yoga" with our Loyalty program
Earn points when you complete activites
Every time you Check-In

2 points

Share on Social Media

10 points

Post a review

25 points


Redeem Points for rewards
Free Guest Pass

50 points

50% Off T-Shirt

75 points

FREE 5 Class Pass

200 points

FREE 10 Class Pass

300 points

FREE Month Unlimited Yoga

700 points

6 Months Unlimited Yoga

3000 points
Enter your Name and Mobile number to join the program or check your rewards.
By registering for this program, you agree to receive automated text messages from "The Yoga Garden".
Opt-in not required for purchase. Standard data rates apply.
Subscribe to receive more offers and news
Join thousands of awesome people, there is only one thing to do.
The Yoga Garden yoga studio in the Melbourne, FL area, now a TWO Locations.

The Yoga Garden creates a unique, serene environment for yogis and newbies to grow their strength, heal their bodies and calm their minds through the practice of yoga. Our instructors are committed to cultivating an atmosphere for students - of all ages, levels and walks of life - to feel comfortable and supported as they either continue their existing practice, or begin a new yoga journey. We offer an array of classes, from Gentle Yoga to Vinyasa that will suit the need of every practitioner and offer appropriate guidance to meet you wherever you are.

More than anything... it's a place to grow and expand into your full potential, both on and off the mat!
Location
1482 Pineapple Ave
Melbourne, FL, 32935
Everything you need to know from our blog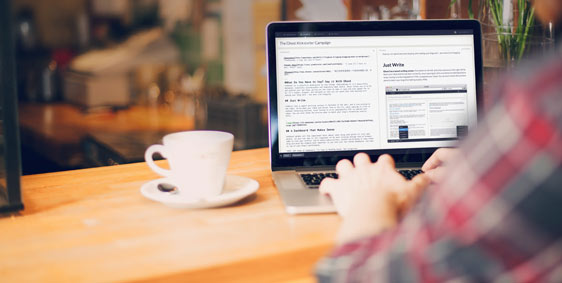 posted on 04/04/2018
by John T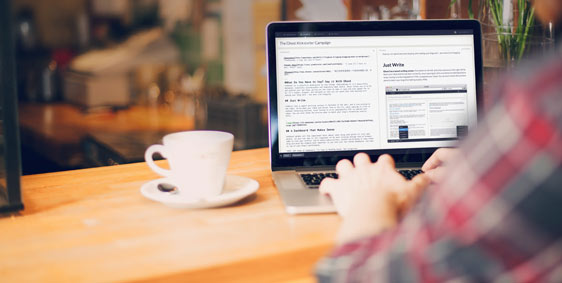 posted on 04/04/2018
by John T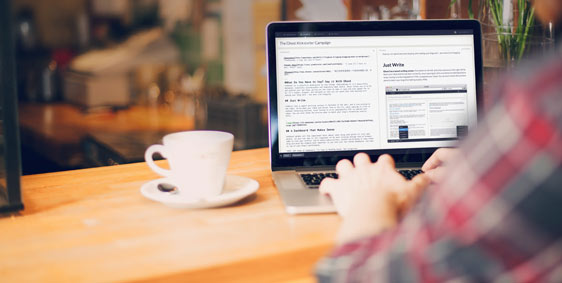 posted on 04/04/2018
by John T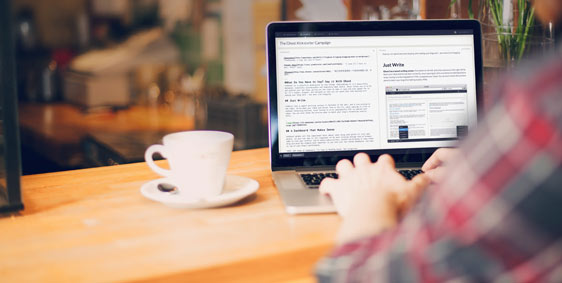 posted on 04/04/2018
by John T