Call / Text Us: local_phone
Email Us: email
We have these special offers ready for you
Get our FREE Fat Loss e-book
21 DAY METABOLIC REBOOT

Finally! Take Back Control of Your Body, Get Rid of Body Aches/Pains and Reboot Your Metabolism to Feel Confident in Your Favorite Clothes Again

With the 21-Day Metabolic Reboot, you will:
• Lose weight & belly fat to feel confident in your favorite clothes again
• Feel 10 years younger and extend the length and quality of your life
• Have more energy to enjoy all your favorite activities with your family and friends
• Join a supportive community led by professional coaches
• Stop dieting and start learning sustainable healthy eating habits

ULTIMATE ACCESS/ONLINE TRAINING

Introducing our Ultimate Access Pass! Now you can train by yourself with our unique training and nutrition TUF app! We'll give you a customized program you can follow and a monthly success session to gauge your progress and help you with areas you are struggling with. You will have access to our private facility 24/7 (some restrictions may apply during scheduled training sessions and times) and ongoing coaching is just a text or message away! This will give you the option to train anywhere and still have accountability.
Why our customers say we are the best
Customer Reviews
5
star
star
star
star
star
based on 12 reviews
High Intensity! Weight training, cardio, core. GREAT RESULTS! ☆☆☆☆☆ Best trainers and nutrition coaches!

Making progress... losing inches and pounds. Learning proper nutrition, how and when to eat. Learning proper form and technique from the best!!

Great trainers. Love the group classes. They are always new exercises that keep a person challenged.

If you want to get results, this is the gym to join. Put in your work and listen to the trainers. It will be worth it in the end. This gym is the only gym that I have belonged to that also counsels you in nutrition.

The first gym I have ever been a member of that teach nutrition in conjunction with exercise. The group classes are always challenging and build upon the prior week.

Great trainers!! Friendly knowledgeable. Helpful in every aspect of training, nutrition, and health.
The first gym that I have ever gone to that has addressed nutrition as part of a workout regimen. They offer great advice throughout your journey.

Carrie and Arman will whoop you into shape! I would suggest any other trainers!

What a great place!!! Awesome workouts and great people to work with!!! They motivate me to get up at 5am!!!

Trinity Ulimate Fitness is so personal and caring!
Subscribe to receive more offers and news
Join thousands of awesome people, there is only one thing to do.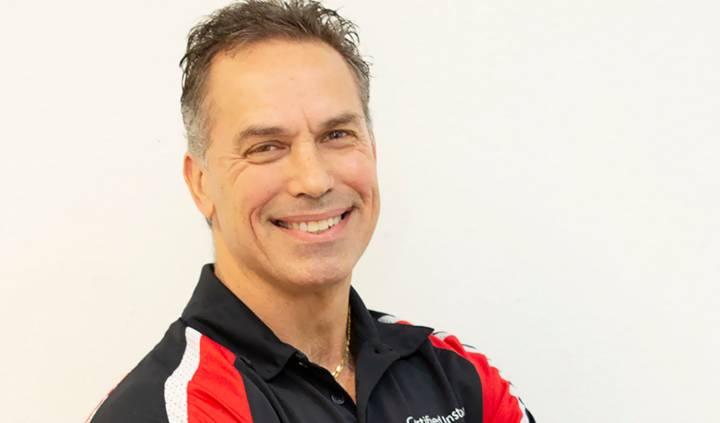 How much is your health worth? The typical personal training session from a reputable certified trainer costs between $50 - $75 per session. That means, on average, you could spend a minimum of $400 - $600/month for 8 training sessions all the way up to $600 - $900 for 12 sessions. While there are many advantages to having a personal trainer, this investment is usually unsustainable for long-term health results. That is why we offer our TUF 2.0 Group, Semi-Private, and Combo Training programs. These options are more affordable while still achieving similar results to 1-on-1 training! On average, our clients lose 5 pounds and 5 inches within their first month of training with us (actual results may vary based on the frequency of training, the intensity of workouts, and nutrition).
We help people lose body fat they have been struggling to get rid of as well as build more lean muscle. Most people don't realize that muscle is the fifth the size of fat and the more muscle you have, the more body fat you burn for energy.
Location
2118 Larissa Court
Trinity, FL, 34655