Call / Text Us: local_phone
Email Us: email
Best Cryotherapy In Clovis
Contact Us send
CLOSED
Today: 10:00 AM - 06:00 PM
2 Cryotherapy sessions for the price of 1 in our NEW location! (50% discount)

Expires in 1 day

Available: 2

Amazingly great offer- two sessions will be honored at the price of ONE! Take advantage, you can't miss this! Try Cryotherapy for your first time with us!!

50% OFF Ultimate Wellness Membership

Expires in 20 days

Available: 8

NEW Wellness Membership! 💙1 Cryotherapy session PER DAY 💙1 Infrared pod session PER DAY 💙1 Hydromassage PER DAY 💙A Complimentary Peak Results Membership at Crunch You can get all of this for ONLY $199/month + receive a FREE FACIAL when booking!

Buy 2 Cryotherapy Sessions Get 1 FREE

Expires in 15 days

Available: 4

Buy 2 Cryotherapy Sessions for ONLY $100 and Get 3rd session FREE. A total value of $210. *3rd session to be used within 10 days of purchase.*
Customer Reviews
5
star
star
star
star
star
based on 21 reviews
I've been interested in the benefits of cryotherapy and cryofacials for a long time. I scheduled my appointment with Mindy for the cryofacial with chin sculpting and was blown away by the experience, it far exceeded my expectations! Mindy was also very knowledgeable and explained things thoroughly and had hands of gold! I would definitely recommend her and the services provided and Valley CryoSport. With just one session, I've become addicted and have already purchased a package for more services! They are conveniently located inside of Crunch Fitness in Clovis off of Shaw, between Peach and Villa.

I tried out cryotherapy for the first time and it was amazing!

Steve with Cryosports was great and informative

Very effective treatments and friendly customer service!

Mindy is super sweet and gentle and both her and Steve walk you through the process letting you know all the procedure... You can truly intrust yourself in their hands👐✨

First time, it was great.
My body felt great after! Steve does a great job explaining all of the benefits cryo offers. Will definitely be back for more sessions soon.

Loved it and can't wait to go back

Love it! Can see a difference after each session.

The best! Love the cryoskin facial!

Cool stuff can't wait to try

Amazing experience & therapeutic session. Looking forward to more sessions

A helper in getting results! Had my first session and it was great! Staff is friendly and helpful in answering questions
Great service and the best cyrothreapy place in town

My experience was amazing! My body an mind feel 10 times better. I recommend this to anyone.One of the BEST decisions I've made. Steve made me feel comfortable.He Is very knowledgeable!

Love it! Saw immediate results after my facial.

I love my results and the staff is so nice and knowledgeable!
Earn "10% OFF Any Cryoskin Package" with our Loyalty program
Earn points when you complete activites
Every time you Check-In

5 points

Share on Social Media

10 points

Post a review

10 points


Redeem Points for rewards
FREE Cryotherapy Session

100 points

10% OFF Any Cryoskin Package

150 points
Enter your Name and Mobile number to join the program or check your rewards.
By registering for this program, you agree to receive automated text messages from "Valley CryoSport".
Opt-in not required for purchase. Standard data rates apply.
Subscribe to receive more offers and news
Join thousands of awesome people, there is only one thing to do.
ORIGINATING IN PARIS, THE BEAUTY CAPITAL OF THE WORLD, CRYOSKIN 3.0 IS NOW IN THE CENTRAL VALLEY!
Valley CryoSport is excited to be the only location in the Valley to offer this safe and effective treatment. Cryoskin 3.0 uses sub-zero temperatures to destroy fat cells in the body. This treatment is best used for slimming, sculpting, cellulite reduction and toning of the body. From wrinkles on your face to cellulite on your legs and booty, we can treat problem areas anywhere on the body.
Unlike other treatments, Cryoskin 3.0 uses science that syncs with your body's natural processes. The hot-cold Peltier effect (see Slimming below) kills fat cells without damaging surrounding tissue. Cryoskin 3.0 increases oxygen supply that aids in collagen production, resulting in slimmer, toned and tighter bodies, and the elimination of fine lines and wrinkles.
Cryoskin 3.0 treatments are quick and last between 12 and 40 minutes depending on the treatment. Non-invasive, no recovery time, safe, painless and lasting results! After your first treatment, you will leave feeling firmer and tighter.
Location
284 W. Shaw Ave.
Clovis, CA, 93612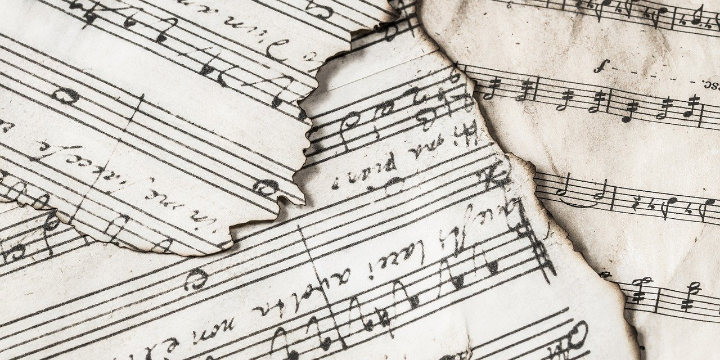 NEW STUDENT OFFER - Up to $75.00 off your first month of enrollment!
Fresno Music Academy & Arts
Claim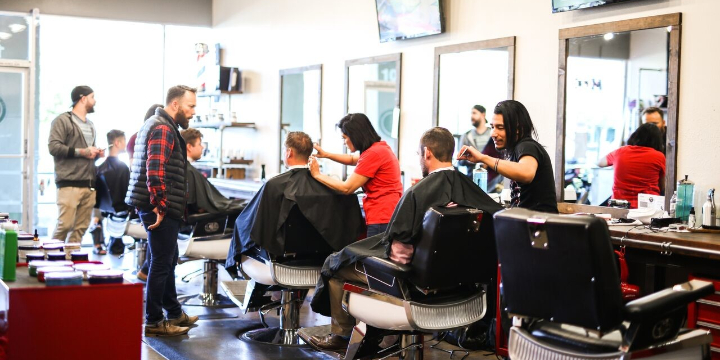 Returning Client Offer - 10% OFF Second Proper Haircut
The Great American Barbershop - Fresno
Claim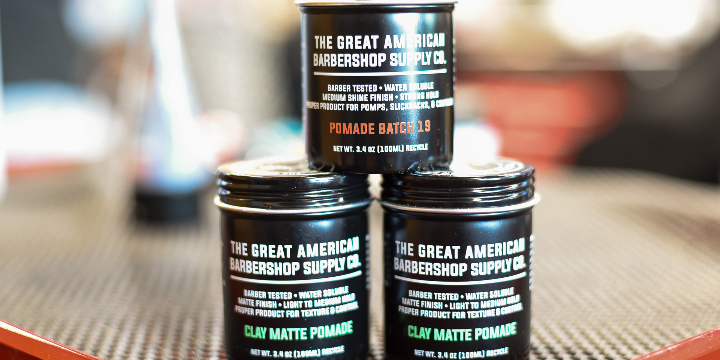 EXCLUSIVE - FREE Batch 19 pomade with the purchase of a proper cut ($25 Value)
The Great American Barbershop - Fresno
Buy Now