Call / Text Us: local_phone
Email Us: email
Scar Revision Areola Repigmantation In Winter Park
Open now
Today: 10:00 AM - 06:00 PM
We have a special offer ready for you
$100 OFF Permanent Eyeliner Service

Expires in 5 days

Available: 8

Enhance the Windows to Your Soul with Permanent Eyeliner.

Save $200 When You Add Permanent Eyeliner to Any Permanent Eyebrow Service

Expires in 2 days

Available: 8

The Perfect Duo of Permanent Eyebrows and Permanent Eyeliner can be yours with a Savings of $200. The Eyes Have It!
Permanent Make-Up

What is Permanent Make-Up? 

Permanent Make-Up is the implantation of pigments into the upper dermal layer of skin for the purpose of enhancing and adding definition to the eyebrows, eyes, and lips, just as topical make-up does.  

What is Paramedical Micropigmentation?

Permanent Cosmetic Procedures, known as Paramedical Micropigmentation, can help to recreate or restore the appearance of natural features of the face and body.
These procedures are exceptional for eyebrows that may have been lost as a result of chemotherapy, alopecia, thyroid conditions or follicle damage from tweezing or waxing services.  Various techniques can be used to create the appearance of hair follicles in the lash line or on the scalp for hair loss due to alopecia, scars, or male-pattern baldness.  The appearance of more symmetrical lips can be achieved for imbalances after cleft palate surgery.  Scars can be smoothed and camouflaged with flesh-tone pigments, and areolas can be created to appear 3-dimensional after reconstructive surgery for breast cancer survivors.

 

Scar Revision & Areola Repigmantation

One of the most rewarding aspects of Permanent Cosmetics is being able to help improve the appearance of scars.  In Paramedical Micropigmentation training we work with burn scars, surgical and wound scars, acne scars and Vitiligo.  We are able to add flesh tones to hypopigmented areas, and, depending on the Fitzpatrick scale, lighten darker scars.  The action of needle insertion into some scars can also help to break up scar tissue and smooth the appearance of the skin.  On rare occasions, with superficial burn scars, we have been able to release superficial dermal adhesions and improve range of motion.

Our Areola Repigmentation is for breast cancer survivors who are in the final stages of reconstruction.  Our photos below show some of the work we have done and we can see you for a Consultation to discus your options.  We receive referrals from numerous plastic surgeons, oncologists, and hospitals throughout the Central Florida area for this advanced service.

Traditional tattoo artists were the first to notice these improvements decades ago, as they used body art to cover up scars.  Some scars required numerous sessions to implant and retain  pigments, but each time the client returned for further treatment they could see improvement in skin texture. However, not everyone wants body art, and on some areas body art is not the best choice. Consequently, Permanent Make-Up Artists and Paramedical Micropigmentation Specialists have expanded on this knowledge with a goal of creating a more uniform tone and texture through dry needling for smoothing, and then following with skin-toned pigments for more even skin tone.

Rejuvenation Services

We don't do many Facial Services here; we only do what we feel are the best!  Our Rejuvenating and Corrective Facials provide amazing results and do not use anything toxic.  When we started out we wanted to create the kind on Skin Care Studio that we would like to go to; a place that was using the most advanced natural skincare and services that gave us Radiant Results!

We offer the Facial Infusion Non-Chemical Peel  to infuse your skin with the vitamins, minerals, and nutrients it needs to behave like its younger, happier self.  This Non-Chemical Peel is unique because it avoids damaging the epidermis by penetrating several high-dose active ingredients into the dermis through liposomal delivery.  The Facial Infusion can be customized for acne, aging, rosacea and hyperpigmentation.*

We also provide a Stem Cell Facial which can help improve the appearance of aging skin by stimulating new cell growth and helping to rebuild collagen and elastin. The Stem Cell Facial features advanced exosome technology to maximize the delivery of over 600 growth factors and skin proteins, derived from adult stem cells which are easily recognized by the skin, to improve numerous aspects of skin damage and aging.

Click here to read more...

BOOK ONLINE

 
Customer Reviews
5
star
star
star
star
star
based on 2 reviews
If your thinking about getting permanent makeup, Victoria is the Lady to do it. She is great. She did my eyebrows and eyeliner. Gentle and caring. Takes all the proper steps to protect you from your health and safety.

Victoria is an artistin everything she does. She takes her time and makes sure you are happy with the results.
Earn "$75 OFF your next PMU or Rejuvenation Service" with our Loyalty program
Earn points when you complete activites
Share on Social Media

50 points

Post a review

100 points


Redeem Points for rewards
$25 OFF your next PMU or Rejuvenation Service

150 points

$50 OFF your next PMU or Rejuvenation Service

200 points

$75 OFF your next PMU or Rejuvenation Service

300 points
Enter your Name and Mobile number to join the program or check your rewards.
By registering for this program, you agree to receive automated text messages from "Victoria Knight Aesthetics".
Opt-in not required for purchase. Standard data rates apply.
Subscribe to receive more offers and news
Join thousands of awesome people, there is only one thing to do.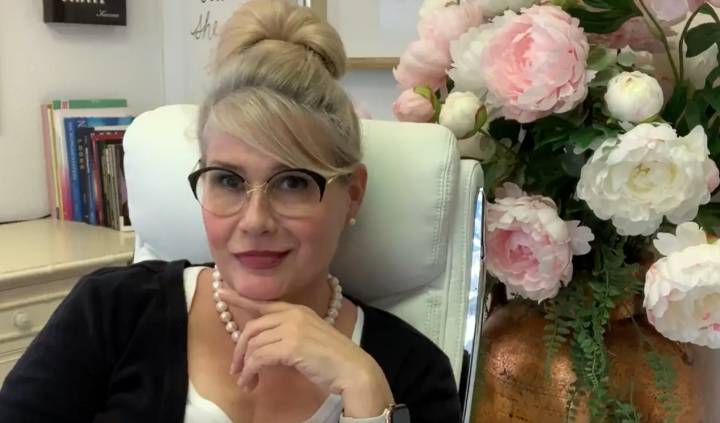 Yep, that's me, Victoria Knight.  Perpetual Student, Aesthete, Incorrigible Optimist, Crossword Fanatic, Artist, Feminist, Womanist ...
And yes, I work in the Beauty Industry.  But I also went to college and grad school.  I was pre-med for a bit in undergrad.  I was just so frustrated that there was little in the way of progressive treatment for cancer patients that I couldn't see myself adapting to the establishment.  I began to study alternative and natural treatments for cancer.  Why?  I have lost 5 family members to cancer.  I had a lump in my left breast.  Cancer has been a motivating factor in everything I do; it leads me to the career I have in Healthy Beauty.
​In my studies of environmental causes of cancer I learned that only 10% of what we women use on our bodies has ever been tested for safety - and that a ton of stuff is downright dangerous!  So I started working in the cosmetic industry and have found, and use, some of the best, most natural, most active and effective skincare and personal products out there!  Now, I share all my years of investigation and study with you - because I never want another woman to every feel she has to compromise health for beauty. Permanent Make-Up is much more healthy than traditional topical make-up; you're not putting untested chemicals on your skin.  You're not taking them off with harsh cleansers.  And a big one; you're not stretching your skin, causing wrinkles, every time you apply and remove the stuff!  Now Permanent Make-Up is always going to be softer than traditional make-up as there is a layer of skin over the color, but it is a Fantastic Alternative, and you will wake up ready to face the world!
​We don't provide a lot of products and services here, but every single one of them passes the 'My Beloved' test; if I would not use it on My Beloved Grandmother, I will not use it on you.  I am SERIOUS, here.  You are someone's most beloved person on the earth.  Deservedly so.  And I know that there are people - women - that you love that way, and would never allow to use anything toxic.  So there you go.  You come to see me, you're an official member of the Beloved Club ~ especially if you Love Yourself.  I, personally, am a pain-in-the-neck artist - with all the inferences and baggage that implies - but I love myself to pieces!  I hope you do the same.  If you're not there yet, then I am here to help.  Women are the keepers of beauty, we create it every day.  We are also a force for good.  It is simply important for us to feel confident enough to get out there.  We're needed more now than ever.  Armed with Confidence and Beauty there is not a lot we can't do.  
Location
200 N Denning Dr #11
Winter Park, FL, 32789