Call / Text Us: local_phone
Email Us: email
We have these special offers ready for you
Community workout

Expires in 16 days

Available: 20

Please join us for a FREE community workout! Life is best when you feel your best. Become a better you. We help you stay accountable, build confidence and good habits to reach your goals. No experience necessary, all fitness levels welcome!

EXCLUSIVE! First week FREE

EXCLUSIVE! A FREE trial class!

Expires in 7 days

Available: 8

A FREE Trial for CrossFit. Come and see what we're all about! We've got something for everyone. We promise you won't regret it.
CROSSFIT

Group classes led by a certified coach. Learn more. 

STROLLER FIT

A class just for parents with stroller age kiddos. 

AT HOME TRAINING

At Home Training you need dumbbells/house objects and a jump rope. 

NUTRITION

Fitness is 20% your activity and 80% nutrition, get the results you want with our Nutrition program. Learn more. 
Why our customers say we are the best
Customer Reviews
5
star
star
star
star
star
based on 13 reviews
Excellent and knowledgeable coaches who are willing and able to modify for everyone! I absolutely love this gym!

WPCF is my sanctuary. It's such a great mental and physical boost every time I go. Coach Kris is incredibly knowledgeable and everyone is very friendly and inclusive. I'm part of the stroller fit class and these moms are so supportive. We cheer each other on and celebrate our improvements.

Kris is an amazing athlete and coach !

At a time where I take care of everyone else, I'm glad I get to take care of myself for an hour. I get me time. I get to start my day off right. I not only get to train my mind but I am coached by phenomenal instructors who care about my personal growth. When I'm done, I feel great knowing that the time I spent on myself isn't only beneficial today but will ensure that as I grow older I'll still be able to maintain an active lifestyle!

WPCF is like no other gym…it's a close-knit community where everyone knows each other and encourages them to be their best self.

The best workouts from the best coaches. I stay motivated because every day is difficult. All workouts are challenging but doable because they are modified for my level. Love this place and after 5 years of being a member, I am stronger than I ever imagined I could be.

Great small classes with highly trained & educated coaches! I have never enjoyed working out until going WPCF. I now look forward to going and having a different work out each time. Highly recommend for all abilities!
Best place to stay motivated with a different workout every day.

Warrior's Path Crossfit offers a great combination of cardio, weight lifting,and gymnastics. You'll never be bored and you'll make new lasting friendships.

Been going for almost 5 months. This is NOT a gym. It's CrossFit. Coach-led classes. Almost something different. You'll love it.
Subscribe to receive more offers and news
Join thousands of awesome people, there is only one thing to do.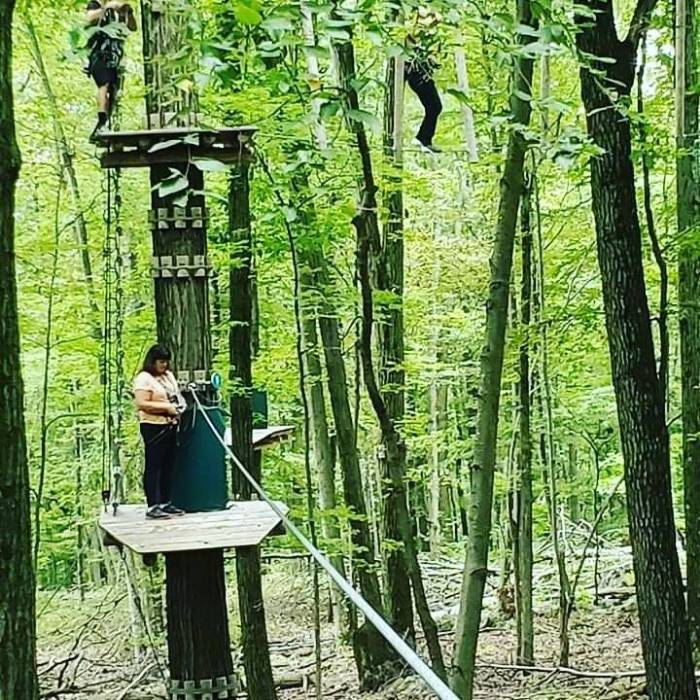 Located in Andover Borough, hidden behind the antique stores is our gym, Warrior's Path CrossFit. To it's members it is more than a CrossFit gym. It is  place where they can go to be encouraged to do their best every day.
Most people know that regular movement, eating well, sleep, and stress management are important for looking and feeling better. Yet they need help applying that knowledge in the context of their busy, sometimes stressful lives. This is why we offer health and nutrition and yes, we offer CrossFit.
CrossFit teaches functional movement patterns, or, movements that you find in real life
-pushing, pulling, squatting, jumping, throwing, carrying, and sprinting.
We proudly have clients ranging from ages 13 – 72. Many success stories have come out of their willingness to learn and try new things. Members have not only become stronger, more capable and confident but additionally have reversed osteoporosis, osteopenia, high cholesterol, and high blood pressure. The members of Warrior's Path CrossFit are examples of dedication to long term health, fitness and well being.
Location
134 Main St
Andover, NJ, 07821