Call / Text Us: local_phone
Email Us: email
6 week FREE trial of FDA cleared, wireless EMS suits for businesses or personal trainers.

Wiemspro mimics your central nervous system while training, recruiting 95% of muscle fibres and creating 40% more force than the average workout. 20-minutes with the Wiemspro suit is the equivalent to a 90-minute workout.
Train Anywhere.

Our Wiemspro suits are comfortable, versatile and flexible allowing complete freedom of movement during your EMS workout. Pre-configure your trainings in the Wiemspro app, then link up the devices for complete control and adjustment during the session. The app will automatically store all user training information to analyze and track each athlete's performance.

Burn Fat.

Numerous studies have proven EMS workouts to be highly effective in reducing body fat composition. The study below shows a significant decrease in waist circumference, visceral fat and body fat percentage when training with an EMS suit.

Build Muscle.

Studies have shown an increase of 31% in strength and muscle gain after just 8 weeks of training with low frequency EMS workout suits. When combined with exercise, EMS creates up 40% more force.
Become A Pro With Wiemspro!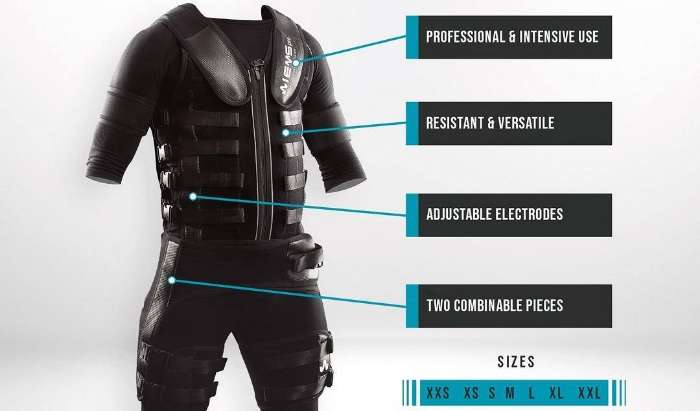 THE SUIT.
Comfortable
Flexible 
Versatile: Adjustable size and electrodes for better results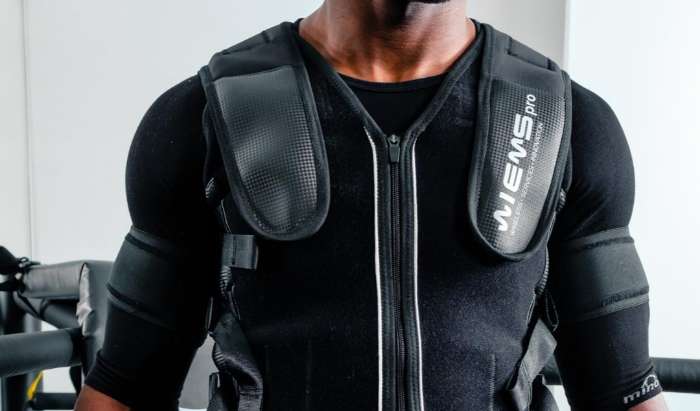 THE DEVICE.
Wireless
Workout inside or outside
8 hours battery life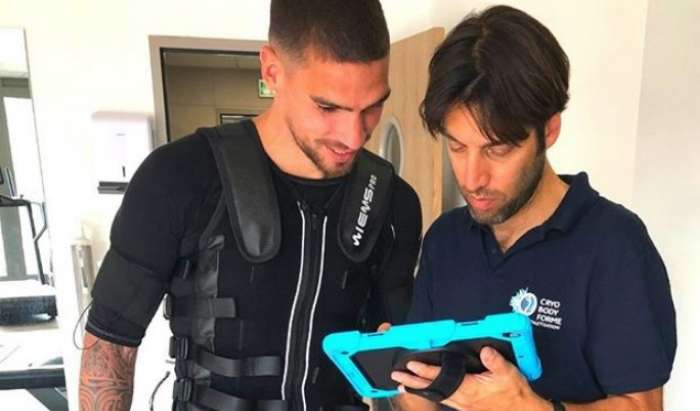 THE APP.
Free & easy to pre-configure trainings
Customizable and adjustable sessions
Stores all user training information: Analyze and track each client to optimize results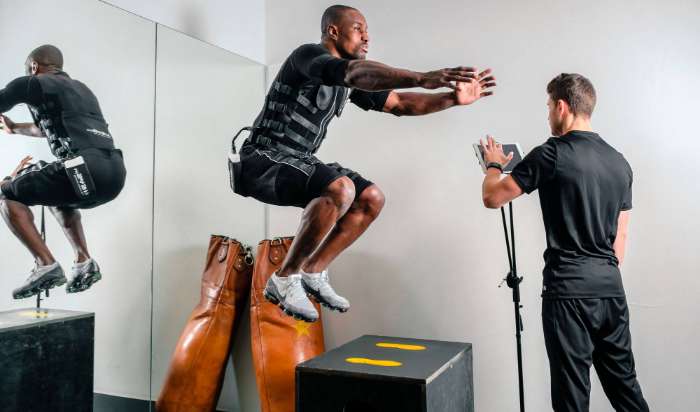 THE SCIENCE.
There are 30+ studies on the effectiveness of EMS. In one study, which focused on the effects of 8 weeks of electro-muscular stimulation, results showed that EMS is very effective in:
Achieving mass gain and muscle strength
Losing subcutaneous fat
Participants increased 31% in muscular strength. 
Subscribe to receive more offers and news
Join thousands of awesome people, there is only one thing to do.
Wiemspro is a pioneering, FDA cleared, wireless system, which uses Electro-Muscular Stimulation (EMS) to enhance the results for individual and group workouts.
Wiemspro develops EMS systems specifically for fitness professionals. The result is an innovative system that maximizes the results for trainers and their clients. Wiemspro can be used for beginners all the way up to advanced athletes.
WHAT IS EMS?
Electro-Muscular Stimulation, or EMS, is the stimulation of muscles by passing harmless electrical impulses through them. The impulses are generated by a compact device and then transmitted to the desired muscle groups via carefully located electrodes.
By mimicking the signals sent via the central nervous system, EMS impulses cause muscle contraction. When combined with exercise, EMS creates up to 40% more force.
Location
157 lexington ave
New York, NY, 10016