Call / Text Us: local_phone
Email Us: email
5 OFF For Snowboard Or Ski Waxing At Element Sports
learn more send
CLOSED
Today: 10:00 AM - 07:00 PM
We have these special offers ready for you...The best in Virginia!
$10 OFF of Bicycle Tune-up

Expires in 296 days

Available: 6

Make sure your bicycle is in top working order by having the pros at Element Sports give it a thorough tune-up. A tune-up includes adjusting hubs, wheels, brakes, derailleurs, headset, bottom bracket, basically everything on the bike! Save $10!

$5 OFF for snowboard or ski waxing at Element Sports

Expires in 297 days

Available: 6

Element Sports offers Ski and Snowboard services. Our expert ski techs can tune your board so you'll fly down the slopes. Same day service if brought in before 2 hours of close!

10% OFF One Bicycle Accessory at Element Sports

Expires in 299 days

Available: 6

We carry a full line of bicycle accessories from all of your favorite brands: Giro, Giant, Topeak and many more! Pumps, baskets, bells, shoes, anything you need. We have all the elements for your next great adventure! Get Out! Have Fun!
Top Rated Adventure Equipment & Services in Winchester, Virginia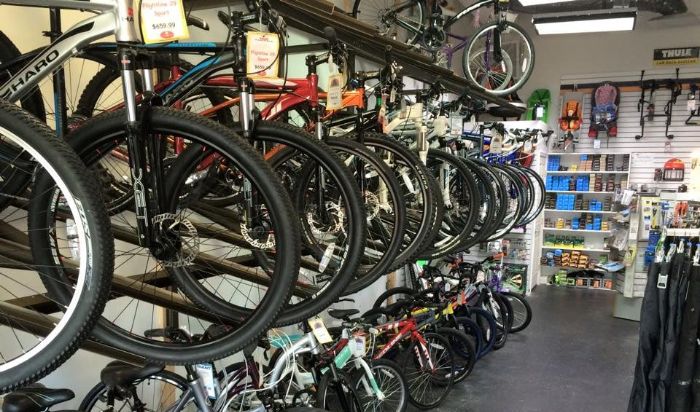 Adventure Equipment
Choose your element for the next big adventure! We have:
Bikes
Skateboards
Paddleboats
Various accessories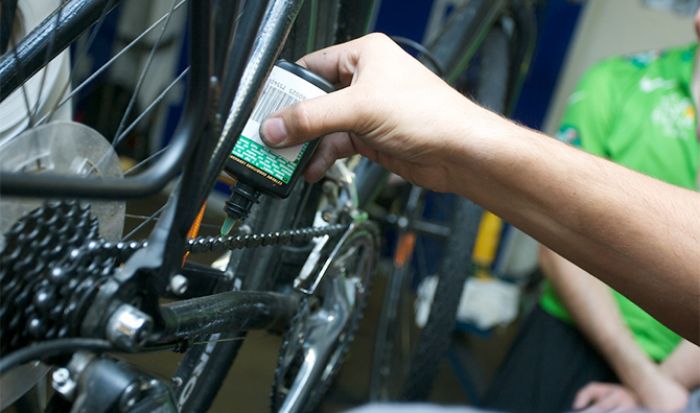 Our Services
Bike fitting services
Bike maintenance
Bike maintenance classes
Ski & snowboard services
Element protection plan
Imprinting services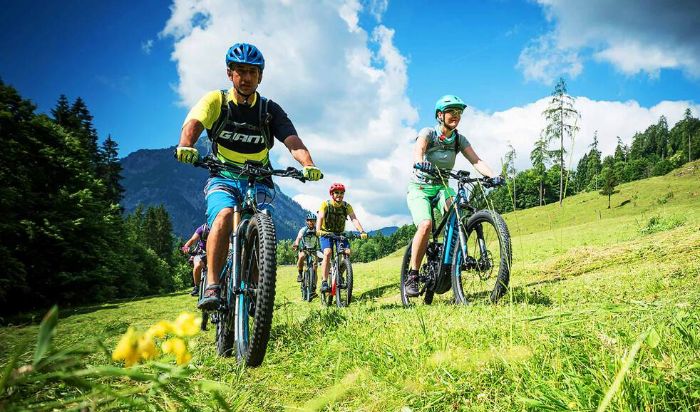 Rent a Bike NOW
We have an amazing selection of bikes for your next big adventure. Click here and find the perfect one for you or your loved ones: 
Why our customers say we are the best
Customer Reviews
5
star
star
star
star
star
based on 44 reviews
This place is a great place with friendly staff. I've bought a canoe and a bike from here. Definitely do recommend element sports

I suspected the my detailer hanger was bent. They checked it and tried to straighten it but it broke. So they replaced it and adjusted the derailer. Bike is shifting super smooth. Best it''''''''s been in years. Thanks Element Sports!

We bought 2 ebikes and was very pleased with the whole staff at this shop. Really nice store to shop at.

Best bike shop in Winchester for my BMX needs . All the dudes are super helpful. Always take care of my little needs every time I come in the door with brake adjustments . Stuck bike parts and so on ….

The parts I requested were set aside and waiting for me when I arrived. Josh replaced my rear tire and had me out the door in fifteen minutes. Fast and friendly service every time!

Great customer service. I highly recommend Elements Sports. Thank you.

Bought a bike on line and went in and they were able to professionally set the bike up for me. We also purchased a Thule Bike rack from Element and they took the time to put the rack together and install the rack on my truck. Great service. Fantastic people.

I stopped by to get some replacement parts for a relatively old bike. Although they didn''t have the parts in the shop, Gary took the time to look them up online, discuss what would be the best parts and what I should expect to pay. I appreciate the fact he took time to chat with me about my bike and cycling in the Valley. I largely do my own maintenance and repair, but when I need parts or repairs beyond my comfort level, I will make Element Sports my first stop!
This new Giant TCR is an awesome bike and an even better value. Josh and Gary provide fast, friendly, and knowledgeable service. Couldn''t be happier this shop!

Great service, knowledgeable & friendly staff.

Friendly and knowledgeable

I was very pleased what Element sports did for my chopper bike. They did a professional and great job will post pictures later . Thank you Element sports and Gary 😎

Best birthday surprise! A brand new 24-speed from Element Sports - best customer service!
Great pricing and great service. This is definitely going to be my new go-to bike shop.

Josh is very accomodating and helpful in every respect. Would highly recommend Element Sports

I want to thank the staff for such an awesome experience. I purchased a Jamis MTN bike, I love it, thank you for your knowledge and experience. If you want a friendly laid back, always be there for you kinda of experience, come and check these guys out, fantastic place.

You can buy a bike at a lot of different places, but Element Sports elevates the experience. You get a turn key bike when you leave and then you get to ride it for a while and bring it back in for a tune up to make sure it is still performing optimally. Their experts have so much experience and there isn't a question they couldn't answer. So glad to have found them, highly recommended them to anyone in the market for a bike, a kayak, a skateboard, or all the accessories to go with it. Thank you Element Sports.

Was starting from scratch as I was getting back into biking again. Stopped by Element Sports to look at a new bike & explain my needs. Josh & Gary took the time to listen & really helped me through the entire process with everything I needed. Also needed needed maintenance on my Sons two bikes, which they did a very nice job servicing those bikes. Josh & Gary very knowledgeable & helpful. They're one of the few bike shops that offer financing. I highly recommend Element Sports!

Great knowledge and service for our new bikes.

If you are looking for great bicycle service close to home try Element Sports in Winchester, VA. I have taken my bicycle there several times and mechanics are hardworking and honest. What I like most about them is they also ride so I know their advice is authentic. Give them a try before you put your bike away this winter.

I ordered a bike on Amazon for my son and they were kind enough to fix my shoddy assembly job in no time at all. Very friendly and knowledgeable staff. Highly recommend them. Wish I had just bought the bike from them
I bought my bike from a third party and I needed it check out to see its condition, and these guys took care of it for me with no problems.

Always a great place to get information on bike accessories like clipless pedals

Replaced shifters and thankfully provided a great loaner bike for my ride home. Josh even cut off the end of the handgrips in Oder to place my mirror onto the loaner. Had my bike back the next day.

Excellent shop... Gary is awesome

Awesome place to tune up your bike, purchase or just talk about biking technic etc.

Great staff, great prices!

Really solid bike shop. They have a good bike selection in stock and a great price range to choose from. They carry other outdoor items as well.

Excellent overnight service!
Excellent shop. I purchased a bike and could not be happier.

Great people and service all around!!

Great Service!! Loved everything about my purchase. Thanks to all at Element!!!!

Gary & Josh are awesome! They are excellent technicians, the service is great and the personal and business association is greatly appreciated. I strongly recommend this location and consider it to be the very best bike / sport shop by far in the Winchester, VA area.

Good place to get bicycle parts and repair on your bicycle

Very knowledgeable and helpful to make the right purchase.

I would highly recommend Element Sports to anyone thinking about buying a new bike. Gary could not have been more patient with my questions about the many different kinds of bikes and how they fit my desire to start riding again.
Most amazing service. Sales associates always go above and beyond to explain the advantages/disadvantages of different equipment. They make sure you get the bike you want for your price range.

Great help and advice! Thanks again!

Gary was great and very knowledgeable about all the products. He works in to your personality offers was is best for you.
Earn "$50 Store Credit" with our Loyalty program
Earn points when you complete activites
Every time you Check-In

1 point

Share on Social Media

2 points

Post a review

3 points


Redeem Points for rewards
10% Off One Bicycle, Kayak, or Skateboard Accessory

10 points

50% Off Ski or Snowboard Waxing

15 points

25% Off a Bicycle Tune-Up (labor only)

25 points

$50 Store Credit

50 points
Enter your Name and Mobile number to join the program or check your rewards.
By registering for this program, you agree to receive automated text messages from "Element Sports".
Opt-in not required for purchase. Standard data rates apply.
Subscribe to receive more offers and news
Do you love adventure as much as we do?  There's nothing like venturing out to explore new horizons with little more than a map and a decent sense of direction.  Just getting outside and enjoying the fresh air provides a lift to the spirits.  If you like to explore and discover the world, you've come to the right place! Check out our tour guiding services!
We're here to help you on your adventures.  We have everything you need to have a great time.  Take advantage of our tour guiding services to explore new places and take on new challenges.  Of course, we carry a full line of bicycles, and we are expanding our rental fleet, all to help you get out on an adventure.  Once a month we will be leading an activity, so be sure to check our website and Facebook regularly to see what the activity of the month will be!
As well as selling bikes, we service all makes and models.  You can even take advantage of our Rent-a-Stand program to work on your own in our shop.  You can even use one of our trainers and videos to get a workout in when it's too cold to ride outside.  Furthermore, we offer professional bicycle fitting services by BikeFit certified fitters.  Stop in and see all that we have to offer!
Not only do we carry bikes, but we also sell skateboards, canoes & kayaks, competitive swimwear, and we service snowboards and skis, too!
So come in today and see what we have for you.  Then,
Get Out! Have Fun!
Location
2009 S Loudoun St
Winchester, VA, 22601
We're serving up another excellent mountain bike adventure! The Spruce Knob to Seneca Creek adventure is a true backcountry excursion; in fact, it is designated by the International Mountain Bike Association as an IMBA EPIC. 17.6 miles long, with about 70% of it awesome singletrack. This is certainly not an easy ride, with around 1,950 feet of elevation gain, so a fair amount of climbing is involved. This is not a ride for beginner mountain bikers. You should have intermediate to advanced skill and stamina. This ride is not a race, so we will be taking breaks from time to time to make sure we are together (if we have enough participants, we will split into multiple groups).Apple Blossom is just around the corner, and Element Sports will have a display at the Subaru Adventure show at Jim Barnett Park. We hare hoping to debut a few new custom jerseys and cycling kits there! We have several new designs, including a men's and women's Apple Orchard kit like the women's pictured. Be sure to stop by, say Hello, and pick up a cycling kit!We are organizing the first Triple Peak Gran Fondo this June! This event will help to raise funds for CCAP, the local charity. A portion of each registration will be donated, and each registrant is asked to bring a canned good for the food pantry. Featuring some of the great climbs and beautiful country roads in the Winchester area, this is an event you don't want to miss! We can also use a few volunteers, so give us a shout if you are able to help out.Considering a set up for training indoors at home? We've got some advice and comparisons to help you in deciding the best set up for you.Another trail work day at Cacapon State Park. Help finish up the new trails we have started!Share "VOUCHER TITLE GOES HERE" with your friend and earn up to $ for every friend that becomes our customer.This email was sent to . If you do not want to receive email from Element Sports (2009 S Loudoun St, Winchester, VA 22601), please unsubscribe here.Start your Marketing AutomationView in Browser

Thank you for purchasing a bike from Element Sports. We hope you are getting out regularly on new adventures! We would also like to remind you that you should bring your bike back in for its free tune-up if you have not done so already. Also, brake and shifter adjustments are free for the first 3 years.We have also added an extra benefit to purchasing a bike from Element Sports. You are now entitled to 50% off the next adventure you register for through Element Adventures. Check out our website at www.element-adventures.com or our Get Out! Have Fun! page to register for a pre-planned event we have coming up or to arrange your own private tour!Get Out! Have Fun!We have all the elements for your next great adventure!I would like to ask you if you could share your experience with us. We all do our best to give you the best service and an outstanding experience. It would mean a lot to us if you give us your honest feedback.Click on the one that describes your experience with us.This email was sent to . If you do not want to receive email from Element Sports (2009 S Loudoun St, Winchester, VA 22601), please unsubscribe here.Start your Marketing AutomationView in Browser